Laura Dern's Height
5ft 9 ½ (176.5 cm)
Peak height was 5ft 10 (177.8 cm)
American Actress best known for roles in films such as Blue Velvet, Jurassic Park, Citizen Ruth, October Sky, Wild at Heart, The Master, Star Wars: The Last Jedi, Wild, Rambling Rose, A Perfect World and Mask. On TV she had a memorable role in Enlightened, playing Amy Jellicoe. She said in USAToday that she was
"5ft 10"
. She grew tall at an early age, once commenting
"I was five-foot ten when I was aged ten and a half."
Although she also said at age 15-16, she said she was
"5-9 and-a-half"
.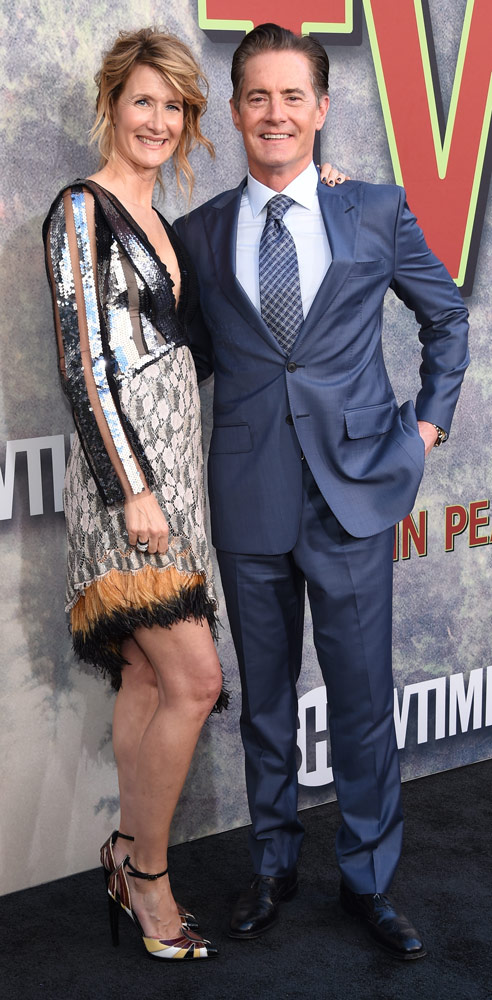 [At school] I'm sure I gave myself scoliosis, because I just put myself in a pretzel to try to be 5ft 2...I'd stick one hip out, move shoulders down and stand as though I was 7 inches shorter than I was. I think I was 5ft 9. I'm 5ft 10 and a half. When I was 12 I reached 5ft 9.
You May Be Interested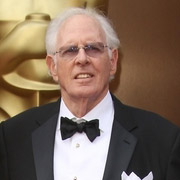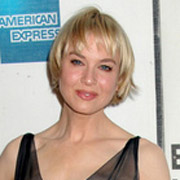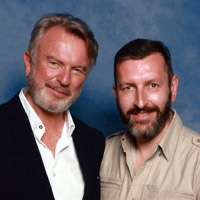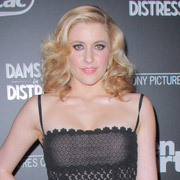 Add a Comment
77 comments
Average Guess (48 Votes)
Peak: 5ft 9.79in (177.3cm)
Current: 5ft 9.46in (176.4cm)
Miss Sandy Cowell
said on 10/Feb/21
@ Tall Sam - Hi there! I was aware that Jeff dated Geena, but I didn't know he dated Laura as well. Both ladies are height appropriate for Jeff.
....and now it's time to say:
🌹🎂🎁🎊 Happy Birthday Laura! 🎊🎁🎂🌹
Many Happy Returns to Laura Dern on her 54th Birthday! 👱‍♀️💐🍰 XXX
Peak height - 5ft10; today's height - 5ft9.5.
🌹🎂🎁🎊💐🎂🎁🎊🌹🎂🎁🎊💐🎂🎁🎊
Mimi
said on 10/Feb/21
Happy 54th birthday to the lovely Laura Dern 🎉🎂 In her mid-50s now and lost a bit height.
Magnus 6'4"
said on 24/Nov/20
In Marriage Story she looks the same height as Ray Liotta in heels. I would say currently just barely 5'9
Tall Sam
said on 26/Oct/20
@Miss Sandy Cowell, Jeff also dated them both in real life, the lucky duck.
Laura always been tall and easy on the eyes and still is but is a really gifted actor on top of it. Remember a long while ago walking by her husband at the time Ben Harper a long while ago standing by his tour bus and being struck by his being much shorter than myself and that, despite his being a quite handsome guy, he was lucky to be with Laura.
Miss Sandy Cowell
said on 22/Oct/20
I see why Laura, as with the even taller Geena Davis, has been cast alongside 'Birthday Boy' Jeff Goldblum! He'll still have stood half-a-foot - plus! - taller than Laura.
Peak height - 5ft10
Today - 5ft9.5
👱‍♀️💐
Mimi
said on 22/Mar/20
Rob when is the current height for her going to happen? It's clear she's lost a bit height now

Editor Rob
Today 9.5 is probably fair.
Rampage(-_-_-)Clover
said on 15/Mar/20
She might be a little below this today.
Peak was a solid 5ft10, same range as Joan Allen, Daryl Hannah, Zoe Ball and Joely Richardson.
Nik Ashton
said on 12/Feb/20
Laura Dern is very towering and I am so pleased to give her her
70th comment, she is a smashing lady!
Miss Sandy Cowell
said on 10/Feb/20
💐🎂🎈🎊 Happy Birthday Laura! 🎊🎈🎂💐
A Very Happy 53rd Birthday to Laura Dern!
5ft10. 😃👍
💐🎂🎈🎊💐🎂🎈🎊💐🎂🎈🎊💐🎂🎈🎊
Joll
said on 9/Feb/20
Definetly not 5'10 if Driver is is 6'2.25. I found picture of the two with normal shoes. I'd say 5'9.5 at most.
Mimi
said on 15/Jan/20
@Rob yes definitely 5ft9.5 range now. She sure does look under 5ft10 a lot of times these days.
Mimi
said on 13/Jan/20
Click Here
Rob. Here's proof that she's 5ft9ish now ! Same heeled boot as
Gwendoline Christie
and about same posture yet looking 6 inches smaller.

Editor Rob
5ft 9.5 today could be likely, but 5ft 9 flat I'm not sure on that one.
Nik Ashton
said on 17/Oct/19
@ Chris Junior Hernandez 1990 - Yes, she tripped herself up! It's only a white lie though!
Chris Junior Hernandez 1990
said on 16/Oct/19
@Nik She mention at age 10 and a half she reach 5'10. He real height was probably mention at age 15-16 she said at 5'9 1/2 which i think she was always this height. How could a 10 years old 5'10 shrunk to 5'9 1/2 between 15-16? A big question huh? I would also rule out 177cm peak and 176cm now as she look like she had really lost some height.
Nik Ashton
said on 5/Oct/19
Being 5'10.5" at 10 is amazing!
Chris Junior Hernandez 1990
said on 4/Oct/19
She might be what she say at 15-16 she reach 5'9 1/2 which stop from there. The lowest sometimes i can see her 5'9 but doubt that low maybe 176cm at worst if pull out a measurement.
Miss Sandy Cowell
said on 4/May/19
I have seen the film to an end now - a right shoddy copy! - but I had to persist because it's a real trip! At times, I really marvelled at how tall Laura is, and the other female cast members, who include Julia Ormond and Nastassja Kinski, are hardly short! 😳
Miss Sandy Cowell
said on 2/May/19
Her face when 'amazing Grace' Zabriskie was introducing herself as her new neighbour and suddenly became all weird, asking if there were any 'f***ing murders' in her new film! So scary! 😰
Laura can have 5ft10.
Littlelee5ft6
said on 27/Apr/19
Wow surprised to learn Laura was only 26 when she was in Jurassic park. She was 7 years younger than I am now. She deffo looks every inch of 5ft 10
Nik
said on 11/Apr/19
Her above comments are amazing!
Mimi
said on 3/Apr/19
She is probably wearing the same heel type as Nicole. The regular 3 inch heels and I really do believe she's lost a bit height now.
Mimi
said on 2/Apr/19
Click Here
Rob this is a strong evidence of her being under 5ft10 now. She does look shorter than Nicole Kidman even of Kidman is nearer the camera.

Editor Rob
Depends how much heel laura has.
Mimi
said on 10/Feb/19
Happy 52nd birthday to the lanky and jolly Laura Dern. Wish you'd do another Jurassic Park movie.
P.S. I think she's definitely under 5ft10 now at 52.
Mimi
said on 16/Dec/18
So do you see it fit to give her a peak and current height?

Editor Rob
At some point but 5ft 9.5 would be what I give her, she might still measure a bit above that.
Mimi
said on 11/Dec/18
Click Here
Rob in this picture don't you think Laura is at least an inch shorter than Nicole in same heel height? I really think Laura has succumbed to a fraction of height loss at 51

Editor Rob
It is probably likely she is a fraction under but 5ft 9.5 I'm not so sure, 9.75 yes though.
Mimi
said on 9/Dec/18
Really does seem to be in the 5ft9 range now Rob
Mimi
said on 2/Sep/18
Rob don't you think she's definitely lost a little height? I think she's really in 5ft9 range now

Editor Rob
1/4 to 1/2 inch might be possible.
Junior Hernandez 1990
said on 31/Aug/18
Def not over 5'9 1/2 now. 5'10 peak as some healthier looking women lost height earlier than men in their 40s.
MAD SAM
said on 1/Jul/18
Looks 5'10" to me but is 177 cm, she can claim herself 5'10" out there but here she's 5'9.75" 😉
Junior Hernandez 1990
said on 22/Apr/18
The past two years Laura being looking alot like 5'9.5" especially with 5'10.5" Andrew Garfield there is a strong inch different.
Mimi
said on 5/Apr/18
Rob, how much do you think is her height difference with Gwendoline here? I suppose she's wearing heels that give her around 3inches and GC is in a solid 1 inch shoe? Does this mean she's now closer to 5ft9 than 5ft10?
Click Here

Editor Rob
...a half inch loss by 51 for her might be possible, 5ft9.5ish
Steg
said on 31/Mar/18
She really feels like 5'9"-5'9" & a quarter always next to Nicole Kidman. I give her 177 at most.
Henry
said on 4/Mar/18
Rob, you really should change 5'10" to peak height and current height to maybe 5'9.5" She's over 51 and must have lost at least 1.1 cm in height and probably more since shes much taller than average. She barely edged out Greta Celeste Gerwig at The Academy Awards, who you have listed at 5'8.5".
Mimi
said on 25/Jan/18
Rob do you think it's proper to now give her a slight downgrade or like current height? She looks to be consistently dipping below 5ft10 and maybe like 5ft9.5-9.75 now

Editor Rob
I like to wait till somebody really looks half inch at least shorter, I think laura has probably lost a fraction but I'm not sure half or 3/4 inch yet.
Don Julio
said on 14/Jan/18
178 was her peak she looks a touch under 177 I think now she is just so slim it makes he appear the full 5'10"
Mimi
said on 10/Jan/18
@Junior here's another photo wear I see Laura being shorter than Nicole despite footwear being the same.
Click Here
I honestly believe Laura is 5ft9.5 now or slightly bit less.
Sarah
said on 17/Dec/17
She looks tall, about 8-9" taller than Reese Witherspoon, so 5'10" range
Junior
said on 13/Dec/17
@Mimi True that Laura can look only 5'9.5" with a 5'10.5" guy like Andrew Garfield. I think those high heels they wore were deceiving. Maybe not on the same heel height given. Nicole Kidman might had a bit less heels.
Mimi
said on 13/Dec/17
Rob who do you think would edge the other :Laura or Nicole K? It would be really hard to tell honestly

Editor Rob
yes it can be hard, but I think I'd probably actually give the slight edge to Nicole (who may now be reaching also an age where the first small fraction of height will be lost in coming years).
Mimi
said on 16/Nov/17
@Junior well in most photo Nicole is looking about an inch taller so 5ft9.5 is plausible for Laura
Mimi
said on 18/Sep/17
She looks an inch shorter than Nicole Kidman in every photo of them. I'd say she's a strong 5ft9 range now
even
said on 21/Jul/17
she deserves this number 5'10"
Charlie
said on 4/Jun/17
Here is something to take into account. We see these actors and going by how they look when free and especially comparing them side by side with other actors and actresses. Problem with guess a persons height while free standing is this. Their free standing height is not their true height. All though we see everyone free standing every where we go the fact is when we all visit the doctors office he or she may have us standing on a Stadiometer back pressed against the Stadiometer the Doctor will then ask you to breath in deep and hold. Honestly i find this method of measurement rather stupid. No one walks around expending their body while holding their breath it's absolutely ridiculous.I am pretty sur if you do it often it will eventually cause spinal injury. I know after im done at my Doctors i usually have a sore back for the rest of the day. It's just not normal to force your body to extend itself by breathing in and holding. I remember going to a Nose and Throat Specialist where the Filipino Doctor had me on a scale. I was wearing about 4 pairs of woolen socks because it was during the dead of winter and my boots had holes in them. I eventually bought new ones. Anyhow she had me breath in and hold my breath so i did. She told me i need to breath in again but this time take i a lot more air. lol. It through my back out. I couldn't sit right in my car because of the pain and because of this Measurement method i feel they should discontinue it. But most Physicians do it. Anyway a 5'10 free standing person can unnaturally extend his or her body by almost 3 inches by holding their breath so who knows what height Laura was measured at. If she appears 5'10 to many of you then perhaps she could of been measured at 6'0. or 6'1.5.It seems cray to think she might be measured 3 inches taller but believe me i tried it for experimental reasons. I was able to extend my body by a good 3 inches by taking the biggest breath of air i could take in and holding it. My new height only lasted seconds but the pain in my back lasted the entire day.. ANd as i stated in my last Comment i feel Laura's height as we see her looks 5'7. Her Documented height could very well be 1 to 3 inches taller.

Editor Rob
technically, it is the maximum measurement of the human body without raising heels off the ground.
I feel that you should stand tall like you would if you were in the military and asked to stand to attention...it's your fullest height, but not straining too much that it hurts!
Redwing
said on 24/Feb/17
She mad Sam Neil look 183.5 cm tall not sayibg she's shorter than she is though. 5'10 and under in my eyes is bloody tall for a girl haha
I think it's very very unique and intriguing
S.J.H
said on 22/Feb/17
I wouldn't go under 5'8.75 and i realise in the 90s movies she look alot like 5'9.25 but dipping in 5'8.75 nowadays more i see her. I guess she could be just 5'9
S.J.H
said on 1/Nov/16
I wouldn't go below 5'8 for her. Look at her long arm and proportion else where picture look 5'8 + and 5'9.25 at most
Charlie
said on 30/Mar/16
Laura Dern does look tall. I would say she looks 5' 7" no shoe wear. 3 inch heels would give her that 5' 10" appearance. She does look 5' 10" here which is still very tall even in heels. Most females in heels are luck to reach 5' 7" max.
S.J.H
said on 10/Feb/16
Let alone 510.5 and no way Laura Dern hit 5'10 not even 5'9.5 because she clearly shorter than Andrew Garfield whom i met in person a strong 5'10 guy and i've asked his height he replied 5'10.25 and andrew edge her out at least 1.25" to 1.5". Laura Dern is max 5'9.25 much realistic a 5'9.25 american women who claim an inch to go up max 5'10
Rampage(-_-_-)Clover
said on 4/Apr/15
Another possibility to play Lady Di?
Right height for sure. Little on the skinny side though
Arch Stanton
said on 22/Jan/15
Rob can you squeeze in Rambling Rose and Wild somehow? She got Oscar noms for both. Perhaps take out I am Sam as her role wasn't so big. I was looking at her upper arms in Wild and they're so dang long and thin. She can look taller because she's really skinny.
Rampage(-_-_-)Clover
said on 29/Nov/14
She's very willowy and can pass for 5ft11. Superb in Rambling Rose.
Arch Stanton
said on 27/Nov/14
Yeah she's virtually the same height in heels as Cage in cowboy boots, maybe a shade shorter, there's a great scene right at the end stood in the road. Doesn't look under 5 ft 10 does she.
Arch Stanton
said on 27/Nov/14
She was sexy for sure back in 80s and 90s. but too much of a nose and long face for me to be considered "very beautiful". I wouldn't say no though put it that way, and given that she dated guys like Goldblum I'd say she obviously has a certain intelligence or personality which makes her good to be with.
Arch Stanton
said on 27/Nov/14
She looks about 6 ft 1 in heels in Wild at Heart proportionally. There aren't many comparisons with Cage though as they're driving or lying in bed through a lot of it!!
Arch Stanton
said on 27/Nov/14
Rob actually can you replace Fat Man with A Perfect World, she had a bigger role in that and is better known I think. As Paul Newman movies come it's not very good really. Citizen Ruth is an impressive directorial debut from Alexander Payne, she was very good in it as a substance abuser in and out of prison but I think the plot got a bit carried away with national headlines and campaigners etc. It's not as good as his later films put it that way!
Arch Stanton
said on 4/Nov/14
Rob can you add Jurassic Park, Citizen Ruth, October Sky, Wild at Heart, The Master, Fat Man and Little Boy, Mask and I Am Sam. Also might want to mention role as Amy Jellicoe in the TV series Enlightened.

Editor Rob
not seen fat man or Citizen Ruth yet, worth watching?
Arch Stanton
said on 4/Nov/14
Did look it in sneakers in Citizen Ruth, lanky build like her father. I'd have to disagree on the very attractive though.
tiny
said on 19/Mar/14
Laura is 5'10", weighs about 160 lbs and is a very attractive talllady
ArjunaKoral
said on 5/Feb/14
Yes, Rob, I am with Sam on the subject of Bruce Dern i.e. please give him an entry on your marvelous site! The guy could always play "Grade A" villains, as well as being a quirky character actor! Hell, just observe him in Silent Running or The Great Gatsby or even playing the sinister villain in The Cowboys...I much prefer his acting talent to Laura's. P.S. Bruce always looked tall as Sam has already said.
Sam
said on 20/Jan/14
Rob, could you add her dad, Bruce Dern, whose in the press recently for his role in Nebraska? He could have been in the six foot range at peak but has lost a little with age. He looks a little shorter than Laura Dern but still seems taller when he tries to straighten up than 5'10" Will Forte.
Rampage(-_-_-)Clover
said on 11/Jul/13
179cm, Rob?

Editor Rob
not sure she was quite that tall
avi
said on 14/May/13
nah shes shorter Goldblum whos a little over 6'3 has over 6 inches on her so maybe 5'9 tops.
Anonymous
said on 22/Mar/13
I always thought she was 5'8. I guess this works.
Suni
said on 14/Jan/12
I always use to think she was 6 foot. She is indeed a tall woman. Well as far as I know she can't be anything under 5'10".
Silent d
said on 9/Dec/11
I believe it. In little fockers there's a big difference between her and ben stiller. She was also about the same height as owen wilson. She was wearing flats. She was taller than 5 foot 8 liv tyler in dr t and the women. 5 foot 10.
Anonymous
said on 5/Jan/11
she looks almost 5'11 next to Santoro in "Love, Undoubitably",lol
Anonymous
said on 3/Nov/10
Laura Dern is tall at 5'10" & very well built at atleast 165 lbs
reg
said on 16/Aug/07
She's no taller than William H Macy in the movie "Focus" both sock foot
anonymous
said on 6/Apr/07
Just to clarify, Sam I am costart Michell Pheifer, not Laura Dern
Franco
said on 17/Nov/06
@ ForensicNYC : errrrr.....in the 2nd picture i doubt it's the camera being nearer to Degeneres...
Laura Dern looks 5'9 to me if i have to be honest, watch I AM SAM (sean penn) she's just an inch taller...Sean Penn is 5'8 if i recall.
ForensicNYC
said on 16/Aug/06
With 6'1" Nic Cage, Laura looks 5'10"...
Click Here
But...Whoa! Ellen Degeneres is only 5'7"!...
Click Here
Anonymous
said on 10/Mar/06
She is defnitely every inch of 5'10" and very well built too, guessing around 160lbs
gyllenhaalic823
said on 16/Dec/05
oh, but to michael - seriously, your height doesn't make a terrible impact on your acting career, even if it might affect which roles you get. They would have to put me in ten-inch-high heels to be as tall as Laura Dern in O.S.
nj
said on 16/Dec/05
She probably is in the 5'10" range. Laura did not look tiny when she was with Jeff Goldblum in Jurassic Park.
gyllenhaalic823
said on 15/Dec/05
i actually just watched october sky and wondered how tall she was; i was guessing around 5'8" with heels on but apparently she was 5'10" with heels on = 6'1" or something! wow!
just proves that jake gyllenhaal is in fact 6'0" haha even when he was 17-18 he was almost 6'0" haha sorry
picture (jake is slightly shorter than laura because of the heels and because he was younger here): http://amarillo.com/images/headlines/022599/sky.jpg
she is REALLY tall WOW!
CelebHeights Editor
said on 25/Oct/05

From a radio program in September 2004,
"[At school] I'm sure I gave myself scoliosis, because I just put myself in a pretzel to try to be 5ft 2...I'd stick one hip out, move shoulders down and stand as though I was 7 inches shorter than I was. I think I was 5ft 9. I'm 5ft 10 and a half. When I was 12 I reached 5ft 9."
Michael
said on 20/May/05
Sorry to differ, but in every movie I've seen her in, Laura Dern looks every bit of her commonly listed height of 5'10". I know it's common for *male* actors to round up their height, but considering that the average female height is no more than 5'5", and that successful female actors are rarely more than one or two inches above that, I simply can't imagine why an unusually tall actress would want people to believe she's even more above average (and more above what most movie producers probably consider ideal) than she actually is.