Jay Hernandez's Height
5ft 8 (172.7 cm)
American actor, known TV series like Magnum P.I. and films Hostel, Friday Night Lights, Torque, Quarantine and Suicide Squad.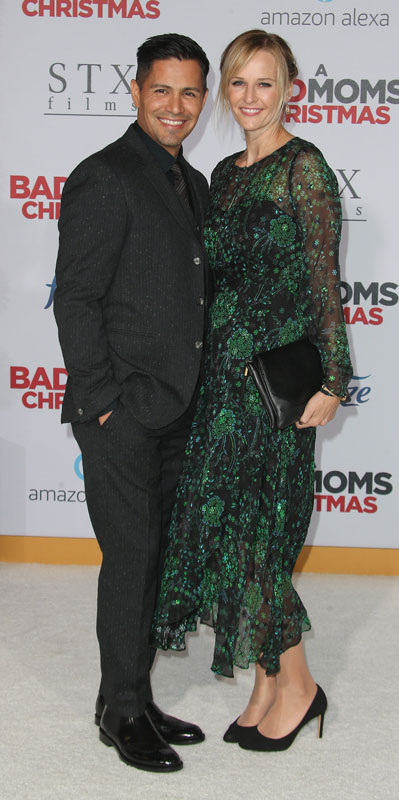 Photo by PR Photos
You May Be Interested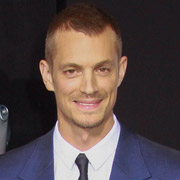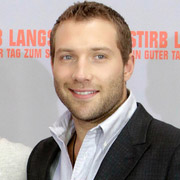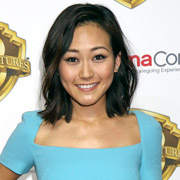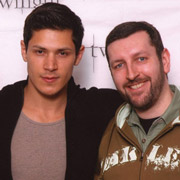 Add a Comment
24 comments
Average Guess (11 Votes)
5ft 7.91in (172.5cm)
Littlelee168cm
said on 12/Feb/19
Think hostel should be added to his credits as it's what he's most known for. 5ft 8 looks right next to Jordan ladd
Bwk
said on 10/Feb/19
He looks a strong 5'8'' to me like 174cm.
Nik
said on 1/Mar/18
This seems like an accurate listing!
EdD_171.4cm
said on 27/Feb/18
Jay looks just under the 5-8 mark. He looks comparatively shorter than Will Smith by at least 5 inches in this pic...
Click Here
. Probably 5-8.25 at peak in the morning, and drops to 5-7.5 at night. Around 5-7.75 for most of the day, so I'll make 172cm my guess.
Isaac Hamilton
said on 1/Feb/18
Looked significantly short in hostel, even with the girls. Although he would be about 5ft 8 in the morning.
Leonardo
said on 17/Jul/16
The version of Alexis Sanchez with 2 inches and a quarter taller.
Fox
said on 16/Jul/15
173-175 cm, looks nice.
Johnnyfive
said on 30/Sep/12
Only 5'8? He looks 5'10 to 5'11 in Carlito's Way Rise to Power and next to 5'6 Luis Guzman. Jay must've worn lifts in that movie for sure.
Click Here
Mr. R
said on 19/Oct/11
Was Jay the volleyball coach who got killed Monday night on Hawaii 5-0?
SAK
said on 17/Oct/11
Leo says on 28/Apr/11
id say 5'5 after watching hostel. his friend that gets his ankles slit is only around 5'9 and he is significantly shorter than him. 5'6 tops.
----------------------------------------------------------------------
Derek Richardson (the guy that got his ankles slit) is actually 6ft1 not 5ft9. So a 5ft8 guy will look considerably shorter than someone who is 5" taller.
glenn
said on 28/Nov/08
and furthermore i saw the movie el cantante and he was in it! why dont people ever get their facts straight before attacking me?.
glenn
said on 28/Nov/08
i have this guy.he is 5-8.5 to 5-9.what the hell is that person talking about below.thats insanely rude.he told me himself he was in el cantante and all those movie lined up.unless there is 2 actors with the same name.
Minimum
said on 27/Nov/08
Perhaps 5"8 1/2.
django
said on 23/Nov/08
I think 171-172 cm is more likely.
Anonymous
said on 16/Aug/08
since when was 5'9 small thats the average height in America, In a lot of places 5'9 is pretty tall, I could understand 5'5 or 5'4 being really small but 5'8-5'9? come on now thats not that small and Im only saying cuz I stand barely below 5'9...
ms crababel
said on 5/Oct/07
hmm i wonder why only half of my posts see the light of day? rob? :-S
dave
said on 2/Oct/07
Looked the listed 5'8'' in Hostel.
ms crababel
said on 27/Sep/07
sorry i forgot 2 type my username ..i posted the "seems 5'9 " but are we talking about the same guy..jay hernandez isnt in any movie called el cantante nor in 6 upcoming..he has only 1 movie lined up for
glenn
said on 23/Sep/07
i think i have this guy recently.well,4 months ago.anonymous is correct 5-9.he was in el cantante and will be in 6 or 7 other movies in the next year.he works.
Anonymous
said on 21/Sep/07
he seems in the 5´9" range
andrey
said on 2/Oct/06
i dont know why, but he seems just under 5'8, at 5'7.5. standing next to erika christensen in six degrees he looks only 2-3 inches taller. he is a small guy. hey rob, not to bother you, but how can i add pics?
[Editor Rob: a link to a pic?

Just copy/paste the url onto a line and the site will convert it into a clickable link]
Bud
said on 29/Mar/06
The first time in Hostel the tall blonde girl walks past him she looks about 5 inches taller. For the rest of the movie they are much closer in height. Either she took off her heels or he put on his. Either way, he was absolutely awesome in the film.
Lmeister
said on 5/Apr/05
The leading lady of Torque Monet Mazur is listed 5'9'' which is kinda stretch, but she migth be 5'8.5''...In the movie she looks shorter than Martin and co. so could it be that all the shorter guys had lifts...http://cache.gettyimages.com/thumb/2869741.jpg?x=x&a=2869741&b=editorial&t=1
Anonymous
said on 4/Apr/05
That's funny that he says he's 5'10" yet is exactly 2 inches shorter than Puffy (who truly is 5'10"). Didn't realize he was this small.