Jay Mohr's Height
5ft 9 (175.3 cm)
American actor best known for roles in films such as Jerry Maguire, Picture Perfect, Pay it Forward, Mafia! and Street Kings.
5 foot 10. - Jay in email to Celebheights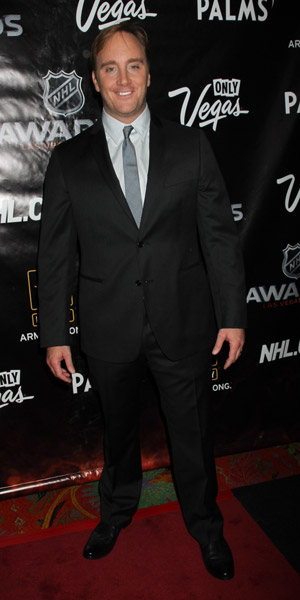 Photo by PR Photos
There's really no reason to Google yourself though because you pretty much know everything about you. It's not like I'm going to hit enter and then go, I'm 5'11"! What?? - OCWeekley.com, 2015
You May Be Interested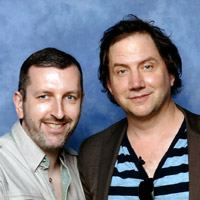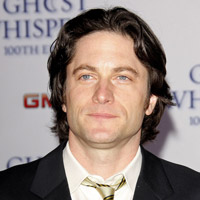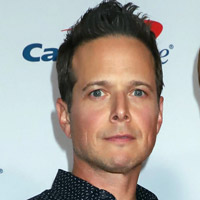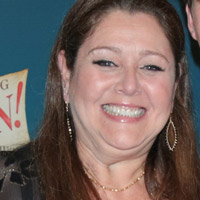 Add a Comment
35 comments
Average Guess (4 Votes)
5ft 8.88in (174.9cm)
Jacob
said on 21/Sep/17
He looks average there's no way around it ;) rob
Mr. R
said on 22/Aug/16
Jay is 5-6. I saw him in the grocery store. He almost caught me trying to measure him, but as usual..I was smarter. LOL
Rampage(-_-_-)Clover
said on 31/Dec/14
He also claimed on his podcast that Tom Cruise is 5ft8
Rampage(-_-_-)Clover
said on 30/Nov/13
Rob, I'll take it you talked to him online?
[Editor Rob: yeah many years ago now]
Anonymous
said on 18/Feb/13
I met jay mohr at a comedy club and took a picture with him. I'm 5 feet 7 and he was at least 2 inches taller he's 5 feet 9 to 5 feet 10.
MBH
said on 24/Sep/12
yes! about 5'7/5'8 range
®
said on 3/Jul/11
Who is mr r anyways.And why is he given so much importance.Is he a real person.Mohr at 5'6,paul g 5'7,richard kind 5'10 and ruffalo at 5'6.Mr r you cant judge height worth ****
Legend
said on 30/Apr/11
I think he's 5'8 flat.
Yelmer
said on 6/Nov/10
I am really bad with guessing heights without relations, looking at him I always thought he was a huge guy! His frame and that massive head. This is surprising and the fact that he might be more like 5'6" lol
Austrian
said on 7/May/09
came across shorter than that to me as well in scrubs
btw that pic with the 5'10 guy isnt working :/
joe II
said on 27/Sep/08
5'9 seems about right. looked at least an inch taller than ice cube in are we there yet
MD
said on 7/Aug/08
He's always struck me as being short, despite having rather decent propotions. He simply doesn't look of average height standing next to people of obvious average height.
Viper
said on 6/Aug/08
He looked very short in the movie Cherry Falls
Mr. R
said on 6/Aug/08
Seriously guys, Jay is a major investor in shoe lifts. I agree that he "looks" 5-9 in most movies. But he is between 5-6 and 5-7. I saw him at the supermarket, and purposefully walked past him 4 times to be sure.
Ed
said on 19/Jan/08
5ft9...really?
He looked only an inch or so shorter than Edward Burns(6ft1) in The Groomsmen. The only thing I can guess is he's 5ft10, and Burns is closer to 6ft. I didn't notice any suspicious footwear on him in the film either.
anonymous
said on 9/Dec/07
I saw him in the TV movie "Christmas Do-Over" with Daphne Zuniga (I think she's around 5'8"...) and he looked only an inch or so taller. I'll give Mohr a 5'9", more or less.
kealan
said on 16/Jul/07
i was watching last comic standing tonight everyone was much taller than him even John Heffron was taller than him but to me he doesn't look 5'6 cos the other two dudes were atleast 6'4 and 6'6 and he wasn't that bad. Jay was holding his own in terms of height. Don't know about the comedy routine he was pulling though.
MJ
said on 24/Apr/07
Looked more than 3" shorter than 6 foot Zach Braff in Scrubs.
Anonymous
said on 6/Dec/06
Does anyone know what's the height of Ann Cusack? In certain pages she's described at 5'9, in others 5'10, and even others 5'7. I mention her because she was in "Black River" with Jay Mohr. Now, I don't believe this guy is 5'10 not even 5'9. Peter Tobolowski (who's 6'3(1.90)) towered in that movie, Mohr looked about 5'7 indeed even 5'6 next to him, about the same height as other secondary actresses there. He was eye to eye with Ann Cusack, so it is VERY probable that both Cusack and Mohr are 5'6, 5'7. Also, another one that appeared in that movie was Lisa Edelestein, who's listed as 5'6, well, seeing that movie, next to Jay Mohr and Ann cusack she looked like 5'3. So I'll keep those heights, you just need to watch that movie.
Viper652
said on 13/Jun/06
2 people on here have said Mohr is 5-6 in person. I beleive it.
Leung
said on 12/Jun/06
Come on, get real people, if Jay Mohr was only 5'6" then that would mean Tom Cruise would be less then 5'5". I think Rob has got Jay Mohr's height correct at 5'9".
LACoffee
said on 11/Jun/06
I saw him at Starbucks in Studio City, and he's about 5'6" or 5'7" at best. I know this because he stood right behind me in line, and I'm 5'10" and he is much short than I am.
sf
said on 20/Mar/06
So, because you asked Jay his height and he wrote back that he's 5'10", you believe it? Okay - somebody send me an e-mail and ask me my height. I promise to be honest!
[Editor Rob: if I believed him I'd have listed him 5ft 10, which I haven't...most of the time he appears near 5ft 9, hence 5ft 9 ;-)

Although, look at in that pic with the 5ft 10 nfl guy above.
]
lappers84
said on 23/Feb/06
he certainly appeared quite short in scrubs amongst McGinley and Braff, probably around 5'8 - 5'9
Viper652
said on 25/Oct/05
Im watching the movie Cherry falls, and If I didnt know any better he looks 5-6 in a few of the scenes standing next to average looking people.
Qwerty
said on 13/Sep/05
Nah in that movie with jennifer anniston he was a few inches taller than her and she had heels on!! I'd say 5ft10 or 5ft11!
Ricardo
said on 11/Apr/05
It is difficult to judge celebrties, because some wear lifts and some do not. Maybe it would be better if the the whole world wore lifts, that way short people would not appear taller :))) LOL.
Issheuhboy
said on 6/Apr/05
Not that I trust imdb, but it's got him up there as 5'7.5. They wouldn't mark him shorter surely? And if you see him in that episode of Scrubs he's in, there's a lot of camera tricks but he does appear around 5'6-7. And check out his website, where we can see for sure that Jay is definately:
1. Shorter than Tom Cruise
2. Taller than Cuba Gooding Jr.
3. The same height as Eddie Murphy
J.
said on 5/Apr/05
So, Rob, when you came to his door, did you bring the measuring stick and say, "okay, off with the lifts, Jay!". Kidding. Looking at some pics of him on Getty, he actually does a solid average height in more recently taken pictures BUT then you look at earlier pics and see that his wife, a one time model, is a couple inches taller with heels, you see that Mr. R wasn't quite exagating! And what's up with those thick, black pair of shoes he seems to like to wear all the time? Is Mr. Mohr just comfortable in those huge black shoes or are they used for another purpose??? ;-) 5'10" my arse!!!
Mr. R
said on 5/Apr/05
Okay, I'm back. Thank you J for the love. Thank you Lmeister for the partial love. I will carry a tape measure with me and hunt down Kingsley and Mohr. I will be vindicated! I will keep my eyes out for Statham and McGregor. Maybe I should go to the English pubs in LA! And Rob, did Jay also try to sell you The Brooklyn Bridge!
CelebHeights Editor
said on 5/Apr/05

Ok, I asked Jay himself, to which he honestly replied:
"I am 5ft 10 inches tall. Take care."
.
J.
said on 1/Apr/05
This guy always struck me as short. I don't have a hard time believing that he is 5'6"-ish at all. I can defintely see that vision! :-) Anyway, the only way Mohr could be 5'9" is if he crosses his fingers and wishes to grow three extra inches!
Mr. R
said on 1/Apr/05
Ah sweet vindication! Jay is 5'6" as I observed at Ralph's supermarket. He has GREAT footwear on film. If necessary, I will set up camp at the Ralph's market in Studio City with my camera, and make it a polaroid moment! A shoutout to Lmeister for the love!
JT
said on 31/Mar/05
I ran into him in PF Chang restaurant in Sherman Oaks, CA and he was atleast 5'9.
dmeyer
said on 30/Mar/05
we see him very clearly close to ice cube in the movie are we there yet so see the movie and judge