Jeff Bezos Height
5ft 8 (172.7 cm)
American entrepreneur, known for founding and being the CEO of Amazon.com. In a book about the company, the author mentioned Jeff as being
"five foot eight inches tall"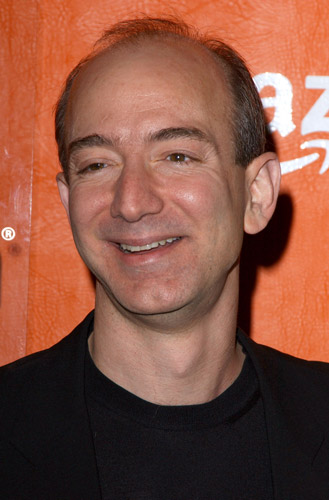 Photos by PR Photos
You May Be Interested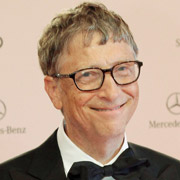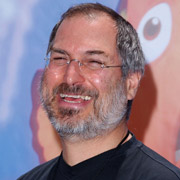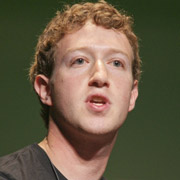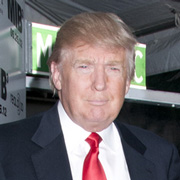 Add a Comment
39 comments
Average Guess (30 Votes)
5ft 7.59in (171.7cm)
Lobster
said on 8/Jun/21
Rob, how much is his brother Mark who's going to make the space travel with him?

Editor Rob
seems to have a couple of inches on Jeff
RJT
said on 27/Oct/20
If he wants to, couldn't he buy all the "grow tall" companies to make him taller? Seem like he doesn't care about it.
5'8 flat and about 100x taller than Burj Khalifa if standing on all of his money.
Click Here
Nik Ashton
said on 8/Oct/20
@ Daaaaaario - He's taller than that!
Daaaaaario
said on 6/Oct/20
He looks 5' 6.5" at best
BrianC
said on 4/Sep/20
1 centimeter shorter than Rob I reckon

Editor Rob
I will donate 1cm of my height to Jeff if he kindly gives me a tiny 0.001% of his wealth in exchange.

A fair trade 😁
Arch Stanton
said on 26/Jun/20
Like a lot of extremely successful people (like Trump) he gives the vibe of living in his own world with an almost childlike outlook. I thought he was taller.
Kaczynski-1.8m
said on 13/Jun/20
@Whale
Actually, 171cm doesn't accurately convert to 5'6. You're going based on Google's conversion which doesn't accurately convert from centimetres to feet. For example, how does 180cm = 5'9, but 183cm = 6'0?
Whale
said on 8/Jun/20
Bezos & Zuckerberg are both 171 cm tall, which accurately converts to 5'6", that same height as Napoleon.
Napoleon was of normal height for his era, but surrounded himself with exceptionally large security guys.
It was the English who, as a military strategy, took advantage of this to characterise him as a short man.
This gave birth to the Napoleon Complex: little guys overcompensating small stature with aggression.
In the case of Zuckerberg, we have a modest man who has an awful lot to be modest about.
Both Bezos and Zuckerberg demonstrate entitlement, sociopathy and unbridled greed.
Is there a common denominator: short stature ?
random reply99
said on 11/May/20
Rob, what do you think about his neck length? he has a long, or at least above average neck height

Editor Rob
a bit above average, his ex-wife I believe had a longer neck.
Ricky muliawan hansyar
said on 26/Apr/20
Rob,jeff bezos and shahrukh khan only different 1/4 inch in some photos
Anna Smith
said on 7/Dec/19
Rob, How tall is his girlfriend Lauren Sanchez?

Editor Rob
Somewhere in 5ft 4 range.
Unbewohnt66666
said on 8/Sep/19
Rob, could Matthias Döpfner on the right be 6'7-6'8 range? Some newspapers put him at 202cm.
Click Here

Editor Rob
6ft 7 range seems very possible for him.
Yang (5 footer 8, 172-173)
said on 11/Aug/19
He is almost similar when standing next to one of most famous CEO(One of short CEO we know so far), Facebook founder Zuckerberg with 170cm.....

Editor Rob
One thing with Jeff is that he could edge out someone like
Kournikova
.
Peter175
said on 9/Aug/19
His wife looks around 0.5-1" inch taller than him.
Definitely not a 5'10 woman.
I think google is more accurate in listing him as 5'7.5" or 171cm
Chris Junior Hernandez 1990
said on 2/Jul/19
Richest men in this world who cares how tall he is. Lol.
skylab
said on 4/May/18
what would you guesstimate his brother Mark's height to be? Looks in the 6 foot range, maybe more, a little less? there's not a lot of pictures of him
Victor10
said on 27/Apr/18
Standing on his wallet, he towers over Godzilla. There's a picture of him next to Patrick Stewart and they are exactly the same height. So 5'8" is correct.
Bard
said on 11/Apr/18
Think Google is underlisting him at 5'7 Rob?

Editor Rob
On occasions he might seem that short, but I wouldn't have guessed him flat 5ft 7, 7.5 is possible though.
Bard
said on 1/Feb/18
He sure is the tallest now if ya know what I mean.
Height Sky
said on 21/Sep/17
His listed of 5'7.5" is better for him
Dionisio Rojas
said on 7/Sep/17
I've always thought the lowest height for all these billionaires. I thought he was 1.65m. Whatta surprise!.
Nik
said on 7/Sep/17
@ Sandy Cowell - Hi!
Too true, 184 cat meals is a mighty lot of cat food but I imagine you are buying it in bulk and that the meals will last for a long time. I think in a lot of ways doing your shopping on-line is a lot more convenient than doing it in the supermarket as you don't have to wander round aimlessly for ages if you struggle to find what you want, as my Mum and I do! You can also save your orders for future visits when you shop on-line, this is useful as most people tend to buy the same things on a weekly basis!
You do have a lot to thank Jeff for, he has created this brilliant and safe website selling a huge range of items!
To play a man with 23 different identities takes some acting ability,
James McAvoy
must be one of the best actors about, I have never given him a write up on his page so the time could be nigh very soon!
My week has been fine so far Sandy, thanks for that, I hope you are having a good week too!
Cheers!
Sandy Cowell
said on 5/Sep/17
@ Nik - Hi! Yes, I do a great deal of shopping via Amazon, so I have a lot to be thankful to Jeff* for!
184 cat meals came winging their way to my house yesterday, and I'm sure you'll agree, that's a mighty lot of catfood! On Saturday, we had 2 huge cat litter parcels from Amazon, and more catfood to boot, including treats!
I watched that
James McAvoy
film I was on about and it was so good that I saw it again last night! James's acting is simply terrific; he plays a man with 23 different identities, and that as a subject matter given the M. Night Shyamalan treatment, is really something else! Shyamalan is the writer and director of many films, including 'The Sixth Sense' and my own personal favourite, 'The Happening'. I can see this film going straight to my Top Three favourite Shyamalan films. I can't describe how fantastic
James McAvoy
is! I have never seen him act like that before! I thoroughly recommend it, not just for its acting, but also because the plot is right up my street as well!
I hope you're enjoying the new week, Nik!
Cheers for now! 👍😉
* My autocorrect tried to change 'Jeff' to 'Jaffa'! 🍺🐝
Nik
said on 4/Sep/17
@ Sandy Cowell
It is a pleasure! It sounds like you do a lot of your shopping from Amazon, my Dad was always keen on getting stuff from Amazon, it is the only online company he would ever buy from!
My weekend wasn't bad thank you, I didn't do an awful lot. I posted 3 comments on Saturday, 4 if you include the reply I did on Tess Haubrich's page in the early hours of Saturday morning, but it had Friday's date on it! I did 5 yesterday, 4 are on the site now but the one on Maeve Dermody's page is still in Rob's in tray! - But that won't be the case for long, Rob does a great job!
Cheers!
Sandy Cowell
said on 3/Sep/17
@ Nik - Thanks! 👍
I hope you're enjoying your weekend!
📺🍛😄⚽🍻🍬🐩
I had an Amazon delivery yesterday and I will have an Amazon catfood delivery tomorrow! At the moment I am watching a brilliant 1-hour 'Coronation Street' and afterwards I will be seeing a film called 'Split', starring
James McAvoy
, which I bought..... from Amazon!!!
Nik
said on 1/Sep/17
No problem Sandy!
👍
Sandy Cowell
said on 1/Sep/17
@ Nik - Thanks! 👍 😉
Cameron
said on 30/Aug/17
Honest solid 5'8".
Nik
said on 26/Aug/17
He looks 5'8" or very close!
Nik
said on 26/Aug/17
@ Sandy Cowell
It's easily done!
Sandy Cowell
said on 25/Aug/17
🙇 Correction Time! 😝
That should read ORDERS instead of order!
(Second paragraph, tenth line down!)
Nik
said on 25/Aug/17
@ Sandy Cowell
He is 53 years young! He is not very old but older than he looks!
Cheers!
Nik
said on 25/Aug/17
@ Sandy Cowell - Hi!
I have just lost nearly a completed comment so I am writing it out again hoping I don't forget any of the things I said last time!
You will probably have found my comment from the comments page, it was done around 8:30 am in the morning, just after your comment to Arch Stanton. We both contributed just 2 of the 16 comments that made the comments page for the 25th August!
There will have been quite a few people responsible for organising the delivery of your cat food (and other items) right from when you place an individual order with Amazon! It is an absolutely massive company, as my Aunty Pauline has told me when she was discussing her Son Anthony's job with me recently, Anthony has an office based job and has worked for the company for a few years now!
If Jeff Bezos had not set up Amazon then the wonderful and safe online experience that you and others enjoy would not be available, he had made a great contribution to society by setting up this company!
I had never heard of Jeff Bezos until Rob gave him his page recently, he certainly does not look very old and he is not very old, he definitely looks younger than his years though! Some sources on the Internet have him down as 5'7.5" and others have him down as 5'8", I am not sure myself, if I had to say how tall he is I would quote him between 5'7.75" and 5'8",oh no, I can see that fence! I have nobody to compare him with do I may stay on the fence whereas I may get down from the fence over Carl Weathers soon! I am going to the drawing board with him because I can compare him to Rob!
Damn auto correct! Jaffa may be an entrepreneur one day, of honey, of course!
I hope you enjoyed watching "Some Mother's do Ave' em"! Right now it's just after 8:30 pm and Corrie has just started!
Have a great weekend Sandy, cheers!
TheChemSpark
said on 25/Aug/17
Rob, are you sure he's 173 cm? Google and Bing lists him as 171 cm, which makes him 5'7", not 5'8". It's rare for Google to underlist a person, so I doubt he's any taller than 171 cm.

Editor Rob
I am mainly concerned about the height of the celeb... he looks closer to 5ft 8 than 7. Taller than zuckerberg
Sandy Cowell
said on 25/Aug/17
So I have this nice fellow to thank for all my catfood deliveries, and plenty more besides!
@ Nik - So you have a cousin who is employed by Amazon? That's intriguing! Is he a driver? I guess you can be employed as anything with such a massive company! I often think about that when I sit making my orders! I wonder how many of their employees have something, however small, to do with sorting out one of my order alone? I am waiting for something today, but right now I am watching the repeats of 'Some Mothers...' - the ones, particularly good ones I might add - that were shown last night!
Anyway, I'm going to accept that entrepreneur Jeff* is 5ft8! He is on his own here so I can't compare him to anyone. He looks like a very nice young man and I don't think he looks old enough to be so successful, but that's typical jargon from the mouth of someone over 'A Certain Age!' 😭
* My autocorrect wanted to put entrepreneur Jaffa! Well, perhaps he will be some day! 🐝
Cheers Nik!
Nik
said on 25/Aug/17
@ Rob
Yeah, he's a hard taskmaster!
👍
Nik
said on 25/Aug/17
He's been very successful in his career! I have a cousin who works for Amazon.

Editor Rob
at least with Amazon you probably get days off...I work for a guy who makes me work nearly 365 days a year, even on Christmas 😈
Paul
said on 24/Aug/17
Odd, this must mean he is usually underlisted if he is taller than 5'7.5". I guess at a half inch it's not particularly egregious though.
PTBA
said on 23/Aug/17
I always thought he looked slightly shorter than this, but who knows?