Jeffrey DeMunn's Height
5ft 8 (172.7 cm)
American actor best known for playing Dale on tv show The Walking Dead. In film he can be seen in movies such as The Shawshank Redemption, The Mist and The Green Mile.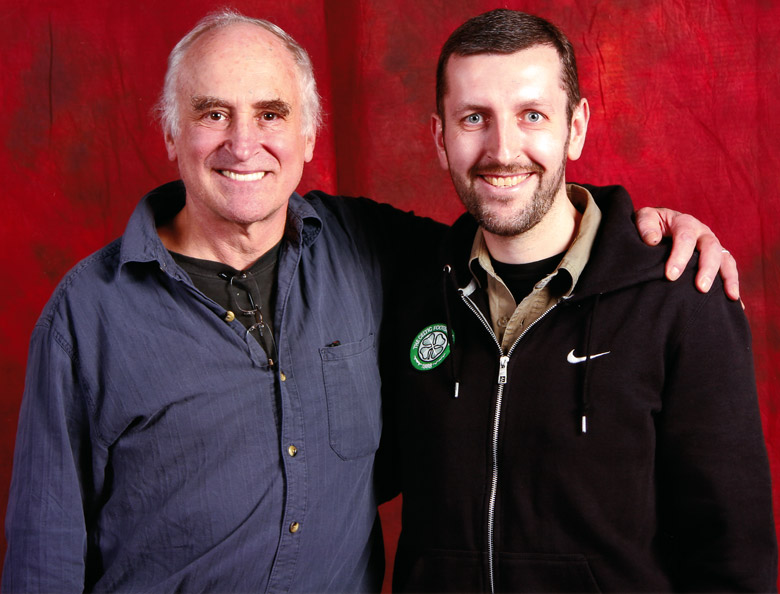 5ft 8 Rob and Jeffrey @ MCM London 2012
You May Be Interested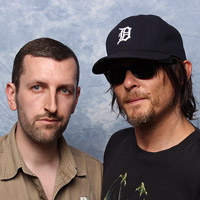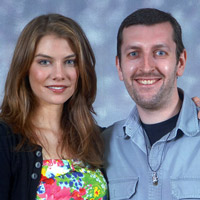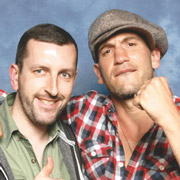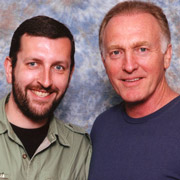 Add a Comment
50 comments
Average Guess (47 Votes)
5ft 8.13in (173cm)
Spooner
said on 10/Apr/21
Peak: 174 cm
Today: 172.5 cm
Torrinator
said on 21/Feb/21
BTW I think in his 30s it would be a different story, would look at least the same height. 5ft8.25 is a possible peak height.
Torrinator
said on 21/Feb/21
Rob if you're slightly taller but have the same eye level if not less, does that make his eye-level around 4.25 inch range?

Editor Rob
4.3-4.4 is possible eyelevel, however in photos sometimes you can lower (or raise) your eyelevel a fraction.

Sometimes depending on how high the camera is, you would be surprised at the reality.

For instance a 5ft 2 photographer has a camera about 4ft 9 range.

If you look straight ahead, in the photo it will appear like you are raising your eyelevel.

If you tilt your eyes down 1/4 to 1/2 inch, it can look like you're looking straight ahead (even though you tilted your eyes down).
rafael proulx
said on 30/Dec/20
5´8 flat no more no less, probably 5´8.5 morning 5´8 mid day and 5´7 3/4 at night
Jram
said on 23/Nov/20
Same height as you, height twin Rob!
Vincent Caleb
said on 29/Oct/20
Perfect listing
houss
said on 3/Oct/20
He looks taller than you

Editor Rob
Must be smaller head helps as I'm pretty sure
He looks
a little shorter, I know my hair is quite flat there.
bernno
said on 15/Jul/20
If Giamatti is really 174 cm his posture must be really poor. In Billions there are alot of shots of them side by side and Jeffrey does at least look the same height and quite a few shots up to an inch taller than him.
BT
said on 19/Nov/19
Jeffrey has held up pretty well at 72 - he looks pretty similar to Paul Giamatti on Billions, maybe even slightly taller at times.
Nik
said on 25/May/19
The average vote of 5'8.2" (20 votes!) could well be spots!
Nik
said on 26/Feb/19
He pulls off 5'8" very well indeed!
Sandy Cowell
said on 23/Feb/19
Later on in that same episode, the walking sticks 'head', which looks like that of a snake, seems to come alive! Shortly after seeing that, and Andre Linoge's eyes looking a deep red colour, the bloke who witnesses this is completely taken over by Linoge and hangs himself.
Sandy Cowell
said on 23/Feb/19
Instantly recognisable, Jeffrey is already preparing the audience for the terror to come in Stephen King's 'Storm of the Century'. I only saw 'The Green Mile' last week, (well half of it because I received a text from my boyfriend to say it was on), and now that I've got my paws on a copy of 'Storm of the Century', I know I'm in for a treat!
Previously a mini series, it first went out in the late 90's and I was absolutely hooked right from the onset. It has a huge cast, including Stephen King himself, so it'll be interesting to see how tall Stephen was some 20 years back. Jeffrey's character has witnessed the first atrocity in this, having seen an old lady who was trusting enough to answer the door, despite being reliant on a zimmer frame, lying in a pool of blood and encountering 'The man with the evil-looking walking stick', as I am calling him so far, who is not human and blurts out to Jeffrey things that he should know nothing about.
He is understandably terrified and alerts the whole town.
I can see from the above picture that he is still 5ft8 or a touch over, without a doubt. There are smaller actors in this and taller ones - a real variety - but after what this poor fellow just went through, plus having seen him in 'The Green Mile' only last week, it seems fair that he should be my first write-up!
Jeffrey gets 5ft8.25.
Nik
said on 1/Nov/18
He has the perfect listing!
cmillzz
said on 22/May/18
Rob is probably 5'8.25" in this picture, so he could very well be a flat 5'8.
Bri
said on 5/May/18
Both of you are 173-174 range
Rory
said on 13/Mar/18
Rob, would you say in the photo that you look 1cm taller ?

Editor Rob
A fraction I'd say.
The Shredder
said on 19/Jan/18
5'8 flat is prefect because Rob is 5'8 1/8
Bobby
said on 19/Jan/18
He looks to edge Rob out slightly, but then Rob is dropping posture here.

Editor Rob
jjj
said on 5/Oct/17
@wow: There's over 7 billion people in this world, i think a lot of them are going to be the same height...
Yassine
said on 21/Aug/17
he look about 1 oR 2 cm taller than u maybe he had bigger sneakers than u,hey rob can i ask u something

Editor Rob
Race
said on 4/Aug/17
Yes, from pic is same your height.
even
said on 24/Jul/17
a weak 5 8
Shredder
said on 17/Apr/17
Rob who honestly looks taller out of him and Yeun?

Editor Rob
I think Munn is around 5ft 8, Yeun, well we'll hopefully see if he appears taller in person or not.
c-mo
said on 30/Sep/16
rob do you think he was taller when he was young ? do you think he was 5'8 on the green mile or maybe even a little higher like 5'9 ?

Editor Rob
he could have been a fraction taller yeah, not sure on 5ft 9 though.
John
said on 25/Aug/16
wow said on 24/Aug/16
how can two people be the exact same height?
--------
LMAO What kind of question is that? That's like asking how can two people be the exact same age.
wow
said on 24/Aug/16
how can two people be the exact same height?
cd
said on 15/Nov/13
maybe 5'8.75 peak max... could have lost nearly an inch by mid sixties. Was probably never a full 5'9.
man
said on 2/Aug/13
174 now
175 peak
LG69
said on 16/May/13
If the shoes are equal, and you take a little off for Rob's hair, i'd say Jeffrey is 5'8".
Gaza2121
said on 14/Apr/13
Haha you had me fooled, when I first looked at the pics I thought he was a good 1cm taller but taking a closer look at it, I'm sure you slightly edge him.
Bard
said on 6/Apr/13
Accurate listing.
Bran
said on 11/Mar/13
He is taller Rob, think about if you were both bald. I would say 5'9" for him. Since your're closer to 5'9" too.

Editor Rob
Mikey T
said on 15/Feb/13
I can believe that 5'9" was his peak height
truth178cm
said on 6/Feb/13
Same height.
Original
said on 15/Jan/13
Looks same height
173
said on 4/Dec/12
@Trent: I agree, that's exactly why I said 5'8" for him is a fair enough listing, unless people want to get REALLY picky, he'd be listed at 5'7 and 7/8th. Even with a good picture, @Danimal is still downgrading with slightly over 5'7"!
Trent
said on 4/Dec/12
Well Rob has stated he likes to keep in the 1/4" increments in listings, so 5'8 seems a good listing.
173
said on 3/Dec/12
So Trent, what do you want Rob to list him at then? 5'7 and 7/8"? Rob is 5'8 and 1/8 at his lowest.
Trent
said on 2/Dec/12
Rob does a appear a bit taller than him, but not enough to make him 5'7. Rob is 5'8 and 1/8 really. So I would guess this guy is 5'7 and 7/8" or so.

Editor Rob
yeah, little chance he-s five seven. I saw him with a few others in this shoot aswell and thought the same when up close, similar to my height
173
said on 1/Dec/12
You kidding, Danimal? Rob isn't even a flat 5'8" but more so 5'8.25" and downgrades himself to 5'8". 5'8" for Jeffrey is fair enough.
Sam
said on 28/Nov/12
In 2003, when I saw Our Town, a 78-year-old Paul Newman was around a inch taller than Jeffrey DeMunn.
173
said on 22/Nov/12
Yeah J.Lee, read my last comment. Rob definitely just edges him out slightly, though I'd say a 5'8" listing for him is still fair because it's not too much, just a little bit.
J.Lee
said on 21/Nov/12
Rob he does look taller than you, but when I looked closer, not really. But his chin is higher than yours. His nose is also higher. The eyes is actually almost the same, but his eyes LOOK higher than yours for some ODD reason. Maybe this could explain how some girls look real tall, but then it's all just proportions

Editor Rob
I've said many a time that a person with a smaller head or higher eyelevel can create an illusion of looking taller than someone of similar height.
in this case
Here
, I think he appears actually a little bit smaller, although my head is longer than his which I know people can get fooled by.
Alex 6ft 0 1/8
said on 20/Nov/12
Looks 5'8-5'8 1/8.
The Exorcist
said on 20/Nov/12
Great listing.
173
said on 18/Nov/12
Looks about same as you, Rob, though you just SLIGHTLY edge him out a wee bit. Do you think he may have lost some height though seeing as he is old?

Editor Rob
possible lost half an inch by 60's.
James
said on 18/Nov/12
5'8 seems right.
Rob do you think u might give him a peak height of 5'8.5?
Trent
said on 18/Nov/12
Even though he is bald, it still looks like you just edge him out, Rob.
Johnnyfive
said on 18/Nov/12
DeMunn is 5'8 alright. I still think Steven Yeun is slightly shorter based on pics of both of them side by side. I think Yeun is 170 to 171 what do you think, Rob?

Editor Rob
172 is possible for yeun yes