Mark Rolston's Height
5ft 10 (177.8 cm)
Peak height was 5ft 11 (180.3 cm)
American Actor best known for roles in films such as Aliens, The Shawshank Redemption, The Departed and Saw V/VI. This photo is from a Massive Events convention. In the 1980's, Mark was listed as standing
6 feet tall
in the Spotlight casting directory.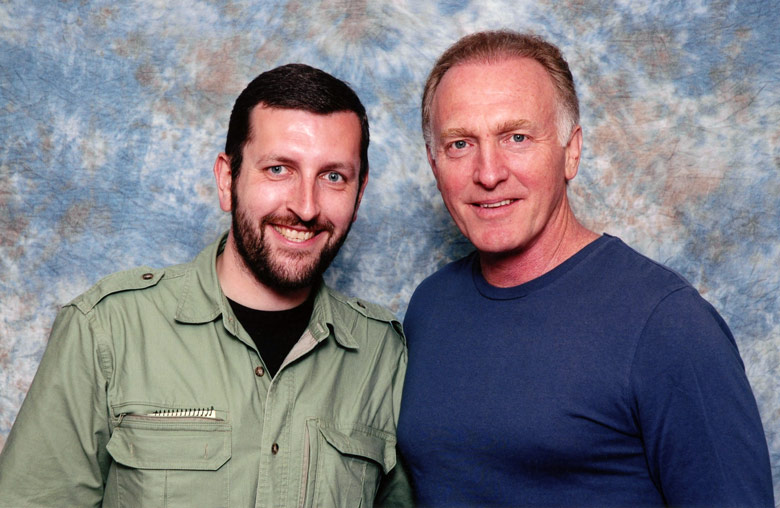 5ft 8 Rob and Mark
You May Be Interested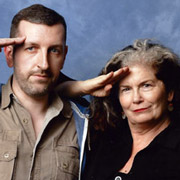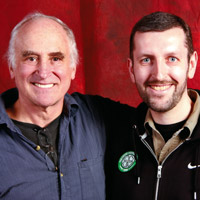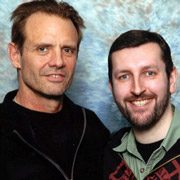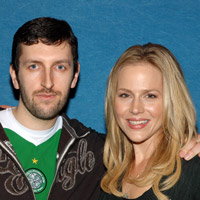 Add a Comment
36 comments
Average Guess (21 Votes)
Peak: 5ft 10.93in (180.2cm)
Current: 5ft 9.94in (177.6cm)
Jkiller
said on 12/Mar/20
Peak was 180cm exactly, nowadays 5'10 (178cm). Lost a few cm
gogo
said on 12/Jan/20
Hi Rob!Why he lost that much height at that young age?I think as being normal person,losing 2,5 cm at 64 years old is a very big fraction,can u explain this?

Editor Rob
Some people can lose an inch by mid 60's, others make it through with 1/4...can depend on genetics/lifestyle what you lose.
I am God
said on 14/May/19
@Rob Do you think he lost anything in the late 2000s or was he still at his peak then?

Editor Rob
Might have lost a fraction by then.
World Citizen
said on 19/Nov/18
He is 5 ft 9.5 at best
berta
said on 20/Aug/18
for some reason looking at him in old movies hi gives the impression that he is 182-183, pretty tall but then when standing beside someone he really isnt that tall. 180 cm peak. today i have no idea, havent seen him in anything last 10 years
Bobby
said on 11/Mar/18
Looks like he'd measure around my height, 5'10 is spot on for this guy.
Jordan87
said on 14/Feb/18
5'9.5" Tops as per Rob's Picture. The 6 foot listing is sad , but typical. Again, Alot of men inflate their height 2" which is absurd, but anything above that is delusional.

Editor Rob
The last thing I remember seeing Mark in, was an episode of Castle...he definitely look shorter than 5ft 9 range stana katic (who was in a heel).
JJAK
said on 16/Jul/17
Yeah he did look a solid 5 11 or fairly over average even in 90s in departed was showing his age well under leo.
Poor guy never got a very good role but hey always being a weird creepy dude maybe is cathartic.
It worked for old vincent pryce and cristopher lee.
berta
said on 10/May/17
in aliens and a few other old movies he could look 180-82 guy. But in reality i think he was probably 180 cm flat at peak and today down to currnet listing for some reason just by looking at this photo he looks to have lost height
Danimal
said on 15/Dec/16
A full inch height loss at 60 years old Rob?
Editor Rob: I believe he has lost close to that.
Aza
said on 27/Oct/16
Today could imagine his low being 5'9.75. Shrunk i' from peak.
Rampage(-_-_-)Clover
said on 15/Aug/16
Also in Rush Hour and Lethal Weapon 2
Rampage(-_-_-)Clover
said on 29/Mar/16
He looks uncannily like Jimmy Caan...
delvin
said on 30/Apr/15
Why does he look 175.5cm
maximus
said on 21/Aug/14
If you go by the picture, then he is between 5'9.5" and 5'10"
TJE
said on 22/Jul/14
His shoulders are 2.5 inches higher than yours, yet he only looks 1.25 inches taller than you. Weird.
avi
said on 7/Jan/14
gonna stick to that 5'10. Rob maybe downgrade time to a strong 5'10 like 5'10.25
Vecrotus
said on 10/Nov/13
Looks more like 5ft 9.5-10 than 5ft 10.5in in the photo with Rob.
Rampage(-_-_-)Clover
said on 18/Jul/13
Rob, if you were to straighten up there you'd look the same height as him
Rhonda
said on 17/Jul/13
A strong 5ft10 for sure. He has the big frame of a 5ft10+ guy, look at his chest. anything under 5ft10 is plain wrong.
Larc 74in
said on 11/Jul/13
That's surprising, I tought he was short in The Shawshank Redemption, but that's because Tim Robbins is almost 6'5.
avi
said on 10/Jun/13
@Rob
Rob you can't seriously say theres 2 inches in this picture can you? he looks to be struggling with 5'9 and change... 1.5 TOPS. i put a picture up for you to look at a year or so ago and you told me there was about 1.5 inch difference maybe 2 and the difference was greater than this!! and you say this is 2 inches! it makes no sense!
[Editor Rob: I think he's around 5ft 10, but maybe could stretch up another half inch]
Not Drake
said on 13/May/13
He looked really tall in Aliens. I thought he would be 6ft 1/2.
Dmeyer
said on 7/Feb/13
Rob did hé look as tall as 5'10.5 In person
[Editor Rob: he looks a 5ft 10 guy but I think he can be one of those guys who lifts himself up a bit more for measuring, kind of walks around shorter than he might measure.]
mike 181cm
said on 10/Jan/13
Looks 5"10 here to me
Aragorn 5'11
said on 2/Jan/13
5'9 period. 175cm. If Rob was standing up straight there be an inch in between them. Maybe 5'9.5 on a good day. 5'10.5 is a joke!!
Ice
said on 21/Oct/12
6'2 in The Departed , 5'9 in The Sharshawk Redemption ...
Rampage(-_-_-)Clover
said on 25/Jul/12
Maybe 182cm peak, Rob?
[Editor Rob: I'd be surprised if he was that tall after seeing him, I think he may have lost half inch though, but then he's not that old.]
edward
said on 3/Aug/11
loool.. i thought this guy was like 5ft9 .. it seems everyone looks shorter next to Tim Robbins.. :D
jake
said on 6/Jan/11
Oh right well if you saw him in person obviously you;d have the best idea on his height.
jake
said on 1/Jan/11
Hey Rob, I thought 182 cm was fairer, why the downgrade?
[Editor Rob: how much height has he lost?

he's 54, last year I thought he looked 5ft 10 range, if he was 182cm at 54 I doubt he's lost 3cm of height!]
Anonymous
said on 30/Apr/09
6ft0.25 maybe?
Hugh 190cm
said on 10/Apr/09
Listed usually as 185cm. Does look about 4 inches under Tim Robbins in Shawshank Redemption. I'd think he should be listed as 6ft. It's suits him.
Hugh 190cm
said on 6/Apr/09
Wow I thought this guy was at least 6ft1!
AshnarLynx
said on 23/Oct/07
Dunno, he looked pretty imposing in Aliens. I think he's 6 feet at least. In Shawshank Redemption he looked small next to Tim Robbins, but most actors do. He might've been 6'1.
tchakaman
said on 26/Jun/07
Just watched Rush Hour.This guy might just be 5'11 at most. He is more than 2
inches shorter than C. Tucker in Rush Hour. (He might be a relative of Ben "I'm 5'11 but claim to be 6'1" Browder)