Jeremy Bulloch's Height
5ft 11 (180.3 cm)
English actor, best remembered for playing the iconic character of Boba Fett in The Empire Strikes Back and Return of the Jedi. He says
"I'm six-feet-tall."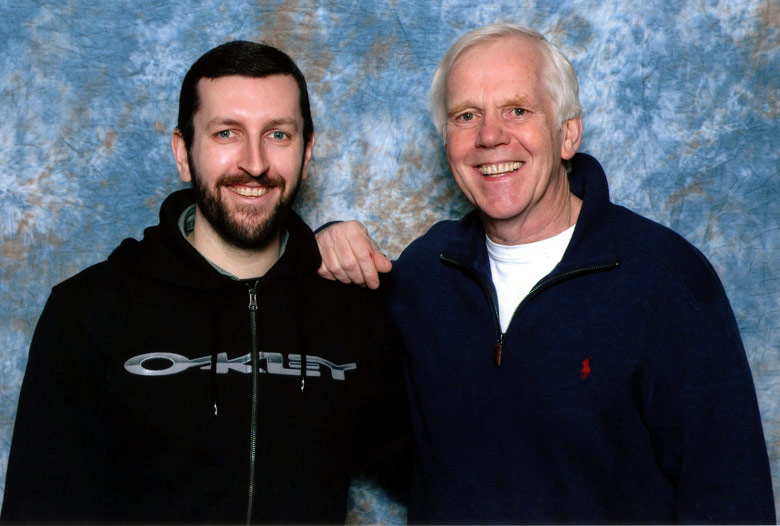 5ft 8 Rob, Jeremy (1945-2020), Jenny @ Glasgow Collectormania 2013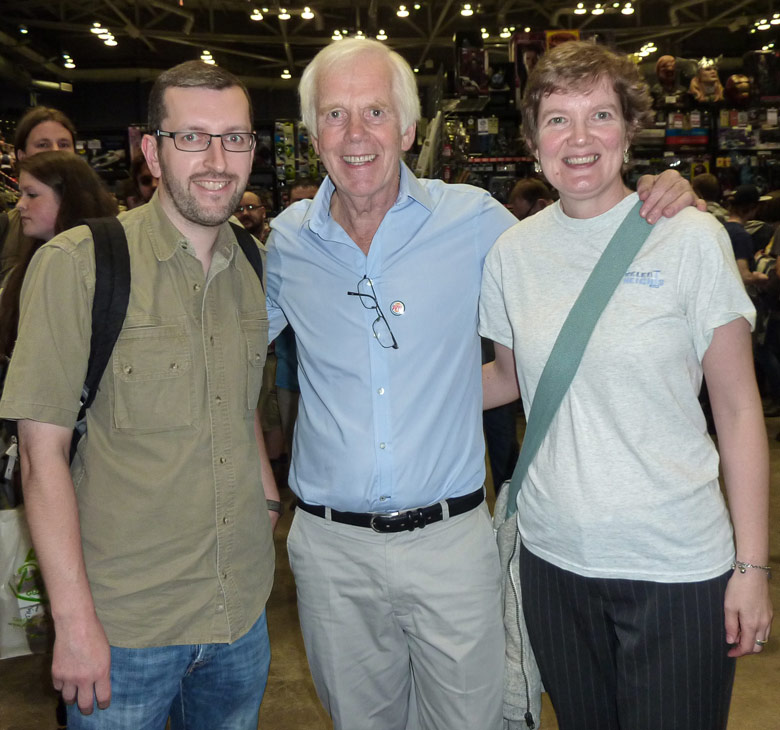 5ft 8 Rob and Jeremy (1945-2020) @ Glasgow Collectormania 2008
You May Be Interested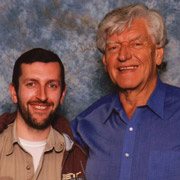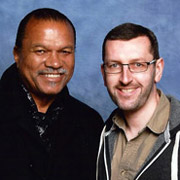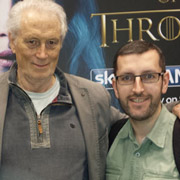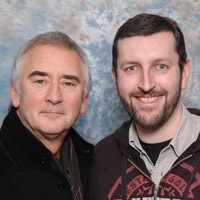 Add a Comment
59 comments
Average Guess (30 Votes)
5ft 11in (180.3cm)
ChaosControl 6'2.50
said on 30/Jun/21
Willis Christian Macaraig said on 29/Apr/20
My guess for Jeremy's height
Peak:6' or 183 cm
Current: 5'11" or 180 cm
He was B o b a F e t t in Empire Strikes Back and Return of the Jedi. B o b a was 6' tall.
Boba's helmet and shoes would easily get a 5'11 guy to 6'0+
Rampage(-_-_-)Clover
said on 28/Jan/21
Actually looks taller in the newer photo
Genau
said on 6/Dec/20
5ft11.5 Peak now 5ft10.25
Willis Christian Macaraig
said on 29/Apr/20
My guess for Jeremy's height
Peak:6' or 183 cm
Current: 5'11" or 180 cm
He was B o b a F e t t in Empire Strikes Back and Return of the Jedi. B o b a was 6' tall.
Nik
said on 28/Jan/20
He looks barely taller than Rob in the bottom pic!
Miss Sandy Cowell
said on 2/Oct/19
Yup, I can see 5ft9.75 for Jeremy B, Random Celeb. When Rob and Jenny have actually met someone, I can't see the figure being overly out of joint, or I might - and I repeat MIGHT! - have gone lower...
For his peak, he gets 5ft11.
Junior Hernandez 1990
said on 26/Mar/19
Rob, bottom picture he look 5'9 top with you. Is it shoes disadvantage plus a slouch?

Editor Rob
Same shoes, in the older one I'd say he had a fraction worse posture, so when I met him again a few years later (double shot) I made sure to drop more height, as I think he wasn't far off 5ft 10 then.
Christian 6'5 3/8"
said on 21/Jan/19
Looks 5'9" in the bottom pic but about 5'10" in the top.
Bobby
said on 8/Feb/18
Struggling to see even a weak 5'10 for him, he looks more 5'9.25 in the picture above, and maybe 5'8.5 in the picture below... so I would say, at an average, he is right around 5'8 7/8s, so more of a 5'9 than a 5'10 guy. 5'10 for peak height though.
World Citizen
said on 18/Jan/18
Looks around 175-176 in the picture beneath.
RandomDude
said on 3/Jan/18
5'9 now adays no moew
Klapperschlangensindgeil21
said on 18/Nov/17
Well the character of Boba Fett will always be 6 ft. tall even though the actor who played him was a bit shorter.
Rampage(-_-_-)Clover
said on 14/Nov/17
5ft10-11 guys are giving 6ft a very bad name with their incessant claims!
Adijos
said on 21/Mar/17
Peak: 5'11.25" (181 cm)
Today 5'10" (178)
I think it is real listed!
Vibram
said on 4/Nov/16
32yo Bulloch = 5ft10
70yo Bulloch = 5ft9.25
Strong 5ft9
said on 6/Oct/16
So Rob, how tall do you think MediocreFilms is next with Jeremy Bulloch here?
Click Here
If we can determine how tall MediocreFilms is, then we can determine how tall Jacksfilms is
Click Here
at 1:04

Editor Rob
if Bulloch was down to 5ft 9.5 then around 6ft range for Mediocre.
truth
said on 31/May/16
Around 5'10", maybe 5'10"5 in his youth.
brit
said on 7/Apr/16
@nik doctors can measure wrong. last time i asked my doc to measure me he said i was 179cm and that was at like 4.30 in the afternoon after a day at work on my feet, when i measure myself at home im just a little over 179 when i wake and about 177 when i go to bed.
doctors measurements are not always accurate, they can sometimes be off by 3 inches.
Nik
said on 6/Jan/16
Rob, so were you measured at 5'8 when you went to the doctor for your physical before you were 21? Then that means that a lot of people who say they're 5'8 are really 5'6 and those who say they're 5'10 are really 5'8 lol. You seem like you'd be 5'10. Doctors measure right, people just add inches, lol. Btw we're prob the exact same height, because I'm measured at 5'8, 5'8.5,lol. People think I'm shorter sometimes, but I think that's because I have terrible posture, and used to be heavier, lol.

Editor Rob
I know age 14 I had reached 5ft 8 as I had measured that as I knew I'd gained a few inches through age 13. But rarely have I ever measured at a Dr's, only a few times.
Chase Witherspoon
said on 23/Nov/15
I've regularly seen references to 6ft as being 1.8m, so you if measured around 179cm, one might say 6ft, I believe it's a symptom of converting metric into imperial ... I don't say that's necessarily the case in Mr Bulloch's instance, but it's plausible...
120
said on 29/Mar/15
He looks like a weak 5ft 10
120
said on 28/Mar/15
Looks like a weak 5ft 10
MinuteMan
said on 13/Oct/14
I was watching an early Dr Who serial and in the final scene he's talking with William Hartnell and actually maybe is near Six Foot. William wear's a shoe and Jeremy is in what appears to be a plimsole type of trainer. Not only does he look between 3-4 inches taller, he is giving up half an inch in footwear comparative to William Russell beside Hartnell, both of whom are in shoes.
It's fascinating that I wouldn't guess Jeremy and William Russell to be that far apart in their prime, yet in his 60's Jeremy does look no more than 5 foot 10, but William Russell who is 20 years older still manages to look not much under 5 foot 11.

Editor Rob
I remember Jeremy in the one with Pertwee and the Sontaran but might rewatch this old one. I'd be surprised if he was 6ft and had lost 2 inches by mid 60's.
Matt 184.7-186.7cm
said on 9/Oct/13
Lol 6 feet tall.
Did he even look a full 5ft 10 in person? In the bottom pic he looks 5ft 9ish

Editor Rob
he looked nearer 5ft 10 than 9 I believe
Phantom
said on 26/Aug/13
5'9" MAX
avi
said on 15/Jul/13
5'9 and a bit. Not 5'9 1/2 let alone 5'10 flat.
LG69
said on 30/Apr/13
I'm 5'9 1/2", and he looks the same as me when i'm next to my sister-in-law's 5'8" even husband. At most he's 5'9 1/2"...peak 5'10"? He's in his 60's, so i would guess he hasn't lost much height.
Bard
said on 6/Apr/13
Probably 5'10.5 in his prime.
Trent
said on 18/Dec/12
He probably made that claim thinking of his height when he was younger though.
The Exorcist
said on 10/Oct/12
LOL. His six-feet claim is ridiculous! He looks 5'9.5 max.
hugo
said on 4/Jun/12
177cm daytime, nothing more.
Reality
said on 27/Jan/12
@ChiasmataX: He wouldn't have his eye level to the middle of Robs forehead if he had bad posture.Of course he doesn't look here 5'10 but if he would really stay straight,maybe he would look 5'10.
ChiasmataX
said on 13/Dec/11
Clearly looked 176-176.5cm at most here even if he had poor posture. A legit 178cm will have eye-level to the middle of your fore-head Rob.
jake, 1.82 m- 1.83 m
said on 30/Nov/11
No way is he a legit 5ft 10 here.
sean73
said on 15/Nov/11
He looks like the grinch!Your a mean one mr. B!
Rampage(-_-_-)Clover
said on 2/Nov/11
1.76m(5"9.25) and nothing more...
Has the arrogance to claim 6"0.
Near 5"11 in his prime but not quite.
lorne
said on 1/Oct/11
MAYBE 5ft9.5
6ft??? I doubt he has lost that much
Kane
said on 4/Sep/11
he looks 5'9.
Mathew
said on 5/Jul/11
In the photo he looks 5'9.25", but I can buy 5'10" current height. Sometimes people in their 60s walk around shorter than they measure.
Dmeyer
said on 17/Jun/11
In thé photo looks 5 ft 9 tops
avi
said on 16/May/11
5'9.25 tops. not 5'10
Editor Rob
said on 1/Apr/11

Jeremy said recently on a moviefone.co.uk site, "Yeah, I think Boba Fett has to be tall. I'm six-foot. He's tall and stocky and I suppose I fitted the bill, so that's a lot of luck for me"
E
said on 25/Dec/10
his old profiles always listed him at 6'1" that is not even close... no one would shrink that much
somebody new
said on 12/Dec/10
lol, could be as low as 5'9''. 5'10'' is pretty generous.
James
said on 30/Nov/10
176cm on the nose
James
said on 31/May/09
If he's 5'10 then rob looks 5'8.75 in comparison
Jordan
said on 23/Jan/09
He's got a solid inch on Rob, plus he is leaning a bit, maybe 5'9 to 5'9.25
rob89
said on 11/Jan/09
He doesn't seem to be any taller than 5'8.5-5'9 here,even considering that he's leaning very slightly. He's barely taller than Rob.
Vibram
said on 10/Jan/09
I played with this guy regulalry as a kid - the original 1983 Kenner Boba Fett Star Wars figurine that is. Didn't know he was born in Market Harborough - about 15 mins drive from me, lol.
I see 175, 176cm max (5ft9.5) here if Rob is 173cm. If normal height loss is 1cm from 50-55, then 2cm further loss from ages 55-65, then he would roughly be 2.5 / 3cm off his peak as he's 63 now. 5ft10.5 maximum peak?
Jordan
said on 9/Jan/09
Looks 1.5" above rob but hes leaning here. Maybe 5'9.5 Here. Maybe he was 5'11 in his youth. Its funny casue in Empire strikes back he only looked 5 inches shorter than Prowse who is supposedly around 6'6.
Ian
said on 8/Jan/09
I see shorter than 5ft10. I don't see 5ft10. I see 5ft9-5f9.5 here
Big T
said on 7/Jan/09
This guy looks shorter next to Rob than the guy who just got listed 5'9" next to Glenn
Bouncer
said on 7/Jan/09
Definitely looks 5'9 here. I'd say peak height was 5'10 max and now no more than 5'9.
Anonymous
said on 7/Jan/09
6 foot is BULLOCHS! Looks 5-9 there.
Big Show
said on 7/Jan/09
5'11 is what he looked to me in Robin of Sherwood. He was a little shorter than both Jason Connery and Michael Praed IIRC.
csk
said on 8/Jul/08
I don't think that was Jeremy playing Fett in that scene. He was out for a day and someone filled in. I think it may have been that day.
hb45
said on 19/Dec/06
If Jeremy Bulloch said he's 6' feet tall, I want to believe that's the truth. However, in the Empire Strikes Back, he appeared shorter than Billy Dee Williams (Lando) who is about 5'11". But OK, Billy had high heeled boots, and maybe it's a good explication...

Editor Rob
oh, I can say now, standing talking to him he's about 5ft 10
Glenn
said on 11/Jun/06
Wow.I feel dumb.didnt anybody else besides me think that Boba was 5-8? he looked short to me.anybody have a height on the character? I remember Luke at 5-9.Hamill is 5-7.
leoboy18
said on 10/Jun/06
hi there i was at a star wars convention last xmas in cardiff"s marriot hotel he singed a autograh for me very nice and polite guy i would say he is about six feet