Billy Dee Williams Height
5ft 10 ¼ (178.4 cm)
Peak height was 5ft 11 (180.3 cm)
American actor best known for his role as Lando Calrissian in Star Wars: The Empire Strikes Back and Return of The Jedi. He also appeared in Batman and Nighthawks. This photo (by Giles) was from a Collectormania event in 2013.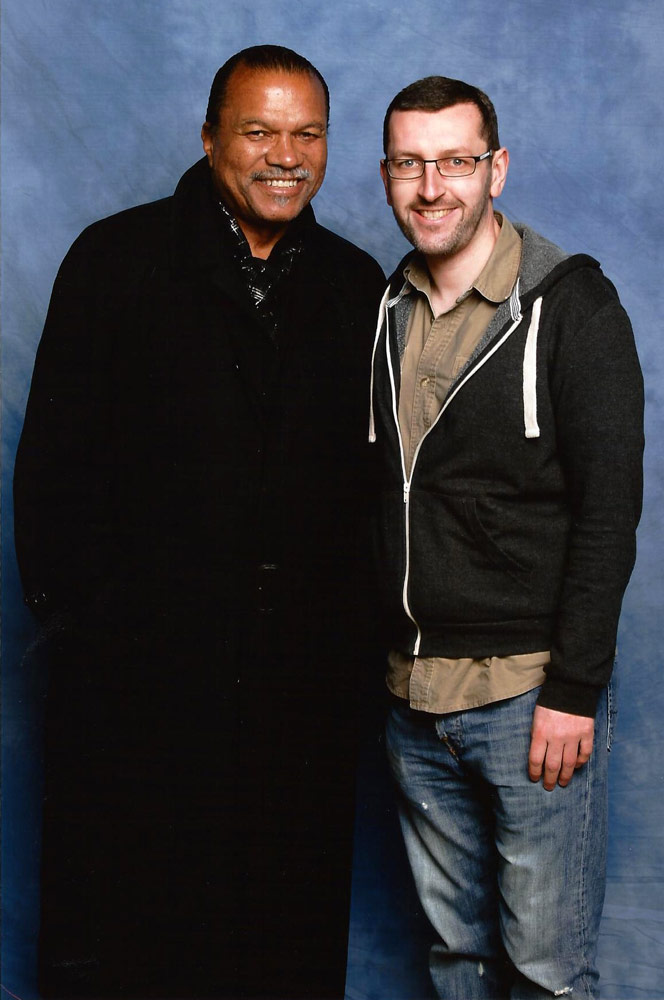 5ft 8 Rob and Billy Dee
You May Be Interested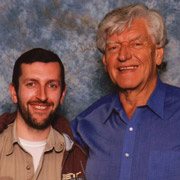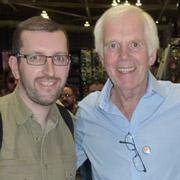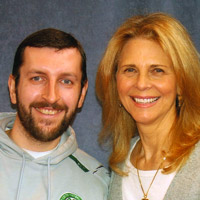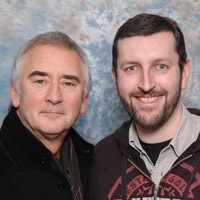 Add a Comment
99 comments
Average Guess (43 Votes)
Peak: 5ft 11.04in (180.4cm)
Current: 5ft 10.23in (178.4cm)
Stinky 186 cm
said on 29/Aug/21
5' 11 1/4" peak 5' 10" now
berta
said on 4/Mar/21
yea in star wars it looked like this guy 180-181 AND ford 183,5-184
Rampage(-_-_-)Clover
said on 2/Jan/21
Harrison definitely had more than an inch on Billy Dee. But I still think his original 6ft0¾ listing was closer while this guy you could maybe give 5ft11¼
Canson
said on 2/Jan/21
This is an example of perspective and how it plays when Rob is next to a celeb in a pic. Billy Dee looks shorter next to Rob than Mike Tyson yet Tyson really does look just 5'10 in person
Scoobydoo
said on 1/Jan/21
I agree , 178 today but 180/181 young
I think he was a little shorter than Harrison Ford in star wars movies..
Ford 183/ 184
Dee Williams 180/181
berta
said on 13/Jul/20
he have lost extremelly small amount of height for a 83 year old guy
Sandy A Cowell
said on 6/Apr/20
🎈🎂🎁🎊 Happy Birthday Billy! 🎊🎁🎂🎈
A Very Happy Birthday 🥳 to Billy Dee Williams who is turning - and I can hardly bring myself to say this! - 83 years old today. Hasn't he aged well?
Peak height 5ft11; Today's height 5ft10.25. 😁👍🌞
🎈🎂🎁🎊🎈🎂🎁🎊🎈🎂🎁🎊🎈🎂🎁🎊
Nearly 180cm guy
said on 13/Feb/20
Billy really could sometimes look more in the 5'11.5" range. Rob, in 1974 he could pulled of it next to Linda Blair, here's the video (see from 25:37):
Click Here
Linda was 15 years old at the time, so she could be close to her full height. Interesting is that photo from 1980:
Click Here
Hamill, Ford and Carrie stand closer to the camera than Billy but he still looks over 5'11" next to Peter Mayhew, David Prowse and Frank Oz, besides Hamill has thicker shoes here. However, if you look at two other photographs Billy again looked over 5'11" next to Ford, Hamill, Mayhew and Prowse:
Click Here
Click Here
Rob, maybe at least 181 cm in his prime would be closer than flat 5'11"?
VitoCheng
said on 8/Feb/20
Current:179cm
Peak:181cm
Nik Ashton
said on 29/Sep/19
He can pull it off!
berta
said on 6/Jul/19
i think close to 181 cm peak and today down to 178,5 range. thats pretty good for his age isnt it?
179cm guy
said on 5/Jul/19
Rob, was Billy down to his current height in your photo with him? He looks 5'10.5-10.75 there.

Editor Rob
He was between 5ft 10-10.5 range back then I felt.
Vibram
said on 9/May/19
He looks 177.5cm or a weak 5ft10 next to Rob. Peak was 180 or 181cm / 5ft11.2, rounded up to 6ft by Hollywood. Its not unusual for guys well over 6ft to have lost 2 or 3...sometimes 3.5 to 4 inches by age 80 (for example Eastwood). I mean Lundgren was 6ft4.25 peak and is now 6ft2 and he's not yet 65. Eastwood was legit 6ft3.5 when young but shrunk to a weak 6ft by his late 70's. Actors under 6ft tend to only lose 1 or 1.5 inches by 80. But 80-88 thats when height loss gets worse, like literally if you lose only 1 inch up to 80 then you can expect to lose another 1 inch in 5 to 8 years past 80.
Nik
said on 27/Mar/19
I sure can buy the average vote!
Nik
said on 27/Feb/19
His current height is very believable!
179cm guy
said on 25/Feb/19
Rob, would you give the edge for a current height to Billy or Ian McKellen? As for his peak height, I think that he could have measured anywhere within the 5'11 range (179-181cm).

Editor Rob
I don't think Billy was near 6ft, but 5ft 11 to 11.5 might be an arguable range. 5-6 years ago he was still in 5ft 10 range, though I think in last 2 years he is walking a bit more gingerly. Given his age, that's no surprise.

Who was taller, Ian or Billy? It's a hard one.
Gracian
said on 13/May/18
Rob, peak height 5'11.25" is possible for him?

Editor Rob
There's a chance of it.
haxxx
said on 15/Apr/18
The most legit 5'8 guy next to the most legit 5'10 guy. Listing seems very correct
Danimal
said on 22/Mar/18
Rob he's 80 years old and very likely he's lost 2" which is the average height loss for an 80 year old male.
Danimal
said on 22/Mar/18
Rob he's 80 years old and very likely he's lost 2" which is the average height loss for an 80 year old male.

Editor Rob
Some lose only an inch by then, I wouldn't have said Billy falls into the category of losing 2 inches although he may well do within a few years.
Sid
said on 16/Mar/18
I think we have to bear in mind the guy is 80 years old. My dad is 76 and was 6'2 but now looks 6ft - 5'11. People loose height at different rates there is not a standard rate for us all. For example Ford was clearly 1 inch taller than billy Dee in the films and any pictures you find online from the 80s. Look at them recently together ( their ages 70s / 80s ) billy Dee looks taller now.
Spencer
said on 7/Jan/18
Looked about 1.5" inches shorter than Ford in Empire . 5'11" is a good estimate peak
Jordan87
said on 11/Dec/17
I See nowadays Billy D Is in a wheelchair. Shame, the guy had a very athletic build in his heyday. Shame, we all get old.
Jtm
said on 9/Dec/17
Syl 5'10? He's lucky if he was ever 5'8.
Williams was barely taller than James caan in Brian's song. Maybe he was still his peak height in the picture with rob! He looks like he's in great shape for his age. Hard to tell but 5'11 peak is more believable than crowe, Pitt, and clooney.
Richardspain
said on 7/Oct/17
Cathy and Rising;
In nighthawks movie our friend stallone had similar lifts than billy. Believe me!
If Billy was 180 cm is impossible stallone was only 175 cm if they looked very similar. So Stallone was taller than the 5'9 feet mark. He was 5'10
See the movie again please! And tell me later
Rising - 174 cm
said on 5/Sep/17
Billy was a flat 5'11" and Stallone probably a weak 5'9" and there are scenes that do reflect a height difference probably not far from the reality so in the other scenes they looked close in height, I'd imagine Stallone may have had an advantageous angle or ground. The actual heel on Sly's boots was not particularly big for those days:
Click Here
And if memory serves correct, Billy had heeled boots as well, so any footwear advantage would have to come more from a possible internal lift. I'd give Ford just over 6' as he was often described, so 6'0.25". I'm not quite sure about Hamill, though he could seem a pretty believable 5'7" at times, even until relatively recently.
So in cm, imo
Billy: 180-180.5 cm
Stallone: 174.5-175 cm
Ford: 183.5 cm
Hamill: I guess 170 cm (although he did refer to a shorter George Lucas as his size so it depends on how literal he was being)
Cathy
said on 23/Aug/17
Stallone had major lifts in Nighthawks next to Billy Dee though.
Richardspain
said on 13/Jul/17
Harrison 183cm boots 185
Billy 179 cm boots 181
David Prowse 195 cm boots 197cm
Mark Hamill 170cm boots 172cm
End of the mistery.
RisingForce
said on 5/Jun/17
168 at a more likely 5'11" seems pretty plausible, though seeing Billy in 1975. It can be hard to estimate weight(and height) with those 70s clothes at times. They could make some seem taller and thinner.
RisingForce
said on 2/Jun/17
A profile on Billy Dee in The Pittsburgh Courier on December 27th, 1975 mentioned height and weight:
"Between acting jobs and while resting on sets, the 168 lbs., six feet tall Billy Dee enjoys painting, sketching or writing."
Makes sense since almost any 5'11" actor will be listed or described as 6 feet in Hollywood. Anyone remember how he looked with Carl Weathers in Dangerous Passion?

Editor Rob
168 pounds at 6ft is quite slim, I have never seen Dangerous Passion though.
Thomas Veil
said on 22/Apr/17
5'9 5'10 peak. Look at him next to Stallone in Nighthawks
RichardSpain
said on 3/Apr/17
In my opinion;
peak: 182cm.
Today 178 cm /179cm is possible.
Adijos
said on 21/Mar/17
Peak: 5'11.25" in 181 cm
Now: 5'10.5" in 179 cm
It's good listed!
josh jeffords
said on 24/Feb/17
Yeah I buy that always liked him good actor great voice and presence.
He was a bit over Sly back in the 80s and a good bit under Rutger.
Apparently he has claimed 6 foot so maybe he was a strong 5 11 to a weak 6 ft.
Though in many scenes next to Ford in SWars I didnt see them close enough to be sure, he did seem shorter but not much.
Jordan87
said on 5/Dec/16
5'9.5 to 5'9.75 Today, but at his age in 2013 (75) the average fella losses around 1"-1.25" so this man could have very well been 5'11" in his youth.
Anonymous_1
said on 4/Dec/16
182 peak
176 today
Gonzalo
said on 14/Dec/15
I was watching The empire strikes back yesterday with my family and he didn´t look 5 cms shorter tan Harrison Ford, more around 3 cms. So Williams was taller than 1´80 or Ford wasn´t 1´85 (that´s my bet).
Rampage(-_-_-)Clover
said on 29/Oct/15
Maybe a strong 5ft11 at peak.
Was never convinced he was 6ft
Emil 182 cm
said on 19/May/15
Holy cow he's in great condition for his age.

Editor Rob
luckily he actually stood here. 3 years before this he sat on a chair and then 1 year after it he sat on a chair...
Rampage(-_-_-)Clover
said on 26/Mar/15
Shorter than I thought, though.
Markus from Italy
said on 13/Mar/15
Click Here
Don't know if I did it right but if I did, I'm the shorter one in the pic and the other's my brother...

Editor Rob
if you generally find your eyes are looking at the end of your brother's nose, then you would be close to 2 inches smaller than him.
Markus from Italy
said on 13/Mar/15
Rob you saved my life: this is exactely the height gap between me and my brother, and he's 178 cm. So spot on! I think I found the solution to this terrible clue that pulled me down into depression... According to this picture and giving as true my brother's claim I could stand at 173/174 cm.
Modeus
said on 9/Nov/14
If he's slouching more than Rob maybe he's 179 cm?

Editor Rob
I think he looked the same as he appears in the photo, around 5ft 10.
Rampage(-_-_-)Clover
said on 14/Oct/14
2cm at 77 is very very good..
Dmeyer
said on 27/Aug/14
At near 80 alot people drop 4-5cm
Dmeyer
said on 27/Aug/14
2cm loss at 76 he hasnt lost much
mike
said on 18/Aug/14
Peak height was 5ft 11in (181 cm)
Connor 183cm
said on 4/Aug/14
Rob do you think Billy will return as Lando Calrissian in Star Wars episode 7?

Editor Rob
I would be surprised if he did, but a few of this old cast returning...so you never know.
Lillo thomas
said on 18/Mar/14
Yep 2 inches difference with rob . 2 inches is a notable difference but isn't a big difference.
Mr. R
said on 11/Feb/14
@ Sam Hahahaha
richkid123
said on 9/Feb/14
He looks really tall on General Hospital.
Alex 6ft 0
said on 7/Feb/14
5'10-5'10.25 looks right. 2 inch difference here
Sam
said on 3/Feb/14
Looks like Rob and Mr. R agree that Billy Dee looked 5'10", he's one guy who seems taller on screen.
avi
said on 2/Feb/14
seems right
Mr. R
said on 2/Feb/14
Billy Dee is 5-10. We were at a show together.
Byron T.
said on 1/Feb/14
Awesome photo, Rob! When I had met Billy Dee Williams at a comic book convention a few years ago, he looked like a weak 5'11.'' He doesn't appear to have lost much height with age.
jtm
said on 1/Feb/14
maybe he was 5'11.
berta
said on 1/Feb/14
looks to be 178-179 he must have been 180 ore slightly above at peak. good listing
Lorne
said on 31/Jan/14
Hell yeah, you got Billy Dee Williams! And he finnaly has a believable peak of 180cm! Yeah, I don't know where 178cm came from, but I can believe he peaked near 5'11, he certainly looked it with 184.5-185cm Harrison Ford. And Billy still looks stylish.
Connor 184.5-185cm
said on 31/Jan/14
He looks good for a 75 year old man, looks 5ft 10 on the nose with rob in the pic because he's slouching a bit, i might see 5ft 10.5 for Billy if he stood straight. Rob could it be possible Billy might be 179cm?
Lorne
said on 22/Apr/13
179cm peak; was within 2 inches of peak 6ft0.75in Ford, even recently looked 5'10 range in his 60's...
leonari
said on 11/Jan/13
This seems low for his peak. The man is 75. Today that may be his height but in his prime 5'11 was probably his height.
DarkestKnight
said on 4/Jan/13
He's a few inches taller than both Mandy Moore and Ewan McGregor. 5'10'' is too low for Billy. He needs an upgrade to 5'11.''
HellBoundPower
said on 9/Feb/12
I would give Billy 5'10.5" nowadays. Looked over in Star Wars, close to Ford's 6'1" peak. Footwear might have played a part in that, but I don't think he could have been shorter than 5'11" peak.
Jimbo
said on 8/Feb/12
Billy Dee looked at least 177cm 5'9.75 at his peak and no more than 178cm 5'10.
jake, 1.82 m- 1.83 m
said on 4/Jan/12
Peaked at around 179-180 cm. 177 cm today.
Byron T.
said on 23/Oct/11
I met Billy Dee Williams at Mid-Ohio Comic Con and he was at least two inches taller than me (I'm only a weak 5'9''). He was 5'11'' tops.
Click Here
jake, 1.82 m
said on 27/Sep/11
Maybe 5ft11 peak and 5ft9.75 now Rob?
dmeyer
said on 23/Sep/11
rob in recent pics he looks barely smaller than aleast 5 ft 11.25 ford and looks a bit taller than 5 ft 9.25-5 mcgregor how do you explain he looked 5 ft 9 while he looks about 5 ft 10.5-75 in recent pics

Editor Rob
he did look somewhere near 5ft 9 range, although there's always a chance someone can stand taller
Sam
said on 9/Jun/11
Where did you get this height from, Rob? 5'10" peak seems improbably low when you see him in Star Wars.

Editor Rob
2 years ago he looked 5ft 9 range to me, how much height has he lost, maybe he was nearer 5ft 11 though, it's possible.
Spence
said on 3/Feb/11
He definitely looks 5'11 in Empire Strikes Back..In ESB when he meets Han he only looks an inch or a little more shorter than Ford who was about 184 at peak
Mike
said on 30/Jan/11
Looked about 2" taller then Stallone in "Nighthawks". Closer to 5'11" seems more possible for peak.
5'8
said on 29/Jan/11
He could have been 5'11 in SW, if harrison was 6'.
jtm
said on 22/Dec/10
5'10 maybe 5'9 nowadays. i think ford was 184 at his prime.
me
said on 21/Dec/10
Billy Dee Williams is the same height as Harrison Ford.
Click Here
Markus
said on 15/Dec/10
Billy Dee Williams has played in the movie scenes of the game C&C Tiberium Wars. He looks at least 2 inches taller than Michael Ironside, who's 5'9.5".
He also appeared at least Harrison Fords height in the Star Wars movies, in my opinion even taller.
5'10 is way too low for this guy...I'd say close to 6'.
Big King
said on 1/May/09
Well I read on the Star Wars Databank that Lando Calrissian stood 5'10" too but he looked only at least an inch shorter than Harrison Ford. So I think that Williams could be 5'11".
RisingForce
said on 27/Dec/08
I agree with Mr. R, close to 5-11. The heels he wore in Star Wars, Nighthawks ect. helped him pass for taller which is why he was listed at six feet.
RisingForce
said on 4/Sep/08
Throughout the movie Billy was mostly the same height as Sly. Both are 5'10" and change.
Daniel
said on 9/Jul/08
I noticed the same as you, Height Tracker.
Anonymous
said on 23/May/08
5'10 seems about right...could look taller though.
Height Tracker
said on 16/Mar/08
If any of you guys watch Night Hawks, in that movie Stallone is shorter than Billy Dee in many scenes. If Williams is only 5'10" then there's something fishy going on with Sly :)
hb45
said on 2/Feb/07
Yes,that's true that Billy had big heels in "Empire", about 2 inches. But in the "Jedi", you'll see that he has the same kind of boots as Harrison ford and nevertheless, he's still almost as tall as Harrison. He looks 183cm. So, maybe he wore lifts in that film...
Ed
said on 1/Feb/07
Glenn is right 5ft9, maybe 5ft9.5 for Billy. When I met himin 2002 he was probably right about this height, maybe 5ft10.5 in shoes. Watch Empire and Jedi again and you'll see his heels, a good 2 inches. He was easily about 6ftplus in those considering he was probably about 5ft10-5ft10.5 in those days, compared to Ford and his 0.75 to 1 inch heels, who I'm guessing was 6ft1 plus in them.
Glenn
said on 31/Jan/07
I havent seen those films in 10 years.if I remember correctly,Billy had big heels.and had big heels when I met him.making me this was around 5-9.tops.
hb45
said on 29/Jan/07
I've seen many pictures of "the Empire strikes Back" and "Return of the Jedi" recently, and Billy looks almost as tall as 6'1" Harrison Ford (185cm). So, in these films, he really seems to be largely over 5'11, maybe 6' (183cm). On the other hand, many comments on this site, from people who say they have seen Billy himself, list billy under 5'11" (180cm), approximatively 5'10" (178cm). So I don't really understand... Has he shrunk that much these last years? Was he wearing lifts in the Star Wars films? Or is he really 183cm, and people who have seen him underestimate his real height? I have many questions... and no answers!
sleuth
said on 4/Dec/06
Remember when he actually appeared on "In Living Color" to spoof the Keenan Ivory Wayans impressions? He's Kim Wayans height and at the closing credits he showed that he can't dance.
Glenn
said on 3/Dec/06
When I saw Billy 15 years ago,he appeared 5-10 in heels.
Ed
said on 5/Sep/06
Come on Forensic those pics from Empire are really bad for judging height! Ford is so much closer to the camera with Williams way off in the corner and to the side. Watch Empire again and you'll see they are pretty damn close in height, but Bill Dee wears some serious Bespin pimp heels, with Ford in his old standbys, which if you look up online there's a motorcylce clothing outfitter(type in Jedi boots or something like that) which custom makes all movie wardrobe memorabilia down to the finest detail. Ford's Solo boots only had like a 1/2 inch heel at best, nothing compared to Williams which were easily 2 inches.
ForensicNYC
said on 7/Aug/06
Billy Dee Willams and James Caan are about equal in height...Caan #41, Williams #40...
Click Here
Pushing Harrison Ford down...Ooomph!...
Click Here
Harrison Ford is agood 6'1"...
Click Here
Click Here
Glenn
said on 28/Jun/06
I agree Ed.
Ed
said on 27/Jun/06
I met Billy Dee back in 02, and I don't believe I was specific when I said 5ft10.5 to 5ft11 in my sighting. That was one of my first ever comments on this site, and I wasn't aware they should be barefoot estimations. 5ft10.5 was meant to be with shoes, so 5ft9.5 barefoot would be accurate, nothing more. I'm 5ft11 1/4 barefoot, I was wearing Saucony running shoes with a good inch heel, putting me at 6ft1/4, and I was easily 2 inches taller than him. On another note, I saw some pics of Empire Strikes Back recently, and as Lando he wore some serious heeled boots, putting him close to Harrison Ford's height. Ford's boots under closer inspection are really more like 1/2 to 3/4 of an inch. You can actually order identical replicas online, with the official measurements listed. Billy Dee was probably 5ft10 plus back then, with 2 inch heeled boots, and Ford 6ft with 1/2 to 3/4 inch boots.
Glenn
said on 26/Jun/06
Seemed 5-9 to me.5-11 in heels.
Mr. R
said on 25/Jun/06
I hung out with Billy Dee a few weeks ago when I crashed the afterparty for Lawrence Fishburne's new play in LA. Billy Dee and I rode the elevator together, and he is pretty close to 5'11". Rob,my eyewitness account actually agrees with you. Is something wrong?

Editor Rob
the force must be strong with this estimation!
Ed
said on 22/Nov/05
5ft10 1/2 to 11 is totally accurate for my man Lando. I met him at a book signing about 3 years ago, and I am a little over 6ft maybe 6ft 1/4 with shoes on and I was easily 2 inches taller than him. Old age has set in and I am sure he has shrunk a bit. Anyways, he is just the nicest guy! Probably the coolest celeb I've met. Just totally laid back..
Mark
said on 16/Apr/05
max.176-178cm...
Mr. R
said on 15/Apr/05
For most of his heartthrob years in the mid 70's, he was listed at 6'2". Maybe it was the Colt 45 Malt Liquor that he hawked on tv which caused him to shrink!