Jesse L Martin's Height
6ft 1 (185.4 cm)
American Actor best known for playing Ed Green in Law & Order, Joe West in The Flash and Dr. Greg Butters in Ally McBeal.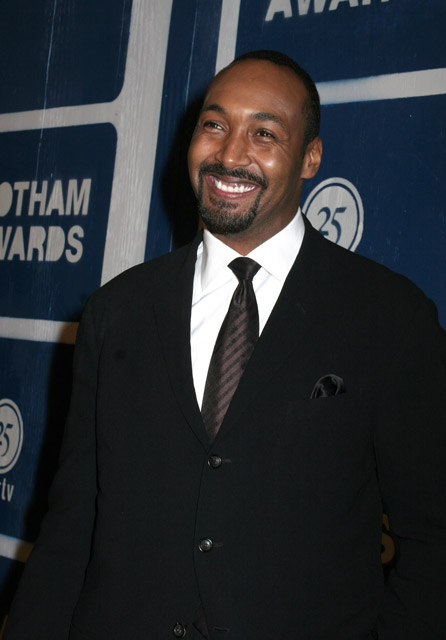 Photos by PR Photos
You May Be Interested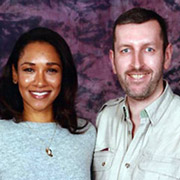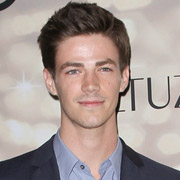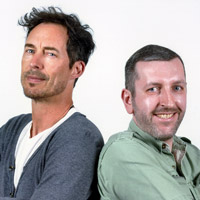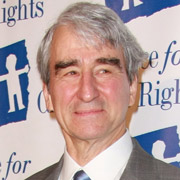 Add a Comment
20 comments
Average Guess (22 Votes)
6ft 0.73in (184.7cm)
Eusebiu - 6'1" (185 cm)
said on 30/Mar/21
He always appeared to be a tall guy on screen and judging based on The Flash series, he looks taller than all the 6'0" (183 cm) guys, such as Grant Gustin, Tom Cavanagh and John Wesley Shipp - and also, he seems to be around the same height as Stephen Amell (listed 185 cm).
The problem with celebs in the same height range, especially within a 1" (2,5 cm) difference, is that they can look very similar in height when standing next to each other, sometimes even identical depending on the posture, shoes and can easily trick you into guessing wrong.
To be honest, I find his 6'1" (185 cm) listing to be accurate but I wouldn't put him higher than that.
Ray
said on 6/Jun/17
If u ever meet this guy he'll get downgraded to 6'0.5 today
Christian-196.2cm (6ft5.25)
said on 27/Dec/16
"Jesse L Martin's Height is 6ft 0 7/8th in (185.1 cm)"
I agree with Ray, he looks no taller than Amell. They're both 6ft0.75-6ft1
Ray
said on 24/Oct/16
Yes under 6'1 rampage your known for over estimating everyone. Grant gustin has 1/2" less footwear then Jesse l Martin in pretty much every scene of flash (converse vs dress shoes) and grant maybe looks an inch shorter. He's not 6'0, he's 5'11.5 puts Jesse l Martin in 6'0.75 range. Him and Stephen amell looked identical in season 1 flash episode 8 titled "flash vs arrow"
Rampage(-_-_-)Clover
said on 21/Oct/16
No way under 6ft1.
Ray
said on 19/Oct/16
No way in the flash 185cm max or 6'0.75
Jazz
said on 10/Apr/16
Never looks over 184 cm when standing next to Grant.
Rampage(-_-_-)Clover
said on 13/Jan/16
Mackie Messer said on 8/Dec/15
Rampage, that is NOT Jesse L. Martin in that picture you linked to. It's Richard Brooks.
My bad, thank you. He did appear with some of those guys though. Not under 186cm
Mackie Messer
said on 8/Dec/15
Rampage, that is NOT Jesse L. Martin in that picture you linked to. It's Richard Brooks.
Rampage(-_-_-)Clover
said on 31/May/15
@Lorne???: I think he started here at 6ft2.
Lorne???
said on 29/May/15
6ft1.5 was closer. Identical to Jeremy Sisto, if not a tiny bit taller.
Taller than 185cm Dennis Farina() and, by later seasons, a good inch over Briscoe(Jerry Orbauch, who in fairness had terrible posture.
FTR, he was listed 6ft1 years ago, I then (at least helped) bring an upgrade to 6ft1.5, but a few years ago he went down to 186, after pictures of him and Vince D'onorfio were posted.
Rampage(-_-_-)Clover
said on 8/Apr/15
Click Here
Rob, could 187cm be closer still?
It's a strange photo but he looks around the same as Chris Noth and a little shorter than Paul Sorvino. You've got alleged 6ft3 Michael Moriarty a little behind aswell. There were other tall actors on the show he has scenes with (Jerry Orbach, Sam Waterston, Benjamin Bratt). Very hard cast to pin down
Hypado
said on 29/Mar/15
Jesse L Martin looks only 184 cm in the Tv Series The Flash next to legit 6ft Grant Gustin.
Josh
said on 24/Mar/15
Him and Grant Gustin are very close in height so this is a fair listing. He could be a fraction more though.
avi
said on 2/Jan/14
@Rob
He could be almost 6'2 very weak one. Why is he listed at 6'2 3/4?
Is that in 1.5 dress shoes?

Editor Rob
he never looks nearly 6ft 3 guy...that's like a Tom Welling type size!
footballed28
said on 8/Mar/07
definitely 6'2......he is always taller than other actors...
patrick
said on 16/Feb/07
NO! Look at the picture carefully: it's the typical case of the perspective effect; Glenn doesn't seem that clser but he definitely is; enough to make the difference; Measure their head, notably their width and you will see how huge appears the Glenn one! I remember a photo where Tom Skerritt looked taller than everybody ("alien" set) and where NOTHING seemed indicate that he was not on the same line than other actors; On the second shot, Sigourney Weaver looked in turn a "giant" !!! It is a question of quarter of inche in such a photo; That explains why so many actors seem at times, shorter or taller than we thought, in relation to Glenn; The "judge of peace" is only, ONLY, the Police chart, provided that people are shot barefoot.
Jesse L.Martin is probably clother to 6'2 than 6'1 anyway; He is tall;
footballed28
said on 15/Feb/07
I am about that height when I stand next to a 5'8 person and I am only 6'0 1/2
J.
said on 15/Feb/07
He looks 6'2" in the pic if you consider his neck is slightly lowered.
candyman
said on 14/Feb/07
he looks more like 6'0.5" in this picture.