Sam Waterston's Height
6ft 1 (185.4 cm)
American actor best known for playing Jack McCoy on TV series Law & Order. In film he is known for The Killing Fields, The Man in The Moon, Hannah and Her Sisters, Serial Mom and Crimes and Misdemeanors.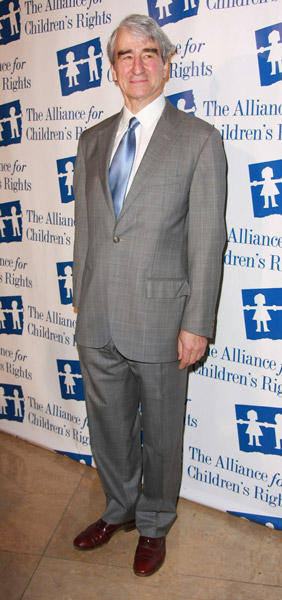 Photos by PR Photos
You May Be Interested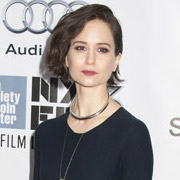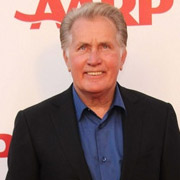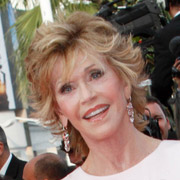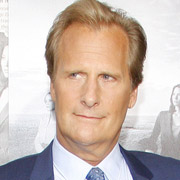 Add a Comment
27 comments
Average Guess (7 Votes)
6ft 0.5in (184.2cm)
Chris Junior Hernandez 1990
said on 24/Sep/19
@Rampage Michael Moriarty was never 192cm at most a solid 6'3 1/4. Sam probably a strong 6'1 no doubt for his peak and pretty sure he isn't over 6'0.75" now.
Tunman
said on 3/Mar/19
At peak he was probably a fair 6'1 but looked definitely closer to 6' in the last seasons of Law and Order which is not surprising since he was approaching 70 years old.
Rampage(-_-_-)Clover
said on 16/Jan/19
This guy is an example of what 6ft1 should look like. Pretty indistinguishable (less than 1in) from Chris Noth and Benjamin Bratt (both 187-188cm) and not dwarfed by Michael Moriarty (191-192cm)
I vote for a fraction over peak
Rising - 174 cm
said on 8/Feb/18
No doubt he was around 6'1" peak as he had an easy 3" on Robert Redford and he was probably still that height even well into his Law & Order days, but seeing him guesting on an episode of SVU, he now looked shorter than Philip Winchester, who isn't taller than Carl Weathers who may be 6'0.5"-6'0.75" these days himself. So as you'd expect for a 77, it looks like Sam may be closer to 6'0" or at most, 184 cm depending on posture.
Rampage(-_-_-)Clover
said on 29/Jan/18
186cm peak, today could be 184cm
Rampage(-_-_-)Clover
said on 23/Mar/17
186cm peak
MrTBlack
said on 1/Feb/17
Hey Rob in Great Gatsby he looked a smidge shorter than just under 6'1" listed Bruce Dern. I'm thinking he's probably more like 6'0.5".
Rampage(-_-_-)Clover
said on 13/Jan/16
There was a bunch of guys on Law & Order from 6ft1 up to 6ft3. This guy, Orbach, Bratt, Sorvino, Noth, Brookes, Martin, Moriarty and more
Darren510
said on 9/Apr/15
I've seen this guy walking around in NYC several times over the years. He is not quite 6'1 anymore. Probably 6'0-6'0.25 nowadays
Rampage(-_-_-)Clover
said on 6/Apr/15
I think Orbach still edged him though
Andrew M
said on 30/Nov/14
This man has really good posture, I suspect he's one of those actors who were trained in The Alexander Technique at acting school. I believe it's compulsory at RADA. Kevin Kline's a devotee, and Ruby Wax is a qualified teacher!
Sam also doesn't seem to have much of a gut, which is really good at his age! Reminds me of my old GP, who at 64 had no gut, big biceps, a big chest, a full head of hair, and good posture. Scunner! Years of holding up brass-wind instruments, I guess!
Rampage(-_-_-)Clover
said on 19/Dec/13
Strong 6ft1 guy and a brilliant actor. Loved him in Law & Order and who can forget Killing Fields.
Arch Stanton
said on 15/Nov/13
Looks about this in the Great Gatbsy.
Lorne$$$
said on 3/Aug/13
I agree, Jake. I've always thought he was a strong 6'1 guy.185.5-186cm peak, I lean towards 186cm.(He was taller than Orbach from the beginning, and was still 184cm range at age 70.
carnegie
said on 11/Dec/11
yeah 61 now 62 in his youth
5'8.76786
said on 7/Aug/11
I think he might have been 6'2 at peak, in L&U he is 2" taller than 5'10 Angie Harmon in heels. Which makes him still a strong 6'1 guy nowadays.
Phil
said on 25/Dec/08
Sam Waterston is 6' 1" and about 170lbs.
Ange
said on 13/Oct/08
I realize this is probably a legit height for Mr. Waterston, but his wiry stature makes him seem taller. Also doesn't he slouch a bit?
I love this site, btw! Fantastic.
[Editor Rob: I'm glad you appreciate it!]
Patrick
said on 21/Aug/08
This man is a fantastic actor one of those I call "natural born actors".
He definitely looks 6'1 and nothing less.
That, incidentally, is the best show for being, by far, the most intelligent. It takes audience for adult clever people and compels us to think and reflect about society, laws, philosophy and so many other deep domains. I regret him not to be "the" ADA any longer as he used to be for almost 20 years!
glenn
said on 5/Jun/08
ah,law and order.then its very possible i have him.even though i have hardly anyone from those shows.but i must have a couple.
Derek
said on 5/Jun/08
He plays Jack McCoy in Law and Order. Looks 6'1" if Fred Thompson is 6'5".
glenn
said on 5/Jun/08
who is this guy rob? i think i met him.
[Editor Rob: Killing Fields and Law and order is I guess what he's best known in.]
Anonymous
said on 13/May/08
David Melton, that's not normal....where are you from? Finland?
david Melton
said on 26/Mar/08
You would have guessed he was closer to average? I'm 6'2" and consider 6'1"-6'4" average. 5'10" sounds short to me.
antron
said on 4/Oct/06
Love Sam Waterson. Though way back when I would have guessed more average because of his smallish head (not a lot of full body shots of him on L&O). Search for his robot insurance commercial from the 90's on SNL, brilliant.
sam
said on 24/Sep/06
6'1 for sure. Good fellow.
CelebHeights Editor
said on 11/Feb/06
1995 A&E:
"settles his six-foot-one frame"