Jim Caviezel's Height
6ft 1 ¼ (186.1 cm)
American actor best known for roles in films Passion of Christ, Escape Plan, Outlander and tv show Persons Of Interest. He mentioned his height in 1999:
"On a good day I'm maybe 6 feet, 2 inches; on a bad day maybe 6ft 1 1/2"
.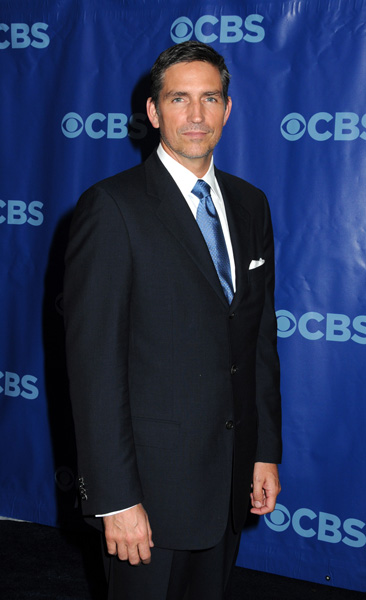 Photos by PR Photos
You May Be Interested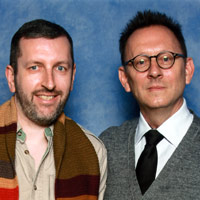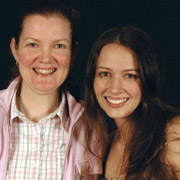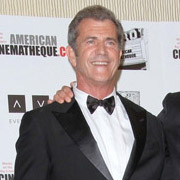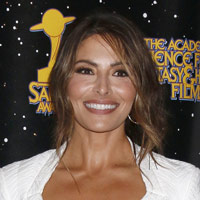 Add a Comment
142 comments
Average Guess (48 Votes)
6ft 1.84in (187.6cm)
Selena Khoury
said on 17/Jan/20
I'm watching Person of Interest season 4 episode 13 am I'm paused at 5 minutes 11 seconds. In this scene, Jim Caviezel and Amy Acker are standing side-by-side. Jim Caviezel's height is listed as 6'2" Amy acker's height is listed at 5'8". In this scene Amy is wearing boots with 2 inch heels putting her at roughly 5'9 1/2". Caviezel, standing next to her is clearly 6" taller. I can't help but think that he's at least 6'2" closer to 6'3".
Canson
said on 3/Dec/19
So Willes189, you accuse me of downgrading again on Conan's page for guessing 191-192 instead of 193 yet you're upgrading yet another celeb (above what Rob lists him). If that's your definition (below or above what Rob lists a celeb), I could call you an upgrader being you also upgraded Kobe to 6'5.5 from 6'4.75 when that's what his wife measured him; Liam 6'4 to 6'4.5 Barkley from a measured 6'4 5/8 to 6'5.5 Stern And many more in the long list you have here on the site. And we all know that average guess is typically a bit higher than Rob lists a celeb on this site. Your reasoning is no good here because you don't compare him to anything nor did you give any pics other. No evidence here to support it whatsoever
Willes189
said on 2/Dec/19
Rob. Have you taken a look at Jim recently? I really feel like he would be better of at 187cm, as do most voters.

Editor Rob
6ft 1.5 isn't exactly impossible.
Miss Sandy Cowell
said on 26/Sep/19
🎉🎁🎂🕯️ Happy Birthday Jim! 🕯️🎂🎁🎉
Wishing the exceptional actor Jim Caviezel a Very Happy 51st Birthday.
His portrayal of Jesus in Mel Gibson's 'The Passion of the Christ' was so moving, it even moved my ex-Army boyfriend enormously. My brother hates it when I watch it because I cry so much, but Jesus went through all that FOR US, and I don't exactly see it as wasted tears. There are references in the Bible that Jesus knew his fate when he was as young as 12. Jim played Christ so well, and I loved the flashback touches wherein he plays and jokes around with his Mother, showing a really human side to him. We didn't see that with Robert Powell, who was also excellent in Franco Zeffirelli's 'Jesus of Nazareth', which was very true to the Bible. I first saw that with my Mum when I was 16, and we were both in floods of tears.
It is reputed that Jesus was around 5ft tall, but that was over 2,000 years ago. I don't think he'll have been so small that his presence would have been drowned out by other people, so I reckon God will have seen to it that he stood out somewhat so that people could see him as he preached. Those days, people were quite tiny, but the fact that Jim is so tall never entered my mind the many times I have seen it because my mind is elsewhere.
I hope Jim has a truly wonderful Birthday. XXX 😁🕯️🕍
He gets 6ft1.75.
🎉🎁🎂🕯️🎉🎁🎂🕯️🎉🎁🎂🕯️🎉🎁🎂🕯️
Importer
said on 20/Aug/19
6'1 1/2-3/4"
Peak : He's gotta be closer to 6'2" than 6'1". In Persons of interest he was always described as a 6'2" and at some point I recall 6'3". They always referred him as a "tall guy in a suit".
Miiiiiiighty_-
said on 20/Aug/19
People thinking this guy is "only" 185 need to lay off the booze.
He is taller or even towers most of the casts of his films, and gives a tallish impression which a 6'1 guy just wouldn't.
I'll take his word, 6'1.5" to 6'2 depending on the time of the day so in "Celeb Heights " height I'll go with 6'1.5"
ps : LOL @Houss's pic with Arnie ... If this guy is 6'1.25 what does that make Arnie ( who is wearing cowboy boots btw ) ??? Not even 5'10 ?
Junior Hernandez 1990
said on 4/Jun/19
6'2.5" Alexander Ludwig had a strong 1.25" on Jim. 6'1 1/4 is accurate. I'm thinking he could have lost a fraction in his mid 40s looking around 6'1.5" in High Crimes, Highwaymen, Long Weekend, Transit, Unknown and Frequency all filmed before 2014 which is little chances he could be ever holding a good 6'1.5".
Jammes
said on 6/Apr/19
He was Cyclops in the 2000 X Men movie but droped out,honestly hes closer in height to Comic book Cyclops than James Marsden who was shorter than Famke. IDK If I could see Jim as Cykes but it would have been cool if he was Cable instead of Brolin in Deadpool 2
Michael Christman
said on 25/Feb/19
He looked 6'2" in the Passion of the Christ, tall dude.
Rampage(-_-_-)Clover
said on 30/Dec/18
Rob, who do you think at peak is tallest out of Jim Caviezel, Pierce Brosnan and Gerard Butler?
berta
said on 7/Dec/18
i think he is one of the guys that needs a 6 foot 1 2/5 listing. He never looks shorter than a legit 186. If i would list him at a height, then it would be 6 foot 1 1/5 weak 187 guy
TheBat
said on 5/Nov/18
He can easily pull off as being 6'2" a couple of years ago, either 6'1.25" to 6'1.5" would be his current height.
Rampage(-_-_-)Clover
said on 24/Jul/18
Personally I don't think the average guess is really that inaccurate. He has pulled off 6ft2 in the past. The 6ft1½ is more than fair. Maybe he did get 6ft2 at an earlier time in the day.
It'd be interesting to see him and Matthew Fox together. Both give similar vibes
josh b
said on 22/Jul/18
Being an avid POI fan watching Jim throughout the series I feel he's a wake up at 6'1.75 and drops to this height by bed time. He simply struggles to look any taller than this with Michael Emerson, who Rob has a photo with so his height is very well established, and looks very similar to Boris McGiver listed as 6'1.5 There's certainly been a few guests on there that make Jim look small but on the whole he's tall enough to be described as such, his suits help as well.
Rampage(-_-_-)Clover
said on 27/Jun/18
Berta I think he'd clear 188cm first thing and maybe brush 189cm
berta
said on 15/Jun/18
i believe his claim of 188 out of bed and 186,5 before bed
KT
said on 9/Apr/18
Jim Caviezel's height claim is accurate. He's an honest man with a superb talent and especially with immense dignity as well as personal integrity.
Rampage(-_-_-)Clover
said on 26/Mar/18
berta, I certainly think Pullman was a 186cm guy back in the day (he could look both 6ft1 and 6ft1½)
berta
said on 21/Mar/18
rob check out photos of jim, bill pullman and flanagan. they are in a movie together. i think your listings is fine.it looks like jim is little taller than pullman and pullman is little taller than flanagan. flanagan also have thicker shoes on. the current listing of those 3 guys looks right to me. the only question is if bill pullman was 186 guy 10 years ago, he is after all 64 years old and still looks about 185. But at the same time relly dont look like he have lost anything more than a small fraction.
berta
said on 14/Dec/17
i think the average guess is a good clue that this guy could be a little wrong listed. when its starting to get closer to 1 inch then i think its time for 1/4 upgrade. he is aomwhere in the 186,5-187 area
Junior
said on 13/Nov/17
Good listing. He have loss 1/4 and 6'1.5" peak.
berta
said on 25/Oct/17
average guess is clearly to tall 187 cm ore couple mm under seems fine for him but not 188. weak 187 guy is what he looks
Andrea
said on 22/Oct/17
Exactly, he does look right around 6'1 with 173-4 range Michael in POI. He's just a genuine and honest (he claimed 6'1 as well) 6'1, with a possibility of being a fraction over (as listed)... If anything, he can look barely 6'1 with Ludwig, Jordan and Federer and 6'1 flat would probably more appropriate next to those guys but I certainly wouldn't go under. If measured in the morning (within 2 hours of wakening), he may well be around that 6'1.5 figure!
Rampage(-_-_-)Clover
said on 20/Oct/17
Rob, why can't you take him at his word?
Editor Rob: with someone like Michael in POI, I'm not sure he looked a solid 187 type guy.
Willes188
said on 29/Sep/17
Both 6'1.5 and 6'1.75 is fine tbh
Rampage(-_-_-)Clover
said on 16/Sep/17
6ft1½ is definitely more reasonable for him and maybe did get measured 6ft2 mid-morning
Willes188
said on 3/Sep/17
He is a modest and honest guy, i think he was telling the truth with 6'2 as his highest and 6'1.5 as his lowest
Michael
said on 3/Aug/17
Uhmm, Jim seems to be under-measured with 1.86m. He looks at least 1.87m! 187.5cm to 188cm seems about right.
@6'1.5
said on 30/Jun/17
Perfect 6'1.5" man!
Average height and slim
said on 18/May/17
185 cm, same height as Vinnie Jones in escape plan.
Rampage(-_-_-)Clover
said on 15/May/17
He looks 6ft3 w/h Arnold!
Houss
said on 14/May/17
I think he's 188cm , look at ths pic with Arnold
Click Here
Rampage(-_-_-)Clover
said on 13/May/17
Could look 187-188cm at times
berta
said on 11/May/17
the average guess seems a little high bit i still believe he is littel taller than the listing closer to 187 but not a strong 187 guy
Christian-196.5cm (6ft5 3/8)
said on 28/Apr/17
Solid 186 as listed.
Rampage(-_-_-)Clover
said on 27/Apr/17
Rob, which of these would you go for?
A) 191cm/189cm
B) 190.5cm/188.5cm
C) 190cm/188cm
D) 189.5cm/187.5cm
E) 189cm/187cm
F) 188.5cm/186.5cm
G) 188cm/186cm
H) 187.5cm/185.5cm
I) 187cm/185cm
I really think he's looked over a very wide range of heights throughout his career…I still find 6ft1 flat too low.
Editor Rob: I'd say at times I think G, but other times it's not impossible E
Sandy Cowell
said on 26/Apr/17
@ dracula - Very well said!
dracula
said on 26/Apr/17
great actor, his portrayal of the Christ is simply phenomenal
it's a shame hollywood put him aside after the movie, hope his career can take off once again
Willes188
said on 22/Mar/17
Rob, this is a solid 187cm guy, i'm 100% sure
berta
said on 16/Mar/17
this guy was 1/4 taller than arnold at peak not 1/4 under.
berta
said on 21/Feb/17
it look slike he have very loose posture these days in every photo. but 187 is fine for him. alexander ludvig is probaly 190 and stod with good posture where he won 1,5 cm more. a barely 187 guy is what he is. and just over 188 in the morning
Rampage(-_-_-)Clover
said on 19/Feb/17
IMHO, 187cm is the better listing for him and may even have once gotten 188cm in the morning...so he's claimed both
berta
said on 6/Feb/17
he really looks 187 most of the time. alexander ludvig have great posture and is clearly 189 thats why he looked taller
Wiles189
said on 30/Jan/17
Solid 6'2 guy, he is tall!
Sandy Cowell
said on 25/Jan/17
Jim was outstanding in 'The Passion of the Christ'. He really portrayed the agony that Jesus underwent to the best of his ability. I have even heard
people of non-Christian faiths and athiests say the same. My brother hates me to watch it as I always cry.
It was first lent to me by a young girl down my road. I said to her "How can you stomach watching this? You're still a child!" She was only about 9 or 10 and I'd met her stroking a cat some 3 years previously!
Jim was also in a thriller called 'The Highwayman', which is an exciting, fast-paced road movie. It was in this production that I took in the fact that he is well over the 6ft mark. 'The Passion...' is so gruelling to watch that I didn't give the actor's height that much thought. I did notice his height, though, in a very welcome scene of light relief when Jesus is fooling around with his mother. It was lovely that they showed him with a sense of humour.
I am going along with 6ft1.5; that is taking into account the film's about 20 years old now (I think!) and Jim could have lost a bit from the 6ft2 he says he is 'on a good day!'
Rampage(-_-_-)Clover
said on 25/Jan/17
I'm sticking to 186-187cm zone for this guy. 185cm just looks too low
berta
said on 23/Jan/17
good update. 185 was to short for him. to me he looks 187 buy could be 186
Rampage(-_-_-)Clover
said on 20/Jan/17
Cazeviel would definitely edge Stephen out
Borats Chicken
said on 17/Jan/17
rob, what changed your mind on Jim being 6'1.25?
Editor Rob: he was on it for a good while, and I think he can pull it off.
Andrea
said on 11/Dec/16
I do agree with Rampage about the fact that Jim does give a taller impression than Stephen for sure (his slim figure, good posture and proportions can certainly make him look pretty tall) but I doubt there would be that much difference between them! Maybe half an inch...
Andrea
said on 10/Dec/16
That Alexander Ludwig guy seems quite consistent with his 6'2 claim on Twitter and he does look over an inch taller than Jim in photos! Maybe he's another Lance Reddick/Jack Coleman guy who says 6'2 and he's half an inch taller than that but, even if he was 6'2.5 range, that would still make Jim around 6'1! So a fraction over 6'1 isn't impossible for sure but I don't think he'd be that much over this mark... 6'1 1/8 is my guess :P
Btw, the producer/creator of POI, Jonathan Nolan, does look "comfortably" taller than him in photos! I thought you said he looked over 6'1 but maybe not quite 6'2...
Rampage(-_-_-)Clover
said on 10/Dec/16
This looks more reasonable. I find it hard to picture him and Amell being close in height. Proportionally Jim looks like he'd be near 2in taller!
Andrea
said on 9/Dec/16
Rob, I doubt he has lost anything (well apart from a couple of mms, that's not impossible)... He does look a pretty fit guy! And no, he is a guy with pretty good posture, at least in POI (maybe not as much as Stephen Amell but I certainly wouldn't say he "doesn't stand quite as tall lately")!
I've always said that 6'1.25 was arguable at times for Jim but the more I see of him the more he looks right around the 6'1 mark! A decent 6'1 is what I think he'd measure! Look at him with Alexander Ludwig, who himself claims 6'2... He can certainly look more than an inch taller than Jim! Or even with Roger Federer and Michael Jordan! They can make him look barely 6'1!!! Now, I wouldn't want to argue sub 6'1 for sure (in fact, if I had to choose between 6'1.25 or 6'0.75, I certainly would pick the first one) but the old listing seemed fair enough! A genuine 6'1 guy...
Btw, it seems he did claim 6'1 (flat) at some point: "In Washington Post talking about the Bobby Jones film he said 'I'm 6ft 1'"
Editor Rob: yeah he has claimed a few marks from 6ft 1 to basically almost 6ft 2.

I don't think a solid 6ft 1 is unreasonable for him though.
Rampage(-_-_-)Clover
said on 9/Dec/16
Rob, is a slight upgrade possible?
He really does look 186/187cm zone more often than 185/186cm. If he did indeed measure nearer 6ft2 earlier in the day then it's definitely more feasible. If he was just 6ft1 then the only time he could have measured almost 6ft2 is straight out of bed
Arch Stanton
said on 8/Dec/16
Rob, maybe give him 186?
Editor Rob: I think 15 years ago he could look a more solid 6ft 1 guy, the 1.25 is probably reasonable but he could have lost a tiny amount or simply doesn't stand quite as tall lately.
Rampage(-_-_-)Clover
said on 6/Dec/16
Rob, what Andrea was doing there was actually mocking me in the way I give A, B, C, D questions...I feel bad that he actually made you answer that...
Editor Rob: yes Rampage, he was indeed.
Andrea
said on 30/Nov/16
Rob, which one for Jim?
A) 187.2cm/185.2cm
B) 187.3cm/185.3cm
C) 187.4cm/185.4cm
D) 187.5cm/185.5cm
E) 187.6cm/185.6cm
Look at him with Michael:
Click Here
It is just one clip and they're outside but I think the ground is quite flat there... Anyway, there are thousands of scenes where you can "compare" them in POI! I do think the difference is generally right around 4.5 inches, sometimes maybe you can argue a smidge more!
So I'd choose A-B range over D-E... I wouldn't rule out F (187.7cm/185.7cm) for a younger Jim, though!
Editor Rob: Andrea, I'd choose C.3, 185.43.

In all seriousness, I think Jim could be guessed at from 6ft 1 to 1.5, he has looked along that range of heights through his career. Maybe his almost 6ft 2 claim is earlier in the day.
heelshealheight
said on 5/Aug/16
Interesting.. Mel Gibson claims to be circa 5ft10 (of-course..and I'm the Pope), and Caviezel downgrades himself to circa 6ft..
Andrea
said on 7/Jun/16
No, 6'1 is a perfect listing for Jim!
Rampage(-_-_-)Clover
said on 6/Jun/16
"Jim Caviezel's height is 6ft 1½in (186.69cm)"
I would rule out 185cm and 188cm (even though he can look that).
berta
said on 27/May/16
DOnt beleive he and harrison ford are the sam height.(was). I Think he is 186
Andrea
said on 20/May/16
Well, Rob, that guy from Modern Family is about the same age and you said it is believable he has lost some height, as he says...
Jim does look a fit guy, i don't think he has lost anything too... With Alexander Ludwig and Michael Jordan he doesn't look over 6'1 but i do agree he can give a taller impression on his own! Unlike other guys listed at 6'1 or even over on here, this guy always looks tall and taller than most of the people he works with!
jajamen
said on 10/May/16
Rob, would you give him 6'1.25?
Editor Rob: he did have 6ft 1-1.5 in recent years. I doubt he's a guy who has lost anything by 47.
jajamen
said on 1/May/16
Rob, you think the camera angle, makes him look 6'2?
Editor Rob: in some photos he can look that tall, but the more I see of him with others I think he is nearer 6ft 1 than 6ft 2
Rampage(-_-_-)Clover
said on 27/Apr/16
186cm, no less.
Elias
said on 24/Apr/16
He is the same height as Federer
Brad
said on 13/Apr/16
6'1" Flat seems a tad too low imo. I believe his claim is genuine. A tall man for sure.
Mathew Robinson (190 cm)
said on 26/Feb/16
Peak height 6'1.5" listing seems possible?
berta
said on 24/Feb/16
He looks like 187-88 but with alexander Ludvig he really doesnt look taller than 185, But Ludwig may be 190 now ( late blomer ) so maybe jim is 186. But if he is 185 then it means that Quaids peak height was about 181
Andrea
said on 20/Feb/16
Rob, reading the old comments, it seems he also claimed 6'1 in the past... Interesting! He seems very honest about his height! As i said, it's not impossible he was a fraction over this mark! I really did think he was an easy 186-187 guy at the beginning! He always looks tall in POI, taller than most of the people!
Editor Rob: some guys would stand 6ft 2 morning and around 6ft 1 evening...maybe they got measured 6ft 1.5 one stage in life, then another they were not much over 6ft 1. It may well apply to Jim.
Rampage(-_-_-)Clover
said on 19/Feb/16
I'm sorry but the very thing you were doing to Errol Fynn you are now subjecting this guy to. He's got to be in that 186-187cm range. He can pull off 6ft2 a lot of the time
S.J.H
said on 10/Feb/16
He atually means he was 6'1.75 but strange thing is that he often apear a weak 6'1 rather than 6'1 on the nose like rob given. I did point out strong 6'0.5
Rampage(-_-_-)Clover
said on 9/Jan/16
Rob, then why don't you list him somewhere between those?
Andrea
said on 9/Jan/16
It's not impossible he has lost a fraction, maybe... All that running and shooting in POI might have made him lost a few mms but if you look at him with guys like Michael Jordan, Alexander Ludwig, Federer and also Michael Strahan he doesn't look (much) over 6'1!
6'1 is a fine listing! 186 i'd say is not 100% impossible for a young Jim, though!
Rampage(-_-_-)Clover
said on 9/Jan/16
Rob, could 186cm be closer?
The original weak 6ft2 listing looked spot on I thought.
Editor Rob: he has looked anywhere from 6ft 1 to 1.75 during his career.
bobby3342
said on 4/Jan/16
aren't these heights barefoot estimates, while standing tall for measurement? 186 is more realistic for this guy . 185 isn't even 6 1 hes not that small
Sarah
said on 24/Dec/15
Possible 186, based on Person oF Interest.
Andrea
said on 27/Aug/15
I don't know about Quaid but yeah Jim can look near 2 inches taller than him in photos, well no less than 1.5 inches for sure! Still i don't think Jim would be much over 6'1, so Quaid is probably nearer 5'11!
Drob92
said on 1/Aug/15
Hey rob if caviezel is 6'1 quaid must be downgraded. You have quaid at 6'0 peak but at their peaks Jim looks to have about 1.5-2 inches on quaid. Quaid is probably more 5'11.75 peak maybe and 5'11.25 currently
Rampage(-_-_-)Clover
said on 23/May/15
6ft1 flat is too low.
Sean73
said on 29/Mar/15
A strong 6'1" guy to me.I put him at 6'1.25" in the evening.I saw him in chicago not to long ago and he was at least my height,and i'm 6'1" flat.
Dmeyer
said on 12/Feb/15
Rob Wath made you go from 6'1.75 strong 187cm to 6'1 under 186cm
[Editor Rob: I think more I see the more nearer 6ft 1 might be more realistic. ]
Andrea
said on 9/Jan/15
He's a legit 6'1 guy, that's it! He looks 4-4.5 inches taller than 5'8.5 Michael Emerson, so this listing is perfect! In Person Of Interest he always looks tall and that's the perfect example of a 6'1 guy!
184.3cm
said on 24/Dec/14
Shame he isnt british i said to my wife other day he would have made a great Bond. I dont see them making an American Bond though.
sixfooter
said on 24/Dec/14
He's 6'2 definitely. Tall dude, I keep thinking, why didn't they pick him to be the older Batman? He could be awesome
Rampage(-_-_-)Clover
said on 22/Dec/14
Nearer 6ft2.
188 definitely
said on 24/Nov/14
Met him last month.
184.3cm
said on 30/Sep/14
Tallest 185cm guy ive ever seen. Amell wouldnt match up to this guy.
Andrea
said on 1/Sep/14
Well done :)
I would have kept him at 6'1.5 though because it's not fair having guys like Smith and Carrey at that height and not him!
Andrea
said on 31/Aug/14
Rob, new pics with Roger Federer and MJ:
Click Here
Click Here
Even there, he doesn't look over 6'1... 6'1 flat for this guy really seems more plausible! But then again if guys like Jim Carrey and Will Smith have a 6'1.5 listing on here then this guy deserves a generous listing too :)
[Editor Rob: yeah, there are also other recent photos of him with alexander ludwig which probably add to the (not over) 6ft 1 mark.]
Andrea
said on 21/Aug/14
Here are some pics, Rob:
Click Here
Click Here
I'm starting to think he might be a 6'1 flat guy... And that also would make sense when you see him next to Michael Emerson (they could be 174-175 and solid 185)! What do you think, Rob?
[Editor Rob: it is a possibility]
Andrea
said on 12/Aug/14
Rob, take a look at him with Alexander Ludwig... He certainly doesn't look over 6'1 with him ;)
Dave
said on 22/May/14
In Deja Vu his height is listed as 6-1 on his rap sheet, however in the same film Denzel is described as 6-3 which is obviously bull****e. JC looks taller as hes a very slim guy probably weighs in the region of 165-170 at 6-1
Andrea
said on 27/Apr/14
Rob, sorry if i insist. Do you really think he looks 5 big inches taller than Emerson? To be fair, they look similar to what Jensen and Jared look. And you say there are only 4 inches between them. He's at least 4-4.5 inches taller than him, no doubts. But 5? Not so sure. On the other side, i wouldn't put Jim under 6'1... If Jim is really near 6'2, as your listing, Michael does look a solid 5'9, like 5'9.25. And he does look that mark even with Matthew Fox or Terry O'Quinn (if their listings are close to the truth, of course).
[Editor Rob: his 6ft 1.5 bad day might be on the money]
Andrea
said on 15/Mar/14
Rob, i thought 5'9 would be ok to support your other listings... I mean, don't tell me you think there are 5 big inches between him and Jim. There are many photos on the net, where you can see he looks like 4.5 inches shorter than Jim. He looks around 5 inches shorter than Matthew Fox, who still gets listed at 6'2. It would be interesting to see what he claims. On POI he gets described as short in an episode, even if he never looks short to me...
Mr. R
said on 12/Mar/14
[Editor Rob: everyone dropping quarter inches except you R, what's your secret ;)]
My secret: Cheap Wine! LOL
Mr. R
said on 9/Mar/14
I saw Jim last year and is another quarter inch shorter than before.
[Editor Rob: everyone dropping quarter inches except you R, what's your secret ;)]
Lo sgozzatore
said on 8/Mar/14
Wouldn't be more appropriate to give Emerson 5'9?
[Editor Rob: I'm not as sure he looked that with some of the lost cast, 5ft 8.5 is ok, 9 I'm not so sure.]
Andrea
said on 7/Mar/14
Rob, he claims 6'1.5 himself... In POI, he does look pretty tall. Does he really look more than 4.5 inches taller than Michael Emerson, though? If Emerson is only 5'8.5, he doesn't look much more than 6'1 to me... But then again, Emerson holds his own next to many tall guys. Could he be 5'9 range? And what about their costar Kevin Chapman? Maybe 5'7 range?
[Editor Rob: maybe he has more average and good days than his 6ft 1.5 bad days, 1.75 is a good inbetweener.]
Sam
said on 1/Mar/14
Not a full 6'2". About 6'1.5". Still pretty tall.
jilli
said on 1/Dec/13
I think he's gorgeous never mind his height
Garett
said on 18/Oct/13
That picture with arnie is ridiculous!
Weird i watched escape plan today and he barely looked 6'1
Vinnie jones on the other hand was deffo wearing lifts he had 3" on jim
Bouncer
said on 18/Oct/13
@Frankthemonkey
I shared the same thought when I first saw this pic, but then I figured it's very likely that Caviezel is wearing Elevators there.
Seriously, look at his shoes!
Frankthemonkey
said on 16/Oct/13
If hes 6'1'' so how tall is Arnie these days?
Click Here
Sarah
said on 11/Oct/13
Looks 6'1.5" based on cast photo:
Click Here
noob
said on 2/Jul/13
He looks 6'3" on Person of Interest with dress shoes on. Ironically, he sticks out far more than his low profile character should, because he is so distinguishably tall.
Anybody that says 6' has terrible depth perception.
Bakel
said on 18/Mar/13
I think he's honest, he was around 1 inch taller than 6ft2 listed Luke Macfarlane (who is more 6ft1 I think)
rob89
said on 6/Mar/13
Surprised he's this tall, doesn't look much over 6' flat in Person of Interest to me. For some reason he kinda reminds me of a younger David Duchovny, who happens to be a legit 6' himself. Not saying Caviezel is just 6ft but he can look it a lot IMO, even when his posture is decent.
patryk
said on 19/Jan/13
In "Person of Interest" tv show he's the tallest guy in every single episode. They call him a "tall man in Suit". I am 6'0 myself and while i am aware that its around 2-3 inches above average height of men in western world, they would never call you like that if you were a bad guy lol.
Chris
said on 5/Nov/12
Here is a screenshot from The Count of Monte Cristo.
Him and Guy Pearce look identical in height.
Click Here
Ed Kline
said on 26/Oct/12
The reason he seems taller at 6'2 than a lot of other actors who are supposed to be 6'2ish, is that he really is that tall, while a lot of others round up or outright lie.
daminator47
said on 11/Feb/12
Why he looks so much taller? Looks like 6'3" guy.
vicarious living
said on 7/Feb/12
He looks taller. I just saw Angel Eyes. Loved that movie. Watched it over and over again, but I rented it so it will expire today. He just looked so tall and elegant with that trench coat flowing behind him
Attila_194cm.
said on 28/Dec/11
I think he is a solid 6'2(188).
5'8.78123456345
said on 9/Dec/11
He's 6'2, he looked towering in the movie "The Count of Mone Cristo", Guy Pearce looks a clean 5'10, and this guy completely towered over him
juliflyer
said on 28/Nov/11
Hey, are there really 7 "thebad"s? Sorry, I just couldn't let that one go by. Anyway, Jim Caviezel is certainly an under-estimated actor, as well as underrated. I completely agree. I forgot about Angel Eyes, and next to Jennifer Lopez, he does tower. I'm really glad to see him in something so original, a series I can watch every week.
thebad7
said on 31/Oct/11
Jim Caviezel is one of the most underrated American actors working today. I like him best as the mysterious Catch in 2001's ANGEL EYES--alongside a surprisingly compelling Jennifer Lopez. Anyway, I knew he was tall, but I was surprised at just how tall he really is. He is excellent in the new television series, PERSON OF INTEREST. 6'2" is spot-on for him--he looked this in relation to several other 6'2" actors who guest starred on POI and most of the time, he towers over other cast members/extras/etc. Long, lanky and athletic, he's a textbook 6'2".
tb7
LAN Jiao
said on 31/Oct/11
he only look 1/2" taller than 6'0 ron pearlman. i supposed he is 6'1.5 in shoes. 6'0.5 barefoot.
Brock
said on 29/Oct/11
"In the movie "Unknown," him and 5'10 Barry Pepper looked roughly the same height.
They stood face-to-face in many scenes too."
@KT you are a Low-Life with a Capital L, I hust saw the movie unknown and cavizel has atleast 4-5 inches on Barry Pepper even a Blur sighted person can note that.
Christian
said on 19/Jul/11
He is a pure 186-188cm guy. Watch the movie "Déjí -vu"(with Denzel Washington),you'll see.
KT
said on 23/Jun/11
In the movie "Unknown," him and 5'10 Barry Pepper looked roughly the same height.
They stood face-to-face in many scenes too.
AG
said on 19/Jan/09
He is definitely taller than 6'1(185 cm). I say he is 6'2(188 cm)when he wakes up, 6'1.5(187 cm)throughout the day and 6'1.25(186 cm)late at night.
Anonymous
said on 11/Nov/08
he is no more than 6'1.25.
Rita
said on 17/Sep/08
He's just tall enough, handsome enough, gorgeous enough, hot enough!
Mattiew_-
said on 6/Apr/08
He always seemed a full 6'2 if not 6'3 to me
glenn
said on 1/Dec/07
i couldnt agree with you more.he walked past me last winter and he was 6-2,6-3.
AshnarLynx
said on 30/Nov/07
He looked huge next to JLO in "Angel Eyes". He might actually be closer to 6'3.
Scott
said on 25/Oct/07
I was an extra in "Bobby Jones, stroke of Genius" and stood next to him while he was barefoot. I am 6'1" tall and he was taller than me. So he is above 6'1".
Franco
said on 7/Sep/07
it surprises me everytime to see him listed 187cm, i always thought he is max 183-184cm but indeed he does look 190cm most of the time in shoes.
he dont have the best posture ever though, that would explain it.
yep 186-187cm is accurate.
Derek
said on 7/Sep/07
Did you know he played in an episode of The Wonder Years as a basketball star at Kevin Arnold's highschool. credited as James Caviezel
Anonymous
said on 15/Feb/07
His profile said 6'1 in the movie Deja Vu.
Del Mar
said on 20/Sep/06
Listed double I think? Here at 187 and 185 at the other listing..
[Editor Rob: this one is the correct one, with the 2 quotations he's given, the other page should be ignored]
Anthony
said on 14/Aug/06
In "Frequency" he definitley had a few inchs on Dennis Quaid who's 6' even. I'd give him 6'2.
dmeyer
said on 3/Aug/06
he looks 186-7 range
Roadrunner
said on 14/Jul/06
He looked about only 1-2 inches taller than guy pearce in the count of monte cristo, plus in that scene guy wasn't wearing shoes
Jason
said on 26/Jan/06
I am 6 ft 1 and Jim is taller than me
6'2"
said on 13/Dec/05
I would definately state Jim Caviezel as 6'2", as noted from articles including his basketball career information.
CelebHeights Editor
said on 25/Nov/05
In Washington Post talking about the Bobby Jones film he said 'I'm 6ft 1'
CelebHeights Editor
said on 28/Aug/05
From the Houston Chronicle 1999:
"On a good day I'm maybe 6 feet, 2 inches; on a bad day maybe 6ft 1 1/2"
Translation - early morning measurement 188cm, late afternoon 187cm ;)
Cowboybluegray
said on 14/Jul/05
Jim is 6'2" or taller. I met him and he was much taller than I am. I am 5'- 10". I think he may be about 6'2" & l/2
Boxing Fighter
said on 22/Jun/05
Yes, I do agree with The Wanderer. By thin red line, it look like that Jim was 5ft11, or even shorter. (same height as Penn, or a little bit taller, not 15cm or 5 inches.)
Mr. R
said on 22/Jun/05
I believe that it was in the Washington Post interview during press for The Passion movie, he said that he was 6'1". Before that, when Thin Blue Line came out, he has always listed at 6'2".