Sarah Shahi's Height
5ft 3 ¼ (160.7 cm)
American actress best known for roles in TV shows like The L Word, Person of Interest and Fairly Legal. In film she can be seen in 2012's Bullet to the Head. In a MikeHughes.tv interview he mentioned
"I'm what they call 'fun size,'" said Shahi, who puts her height at just under 5-foot-4"
.
She also said in
Collider.com
"[Jason Momoa's] six foot five and I'm five foot four"
.

Photo by kathclick/BigStock.com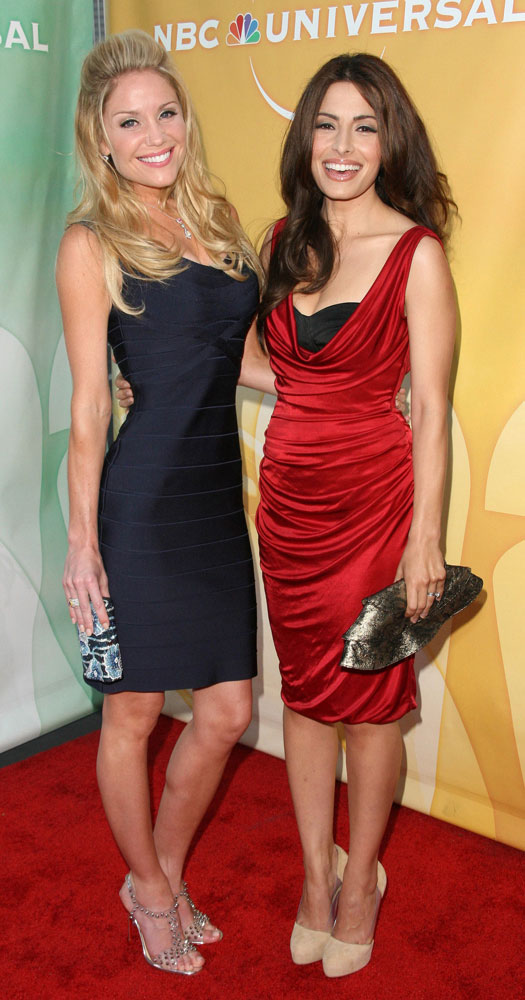 You May Be Interested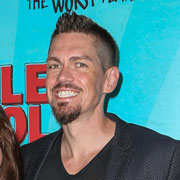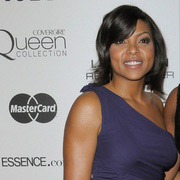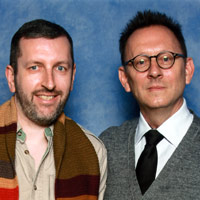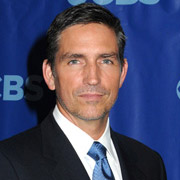 Add a Comment
32 comments
Average Guess (13 Votes)
5ft 2.79in (159.5cm)
Lee Parker
said on 25/Aug/21
How can Sarah be 5ft 3 and Virginia be 5ft 6 1/2 there's really not much between them here

Editor Rob
Yeah it looks within 3 inches, although sometimes I think Sarah can seem no more than 5ft 3. In
This Shot
(in heels) with Aldis Hodge looks at most 5ft 3
Partisan
said on 4/Jul/21
I have to say after seeing her on her new Netflix show she does seem slightly smaller than 5'3. Id def say 5'2 1/2 if not smaller.
ALEXIZ/180cm
said on 16/Apr/21
157 cm max
Samuel Kaufman
said on 28/Mar/21
I feel like 158.5 might be more accurate, saw a few photos of her barefoot and she seemed pretty tiny.
stiggles
said on 7/Mar/21
She's no more than 5ft 1 flat.. tiny little lady..
Nik
said on 29/May/20
She ain't short TBH!
Jam Cherry
said on 27/May/20
158.5 cm is perhaps accurate guess
Jess
said on 26/Feb/14
Possible 157-158 Rob? She can look pretty small on Life and Persons of Interest

Editor Rob
5ft 3 I've thought was ok for her, not sure if she would be quite just 5ft 2.
Sarah
said on 10/Oct/13
I think that I left a comment on this page yesterday, but I noticed that her height was listed as 5'3" on this week's episode of POI. She is probably close to that height, but she can look more like 5'2" at times.
Silent d
said on 23/Jun/13
She is like krisitn kreuk. Both look really small and petite. 160cm.
slr
said on 2/Nov/12
she looks cute but shorter, i think she is not more than 5 ft 2 in.
Mark D.
said on 24/Jun/08
I met Chris and I'm a little over 6'4" and was at least 3-4 inches taller. This
was recently. Based on this, Rabin cannot be more than 6'0" and Wakeman, who is
a bit taller than Chris, is likely 6'2.5" as stated elsewhere on Celeb Heights.
glenn
said on 18/Feb/08
rabin 5-10? are you kidding me? alot of giants in yes.
Franco
said on 18/Feb/08
I met in real some of those guys (YES) (I'am 5'11") .. and I would say : Squire about 6'4" , Wakeman 6'3" , Rabin 5'10'' , Howe and Bruford 5'9" , White 5'6" , Anderson 5'5"
yesfan
said on 3/Oct/07
what? Rick Wakeman and Chris Squire have to be taller than all those listing put on here! Rick Wakeman is 6'4", Chris Squire is 6'5" and Trevor Rabin, Yes's tallest member is 6'7"! Steve Howe is definitely 5'10" and Bruford is 5'9" and Allen White looks 5'8-5'9" as well. Geoff Downes is 5'9" Trevor Horn looks tiny too! I always guess 5'6" tops on him! Yes is one of the tallest bands ever and all the rest of the members look at least above average!
glenn
said on 22/Jun/07
maybe your right d-ray.bowie can still look 5-10.unless he is rocking the lifts.i hear 5-8 sightings all the time.lowest i see him is 5-9.gabriel always seemed 5-10.5 to me.
Middle-sized cat
said on 22/Jun/07
Is Bowie really 5'10"? Saw him appear at Freddie's Memorial in '91, and Ian Hunter looked a good 2 inches taller (he's 5'11").
Anthony
said on 21/Jun/07
Rick Wakeman's listed at 6'2 1/2 on here. He looks about that tall. I agree that Bowie was a legit 5'10 in his youth. He looked near John Lennon's height.
D. Ray Morton
said on 21/Jun/07
Gabriel's 5'11", I'd say. Maybe he's closer to 5'10" now, I don't know. I haven't seen him for a number of years. You could be right on Bill, Glenn, but he appeared shorter than my brother (who is 5'10").
glenn
said on 21/Jun/07
unless bowie wears lifts,he was 5-10 and can still look it.phil collins is 5-5.yes,i have fripp.i have one with me fripp and david sylvian.
Middle-sized cat
said on 21/Jun/07
Glenn,
You have a picture with Fripp?
Genesis are very varied in height! Mike Rutherford is huge - 6'2"; Tony Blair, sorry, Banks, is 5'10"; and yer man Collins is 5'7" at most. Oh, and Peter Gabriel is less than the 6' the press have stated - 5'10" is closer. (Then again, the media had Bowie pegged at 6' once, and he's 5'8" at most.)
glenn
said on 21/Jun/07
5-9 or 5-10 for bruford.more on the 5-10 for me.
D. Ray Morton
said on 20/Jun/07
Bruford's about 5'9".
glenn
said on 20/Jun/07
fripp is 5-7 or 5-8 actually.i have him too.
Middle-sized Cat
said on 20/Jun/07
In fact, Rick Wakeman is pretty darn tall too - at least 6'1". Bruford and Howe are around 5'10", maybe somewhat taller in Bill's case.
Talking of Proggers, Robert Fripp, leader of the great King Crimson (a huge influence on Nirvana!) is not much taller than Jon Anderson.
glenn
said on 20/Jun/07
true james.
James
said on 19/Jun/07
hay i just noticed glenn in every picture you take with celebrities your hairs always flattend given you a sligh disadvantage lol
glenn
said on 17/Jun/07
chris is 6-2,maybe 6-3.im surprised i didnt submit my updated jon pic.

Editor Rob
you did, I just hadn't put it up here, I'll add it soon.
oogabooga
said on 17/Jun/07
And how tall is Chris Squire?
Tall Guy
said on 14/Feb/07
I've always estimated him around 5-5. He's really tiny compared to other Yes members. I think 5-5 is right.
Glenn
said on 29/Nov/06
Yeah,all couldve been ALOT worse.just had me and Jerry Lee Lewis with red star trek like glow on him.again,better than nothing.
Glenn
said on 29/Nov/06
Negative was damaged in camera or during developing.couldve been worse.and I never met this guy Im a big fan of.

Editor Rob
there was another colour 'damaged' pic of Chris Cornell, I've put that one up as Paddy only put the other one up.