Steve Howey's Height
6ft 3 ½ (191.8 cm)
American actor known for playing Kevin Ball on TV series Shameless. He claimed
"I'm 6 feet 4 inches, 220 pounds"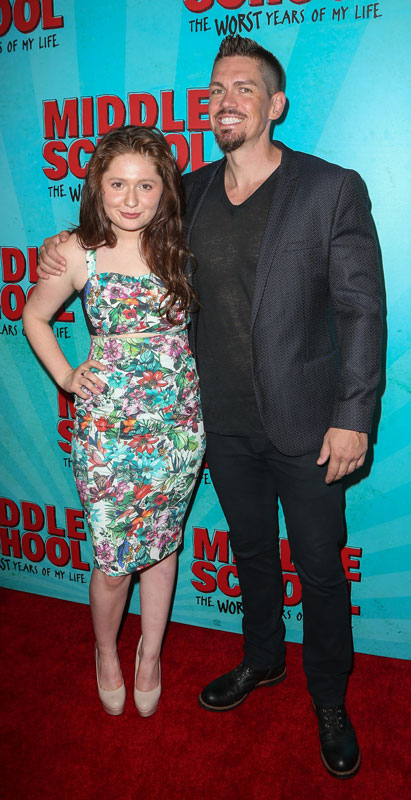 Photos by PR Photos
You May Be Interested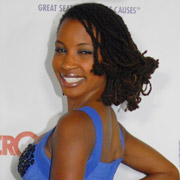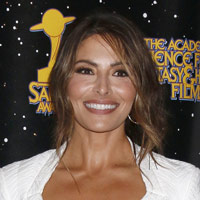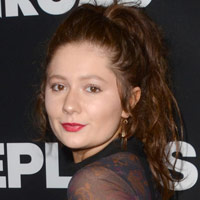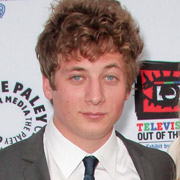 Add a Comment
27 comments
Average Guess (7 Votes)
6ft 3.5in (191.8cm)
ChaosControl 6'2.5
said on 12/Jan/21
My first thought on seeing him was that he looks like a tall Hornswoggle
Alex1.1
said on 10/Jan/21
He's a big guy and looks 6.2/6.3ft in shameless unsure about his footwear. Naturally 6.2ft plus
Alex1.1
said on 26/Jul/20
He looks a really tall guy in shameless albeit the rest of the cast are very short! Definitely 6.3ft?
Chris Junior Hernandez 1990
said on 12/Jul/19
I mean not under 6'3.5".
Junior Hernandez 1990
said on 12/Jun/19
Click Here
Picture tilt up a little from Howey side but i don't think he is anything shorter than Lisa Leslie. 6'4 can be convince or just a fraction under it. I did say not under 6'3.75".
Junior Hernandez 1990
said on 25/May/18
Channing is only 6'0 and 6'0.25" absolute max for lowest. Howey is legit 6'3.5".
Dream(5'9.5
said on 2/May/18
Also, this is me, but with the right hair style and shave, he could look like Guts from 'Berserk.'
Dream(5'9.5
said on 29/Apr/18
He looks 6'4 with Channing Tatum.
Click Here
Junior
said on 7/Dec/17
Def taller than Hemsworth brothers.
Michael
said on 14/Nov/17
He looks taller than the Hemsworth brothers.
berta
said on 21/Feb/17
he is claerly over 6 foot 3 but not 193. that sound to tall doesnt it? i think the listing is fine somewhere in the 192 range
S.J.H
said on 7/Nov/16
I think he could be 6'3.75 like joel mchale
Tarinator
said on 21/Jun/15
6'3.5" to our eyes means a solid 6'4" in the morning. It's just that we don't usually see him in the first 30 mins of his day.
Andrea
said on 4/Apr/15
So he claims 6'4... Rob, do you think he might be a 6'4 guy? He doesn't look shorter than "6'5" Lisa Leslie but i'm not so sure he'd be a solid 6'4, he certainly doesn't look under 6'3 though! 6'3.5 is a good listing!
[Editor Rob: when looking at him more, I think 6ft 3.5 range is believable, at times he can pull off near 6ft 4 mark.]
Andrea
said on 28/May/14
I think a strong 6'3 is what he is, 6'3.5 is ok but maybe it's more the case of Lopez not being 176 :) If G met this guy, he probably could get away with 5'9 (since Lopez claims an absurd 5'11)...
Andrea
said on 15/May/14
Rob, see how camera angles make a huge difference:
Click Here
Click Here
How much difference you think there is? He for sure destroys Lopez's claims ;)
[Editor Rob: he can look around six foot four there]
Lo sgozzatore
said on 7/Jun/13
Rob, you changed your idea? xD
Anyway i think this is closer, he does look pretty tall
Lo sgozzatore
said on 12/Feb/13
Now, this guy does look very tall. He's listed 6'3.5 on the net, from what this height comes from, Rob?
[Editor Rob: I just think he looks a 6ft 3 guy]
ANDREA[ITA]
said on 15/Jun/12
Looks very tall, taller than michael rapaport in some pics! No less than 6'3!
Sam
said on 12/Apr/11
He and John Krasinski are about the same size:
Click Here
Maxwell
said on 17/Dec/08
On 'Reba,' it was mentioned that Howey is 6'4. He looks 6'3-6'4 to me.
Charity
said on 10/Aug/07
I am 5'9 and I know were I get it.My grandfather is 6'2, my mother is 5'9, and my dad is 6'0. But Steve is as tall as I have seen them.
RobertJ
said on 11/Apr/07
Here's an interesting photo with Steve next to Brandon Routh. Routh seems to slouching a bit but Steve looks a solid 6'3''.
Click Here
007
said on 18/Jan/07
Take another look at the picture with Sue Bird and Michael Rappaport (who is put to 6'3" on this site), i think Howey should have an extra inch added to those 6ft3inches, even though Rappaport is leaning over.
007
said on 14/Jan/07
I think he looks quite tall, around 193 cm (6'4"). On the show "Reba", he is towering over everyone. Only one to be taller than Melissa Peterman.
mark
said on 5/May/06
Steve Howey is big. I'm 5'9 and 160 lbs and next to him I was a shrimp. In fact, he grabbed me and threw me over his shoulders for fun. I had to beg to be put down.
Sandra
said on 29/Mar/06
When I met him he looked more like 6'5 in tennis shoes. But 6'3-6'5 is hard to tell from somone 5'9.