Joe Gill's Height
5ft 10 (177.8 cm)
English actor, best known for playing Finn Barton on TV soap Emmerdale. He once said when crew asked for his exact height,
"I told them 5ft 10in"
.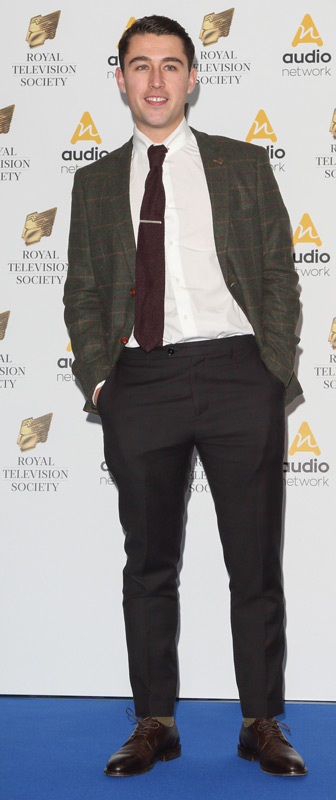 Photos by PR Photos
You May Be Interested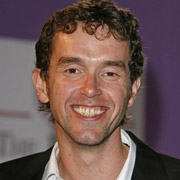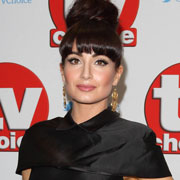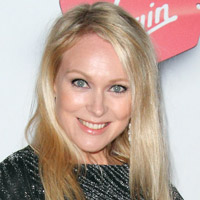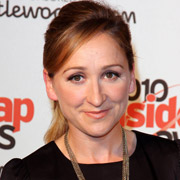 Add a Comment
13 comments
Average Guess (8 Votes)
5ft 9.66in (176.9cm)
Sandy Cowell
said on 13/Feb/19
@ Connor - I can't imagine anyone with half a heart seeing that film without breaking down. It shows, though, that there was even good in someone from the Nazi movement. Unfortunately, my Mum didn't meet any, but she did meet someone who HAD NO CHOICE but to work for the SS in the same way as she had to, who agreed, "We HAVE to lose this War! We simply HAVE to."
My Mum came to England in 1948, having just lost her baby son. It wasn't easy being German for her over here. In truth, the average German citizen hated Hitler and everything to do with the War. My Mum, at 16, had her nose broken for refusing to join the Hitler Youth. The prat who did it was then beaten up by a REAL man for picking on a young girl! 😝
Here's to another year then, and let's hope it's a happy one!
Cheers Connor! 😁👍
Sandy xxx
Csimpson6ft
said on 1/Feb/19
Thanks Sandy that means a lot. 😊 I couldn't watch Schindlers list again, not that it's a bad film it's not, but I broke in tears after I watched it for the first time, its a very sad film, world war 2 was a very tragic and difficult time. I'm glad you enjoyed your birthday and I hope to hear from you again, take care of yourself Sandy, I'll talk to you again soon. 😊👍
Sandy Cowell
said on 29/Jan/19
Hey Connor! I am just about to watch 'Emmerdale' right now! I had a bit of trouble with my TV earlier because I had to carry the thing from one room to another and it wasn't very nice! Then I had to tune it in as somehow; I thought I had ruined the tuning!
It's working fine now, thank goodness!
I watched 'Schindler's List' on my birthday and little else, and I also did some commenting, of course!
Whatever alcoholic beverages I indulged in were extremely well diluted! Long gone are the days whereby I drank so much on my Birthday or at Christmas that I ended up remembering nothing! 😁👍
Cheers Connor and great to have you back!
Csimpson6ft
said on 27/Jan/19
@Sandy Cowell i know, I already wished you happy birthday yesterday on Robs page, I hope you enjoy! And yes I have watched it recently, Cain is in quite a bad situation with the police about Joe's death, he's not a bad guy really but I think eventually at some point that things will get better for him, the truth will eventually reveal that Graham was the one who killed Joe and Debbie will forgive Cain, I can't see Debbie stop speaking to him forever.
Im not that interested in watching Coronation Street anymore, it's got a bit boring for me, but yeah I hope you have a great day on your birthday, I'm looking forward to hearing all about it.
Bye for now Sandy, 😊 👍 👋
Nik
said on 25/Jan/19
You tell 'em Joe!
Sandy Cowell
said on 24/Jan/19
Hi Connor!
It's my Birthday tomorrow and on this particular day I am watching the Soaps. Have you been watching 'Emmerdale' lately? How about 'Coronation Street'? They're all darned fantastic and SO full of drama, and it's not very nice drama at times either...
'Emmerdale' is on my telly and I'm watching it on ITV1+1. I couldn't get any sense out of my phone earlier and I was expecting a really boring Birthday. But not now! I have it all back! All the better with which to contact you and write to you on my favourite website and so on and so forth.... 😄👁️👁️🐺😉
Have you been watching 'Emmerdale' recently? How sad it's been! 😿 I think all the Soaps have a great deal to offer right now and I am also interested in the films and other productions that many members of the cast have starred in.
Cheers Connor, and having your company again is one of the most pleasing Birthday presents I could have asked for! 🎂
Sandy xxx
Csimpson6ft
said on 23/Jan/19
Hi Sandy how's you?
Sandy Cowell
said on 23/Jan/19
@ Connor - Hi! 😁👍
Sakz
said on 22/Jan/19
I think he could be under 5'10 aswell based on what I remember seeing of him with other members of the Emmmerdale cast. I'd put him at a weak 5'10 so anywhere from 5'9.5-5'9.75.
Jamea
said on 21/Jan/19
Looks shorter compared when to others listed as 6ft, I'd say he's under 5'9
Bobby 5'10
said on 21/Jan/19
Looks over 5'10, at least 5'10.5.
Csimpson6ft
said on 21/Jan/19
I thought this guy was more 5'9-9.5 range, I could have sworn he looked shorter next to Danny Miller who I think is probably closer to 5'10 than Joe is, Danny might be just under 5'10", at least 5'9.75.
Sandy Cowell
said on 21/Jan/19
Oh no! This must have been before I watched the show, so what on Earth can I do but agree with his 5ft10?
No! I take that back! I do vaguely remember him, and didn't he get killed off? From the above picture, he's matured somewhat.