Joey Fatone's Height
5ft 11 ¼ (181 cm)
American singer, actor and TV personality known for being part of NSYNC.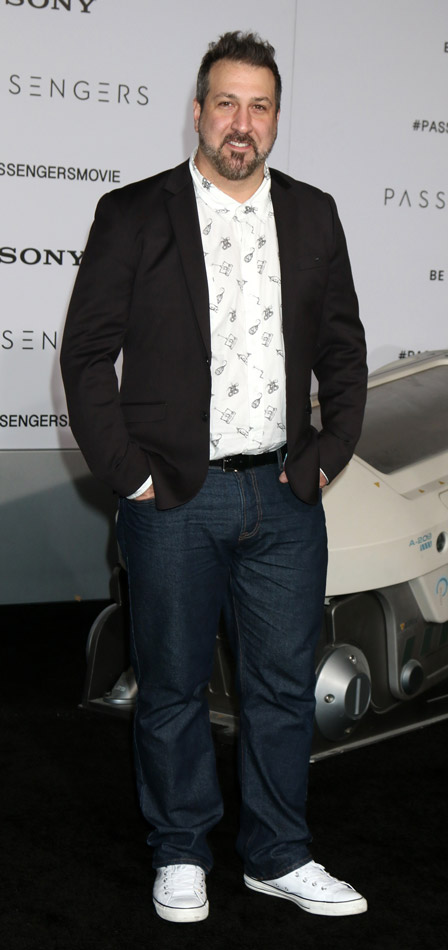 Photo by kathclick/BigStock.com
You May Be Interested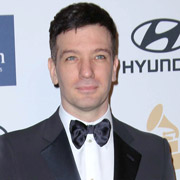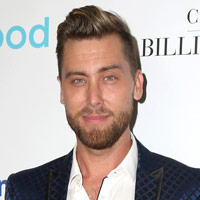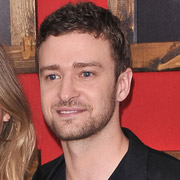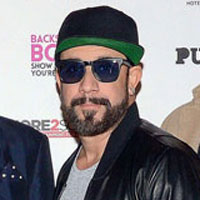 Add a Comment
36 comments
Average Guess (11 Votes)
5ft 11in (180.3cm)
mark thompson
said on 27/Jul/20
@Kourosh imo my listing for them now are probably a little different than yours:
Q : 5ft9 3/8
Sal: 5ft9
Joe: 5ft8 3/4
Murr: 5ft8 1/4
they look very close in height but sometimes are towered over random passerbyers so i wouldn't go over 5ft10 and murr gives a pretty short impression
Kourosh
said on 12/Jul/20
@ mark thompson impractical jokers do kinda interest me. They are all roughly about same height where i page Q as tallest close to 5'10 and joe as shortest who is about 5'9. Both Sal and Mur fall in between.
Sal 6'0 claim is utterly horrendous.
i dont know but after watching their show over a year this is my final conclusion on their heights.
Jam Cherry
said on 14/May/20
So Joey is 181 cm and clearly taller to Justin who is like 179 cm
mark thompson
said on 23/Apr/20
I have watched impractical jokers for a while now and all four of the jokers look the same height, give or take a few cm. whats crazy is they make joey fatone look really tall. the jokers must be 5'8-5'9 range, with q as the tallest and murr or joe being the shortest. please rob could you give the impractical jokers a page, they have stood next to notable people like jeff daniels, mathew lewis and gary busey, and usually look 5'8-5'9.
KeyboardDude1
said on 29/Mar/20
Rob, Joey is noticeably taller than 20 year old Henry Cavill. Is it camera illusion or has Henry somehow continued growing?
Click Here

Editor Rob
I'm not so sure Joey looked as tall as Henry there.
Rampage(-_-_-)Clover
said on 1/Mar/20
I used to think this guy was like 6ft3-4! Seemed more imposing than the other *NSYNC members coupled by the fact that he was significantly older
Johnson
said on 4/Dec/19
@Rob Please you should upgrade Alfonso Ribeiro or dowgrade Joey Fatone, a couple of cms
They have pictures and videos together
hambubger
said on 13/Apr/18
I think Q is the tallest of the Impractical jokers. I'd say solid 5'10" for him, weak 5'10" for Sal and Joe and strong 5'9" for Murr.
Tallish89
said on 21/Dec/17
Justin edges him out a bit not much
Johnson
said on 24/Sep/17
He looks more than 2 cm taller than 179 JC in Ellen DeGeneres show... besides possible shoes advantage he must be 182
Anonymous
said on 31/Aug/17
Add the heights of the Impractical Jokers rob
JimmyJace
said on 5/Aug/17
He looks a lot taller than the Impractical Jokers in an episode, speaking of which, Rob should put those guys on here they all claim around the same height but I can never tell the tallest.
plus
said on 3/Jan/16
what is the cm difference between Joey Fatone and AJ Mclean? I think it could be 7 cm
Click Here
Editor Rob: I would have guessed a bit more than 7cm in the clip.
plus
said on 12/Oct/15
JC Chasez, Joey and Ellen DeGeneres (Joey has some advantage in shoes I think)
Click Here
plus
said on 24/Sep/15
Justin in my opinion is 1,82 cm and Joey is 1,81
Click Here
MD
said on 4/Nov/13
Meso1,
Not the best picture, but on top of that, Justin isn't a full 6'0".
Meso1
said on 2/Nov/13
Joey fatone next to supposed 6'0 justin timberlake
Click Here
Rampage(-_-_-)Clover
said on 29/Jun/13
Taller than Justin, Rob?
stoodnext2
said on 25/Jul/11
I thought At Least 6 barefoot
LG69
said on 5/Dec/10
He looks 6'
Bridget
said on 18/Oct/08
I met him at a party and commented that I was glad he was the only one around taller than me and I'm 5'9". I had on 3" heels we were the same and when I took them off he was taller and we took some photos that clearly show him to be 6'
Danny
said on 1/Apr/08
Alex, sometimes is not easy if somebody is 5'10" or 6', or 6' 6'2"
domenick
said on 25/Nov/07
i met him yesterday
hes definitely 5'11, 6
Alex
said on 19/Apr/07
He's probably 5'11. Most 5'11 guys can easily look 6'0. 5'11 and 6'0 isn't easy to tell the difference apart unless you're up close.
J
said on 3/Apr/07
If you see him on Dancing with the Stars standing next to Billy Ray Cyrus and Ian Zeiring, they tower over him! Billy is listed as 6'0 and Ian is is listed as 6'1. Joey Fatone cannot be taller than 5'10/5'11.
Mr Big
said on 23/Mar/07
Have something to add to my previous comment. Saw a quick scene of Joey Fatone standing with John Ratzenberger on "Dancing with the Stars." This site lists Mr. Ratzenberger as 5'9", and Joey didn't appear to be more than 1" taller than him, if that. I'm telling you, the guy would have to stand up REALLY straight to be 5'10". Has anyone else besides Glenn and me actually met "Fat One" in person?
Mr Big
said on 6/Mar/07
No way Fatone is anywhere near 6'0". I have recently been "physician measured" at 6'1.5", and I felt like a GIANT when I met Joey on a casino riverboat in May of 2002. I think that people in general believe they are taller than they actually are. I've actually had guys who I absolutely tower over think they are 5'11." When I ask them how tall they think I am, they say, "around 6'3" or 6'4". Time to get a reality check, folks!
Jason
said on 5/Jul/06
I just watched a documentary on Nsync (Hollywood True Story) and they gave the profile of each member, it said Joey Fatone is 6'1
didier
said on 9/May/06
could be a solid 6'0.5 after looking the photo with 5'11 gavin..
Glenn
said on 8/May/06
Yeah,Alex,he does look 5-11 at times.
Mr. R
said on 7/May/06
Joey is usually listed at 6-1, especially when he went Broadway.
MD
said on 7/May/06
6'0" seems to be the most reasonable. Here he is looking noticably taller than the 5'11" Gavin DeGraw:
1.
Click Here
Alex
said on 4/May/06
I seen him look 5'11 at times.
Glenn
said on 3/May/06
Thats what my friends would say.he was doing a play here and they would say,"tonight,we are going for JOEY FAT ONE".I loved it.thats how his name is spelled!
MD
said on 3/May/06
lol, I couldn't help but laugh at the description you gave him...allegedly. :)
J.
said on 3/May/06
Eh, Rob, that's kinda a low blow? "The Fat One". True, though! lol.
[Editor Rob: did this guy even sing, I thought he was the Minnie Vanillie of the boy bands???]