John Carroll Lynch's Height
6ft 3 ¼ (191.1 cm)
American actor, known for roles in films like Zodiac, Fargo, The Founder, Shutter Island, Fargo and TV series American Horror Story, Body of Proof and The Drew Carry Show.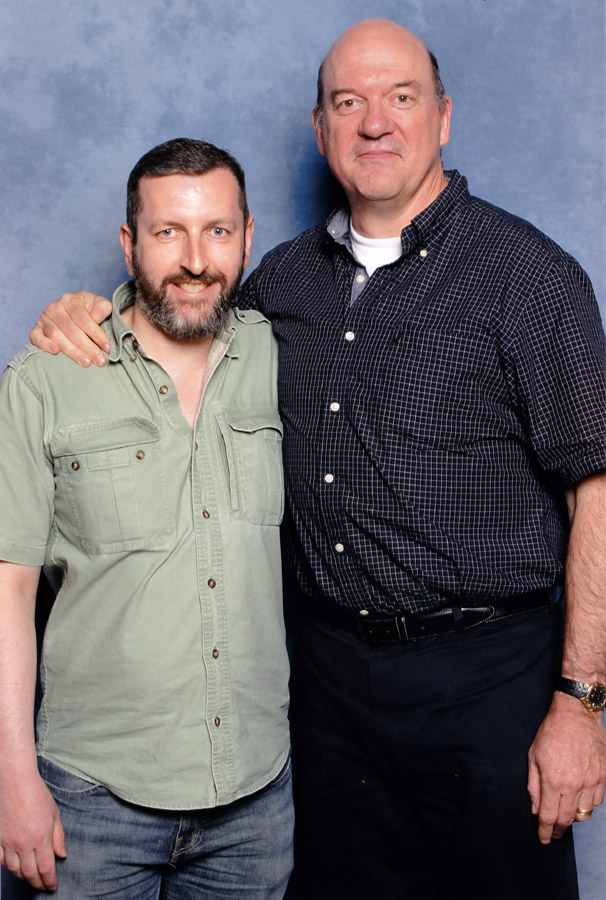 5ft 8 Rob and John Carroll
You May Be Interested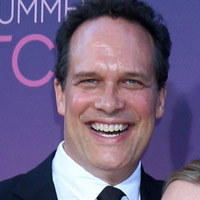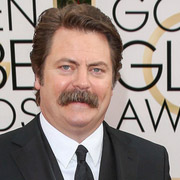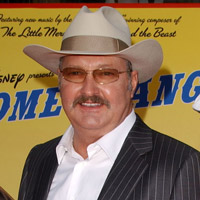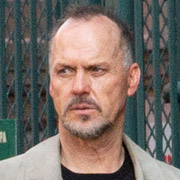 Add a Comment
54 comments
Average Guess (29 Votes)
6ft 3.4in (191.5cm)
Miss Sandy Cowell
said on 10/Jun/20
I recognized John's face the other night when I was watching Halle Berry in the film 'Gothika'. Just as he plays the scary murderous Twisty the clown in 'American Horror Story', his character in 'Gothika' isn't someone you'd wish to encounter down a dark alley at midnight! 😰🤡 Next to John, Halle looked weeny; her tiny proportions contribute to her petiteness.
6ft3.25
OriginalAnon
said on 21/Mar/20
The average guess on this one is a bit of a joke (6'3.49"). This guy always looks 189cm, something like 6'2.5".
Nik Ashton
said on 20/Jan/20
I wonder if Rob has camera advantage!
Miss Sandy Cowell
said on 18/Jan/20
Well, no surprise there then! 😆😝😄
Huge John has been cast as Arthur Leigh, a prime suspect in the hunt for the culprit of the Zodiac killings in the movie 'Zodiac'. Of course, he denies any knowledge to the Police, adding, "But if I was the Zodiac killer, I certainly wouldn't tell you!" followed by, upon leaving, "I look forward to the day when they don't call Policemen pigs!"
Very suspect, if you ask me!
6ft3.25.
Chris Junior Hernandez 1990
said on 21/Aug/19
In The Architect he does look 6'3.5" like Sandy estimate him. But i feel in person its the lowest Rob listed him.
Miss Sandy Cowell
said on 1/Aug/19
🎁🎂🤡 Birthday Greetings John! 🤡🎂🎁
Today is John Carroll Lynch's 56th Birthday. Here's wishing him a good one. 🌝
6ft3.5 - a fairly weak one. Junior Hernandez - I've taken note!
🕯️🎉🎈🍰🕯️🎉🎈🍰🕯️🎉🎈🍰🕯️🎉🎈🍰
Junior Hernandez 1990
said on 25/Jun/19
@Sandy I don't think he hold 6'3 1/2 well. Probably more like 191cm as Rob listed him and 6'4 out of bed.
Miss Sandy Cowell
said on 10/Jun/19
URGHH! He plays that revolting Twisty the twisted clown and I could see he was a giant. At 6ft3.5 he is in my books!
I see John has loads of credits to his name, including the excellent 'Shutter Island' and 'Fargo'.
One good actor! 😁👍
Junior Hernandez 1990
said on 5/May/19
@Canson @Christian He still can be 6'3.25" in person we don't know that, but not the average guess its too high.
Canson
said on 5/May/19
@Christian: to your point to JTM that's because people such as the normal ones here who wish they were taller insist that Rob is 174cm because of the one measurement on the stadiometer that was off and rob not being on his feet long that day
Christian 6'5 3/8
said on 4/May/19
@Jtm
Good point. Rob has mentioned tons of times that he's 5'8 1/8", yet the Average Guess is around 5'8 3/8". At one point, the average was even nearly 5'8.5" if I remember correctly. I wouldn't get rid of the Average Guess voting system if I was Rob though.
@Junior
I can see Lynch being flat 6'3" but not 6'3.25"

Editor Rob
There are regulars who throw low and high guesses and some mistakes I think at times from people. If there's a lot of guesses it does tend to even out, but I do think some averages are probably a little skewed.

Rampage(-_-_-)Clover
said on 1/May/19
A shade over 6ft3 is believable
Canson
said on 1/May/19
@Junior: with the chart it's about 6'2.75

Editor Rob
It's a rough area he can look in that photo, but I feel up close he seemed a robust 6ft 3 guy rather than being under it.

Junior Hernandez 1990
said on 30/Apr/19
@Canson @Christian He was merely touching 6'3 height chart just 1/8th to go while he is bald and because Rob put down 1/8. Rob is 5'8 1/8 not 5'8 which mean John Carroll is legit 6'3 with him. The real 6'2.75" bonus with 1mm would be Chris Hemsworth. Lol.
Jtm
said on 7/Mar/19
no offense but i don't think this average guess thing really helps this site. a lot of people here believe what they want to believe or care so much what others believe.

Editor Rob
Well, it's just a collective opinion for those who have taken the effort to submit a comment/vote. I think that's better than just a completely random selection, at least they have made the effort to participate through the voting.

I appreciate the efforts of those who do it.
Canson
said on 6/Mar/19
@Christian: agreed
Christian 6'5 3/8"
said on 6/Mar/19
Average Guess at 6'3.42" is a joke. He looks 6'2.75"
VelikiSrbin
said on 5/Mar/19
I'll give him 6'3. He's 55+ he may have lost some height. What do you think his weight is? I guess 250+ lbs
Jordan87
said on 14/Dec/18
He is clearly under 6'3 with ROb. Why 6'3.25"? He looks 6'2.75".
Zampo
said on 7/Nov/18
Average guess seems higher than I would have thought. Looks around a flat 6'3 to me in the photo.
Tall Sam
said on 28/Sep/18
He looked quite big in The Founder near Nick Offerman and Michael Keaton, I don't know if it was camerawork that made him look bigger than usual but it was worked as an ironic thing as he's so relatively meek and cowed by Keaton's conniving character.
Junior Hernandez 1990
said on 22/Aug/18
Rob is 5'8 1/8 at low so John Carroll Lynch is 6'3 at his low with Rob. I wonder what footwear they both had. Is it similar in heel?

Editor Rob
A typical shoe he wore
MrTBlack
said on 18/Jun/18
Im in awe how anyone could think Carroll Lynch is less than 6'3" hell, I think even 6'3.5" is quite possible and he just omitted the half inch.
Bosconotovitch
said on 8/May/18
Eastman from TWD!
Christian-6'5 3/8
said on 6/May/18
@Andrea
When I said "reasonable" I was basing it on my own opinion. Of course there are others who don't think your estimates are reasonable, like grizz.
Andrea
said on 5/May/18
Christian, you agreeing or disagreeing about certain estimates certainly doesn't make those estimates more or less reasonable, though.
Canson
said on 5/May/18
@Rob: I have to agree with Andrea and Christian about him giving the appearance of a weak 6'3" in the height chart. Of course, you have met him so that may not be the case in person where he could be 6'3"+. However, speaking specifically to the picture above, he doesn't touch 6'3". He would only be about 190cm. It's similar to the chart for Ray Fisher. In that one, he didn't look anything close to 6'2.25 let alone 6'2.5. In fact, 6'1.75-6'2 is how he appears with the chart in the picture he's in with you. However, in the case of the latter, the chart appears to be off as you also look a hair under 5'8" as opposed to the former where you line up to your actual measurement of 5'8 1/8-1/4.
Redwing
said on 5/May/18
He looks 190 cm
Christian-6'5 3/8"
said on 4/May/18
@Andrea
Good point, I was thinking the same thing.
@grizz
I doubt that's the case. He makes reasonable estimates for the most part, although on some celebs I strongly disagree with him like Boris Kodjoe's.
Andrea
said on 4/May/18
"grizz said on 3/May/18
Andrea downgrades everyone."
Ikr? 😊
Canson
said on 4/May/18
@Grizz: I have to disagree there.
Canson
said on 3/May/18
@JB-5'9: well i didn't comment on this page at all until now and nothing about his height. So no need to call anyone delusional. And to Christian's credit, he is entitled to his opinion on his height. If you look at Rob with the guy, he can look right around 6'3". 6'2.75 and 6'3" won't look much different in terms of appearance. Based on how you attacked me on General Heights for no reason as well, it seems you have a personal problem with me when I've never even addressed you. I'll digress though on my thoughts of why
By the way, to his credit, Andrea could be right in that he could give the appearance of a weak 6'3 like he mentioned next to Rob, which is also about 6'3". But of course Christian was singled out for his estimate and I didn't even provide one
Canson
said on 3/May/18
@MrTBlack: I don't purposely downgrade people. You've even seen with other celebs where I have had them right where Rob does or even said potentially a hair over and we have agreed on several of the celebrities' heights here. Sure there are many where I feel that they are shorter than listed but in my opinion there are a lot here who are overlisted
grizz
said on 3/May/18
Andrea downgrades everyone.
Agent Orange
said on 3/May/18
If we assume that Rob's eyeline is roughly in line with a six footer's mouth I would say he is as listed.
Andrea
said on 3/May/18
Rob, maybe add a height chart?

Editor Rob
I'll add one.

One thing I'd say is John doesn't have as big a head as you'd imagine...
Andrea
said on 3/May/18
"... I probably have a bit more knowledge about heights and height differences than the majority of visitors here ..." I bet you do 😂😂😂
MrTBlack, IN THIS CASE, Christian isn't that wrong because John does look a bit under 6'3 next to Rob. This looks more a 6.5 inches difference rather than 7, to be fair, so he really doesn't look over 6'2.5-6'2.75 here. This of course doesn't mean that he's that low. In fact, if we had to go with how celebrities look next to Rob, the majority of them should be downgraded by a "noticeable" amount. What Rob guesses them in person (or what they generally look, in case I know them) is more important to me. Take a David Morrissey. He doesn't look much over 186 next to Rob, but of course I doubt he's as low as that because he generally looks taller. So despite him looking near an inch shorter than his listing next to Rob, I can totally buy Rob's estimate because, more or less, he generally looks around that 6'2 mark.
Christian-6'5 3/8
said on 2/May/18
@MrTBlack
Oh please. I didn't even say Lynch's 6'2.75", he just LOOKS 6'2.75" with Rob here. And Andrea said the similar thing as me, that he looks 189-90 range. (if anything it's even a bit lower than my guess) So why aren't you saying anything about Andrea? Downplaying would be purposefully lowering someone by several inches, like saying Lynch's 6'0" or 6'1". Saying he's 6'2.75" (which I didn't even say, he just looks it with Rob) isn't anywhere close to downplaying.
And another thing, Rob tends to overlist a lot of celebs by a certain degree (not saying this is the case with Lynch). I'm not a perfect guesser, but I probably have a bit more knowledge about heights and height differences than the majority of visitors here. And sometimes I think some celebs are taller than what Rob lists them as. So I don't always "downplay" heights.
Junior Hernandez 1990
said on 2/May/18
@MrTBlack Really not under 6'3 for Lynch but i think Christian did not mean it to downgrade him, because he might miss out to deduct a fraction of hair on rob head. Anyway its just a picture that doesn't prove he is only 6'3 or below. He might have posture disadvantage or a bit of less shoes on. If Lynch had lost a fraction at 55 now i did believe closer to 6'3.5" peak for him and 6'3 1/4 sounds fine.
JB - 5'9
said on 2/May/18
@MrTBlack: I couldn't agree more they're delusional. How does he look under 6'3??
MrTBlack
said on 1/May/18
@Christian
Im starting to think you and Canson just like to purposely down play celebs heights. This listing is better for sure. Definitely not under 6'3" off screen and with Rob here.
Christian-6'5 3/8
said on 1/May/18
Looks max 6'2.75" with Rob
Andrea
said on 30/Apr/18
He looks more 189-90 range here...
That being said, I barely know him. Although I vaguely remember him in Gran Torino where he looked maybe 3 inches taller than Clint?
Sam, although they're definitely a minority, there are certainly a few celebrities who ended up with a taller listing after Rob met them. I don't remember at what height Clive Russell was listed at, but I can think of a Callum Blue who was moved from 6' to 6'1 after Rob saw him in person.
Tall Sam
said on 30/Apr/18
He can look this range on screen too, a big 6'3"er. Nice to have a celebrity that Rob takes a photo with actually be taller than previous listing rather than lower I think, maybe only Clive Russell comes to mind (?).
berta
said on 29/Apr/18
yeah tall guy i. think he have looked a legit 6 foot 3 guy in his career
176cm guy
said on 29/Apr/18
Hey Rob, I'm kind of seeing he might be dipping below 6'3" here. Him and Thomas F. Wilson both look very similar with each other (judging by your photos with them). Since he is 54 now (turning 55 this year) do you think he might be losing a fraction of height now or does he have a bit of a footwear disadvantage that day?

Editor Rob
Lynch is close in height to Gwendoline Christine a solid 6ft 3.
Micky
said on 28/Apr/18
Looks a legit 6'3" here.
aknawkneemoose
said on 19/Apr/18
rob this guy definitely needs an increase. i've never seen this guy before but seeing him with diedrich baker who is surely a strong 6'2, i can't see him any less than 6'3.5

Editor Rob
In person Lynch is a similar guy to Sorbo I'd say, a solid 6ft 3 range guy.
Edge
said on 4/Jun/17
Looks 1.5" shorter than Randy Quaid so definately in the 6'3-6'3.5" range.
MrTBlack
said on 8/Feb/17
If anything he's 6'3.5" but 6'3" solid nothing less for sure!
Mulberries
said on 21/Apr/16
Huge hands, big frame - gives off more of a 6'4"+ impression when standing near other people, such as in The Invitation.
Rampage(-_-_-)Clover
said on 9/Feb/16
He looks gigantic in Face/Off and Fargo like 6ft5! He's burly frame might make him look taller.
He does look 1in taller than his doppleganger Dave Koechner
Sam
said on 16/Jul/13
Back in Face/Off, I thought he was 6'4" but he does seem to be around 6'3". As an aside, his character's license in Zodiac states 6'0", but that's only because the man he plays, Zodiac suspect Arthur Leigh Allen, was apparently that height.
Ajax
said on 1/Jan/13
Does look it.