John Glover's Height
6ft 0 (182.9 cm)
American actor, best known for playing Lionel on TV series Smallville.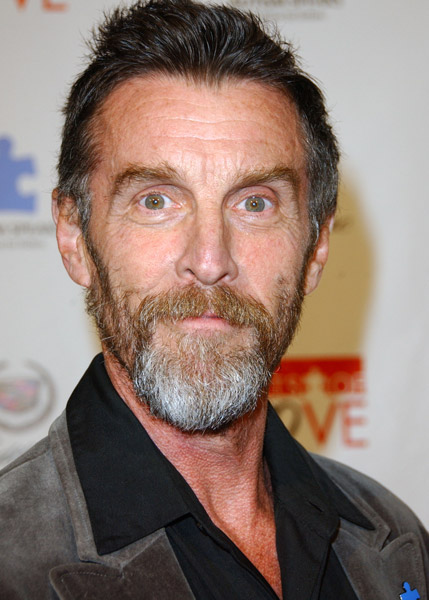 Photos by PR Photos
You May Be Interested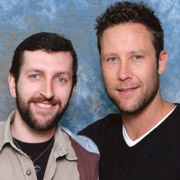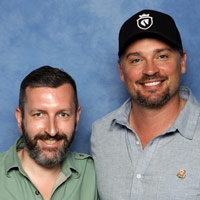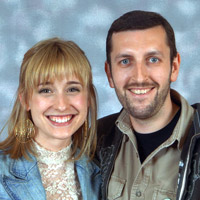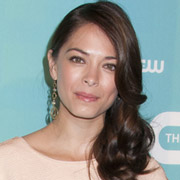 Add a Comment
23 comments
Average Guess (9 Votes)
6ft 0.22in (183.4cm)
Andrea
said on 15/Feb/19
5'11.5 isn't impossible, though that's probably the absolute lowest I'd guess him at on Smallville.
berta
said on 24/Dec/18
he was 2 inches shorter than Bill Murray. 5`11 1/2 could be closer
Bobby
said on 10/Feb/18
Is he that tall? He had a role in Batman and Robin (1997) as the doctor who creates Bane, and he didn't seem that tall, I honestly thought he was 5'4. Surprised he's even 6ft.
Andrea
said on 10/Dec/17
That's a tough photo, Shredder, but I can still see him closer to 6' than 5'11 there, if Zach is 5'10... On Smallville I think he looked comfortably taller than Michael Rosenbaum, maybe right around 0.5-0.75 inches, so I'd be surprised if he was much under this listing. And he was already around 60 back then. Today, at over 70, he may well be nearer 5'11...
The Shredder
said on 29/Nov/17
Andrea , this was all that I can really of them without a godawful angle ... This is about what they looked together in the movie.
Click Here
Andrea
said on 28/Nov/17
Are you sure about that, Shredder? He typically looked near 6' on Smallville. At worst I would have said 182 range...
The Shredder
said on 27/Nov/17
No way is he over 5'11 , He was hardly taller than Zach Galligan in gremlins 2.
Junior
said on 7/Nov/17
Still 6'0 as concern.
justbringit
said on 14/Mar/14
i think today 5'11.75" is spot on.At smallville he was just a little bit taller than michael rossenbaum he never looked 2 cm taller than him to me.I still go with 6' peak if not more
Lorne
said on 17/Sep/13
What happened to my comment? Anyway, he was a legit 6 footer, 4 sure. Today, maybe a fraction under that mark.
Yaspaa
said on 13/Sep/13
He's wearing some chunky footwear here, probably to make him sufficiently taller than Tess.
Click Here
Yaspaa
said on 8/Jun/13
He seems relatively a fair bit taller than Lex in the episodes I've been watching, like a 6'1 guy. I'm not saying he is, just saying.
Jake: 1.82 m-- 1.83 m-- 1.84 m
said on 9/Aug/12
Rosenbaum could be between 181 and 182 cm. Glover seems a legitimate 6ft, but could be a bit less.
Penguinboy25
said on 13/Jun/12
Looks about 1cm taller than Rosenbaum. Maybe a tad under 6'0 like 5'11.75 but I'd say 6'0 is fair. He probably touches that in the morning.
Eric
said on 22/Apr/11
He looks 5'11 to me. Close to Lex and 4 or so inches shorter then Clark
Patrick
said on 8/Apr/09
I still see him between 6' and 6'1.
vtec
said on 10/Mar/09
stood next to zach quinto in heroes, looked exactly the same height. solid 6.25
Patrick
said on 19/Feb/09
In another CI episode in 2007, he looks even taller than in 2006 despite his age! If this marvelous actor is less than 6', I'll eat my hat!
Patrick
said on 16/Jan/09
In 2006 Criminal Intent episode he doesn't look short at all next to Vincent D'Onofrio, less shorter than beside Tom Welling in Smallville anyway!
Maybe not 6'1 anymore(although...) but no less than 6 neither.
timmy tims
said on 27/Dec/08
Watch 'Scrooged', John stands next to Bill Murray many times and looks 2-3 inches shorter. So he cant be 6ft.
Anonymous
said on 25/Aug/08
6'1 in his prime, Rob?
Drove
said on 11/Jul/08
Appear smaller to me... i said TO ME!!
Zeros
said on 23/Jun/08
Yeah,he is 6'0,he looks 1 cm taller than Rosenbaum in Smallville.