John McEnroe's Height
5ft 11 (180.3 cm)
American Tennis Player. At Wimbledon he claimed to 'grow' to 6ft after stretching routines.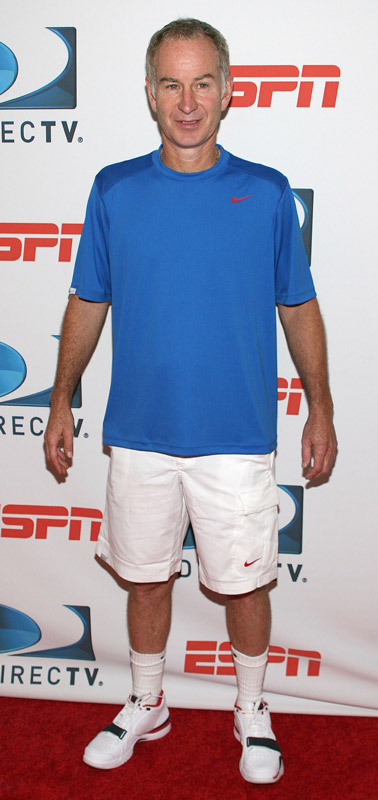 Photos by PR Photos
You May Be Interested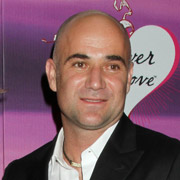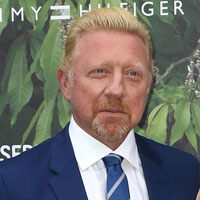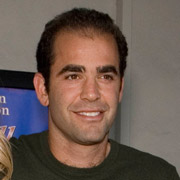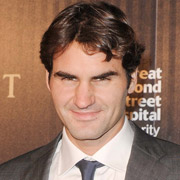 Add a Comment
114 comments
Average Guess (30 Votes)
5ft 11.44in (181.5cm)
Piort Kuczinski
said on 16/Jul/19
Rob when are you going to add Bjorn Borg? Similar height no?
texluh
said on 6/Jul/19
On 5 July 2019, on Today at Wimbledon, Claire Balding did a section on the 'giants' (6 ft 5 was the shortest, 6 ft 10 the tallest) in the draw, and then she asked Pat Cash how tall he is. Pat said 6 ft 0. And McEnroe was the other guest, and he implied he was 6 ft when he said 'us guys' in context. The thing is, Pat Cash was always a listed as 5 ft 11 just like John McEnroe was!
Lkkss
said on 17/Feb/19
Out of bed -181.89cm
Before bed - 180.3cm
Murray
said on 16/Feb/19
He was always listed at 5-11. Seems spot-on.
Click Here
Terence Perring
said on 22/Jan/19
Today (22/02/19) he interviewed Nadal at the Australian open. He looked nearly three inches shorter, on level ground.
Animus
said on 7/Dec/18
You can tell from his proportions in the new photo on this site that he is closer to 5'11 than 6'0 - no six-footer that I've seen looks that short. A strong 5'11 in his prime is likely, so as I've argued before, 181cm is a respectable guess. The current average guess of 5'11½, though, is a bit too much for McEnroe.
dicky curtis
said on 19/Oct/18
I definitely think this guy is close to 6ft indeed. he holds his own next to 6.1 henman.
Markus
said on 15/Dec/17
Where is the 2,5" (!) between JM (5-11) and BB (6-1,5)?
Click Here
and:
Click Here
Becker is approx at Nadal´s height now (Rob: 6-0,25).
Pierric
said on 5/Sep/17
181 certainly. Monica Seles looks 177 for me...
Click Here
Chris
said on 16/Jul/17
I think 5"11.5 peak with longish limbs now just a flat 5"11
Animus
said on 16/Jul/17
He claimed 5'11¾" exactly in his latest appearance on Charlie Rose. That might be a bit much but certainly a strong 5'11". I would go with 5'11¼"; I find it hard to believe that a 182cm guy would be downgraded to 180cm in the competitive world of professional sports.
highlysuspect
said on 13/Jul/17
Peak height just a smidge under 6 foot now 181 minimum
Animus
said on 13/Jul/17
I just watched some old footage of him and he seemed increadibly long-limbed for a 5'11" guy. He was broad-shouldered and had long arms and generally had a body well-suited for athletics. I still think 181cm would be a better fit.
Animus
said on 30/Jun/17
I think he is taller than this. He edged out Colbert on the Late Show when most 5'11" guests look equal to Colbert. I would give him 181cm; if he was closer to 182cm, I think he would have been listed as a six-footer during his career.
berta
said on 16/Jun/17
hm 180 cm could be to low. to me he looks maybe 181,5 cm
James
said on 28/May/17
I think he could be 6 ft in the morning if and ony if, he ends up as 1.81 in the night. A night height of 1.80 is not enough to be 6 ft in the morning.
Johnson
said on 29/Jan/17
182 possibly... 189 cm Carlos Moyà didn't tower him
Simon
said on 25/Jan/17
He is in good shape and slim and holds himself well , so my guess would be 5 11 and a bit . But close to 6ft during his Wimbledon days ..
Chris
said on 9/Jan/17
I think in his playing days he was 5"11.5 now his posture is naturally looser and may have lost a fraction throughout his fifties. Still looks above average in. Exbhition matches but he does sometimes try force his posture. His brother listed 6"0 never looked more than a 1cm taller.
Jack
said on 27/Dec/16
He said himself he is a smudge taller than agssi and was jut six feet. People need to get a clue. He is undervalued here. He is 181 or 182 in morning
Michael
said on 10/Oct/16
One of the guys with underestimated height. With 6-1(+) Boris Becker:
Click Here
Now: 5-11,75 Peak: 6-0,25
Goose
said on 17/Sep/16
I stood next to his brother (Patrick) on the Subway in NYC around 2000' and he was 6' to 6'1/2 which is his listed height. I saw John's band play in Seattle in '96 and was 15ft from him. Doing a little math & comparison, I'd say he was (then) between 5'10 3/4 & 5'11 1/4... Could have shrunk since then In pictures with his brother he's about an inch shorter and on stage he looked 5'10 3/4 barefoot - hence my calculation...
victor
said on 6/May/16
6'1 would not "tower" a 5'10er.
Copnovelist195
said on 9/Nov/12
I saw Mac after he'd won a match at the Beckenham tournament in 1989, a warm-up tournament prior to Wimbledon that is now defunct. He was no more than 5ft10 then, but still a blinding player the way he just guided his shorts around the court, soaking up his opponent's power.
mister
said on 2/Jan/12
Yes, if Djokovic was much taller he wouldn't be able to move quite like he does.
MD
said on 10/Sep/11
Mr. R,
I heard them discussing height, as well. I was surprised they continue to call Nadal 6'1" when he clearly isn't. They then mentioned how Andy Murray had "a couple (2)" inches on Nadal, when it's clearly more.
Most people don't agree with this, either, but I can't see how Novak keeps being listed a full 6'2". If he is, it's a very short 6'2". After he won the match against Federer, I swear they were exactly the same height, yet Djokovic again and again keeps getting called tall during these events as if he towers the other major players.
Mr. R
said on 10/Sep/11
Today at the US Open, the folks were talking about these new giant tennis players. They then started listing heights of former players: Rod Laver 5-9, Pete Sampras 6-1, Jimmy Connors 5-10, Bjorn Borg 5-11 (someone thought he was actually six)Roger Fed 6-1 Rafa Nadal 6-1 Noval 6-2+ Andy Murray - 6-3.
But the comedy came Johnny Mac Described himself as a six footer, and the other commentators laughed. John said maybe giving himself a little extra to reach 6'. One person said, he must have been counting his curls
Robbie
said on 5/Sep/11
Click Here
There's no way the height discrepancy between Serena and John is 4cm. More like 2cm max. Assuming one of their heights is accurately listed on this site, Serena Williams is 176cm and John McEnroe is 178cm OR John McEnroe is 180cm and Serena is 178cm.
Which begs another question: is Nadal more a 6 footer or is he really 6'1? Because although he's leaning, he only appears at most 4cm taller than McEnroe.
I assume the following:
Rafael Nadal - 184cm
John McEnroe - 180cm
Serena Williams - 178cm
Mr. R
said on 1/Sep/11
I was watching the match when John claimed to be a six-footer. Whoever was the other commentator, called him on it and told him that he was listed at 5-11 when he was playing. John says that yoga has given him an extra inch, but I doubt it. Plus both of his sons tower over him at 6-1 and 6-3.
jake
said on 31/Aug/11
Yeah Djokovic is at least 6ft1.75 and looks the 188 cm or full 6ft2 gets listed at. He looks no more than 3 inches shorter than Bernard Tomic (6ft4.75).
rud
said on 30/Aug/11
djoko is 187-188 barefoot. looked about or over 191 in shoes.
no way is mcenroe 180. looks more 178 next to 180 borg IMO.
Jed
said on 29/Jun/11
He just said, when having a conversation with Andrew Castle about dunking a basketball during a second set change over in the federer v tsonga quarter-final match, when asked how tall he was: 'I was listed as 5'11 but I think I'm 6'. I'll have to get that checked out one day as some guys have challenged me on it, but we all get one challenge' (joke referring to Wimbledon hawkeye challenges).
Or it was something very similar to that. Either way, he claimed 6', but admitted he was unsure. Castle (about 6'3) sort of went 'right' and didn't really argue with it. But I think McEnroe genuinely thinks he's 6' even. Which he evidently isn't.
gcm
said on 1/Mar/11
In all fairness, mcenroe in his heyday didn't look any taller than 5' 10''. His statement could very well be true as he does look taller nowadays.
Bon_
said on 27/Jan/11
with Djokovic looks 5'9 max, and I have my doubts that Djokovic is very close to his listed height.
jake
said on 20/Jan/11
Djokovich is 6' 2" I think.
Bon
said on 7/Dec/10
He never looked over 5'10 to me. Djokovic is about 6'1.25 and he clearly has good 3, if not 4 inches on Mcenroe.
runt
said on 23/Jun/09
I could swear he was listed as 6-1 in the 1983 U.S. Open. Prolly height with shoes.
Mr. R
said on 27/May/09
Rob, I was the one who mentioned the height change for Mac. He was always listed at 5-11. During one of the tennis matches I was watching, he referred to himself as "a six footer". The other commentator said that he was always listed at 5-11. JM then mentions his stretching routine took him to 6 feet. By the way, hello old friends! Sorry I have been busy getting my life together again. Rob, how was the trip to New York? Is there a diary of your time on your page?
[Editor Rob: I wanted to phone but well, I didn't come through on that one...sorry.

the trip was great. I decided recently that I want the site to go on without glenn though. He was 5ft 6.75 - 5ft 7 and 1/8th, that's the height range I saw him at.]
Brad
said on 17/May/09
Yeah, it is.
Anonymous
said on 11/May/09
thankyou 5'11" is much more sensible for john
Brad
said on 11/May/09
Patty was more revealing in '82, trust me, I saw it in clubs. A real "scandal".
gilipollas
said on 10/May/09
why would he use elevator shoes? I don't get it. In any case this is a freaky picture of Glenn looking creepy, Mac looking drunk and her we all know about her LOL
Milosh
said on 9/May/09
I think he's about 5'11" too. Also, was that lady in the picture aware of how revealing that top is? Yikes!
glenn
said on 7/May/09
ill ask john.i see him often.
Brad
said on 7/May/09
"contemporary height inflation". Jon Lovitz: "yeh, dats it, like really new". Imagine fighting over John's height with John.
richinkle
said on 6/May/09
I agree with Antonio. He was always listed as 5'-11" during tennis matches in the 70's and 80's, and has certainly not grown since then. This 6'-0" listing is more of the same contemporary height inflation.
glenn
said on 6/May/09
i agree brad.
Bo
said on 6/May/09
wow can u say "see-through shirt" lol
Brad
said on 6/May/09
Elevator shoes on John McEnroe...omg.
glenn
said on 6/May/09
maybe.doubt it.but you never know.
Anonymous
said on 6/May/09
Elevator shoes!
glenn
said on 5/May/09
i wonder now if im in the gutter above in the pic.looks like the curb.or rather,i remember it the curb.i have another with him.i guess he still looked tall next to my short ass.have to dig it up.5-10.5 sounds too low.but the pic above may be more illusion than we think.
Antonio
said on 5/May/09
If his claim of growing to 6'by stretching is not true, and it most likely isn't ... then he is not 6'!
He was always listed at 5'11". He is over 50 yrs. old now and most likely beginning to shrink. He is probably around 5-10.5 now.
Ali
said on 2/May/09
I think Mcenroe is 181 cm, that is 5'11.5
I assume.
glenn
said on 2/May/09
i dont dispute most of that post.
Brad
said on 30/Apr/09
Glenn can handle himself, he's from the Bronx where they battle stray cats the size of dogs and the movie "The Warriors" without Curtis Sliwa around let alone a doofus at a keyboard drinking a Pepsi in Denver. Sam & Dave Tour had Roth with 8 bodyguards for a black belter, Sammy had about 1, for his wife. Rumour has it there was a photo of Dave looking like Ron Howard from a pap in the woods of Maui and he got 4 figures for the negatives. Roth's parents' house in Pasadena was used in every rap video, Hart To Hart episode, etc. when a mansion was needed. Sammy was up on the 10 in Fontana in what would be Pittsburgh. His new band sucks.
glenn
said on 29/Apr/09
sammy thought roth had a quick haircut on a jet one night.then roths platinum blond hair was back again the next day.this was on the sam and dave tour,2004.
Brad
said on 29/Apr/09
Roth lied about his age, wigs, VH film, etc.. He played the MGM in a cabaret show 10 years between ASCAP and WB checks. Sammy was laughing at him.
[Editor Rob: brad I'm giving you a warning, to just lay off glenn. I'm lenient with you.]
J.J.
said on 29/Apr/09
looks very 6'0" taking into account Glenn is in front
Tareq
said on 29/Apr/09
While we are talking tennis and celebs...my 2 minutes of fame with tennis celebs...Back in January 2004, while I was on my way to visit my home country of Bangladesh, I ran into Brad Gilbert, Andy Roddick and Tim Henman while waiting for my connecting flight at the Dubai Airport. Brad was coaching Andy at that time and Andy was #1 back then. I thought they came to play at the Dubai Open; but turned out they were heading Down Under for the first slam of the year. All of them looked exactly as they were listed on the ATP website. Brad was 6'1" with a pretty large frame; Andy was a solid 6'2" and Henman was 6'1". Andy and Henman were good friends and they used to practice together. Funny thing was that I called out Brad Gilbert as "Hi Brad!" almost as if I knew him personally. He was quite surprised as he did not expect anybody to recognize him in an airport in Middle East...While I was leaving them after my brief conversation, I overheard Roddick asking Brad that if I was a friend of him. Brad was like...Naah! Must be a fan :)
Ian
said on 28/Apr/09
He's barely taller than Bjorn Borg was 180cm 5ft10 as I can remember.
Click Here
glenn
said on 28/Apr/09
i couldve sworn roth was 6ft like he claims in the early 90s.either he shrunk 2 inches,or he was 5-11 and now 5-10.
Bradley
said on 28/Apr/09
Back when he was an active player, he was usually listed at either 5'10" or 5'11". I've seen him (although I've never stood next to him) and feel he probably is within that range. I'm not sure why anyone would really care since he's neither short nor tall.
Vibram
said on 28/Apr/09
He was incredibly slight during his playing years... that makes a man look smaller IMO. Was Jimmy Connors only 5ft9'ish? That's quite small for a tennis player these days.
Brad
said on 28/Apr/09
Roth has always looked tall by Michael & Eddie & Sammy.
Massimo
said on 28/Apr/09
He is my favourite tennis player ever. Right now I am rewatching the 1984 Wimbledon final between him and Jimmy Connors which he won 6-1/6-1/6-2.
I remember that he interviewed Nadal just after the 2008 Wimbledon final and he was quite clearly shorter than Rafa. I think that Rafa can't be over 6'1" as he is shorter than Federer. I am pretty sure that Rafa Nadal is gonna be remember as the greatest tennis champion of all times. He still has about 40 Grand Slams to play and who knows how many of them he is going to win.
Anonymous
said on 28/Apr/09
with Henman he looks 5'9". There must be something wrong with that photo, though I see him being more 5'11" than the 6'0" he claims. Tareq, men usually start to lose height in their early 60's, so it's not surprising to see McEnroe being just as tall as he was 20 years ago.
glenn
said on 28/Apr/09
roth shocked me.looked 5-10 when i saw him 18 months ago.
Brad
said on 27/Apr/09
EVH operations have shrunk him. Roth looks shorter due to the short hairpiece he wears now. The '86 wig was giant.Alot/reconize/honered. Pow/Zap/Bam!
The Horse of FUNK
said on 26/Apr/09
I'm sorry, but there's just something funny and funky about this photo.
Ian
said on 26/Apr/09
He is not 6ft1, he isn't close to that. Tim Henmen is 6ft1
Click Here
jon
said on 26/Apr/09
Stiffelio is obviously blind-Mac looks over 6ft in this picture because of angles and positioning. He is under 6 foot tall. At wimbledon he was commenting how tall Henman was when he stood next to him. He was expecting to be taller than him but was WAY shorter.
GPM
said on 24/Apr/09
I sold McEnroe tennis balls at the Hotel he was staying at. He was standing two feet away from me. He is six feet tall.
Tareq
said on 24/Apr/09
McEnroe has said in his book and also during commentry that he is 5'11.75" but he rounds up and says 6 ft when people ask about his height. The surprising fact is that now, even at 50, he has not lost any height from his heydays of the 80s. I guess regular tennis and strength training/stretching has helped him hold on to his peak height so far. His slender frame at 165 pounds, especially the slim shoulders, makes him look around 5'11" when playing tennis on tv. But when he stands next to other players, you could tell that he is just shy of 6 ft. His younger brother, the Davis Cup team captain Patrick McEnroe, is solid 6 foot.
ACG
said on 24/Apr/09
This pic be needin' some censor bars....lol.
glenn
said on 24/Apr/09
he sure looks 6ft next to federer,as shown on the site.and he claims 6ft.i buy no less than 5-11.5.evh shrunk to 5-6.5.from 5-8.evh also wore boots alot too.old friend of mine that actually reconized me years later.i was honered he reconized me in front of friends.
Anonymous
said on 23/Apr/09
Stiffelio says on 22/Apr/09
All tennis heights (and most athletes' heights for that matter) are taken WITH shoes.
I don't think they get measured, they probably get listed at the height they claim themselves. That's why you see Federer being the full 6'1" he's listed at, while someone like Donald Young is 2-3 inches shorter than his listed height.
Brad
said on 23/Apr/09
I've seen a picture of EVH & Mac, it ain't pretty if you believe he is 6'. She showed more than that with Scandal opening for The Kinks in '81 at the Garden.
bam
said on 23/Apr/09
the guy does have a lot of 5'11 listings floating around.
James
said on 23/Apr/09
Does anyone notice that you can clearly see that woman's nipple?
glenn
said on 23/Apr/09
how is he barely taller than eddie van halen when evh is 5-8? even at worst,that still 3 inches if he was 5-11.
bam
said on 23/Apr/09
5'11 to 6ft? that sounds incredible.
richinkle
said on 22/Apr/09
He has referred to himself as 5'-11" in the past. Never 6'-0".
Brad
said on 22/Apr/09
Barely taller than Eddie Van Halen.
glenn
said on 22/Apr/09
metic-cause im presenting the beauty on the right!
glenn
said on 22/Apr/09
he isnt 5-11.i use to see him and edward van halen backstage alot.john towered eddie and i.6ft min.
Stiffelio
said on 22/Apr/09
All tennis heights (and most athletes' heights for that matter) are taken WITH shoes.
Metric
said on 22/Apr/09
Lol, Glenn you look so evil in this pic! Wicked eyes. I was scared ;)
miko
said on 22/Apr/09
Solid 5"11, looks taller due to being stick thin.
D. Ray Morton
said on 22/Apr/09
5'11"? Are you kidding? That height is on the line!
Brad
said on 22/Apr/09
He's 5' 11".
Anonymous
said on 22/Apr/09
tennis players height aren't accurate at all, Nadal is listed at 6'1" and is clearly shorter than Federer, Gasquet is listed at 6'1" and is shorter than Nadal, Hewitt is listed at 5'11" and is at the very least 3 inches shorter than Federer, Donald Young is listed at 6'0" and is shorter than 5'10" listed Kei Nishikori, Gulbis is listed at 6'3" and is shorter than 6'2" listed Djokovic, Verdasco is listed at 6'2" and is pretty shorter than 6'2" listed Roddick, Lopez, Djokovic. McEnroe looks to me 5'11", that's how he gets listed almost everywhere.
anon
said on 21/Apr/09
"Stretches" doesn't make sense unless he had an inherent spinal disc compression problem that he was able to correct through stretching. I'm not a doctor but I can buy that if that's what he claims, he definitely seems taller now than when he was younger. Easily 6'. And the thing about tennis players is they can't lie. They all wear the same shoes and you always see them photographed and videotaped together. That's why Federer towers over Tiger Woods but is not much taller than McEnroe - Fed's height is accurate, Mac's height is accurate, Woods' height is not.
Leung
said on 21/Apr/09
Wow! McEnroe is taller than I expected.
I had always thought he looked 5
Stiffelio
said on 21/Apr/09
Mc a six footer? No way, not even dreaming. He used to be 5'11 with tennis shoes on in his playing days. He looks 5'10.5 in the picture with Glenn.
Anonymous
said on 21/Apr/09
Wow so he's taller than Borg? Borg is listed everywhere as 5'11". I always thought McEnroe was at least 1 inch shorter by seeing them on the court. Maybe it's because Borg had huge shoulders that made him look taller.
Doug
said on 21/Apr/09
Why was he always listed ar 5'11" then?
miko
said on 21/Apr/09
He's looking very close to 6"0 in this pic.
I think he's 5"11.75.
Click Here
glenn
said on 21/Apr/09
thanks for backing me tubbs.
Rick
said on 20/Apr/09
A well known weak 6 footer. Has been married to Smyth since the late 90's. Before that, he was married to Tatum O'Neal. Great player. Equally great commentator. Hillarious.
Brad
said on 20/Apr/09
I owned Patty by a foot.
tubbs
said on 20/Apr/09
Mac mentions the fact he grew from 5'11 to 'atleast' 6'0" nearly every Wimbledon when he commentates for the BBC, he puts it all down to extensive stretching regimes he used to do to combat an excruciating back problem he had. He used to host a quiz show on BBC a few years ago and looked atleast 6ft.....i think Glenn may be near the truth citing him at 6'1", a couple of years ago there wasn't much between himself and the 6'4" Goran Ivanisevic. It goes to show that if you have the motivation and commitment it is possible to gain an inch or two.....Rob,has any Celebheight friends tried this as an experiment to see if it works?
[Editor Rob: if I could get motivated enough and spend 6 months doing a rigorous stretching program I would do it, but I get distracted too easily.]
Ant
said on 20/Apr/09
wow never realised he was that tall I always thought he was around 5ft 10, possibly the most talented tennis player (in my opinion) ever cool dude.
glenn
said on 20/Apr/09
im surprised people didnt know he was married to patty smyth for 20 years.i thought he was 6-1,but the more i think about it,6ft sounds right.
glenn
said on 20/Apr/09
thats correct james.big shoes.adidas with less than an inch.
DuDe
said on 20/Apr/09
are we staring at john and glenn or are we staring at that lady on the right? nice top btw i'm wondering about her height.
D. Ray Morton
said on 20/Apr/09
6 ft 0? You cannot be serious!
Haze
said on 20/Apr/09
nice pic glenn. musta been cold that night hahaha
mcfan
said on 20/Apr/09
Who is the actress on the right? She's somebody.
Anonymous
said on 20/Apr/09
When did you start referring to Glenn as 5'7.5 instead of 5'8?
[Editor Rob: on the glenn page I changed it last week.]
dave
said on 20/Apr/09
looks a 6'1 if standing straight here, which is weird as 6'1+ fed is clearly taller than him in every interview.
miko
said on 20/Apr/09
He is listed as 5"11 nearly everywhere.
The Guy
said on 20/Apr/09
Looks 5'11 for me.
James
said on 20/Apr/09
Glenn actually looks 5'8 in this pictures I presume he's wearing some big shoes.