Boris Becker's Height
6ft 1 ½ (186.7 cm)
Peak height was 6ft 2 (188 cm)
German former Tennis Player, winner of 6 Grand Slam Titles. He claimed on his twitter his height:
"haha..6'3"
. At age 18 he was being described as
"6-foot-2, 175 pounds"
.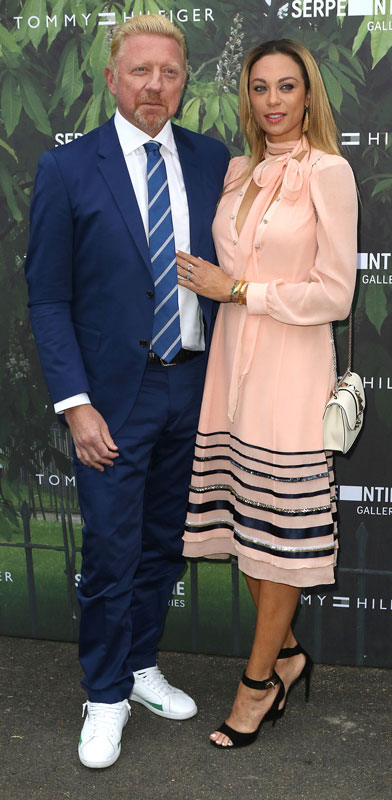 Photos by PR Photos
You May Be Interested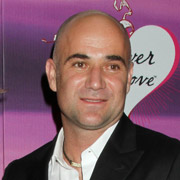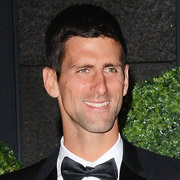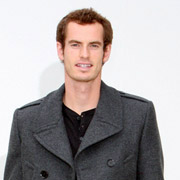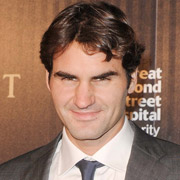 Add a Comment
88 comments
Average Guess (38 Votes)
Peak: 6ft 2.29in (188.7cm)
Current: 6ft 1.13in (185.8cm)
Mickie
said on 29/Oct/20
6'2" flat at peak maybe. I wouldn't go over that though. More recently I think he's under 6'1". Best case scenario I see for him is hidden height getting him into the 184 - 185 cm zone, but he can look less than that.
Tigerbeer
said on 12/Sep/20
I would say 6.1 same as Nadal on this photo.His head is bigger than Nadal's and posture poorer which make him look a bit smaller but clearly taller than McEnroe.
Click Here
Rampage(-_-_-)Clover
said on 11/Jul/20
I think 188/189cm peak
OriginalAnon
said on 8/Jul/20
Becker might've been 189cm during his prime. There's a good chance of that but 188cm is just as likely.I think Ivan Lendl was only 186/187cm but not a full 6'2''. Becker looked slightly taller than him.
HeightRealist
said on 1/Jun/20
Becker has had hip replacements and knee surgeries. He is suffering from many issues. If you look at his picture with his wife on this page, look at this right hands. Looks like he suffers from arthritis or rheumatoid disorder.
Becker has gone from being clearly tallet than Novak Djokovic to being 2.5 inches shorter. He has lost about 2 inches at the least. Also notice how he is standing, weak posture like he is compressed both in upper and lower body. Face is bloated.
Tough times for Boris boh financially and health wise. Loved him growing up.
Rampage(-_-_-)Clover
said on 19/Mar/20
I think he can still stretch up over 6ft1
texluh
said on 3/Jan/20
Boris has lost an incredible amount of height over the last 12 months or so, it seems. He's in a lineout today or yesterday (available in Amazon prime replay) and he's by far the shortest, next to five or six players. Andreas Mies is one of the shortest. According to Google Andreas Mies is 6 ft 2, although he's not got a profile on celebheights. So knowing google he's 6 ft 1. Boris was an obvious 2 inches shorter. So that's 5 ft 11. He was completely dwarfed by the entire team. Boris is hobbling (he had knee surgery this year to add to his hip surgeries) and he has tennis ball sized growths on his elbows. His posture didn't look bad but even if it was, I doubt he was actually capable of standing up straighter. At the moment I'm going for 5 ft 11. Like the man or woman said below, he's similar to McEnroe now, whom I'd still put at 5 ft 11.5 plus. I can't vote for 5 ft 11 so I've had to vote 5 ft 11.5
Public Enemy
said on 13/Sep/19
@Editor Rob how tall Is his son Noah?

Editor Rob
he could be over 6ft 2
tennis fan
said on 22/Aug/19
When reruns of late 80s tennis matches were broadcast, profile stats during warmup billed Boris as 6'4", including the 1989 US Open Final against Ivan Lendl (6'2").
Importer
said on 23/Jul/19
I'd say 6'1 today.
Rory
said on 21/Feb/19
I'm 6ft0.75 and he was around the same height as me in 2016 but his posture was poor, I still think he'd be easily 6ft1+ when standing tall.
dicky curtis
said on 20/Feb/19
This listing is one of the very few i really disagree with. Do you still think Becker is 6ft1.5 rob? He never looks it compared to novak. Also during the analyses prior to the wimbledon final on the bbc standing next to mceenroe he does not even look 6.1, he has lost quite a bit of height during the years. Maybe he is a little over 6ft these days

Editor Rob
6ft 1 flat today? Might be possible, but how much of that could be he doesn't stand as well as he used to.
dicky curtis
said on 15/Nov/18
His current height listed here, is exactly the same as novak djokovic his current height. yet Novak is clearly taller. maybe a full inch taller. 1 of those listings must be off. I think becker is 6ft0.5
Rampage(-_-_-)Clover
said on 29/Aug/18
186cm at worst today and peak no less than 188cm
berta
said on 8/May/18
he dont really look taller than 6 foot 1 today? i cant see him over 186 and peak was probably 1/4 under the listed peak. legit 187 guy who is now 185.5-186?
Rampage(-_-_-)Clover
said on 4/Apr/18
I think you may need to update that sentence. Nowadays he looks 187cm, in the 80's looked a solid 188cm
Rampage(-_-_-)Clover
said on 19/Feb/18
Becker could have been 188-189cm zone in the 80's. A strong 6ft2 guy who rounded up to 6ft3 (probably hit it first thing though). Today looks 186-187cm
Antonio
said on 6/Dec/17
In this pic, he's closer to the camera, wearing big sneakers and still looks two inches shorter than Nole. Current height 183cm
Click Here
movieguy
said on 21/Nov/17
Just noticed the photo of McEnroe and Becker, link by Michael. The difference is amazing between young Becker much taller than Mac and todays Becker virtually the same height as Mac. Clint Eastwood style height loss. All that diving on court has taken it's toll.
Anonymous
said on 30/Oct/17
Rob, Becker has lost a significant amount of height. He has chronic health issues and has had a double
hip replacement.
I don't think Becker was full 6'3. More like 6'2.5 189cm.
Nowadays he is 184cm. He had an ankle surgery a few months back.
Becker has lost 1.5-2 inches in height.
Look at these pictures Rob:
Click Here
Click Here
One thing I'm sure about, is that Becker in his prime was taller than Murray. Since Murray
is 6'2, half an inch taller Becker is a reasonable estimate.
Rampage(-_-_-)Clover
said on 28/Oct/17
Out of bed: 190.5cm
Before bed: 188.6cm
movieguy
said on 26/Oct/17
Times change. When he came on the scene as a 17 yr old everybody thought he was a giant by tennis standards. The same thing with 6'2'' Ivan Lendl who was seen almost as a Darth Vader type figure of intimidation and physical strength. Towards the latter stages of his career Becker himself said something along the lines of how he used to be one of the biggest players in the locker room but was now just average. 6'2'' is pretty much the norm for male tennis players these days.
Harry Marks
said on 30/Sep/17
Why no comment on the photo posted by Jerry, Rob? I think it clearly proves Becker to be close to his ATP listed height of 1.90m.He has lost some height now.
Editor Rob: from all I've seen of Agassi and Becker the most I'd say was a fraction over 6ft 2, not enough for me to think he was 6ft 3.
Mathew Robinson
said on 9/Aug/17
Peak 6'1.75", now 6'1".
Jerry_G
said on 25/Jul/17
I think Becker could well have been 1.90m when younger.He has clearly lost some height due to his numerous surgeries including a double hip replacement.Rob if you have Agassi listed at 1.80m how tall would you reckon Becker is in the following pic?.
Click Here
Neil Craig
said on 17/Jul/17
I was at the Wimbledon Grand Slam this week and I walked past Stefan Edberg, close enough that I patted his shoulder to say Hello there as he walked on by. I would estimate his height at 6'1" and still looking extremely fit and young for his age.
Yas
said on 14/Jul/17
Double hip surgery has robbed some height it seems.
Rampage(-_-_-)Clover
said on 16/Apr/17
I think at peak he'd be very similar to Andy Murray
jakeUK
said on 13/Apr/17
Becker was a legit 6'3'' when younger. I watched a clip of him playing Agassi in 95 Wimbledon and he towered over him. Atleast 190cm.
kats39
said on 10/Jan/17
Watched a clip of him on top gear and he does look close to 190cm..was very close in height to Clarkeson. It's remarkable how badly he's aged in 7 years. Definitely taller than Djokovic during his peak years.
Chris
said on 9/Jan/17
Can look 6"1.25 in photos today but standing tall for measurement 187 for sure. In 2008/2009 on top gear he looked 6"2,5 and in a lot better shape. Hard to believe he isn't even quite fifty. Looks five inches shorter in the pic above I think though given how tall Gwendoline would be in those heels he still would be 6"1 range.
dicky curtis
said on 7/Jan/17
he is clearly shorter then novak djokovic. there is much footage of that wich proves it.. he is like 6ft 0.5
Hijopotamus
said on 6/Jan/17
190 when his first victory at Wimbledon. He was so young, tall and handsome. What happenef to his face? He agrd very badly. Seems a great guy.
Rory
said on 19/Dec/16
Yh today standing tall for a measurement I'd say 6'1.5 seems like a solid estimate. His posture isn't good though so half the time he can look 185-6. I'm 184-5 and he was a bit taller than me for sure. His peak is interesting though was he a full 6'2 or a weak 6'2. Not sure. It's easy to forget with this guy that despite being around for ages now he's still not even 50 yet so it's rare to see him losing half inch by 48/49. I reckon 6'1.75 peak, 6'1.5 today but stands like a 6'1-1.25 guy a lot of the time now.
Rampage(-_-_-)Clover
said on 18/Dec/16
I think he still comfortably clears 6ft1 today
Yas
said on 14/Dec/16
He was on Top Gear 5 years ago and Clarkson remarked on how tall he was. He did look close to 6'3.
kats39
said on 13/Dec/16
Peak height 1.90m or 6'3''.Anybody who knows tennis knows he was taller than both Lendl and Edberg . His major rivals during the period of 80's. Edberg was more closer to 6'1'' and Lendl 6'2''.
Michael
said on 19/Oct/16
Click Here
Click Here
Becker needs a downgrade, massive height loss obviously.
Rory
said on 9/Oct/16
I saw him today at frieze art gallery London, and he was taller than me (I'm 6'0.5-75) He looked to me with poor posture a solid 6'1 or 1.25, I think stood to be measured he'd hit 6'1.5 today comfortably. So this listing is spot on.
Arch Stanton
said on 2/Oct/16
I just guessed 6 ft 2 peak and 6'1.25 now.
Michael
said on 1/Oct/16
Boris Becker
Now: 6-1
Peak: 6-2,25
Rampage(-_-_-)Clover
said on 29/Sep/16
186cm today is likely but did look a 6ft2 guy in the 80's
Michael
said on 29/Sep/16
My estimation of Boris Becker.
Rahul
said on 28/Sep/16
Ivan Lendl & Stefan Edberg are rated 6'2" by the official site of Association of Tennis Professionals. The same site had rated them 187 cms a few years Ago. I am not sure if these 2 are really 6'2" or even 187 cms (6' 1.5"). They both looked 6'1" or 6' 1.25"' at the most during their playing days. Becker has 0.75" inch over these 2. Hence Rob's rating of Becker as 6' 1.5" now (assuming he has lost half an inch with age) seems logical
Rampage(-_-_-)Clover
said on 27/Sep/16
Editor Rob: it is possible becker was 6ft 2 and has shrunk a bit through his 40's.
That's what I've been saying all along§
Editor Rob: it may well be fair, and I think for the moment 6ft 2 1.25 could be possible, but this is one I think voting would be interesting on.
jesse12
said on 27/Sep/16
You've got this one wrong Rob.. If you've ever seen Becker next to legit 6'2'' Lendl you'd know he was at least an inch taller. He had to be have been at least 6'3''. No way any lower than that. Just too big a guy to be 6'1''.
Editor Rob: it is possible becker was 6ft 2 and has shrunk a bit through his 40's.
Tubbs
said on 3/Aug/16
just watched a clip of Boris with Rio Ferdinand from 2011, even as recently as then he was as tall as, if not slightly taller than Rio.....
Tubbs
said on 20/Jul/16
He must have lost an inch or so in the last few years, watching episodes of They Think It's All Over recently and next to Jonathan Ross he has at least an inch and a half on him, he really did look a very big guy.
Rampage(-_-_-)Clover
said on 11/May/16
Rob, do you have any guesses for Bjorn Borg?
Click Here
He was listed 5ft11 throughout his career but looks to be struggling to get past 5ft9 standing between Nadal and Djokovic...
Editor Rob: looks a guy whose posture hasn't exactly improved over the years...I'd expect he lost an inch of height, coupled with loose posture and you can see him look more 5ft 9 than 10-11 which at his peak he may well have been.
Rampage(-_-_-)Clover
said on 11/May/16
"Peak Height was 6ft 2in (187.96cm)"
Flippendales
said on 30/Apr/16
Thats def not a 4 inch Diff, he is raising his head and still below her eyelevel, while she isnt even standing straight. Looks about 5 inches + plus poor posture.
Johan
said on 25/Apr/16
Thats more a 4 inch difference in height. She is most likely 6'6" in those heels ( 1.98 m ) so Boris is 6'2" (1.88m) with shoes. So barefoot I would peg him at 186 cm 6'1.25" just from that pic ofc. So Rob's listing is far better than 6'2" range.
Flippendales
said on 21/Apr/16
Weird pictures above. Gwen is about 2 m in those heels? I always pegged Boris to be around 188-189, so strong 6ft2. In this picture is about 5.5-6 inches shorter? Which would make him about 6f1 1/2 with shoes on?
kevin
said on 17/Apr/16
for sure at peak taller than listed, for me always atleast 188cm
Buster'G
said on 20/Feb/16
Peak height 190cm..187cm today..i agree with Andrew he was indeed taller than both 6'2'' Lendl and Edberg during his playing days.
Rampage(-_-_-)Clover
said on 17/Feb/16
"Boris Becker's height is 6ft 1¾in (187cm)"
Andrew21
said on 6/Feb/16
I've seen enough Becker Edberg Lendl matches to know Becker was taller than Edberg and Lendl by atleast an inch.Seeing that the latter two were both 6'2'' it'7 clear Becker was a legit o'3''.A guy known to be an awefully intimidating figure on court.
Ralfie39
said on 18/Nov/15
This is pretty simple..Becker's peak height during his playing days was 6'3'' easy..he was a big man.He is now closer to 6'2'' maybe a bit under due to numerous surgeries.
Rahul
said on 30/Sep/15
Both Mike75 and JayZ are right. Becker was very close to 6' 3" during his prime.
Mike75
said on 28/Sep/15
I've had the privilege of watching Becker play inthe World tour finals live..he was no more than 10m frm me.I can tell you he was well over 6 feet..atleast 6'2''..probably 6'3''..he also has a big frame.. weighed around 200 pounds which may give the illusion that he's shorter than he actually is.
JayZ
said on 20/Sep/15
1.77 is a ridiculous height for Becker..there is clear evidence he was taller than both Lendl and Sampras who were both above 6ft tall.Like i said a peak height of 190cm for Becker is plausible.
M
said on 15/Sep/15
JayZ he simply does not have a body structure of tall man..He is 1.77m , just average height for man.
JayZ
said on 8/Sep/15
i've met Becker face to face.I'm 184 barefoot and he was taller than me by atleast 6cm.190 is more accurate..He's a big guy.dont understand people making comments based on no facts.
Rampage(-_-_-)Clover
said on 26/Aug/15
@Arch: The post-Wimbledon years have not been good to him at all...
M
said on 18/Aug/15
This is the biggest joke I have ever read, that Becker is 1.87m Ha,ha,ha,ha :) :)
boom boom
said on 26/Jul/15
Next to Edberg he doesn't look near 6'3.
M
said on 23/Jul/15
If he is 1.87m , then I am 7 feet tall ha,ha :)) I would say he is no more then 1.78m, even this is very generous.
J.Lee
said on 18/Jul/15
Rob who is the girl?
[Editor Rob: it's 191cm gwendoline christie.]
Arch Stanton
said on 16/Jul/15
70? I can see late 50s but he doesn't look quite that old! You'd think about mid 50s though for sure.
Rampage(-_-_-)Clover
said on 15/Jul/15
A picture w/h Andy Murray would really be beneficial.
Engineer
said on 15/Jul/15
@Rob: What is the height in the above picture of Gwen.If she is 6'3" and in those heels she must be 6'5" in the least
[Editor Rob: she'd stand a solid 6ft 6 in them.]
Arch Stanton
said on 15/Jul/15
Rob how does 6'1.75 peak 6'1.25 today sound? Like Jackman he might have lost hanf an inch through wear and tear despite late forties. I don't think he looks the same height today as he did.
Arch Stanton
said on 15/Jul/15
Arch Stanton says on 14/Jul/15
@Rob, this is an interesting one with Diana and Pat Cash. HIs posture isn't great but he looks 6'1 range even there I think. Click Here
[Editor Rob: I found another one of him standing better Here.]
He does actually look 6'2" there. Is a full 6'2 peak and 6'1.25 today really possible? He does look shorter today.
Rampage(-_-_-)Clover
said on 15/Jul/15
I can't believe he's only 47. He looks about 70!
Michael
said on 14/Jul/15
BB is 1,86 m today, 2 cm shorter than Djokovic (1,88m).
Peak height was 1,89 m.
movieguy
said on 14/Jul/15
I remember reading he was 6' 1.5'' when he won Wimbledon but grew to 6'3''. Doesn't look this height in photo above though. These days reminds me of the actor who played the villain Goldfinger in the classic Bond film.
Arch Stanton
said on 14/Jul/15
@Rob, this is an interesting one with Diana and Pat Cash. HIs posture isn't great but he looks 6'1 range even there I think.
Click Here
[Editor Rob: I found another one of him standing better
Here
.]
AlexMahone
said on 14/Jul/15
Something isn't right here. Maybe Becker loose some height but as professional tennis player he was taller than his former rival the great Ivan "The Terrible" Lendl.
Click Here
I saw enough Becker-Lend matches, Boris was always 2-3cm taller and Lendl was listed everywhere 6'2"" (188cm) at peak.
Arch Stanton
said on 13/Jul/15
@Rob, I think you're likely to be right, I remember him being listed at 190cm, his height in tennis shoes I think. Still, I thought he looked a decent 6'2 standing with Henman, even you originally thought that. Today he does look nearer 6'1!
[Editor Rob: how does he compare to Pat Cash, I think he was your typical near 6ft guy in the 80's, he might have looked nearly 2 inches taller.]
Gonzalo
said on 13/Jul/15
I remember seing him listed at 1`90 when he was a pro tennis player
Jim Hopper
said on 12/Jul/15
Billed as 6-3" which was b/s. An another height liar.
Modeus
said on 12/Jul/15
he doesnt look anything above 6ft1 with gwendoline
Anonymous
said on 12/Jul/15
There is a photo of Becker with Jeremy Clarkson, and Becker looks about 3-4 inches shorter. Maybe less than this height nowadays.
Arch Stanton
said on 12/Jul/15
Actually Djokovic does have the edge on him it seems
Click Here
Arch Stanton
said on 12/Jul/15
I also think Becker looked a decent inch taller than Tim Henman when I seen them on TV. I remember seeing 190cm on the screen when he was playing in his stats, that might have been a tennis shoes measurement and 187cm barefoot, so might be right.
Arch Stanton
said on 12/Jul/15
Rob, are you sure about this as I thought he edged out Djokovic. Wow, I can't see under 6'2 peak, but he can certainly look 6'1 range at times. Perhaps 6'2 peak and 6'1,5 now? He might be one of those guys like Jackman who might have lost half an inch through wear and tear.
[Editor Rob: I believe the peak of 187 for him is far more believable than 6ft 2-3 range. Today he looks nearer 6ft 1.]
Rampage(-_-_-)Clover
said on 12/Jul/15
This really is a surprise. I knew 6ft3 was a stretch but I definitely would have believed 6ft2 in his playing days.
Rob, maybe 188cm peak and 186-187cm today?
Andrea
said on 11/Jul/15
Certainly much better than his crazy 6'3 claim... You just have to look at him with 6'2.75 Chris Hemsworth or 6'4 Boris Becker to realize he's much nearer 6'1 than 6'3! Do you think he might be 6'1 flat today, Rob? Also, in the photo above, Gwendoline is maybe 6'7 range in those heels and he still looks 5-5.5 inches shorter, despite having better posture, making him barely 6'1! Don't know about his "playing days" but a big half inch loss seems a lot for a 47 man!