John O'Hurley's Height
6ft 2 ½ (189.2 cm)
American actor, TV personality and voice actor known for appearing in Seinfeld.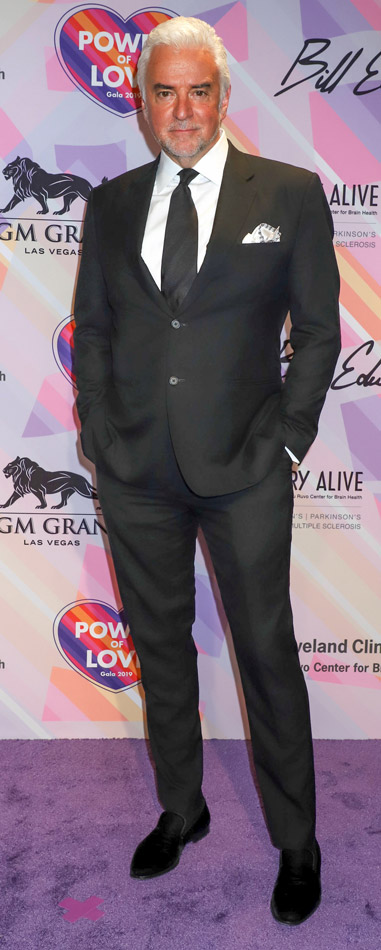 Photos by PR Photos
You May Be Interested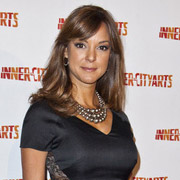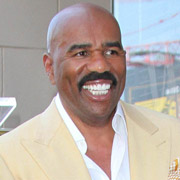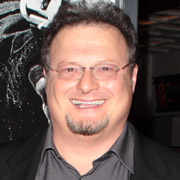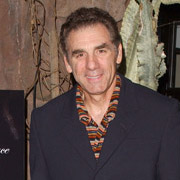 Add a Comment
18 comments
Average Guess (4 Votes)
6ft 2.31in (188.8cm)
Easterwood 6'3
said on 26/Aug/18
Likely closer to 6'2 than 6'3. A real 6'3 man wouldn't be seen by so many as a flat 6'2. Especially not with his posture.
JordanG
said on 3/May/17
I will hopefully be getting a photo with him in Niagara Falls next month, Rob! Will pay attention to his footwear!
slothee
said on 23/Dec/14
Looks around 6'2" flat on Seinfeld. Not sure about 6'2.5".
BigGame
said on 31/Mar/09
I saw that NBA week of family fued when it was the players against their moms like a year back & damn other than Cuttino Mobley who's listed at 6'4" everyone else like Dwight Howard, Chris Bosh, David Lee & Grant Hill were too hard to tell, they were too tall...hell Dwight's & Chris' moms were even taller than O'Hurley also (some of the moms might have been wearing heels though)
George
said on 17/Mar/09
I saw him next to 6'1 kelsey grammer on frasier, he looked 1 - 2 inches taller. 6'2.5 seems about right
Mr. R.
said on 4/Feb/09
I saw John tonite at one of these Hollywood theatrical events. I wlked right past him and said hello. He was standing next to the artistic director of Center Theatre Group who I know is 6-1. (His name is Michael Ritchie, and he is also married to Kate Burton, Richard Burton's daughter and formerly on Grey's Anatomy.) My eyewitness account is exactly the same as ten years ago. He is between 6-2 and 6-3. Good job Rob!
Julie
said on 9/Nov/08
I live in L.A. County . During the years I've met many celebs. I've met Mr. O'Hurley several times. He's always been gracious -- a very nice man and a very good looking one. I'm surprised he said he was 6'3"-- well, maybe if he stands up straight & stretches a lot. The most -- the absolute most -- I think he could be is 6'2" -- but to me he seemed more like 6'l 1/2".
Incidentally, my grandmother met Marilyn Monroe about 50 years ago. Maybe she can come on this site & discuss Marilyn's height.
Clay
said on 14/Oct/08
He did say 6'3'' on family feud.
Anonymous
said on 4/May/07
John was a substitute host on Regis & Kelly last year. He said he was 6'4". However, last year he appeared on QVC selling his dance dvd with his dance partner, Charlotte Jorgensen, and she said he was 6'3". So maybe he's between 6'3" and 6'4".
Victor
Viper
said on 4/Apr/07
He looks nothing over 6-2 really.
Anonymous
said on 4/Apr/07
John's actual height is just under 6'4". He is a bit over 6'3" and a half. So that is why you often see his height listed as 6'4". In the picture posted John is not even standing up straight. Look at him say on the Feud when his posture is much better. They had a contestant on once who was 6'6" and he was just obviously a little taller than John and John even remarked on it.
ToTo Kung
said on 10/Mar/07
6 ft 2 , sure.
Mike
said on 8/Mar/07
He looks 6'2 even with glenn. 6'1.5 min... 6'2.5 max
supes78
said on 8/Mar/07
His height comes as a real shock to me because I'd always pegged him as being 6'4". I remember a TV interview with him years ago where he was touted as such. He looked really tall on Seinfeld but he did share most of his screen time with petite Julia Louis Dreyfuss.
glenn
said on 6/Mar/07
seemed more 6-2 to me.
footballed28
said on 6/Mar/07
I doubt he is 6'4.....and since Pat is a woman....chances are she is in the 5'4 to 5'8 range so she cant accurately tell how tall John is due to such a height difference
PAT
said on 5/Feb/06
Backstage at the Phila. Dog Show in November, I had the chance to observe John O'Hurley although I was too shy to say "Hi". He seemed very tall, over 6'2"--more like 6'4", I'd say, and, well, MAGNIFICENT!I think he's very attractive; and since he's also a dog lover that adds to his charm. He looks VERY sexy in a tux, too. Love his humor and voice. YEA, JOHN!!
Mr. R
said on 5/Jan/06
I saw John at Lake Tahoe one day, next to the crap tables. He is definitely taller than 6'2", on his way to 6'3".