Jordan Hinson's Height
5ft 2 ¼ (158.1 cm)
American actress, best known for playing Zoe Carter on SyFy series Eureka. In the top photo we had roughly similar footwear (just under 1 inch), in the bottom she was in heels somewhere around 3-3.3 inches.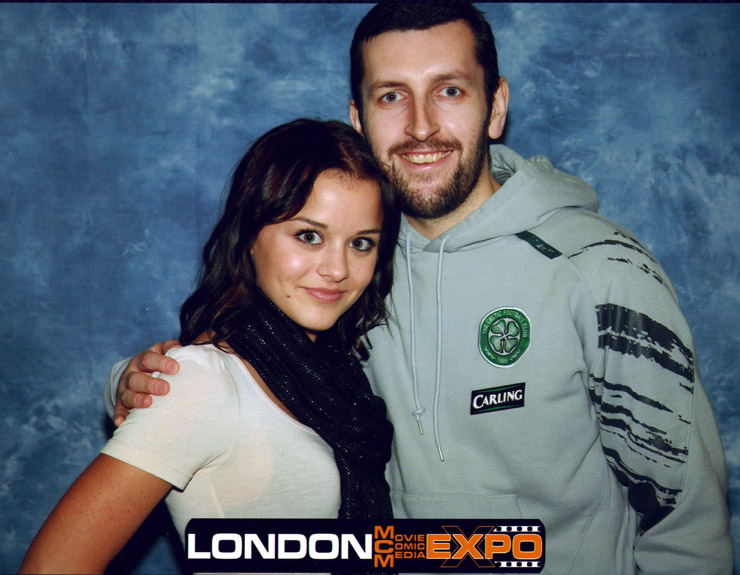 5ft 8 Rob and Jordan @ MCM Comic Con, Oct 2007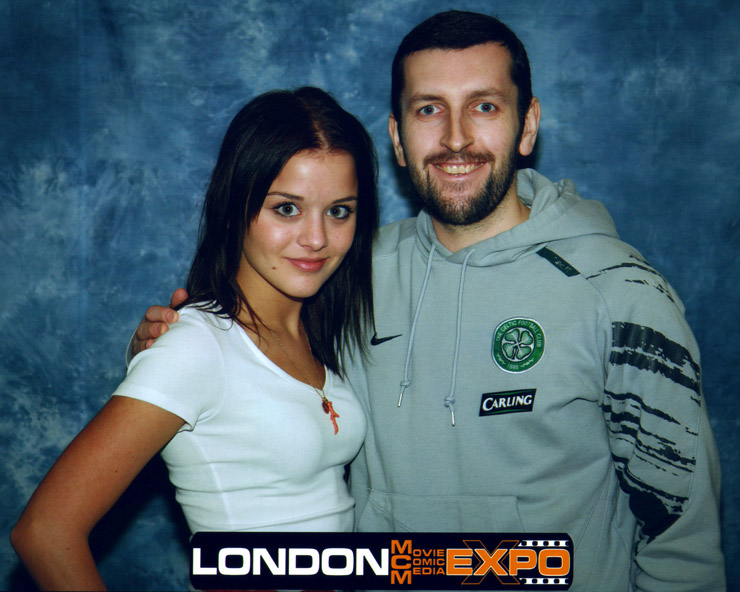 You May Be Interested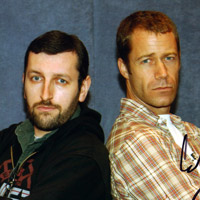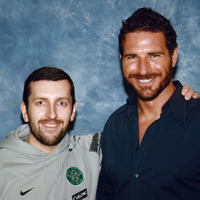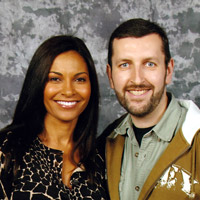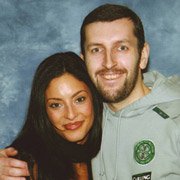 Add a Comment
31 comments
Average Guess (8 Votes)
5ft 1.75in (156.8cm)
ladeez
said on 9/May/20
5' 2
Christian 6'5 3/8"
said on 26/Apr/20
The average guess is a bit low. She's not under 5'2".
Nik
said on 26/Jul/17
This is a lovely photo!
She gets 5'2.25" from me!
Sandy Cowell
said on 16/Apr/17
What a sweet little lady! Lovely photo too, I must say! You don't half meet a lot of people Rob! Lucky you! 👍
Jordan can have 5ft2.25 from me!
Matth
said on 1/Jan/16
Hey Rob , can i get youre email adress ? Would be nice talking with you . I would like to talk about height with you .
Editor Rob: unfortunately I don't have much spare time so like to talk about height mainly on this website.
fish
said on 17/May/15
hey rob, just wanted to tell you that 5ft 2in is 158cm and not 157cm, because 62 inches is right between 157 and 158 so you allways round up in maths.
so you can upgrade all 5ft 2in people to 158cm instead of 157cm.
[Editor Rob: On here the inches are stored in the database and then the nearest cm is displayed from that. I feel the "nearest cm" is better to display rather than rounding upwards to the nearest cm everytime, I just round to whatever is closer.]
Guest
said on 16/Apr/15
Gets listed at 5'4 by google. Cute girl tho
Crash
said on 19/Apr/14
Cute girl, and I love her eyes. Good listing.
176,2Tunman
said on 19/Feb/14
Absolutely right,Lorne.I work in a shop where I'm selling school books and furnitures.From what I've seen during these years generally most girls stop growing at 14 or 15, some as early as 13.From hundreds and hundreds frequent customers,maybe 2 or 3 gained a little amount between 15 and 17. As for Jordan,I think she's 6in shorter than Rob standing straight. Looks attractive.I'm a little jealous of Rob,often gets pics with nice girls like Jordan,Loken,Hendricks,Cohan...
[Editor Rob: to be fair, it is a tough job at times ;) How do you make those moments last longer, because they are quite short...]
Lorne
said on 30/Jan/14
Lol at 5ft2.25: I don't think any one else is listed at that! But a good call; Remember that women hit puberty before guys, and stop growing long before. I'd say 99% of women are done growing at 17, probably 95% finished at 16. So she would've gained very little, if any after this photo.(Btw, I know many girls who we're finished by age 14, including exes, and even the 5ft9er was 5'7 at 14 and 5'9 at 15...)
theblacklab
said on 15/Dec/12
All sites nowadays seem to claim 5'4". She's possibly that now, but I think more likely 5'3" - I'd give her an upgrade. Chances of her having grown since this photo was taken are high.
[Editor Rob: I watched eureka and she still looked 5ft 2 range against other people in season 3]
Ace
said on 12/Dec/12
She looks about this on the show Eureka.
Legend
said on 24/Sep/11
I made the last comment? I don't even remember LOL
Legend
said on 15/May/11
Cool, her arms are like mine. For some reason they freckle when tan even though I have none on the rest of my body.
Cobainn
said on 13/May/11
Too cute.
You should get married to a woman this size Rob.
[Editor Rob: I don't think Jenny would be too happy bout that ;)]
Trevor
said on 14/Dec/10
Yeah I agree, from all the pictures online I have seen of her she is small, 5'2 could be a bit of a reach even..I would guess about 5'1 if that barefoot, 5'2.5 in her shoes i'll buy
Lenad
said on 2/Mar/09
Nothing more than Robs listing.
J.Lee
said on 2/Mar/09
Jordan hindson is not that tall.
Jlee
said on 10/Feb/09
yea, I noticed you looked young too Rob. But you said your gf is 7 inches taller than Ms Hinson. but if she's 5 foot 8.25 than it should be less than 6. how could u say 7.
[Editor Rob: "nearly 7".]
me
said on 3/Dec/08
so rob your GF is 42 years old? you are 11 years younger than her?
what a player. :D
Anonymous
said on 20/Apr/08
Oh....it's the girl from this Disney Movie called "Go Figure" (she was blonde a while ago). She never seemed over 5'3".
5'2.5 seems more accurate though.
Alex
said on 12/Apr/08
Her and Rob both aren't standing that straight but even so you would probably get about a 6 inch difference. 5'2-5'2 1/4 would be more exact.
Charliemoto
said on 10/Apr/08
not only she looks EXTREMELY beautiful, but you both look good together.
she looks shorter than 5'2.5 i think 5'1.5 to 5'2 is more correct ;)
Anonymous
said on 10/Apr/08
Rob, Have you stopped wearing your glasses or do you wear contact lenses? Yes she does look like your girlfriend in this picture!
[Editor Rob: I wear glasses a lot, I just take them off for photos mostly these days.]
Alex
said on 9/Apr/08
I couldn't date a girl my height or taller. I like to have at least an inch on her.
Anonymous
said on 9/Apr/08
oh and yes she does look pretty hot (I can just about get away with saying that I think... I turn 20, 20 days after she turns 17)
Anonymous
said on 9/Apr/08
how old are you Rob if you don't mind me asking? I always assumed early to mid 30s
[Editor Rob: I'm 31]
Alex2
said on 9/Apr/08
Wow your girlfriend is 5'9 Rob? Thats very big for a woman :)
Alex
said on 9/Apr/08
She is only turning 17 now. She can look older actually.
Alex
said on 9/Apr/08
Looks 5'2-5'2.5 with Rob. I see a good 6 inches apart.
nick
said on 9/Apr/08
looks good, she looks like your girlfriend in this pic:)
[Editor Rob: my girlfriend is 25 years older and nearly 7 inches taller ;)]