Jordin Sparks Height
5ft 9 (175.3 cm)
American Singer, known for songs such as "No Air" and films such as Sparkle and Left Behind. In DigitalSpy.co.uk she was quoted saying:
"I'm 5'10" so I kinda stick out like a sore thumb most of the time."
Just to be clear, I'm 5'10" NOT 6ft. Although, my high heels, that I love so much, definitely make me over 5'10"
I fluctuate a bit. I go anywhere from 155 to 161lbs. That it is how much I weigh, and I'm okay with it. It feels really good.

Photos by PR Photos
You May Be Interested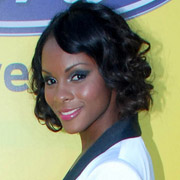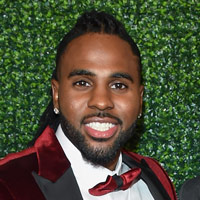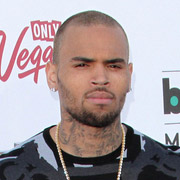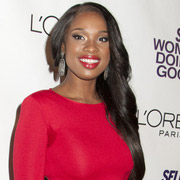 Add a Comment
94 comments
Average Guess (6 Votes)
5ft 8.75in (174.6cm)
Nik
said on 29/Jun/20
Jordin would be 5'10" in sneakers and she may be about 6'1" when she's in high heels!
Nik
said on 11/Jan/20
@ Canson - Not many people are!
Michael, 5'10" 178 cm
said on 27/Nov/18
At least she's listed 5'10" on Google now, I don't get why was ever listed as being 6'0". She never looked that tall, Jordin is at least 1 inch shorter than 5'10" Jason DeRulo, so I don't get why she claims even 5'10". Just like Taylor Swift and Jennifer Lawrence, a tall girl claiming to be even taller than she is. Why do so many tall women claim to be taller than they are? Like you're already taller than most women and some men, most girls who are tall would do anything to be shorter and downplay their height. She looks 5'9" max from pictures, she's no taller than Taylor Swift. She's a tall woman, but not that tall.
Joshua
said on 10/Oct/17
She's shorter than Whitney
Canson
said on 5/Jun/17
5'8. Not as tall as Taylor swift
Free
said on 6/Mar/17
Hard to buy 5-9 when she looks 2-3 inches shorter than 5-10 Jason Derulo.
She's around 5-7-5-8
Allie
said on 22/Nov/15
At least now Google says 5'10. Don't know where those 6'0 claims come from even though she herself only says she 5'10..
Judd
said on 28/May/15
5'9" at least. I wouldn't be surprised if she is actually 5'9.75-10"...she always seemed tall to me!
Jonathan
said on 23/Dec/14
Jordin Sparks is higher than 5'5 Miss Universe - Olivia Culpo Miss Univese
Click Here
BGee
said on 18/Dec/14
I'm guessing some places list her as 6 ft because her dad is near that. She might be near 5'10 right out of bed though.
Bishop
said on 14/Dec/14
Pretty much the same height as Lance Bass if she were to straighten up:
Click Here
james
said on 31/Oct/14
Guess she's 5'10 in sneakers
J.Lee
said on 19/Apr/14
Rob, if Jordan really is 5 ft 9, how come she is listed as high at 6 foot? Seems weird
MD
said on 11/Apr/14
@Sara,
Go to Derulo's page and look at the photo evidence I've given. Derulo is not a centimeter over 5'10". For whatever reason, people seem to think he's tall, but he's just average height.
Sara Bonaparte
said on 9/Apr/14
... and I'm talking 'bout 7-8cm (3 inches) difference btw Derulo and her guys.
Sara Bonaparte
said on 9/Apr/14
Something is wrong with hers or Jason Derulo's stats: He and she cannot be the same height as stated here in Celeb Heights (6'0 or 178cm). See this pics guys:
Click Here
AND
Click Here
LeBron6
said on 15/Feb/14
Rob can you explain her boyfriend Jason Derulo always being significantly taller who you list at the same height.
[Editor Rob: maybe she drops more height in poses?]
tiny
said on 3/Feb/14
Always thougth Jordin was closer to 6 ft and very well built at 170 lbs
Al
said on 16/Nov/13
Jordin is not short. Neither is Taylor Swift mentioned below. Using Jessica Alba
as a measuring stick, who is 5'6+, both are much taller(3 to 4 inches). As to
curves, I'd rate Jessica slightly over Taylor, but Jordin easily over either one
of them and I mean curves, not fat. Jordin has them beat easily up top as well.
Plus size women like Jordin don't appear on camera as being as tall as they are,
where Taylor Swift is more obvious. All three look good on camera, but since the
Jordin weightloss she has some really ripping pics on camera.
sashalondongirl
said on 13/May/13
This cannot be right because even in heels she's almost always shorter than her boyfriend Jason
HaleyDanielle
said on 27/Mar/13
Im 5'7....... Hate being tall but now that I know that Taylor Swift and Jordan Sparks are even taller I'm not worried
Katherine
said on 27/Dec/12
Hi im 5'10 and im 12.I m the tallest in my school. Im not lying my parents are super tall my moms 6"2 and my dads 6"9 I have much more growing to doo :)
tricia
said on 24/Nov/12
keiona please learn how to spell and I don't believe you bitch
gana
said on 29/Dec/11
she is not 6'0" she must be 5'8-5'10.
asjah
said on 10/Dec/11
hi im asjah, im 5'11 or 6'0 and when i first saw that Jordin Sparks was 6'0 i was surprised i didn't believe it....believe it or not im 12 turning 13 in 2 days. don't believe me i'll show the birth certificate.....
keiona
said on 12/Sep/11
hi my name is keiona im 5"8 or 9 but i dont care how tall im am because im beautful and unique and a lot of people wish they were tall and guess wat im only 13
lol..
said on 21/Jun/11
@michelle 140lbs at 5'4 is NOT fat.. it's actually quite healthy. sure, 130 looks more healthy, but still 140lbs is not even overweight for that height, and i count anything overweight as 'fat'.
someone
said on 29/May/11
she's 6'0...i met her last year during one of her tour concerts..i'm 5'11" and she was about a couple of inches taller than me...i remembered that she wore 2 inches heels that time..yeah, she's 6'0..definitely.
april
said on 5/May/11
im 5' 11" and i stick out like a sore thumb to i know how u feel im even like 4 inches taller then my boyfriend how suckish is that
Katie
said on 1/Apr/11
Okay, saying she's FAT is way too harsh. I think it's beautiful to be curvier than stick thin....I think being curvier fits her best, and like Rose said, she has lost wait, she's healthy. I don't really know how tall she is, but she must be almost six feet because she did tower over Ryan Seacrest. Anyway, leave her alone about the FAT comments...
Rose
said on 25/Mar/11
well she did. she lost 30 pounds actually
Click Here
plus I think shes 6'0.
Michelle
said on 23/Mar/11
She's kinda fat. And whoever thought 140 is normal for 5'4" is deluding themselves. That is FAT. Jordan isn't overly fat but the girl could shed 20 pounds no question. And she's 5'10"
James
said on 30/Jan/11
Look, she said herself, from her own words above that she is 5"10, so the chances are that she is 5"10.
luke
said on 8/Jan/11
Jordin is 6'0. Not 5'10, not 5'7.. 6'0.
She used to model for Torrid.
Emily
said on 26/Dec/10
She can't be 5'7! She even towers ryan seacrest(5'7.5). She looked at least 4 inches above him... And yes she wore flat.
Montano
said on 5/Nov/10
Yeah I think she is 5'10 look at the video "No Air," Chris Brown is 6'1. She's a little shorter than Chris Brown.
Elizabeth
said on 1/Nov/10
she doesnt have to lose a few pounds, it doesnt fuuuucking matter.
shes 5'10, i saw her say it in an interviiew.
soyah
mon
said on 22/May/09
yeah, I think she's 5'10, but I do think she could lose a few pounds. Im 5'11 myself, 160lbs, and anything over 165, I feel pretty big. I can't even think about topping 200 at my height!
dollyfan
said on 9/May/09
Actually, the moderately overweight (bmi's of 25-27, NOT the obese) have the longest life spans, when compared to all other weight ranges. Long-term maintenance of underweight bmi's usually results in poor lean body mass, significant bone loss in age, and greater susceptibility to disease. Also, take into account body fat %: Spark's athlete daddy is obese by medical standards, but this is due to excess muscle, NOT fat. I'm willing to bet Jordin Sparks has less than 30% bodyfat, the bodyfat% at which women are considered obese. She can't help that she's genetically preconditioned to put on lean body mass (muscle and skeletal muscle) easily. Without the excess muscle, she would probably just be another skinny fat girl, and god knows, we have enough of those
HollywoddFan
said on 3/May/09
"Anon"...I, like many, many others find Jordin to be beautiful. She's not fat. I think you may have some personal issues with yourself. She's tall and her frame is nicely curved. The era of the waif thin 'pre pubescent' boy looking model type looking like she has 2 hardballs stuffed in her bra are over. Let it die already. Real woman have curves. Next......
Anon
said on 11/Mar/09
I'm sick of people saying things like "she's beautiful, plain and simple." Beauty is in the eye of the beholder. To me it is not so plain and simple, nice face, facial features, but no doubt she is fat.
If you do not think that's considered fat, please get out of the U.S. some time. By medical standards being 20 lbs overweight is considered "obese." Not as in the word connotations of "obese," as if she's disgusting and needs to be airlifted out of a room.
You can be fat and not at all disgusting. She's not disgusting and I'd definitely say she has a pretty face, that may be more important to some people. Pretty in the face, thick in the waist, I've heard this a lot.
However, there is no doubt she is, as you'd like to take the word fat or overweight. This doesn't mean she's worth any less, people shouldn't hate on her for being overweight or fat (the word "overweight" sounds better), but you shouldn't have to LIE about it.
She's a big girl, she's overweight, she is fat. She's still worth every bit as much as anyone else that's thinner, but let's not confuse what she really looks like for her worth.
It's okay to call someone fat if they really ARE, but not okay to say they are worth less in any way for it, based on being fat.
She's humble about her talent and beauty as well as aware of her weight issues, she knows she's not thin and has said she's overweight, but I am so sick of idiots trying to say she's not fat.
What a scary world this has become if she is not considered fat or overweight.
And all that talk about being underweight and that it's JUST AS unhealthy as being overweight?
Not so, studies show eating less and being thinner, unless drastically thin is always healthier than being OVERweight.
Not talking about 80 lbs dying anorexics, that would be the same as being 500+lbs and needing to be airlifted.
But Jordin Sparks vs. someone who's 5'2 and 110?
The 5'2 girl at 110 would undoubtedly be much, much healthier.
Don't lie, she's fat. This doesn't equate to her being worthless or unworthy. She is just what she is.
People tend to fake being kind because they relate looks to worth. If people would stop doing that BS and just be honest then maybe we won't have as much eating disorders and try to be healthy for sake of being healthy and not all about vanity.
I think she's fat, yes, but still pretty. It's not mutually exclusive you know.
It's a balance game, but to me, she does look overweight enough, still, that losing weight would probably benefit her health.
Alex
said on 10/Feb/09
I am a male. I was just saying at 5'10 140lbs for a female is in the ideal BMI range.
And I am not underweight by the way. Actually overweight based on these BMI charts.
Bex
said on 10/Feb/09
Im 16, 5ft11 and 185lbs. Similar to jordin sparks i love my curves and shouldn't diss her for that. you sound underweight which is just as unhealthy as being a little overweight. get a grip and start looking after yourself instead of bitching about others.
Blackray
said on 30/Jan/09
Absolute nonense, Jordin Sparks is around 190 lbs and carries her weight beautifully. Thick curvaous and sexy. She has the best legs of any celebrity.
Alex
said on 20/Jan/09
A good weight for a 5'10 girl is 140lbs.
Big John
said on 19/Jan/09
I'm a guy 6-6 who finds girls Jordin's height/weight perfect. I've dated 2 or 3 girls her age and build who were 5-11 and weighed 190. She has the frame to carry her weight, and her height distributes it beautifully. Definitely one of the prettiest celebrities around - she's drop dead gorgeous IMHO
lily
said on 18/Jan/09
it's kinda funny that people who're tall wish to be shorter than they are and the short wish to be taller. this girl i know, who's actually a little bit more than 5'9 told me she wished she was as short as i am. and i'm 5'1. lol. and this another girl 5'4 wishes she could be 5'6.
Alex
said on 8/Dec/08
Pants and dress sizes dont matter really. Its how you carry your weight and your frame size, height, bone structure, muscle/fat ratio all comes into play. IMO anything over a size 10 is when you start to be big unless you're very tall like over 6'0 or something.
Elizabeth D.
said on 5/Dec/08
you know what Ramona?, stop picking on Jordin Sparks because of her size, so maybe she's not a size 4 or less like you, but she's a human being. I consider myself to be big, you got a problem, dear cousin?!
Alex
said on 5/Dec/08
6'1 155lbs is skinny for a girl. I think if you're 5'9-5'10 155lbs is average framed, depends on your build becuaase you can have girls 5'2-5'4 150lbs and look good. All matters on how you carry your weight.
Ara
said on 4/Dec/08
@ Ramona: At 6ft 1 and 155 pounds you're at least 10pounds underweight, and that is by no means healthier than being the size of Jordin, who looks amazing in my opinion.
Alex
said on 3/Dec/08
Actually looking at her pics again I could easily see her at 180-190lbs at 5'10-5'11. She is pretty thick. A bit too thick for my standards.
Sandra
said on 2/Dec/08
She is beautiful, no matter her size, point blank. Don't hate that
Alex
said on 30/Nov/08
She may not be 6'0 but 5'11 can be her height.
Shes really 200lbs? I would have thought much less.
Blackray
said on 2/Nov/08
Yep I'd say 5ft 10in tall for sure. She has a thick build with beautifully muscular legs, a sexy lady. Haters of course will say she's fat.
Cody
said on 29/Oct/08
im guessing your all lying... Jordin is a tall girl. she may be big but she's not more than 200 pounds.
jess
said on 20/Oct/08
you lot yeah are pathetic dissin over sumbodys height man i think ya need to grow up like u kirtsy your a big foot jordin can lose the weight but u cnt drop an inch i think jordin looks amaizin if she was skinny i think it wud look a bit taccy becuz of her height im 5.9 and i had eatin problems and even i looked a mess oh nd i bet u way more than jord grow up love get ya slef together ya pathetic ..peace xx
Ramona
said on 26/Sep/08
hey Kristy, I am 6'1" and weigh 155, also 18 like Jordin Sparks by the way, I agree with Melissa I would say Jordin Sparks is fat. Around 200 lbs. perhaps.
Ramona D. of Cincinnati
said on 25/Sep/08
I am also 18 like Jordin, however I am 6'1" and 155 lbs. I agree with Melissa, Jordin Sparks is fat. I believe 200 lbs. is more like it. She has a big frame.
Mike
said on 23/Sep/08
She looks more 5'11. But she has to be near 215lbs.
Elizabeth
said on 23/Sep/08
right on Kristy, quit picking on Jordin Sparks, so I myself am tall and have a big frame. I am 6'0" tall and I have weighed 175 lbs. to 208 lbs. at my heaviest. By the way I work out and I have done so over the years, and I have put on some muscle, and muscle weighs more than fat.
Anonymous
said on 21/Sep/08
I bet she weighs like 200 pounds. She looks so unhealthy. And shes EIGHTEEN YEARS OLD. You usually get heavier as you get older if youre big to begin with. Ew shes big. And mean. Not every girl who doesnt wear a promise ring is a slut. Its fine to wear promise rings too but if you dont it doesnt make you a slut. Stupid cow.
Melissa Rockwell
said on 18/Sep/08
I'm 5'11" and weigh 150 people tell me I need to eat more, Jordin sparks is about my height , but she looks fat, she weighs about 190? I believe
Thea
said on 16/Sep/08
she is very pretty, but im happy im barly 5' 1 154 cm, i love being short and petite, i feem like a girl, well woman, im 21 years of age, but everyone should embrace their height, i believe.
denis
said on 16/Sep/08
wow thats tall for a woman. she looked huge on the vma
Nadine
said on 13/Sep/08
I actually am 6 ft. tall. and turning 20 on Wednesday btw. Jordin Sparks obviously wears high heels and people believe she's six foot.
Bridget Lear
said on 13/Sep/08
Jordin Sparks is quite understandably tall at 5'10" I would guess 5'10 1/2" is her height. She does look big and tall. I am 17 and 5'11" my older sister is 6'0" and my older brother is 6'2". We tall people rule.
Alex
said on 8/Sep/08
I read she was 5'11-6'0 too but if she says 5'10 that could be more accurate but remember girls who are taller will sometimes downgrade their height.
brapp
said on 10/Aug/08
AM, so many people are obese these days people can't tell when someone's a normal size. Jordin is at least very overweight and probably obese. It would shock most people to see what size "obese" actually is.
The thing is, the media constantly go on and on and on and on about skinniness and eating disorders like they're doing something good by educating the public about a terrible epidemic of eating disorders, when they're just selling magazines to bigger ("real" "womanly" etc etc) women. 90% of the celebs they pick on aren't even underweight, but they get a bad picture of them usually from an obscure angle or body position and make out like they're dying of malnourishment.
This also creates huge ignorance. Eating disorders are rare. The study saying 1/4 of girls have had an eating disorder is not credible, especially as most girls dont understand what they really are anyway. You CANNOT "develop" an eating disorder from looking at a thinner celeb than you, and anyone who thinks they have doesn't understand their own illness. Also, anorexia and size zero have become discriptions for slenderness.
The point I'm making is, she is not healthy, she's a dangerous role model because it's that kind of person who normalizes and glamourizes being overweight and gives the impression that she's normal and you have to starve yourself to be a healthy weight.
sarah
said on 31/Jul/08
i saw her in flats and im 5 10 and id say shes probably 5 11 or 6! that makes her otally gorgeouss
Josephine
said on 12/Jul/08
Well she is pretty big looking so I guess 5'10" makes sense.
Anonymous
said on 30/Jun/08
I seen a picture, she may be slouching in the picture though (I think she is good friends with them), I don't know the Jonas Brothers exact heights but I don't think any of them are taller than 5'9.
becky
said on 29/Jun/08
Anonymous- how do you know that she's not much taller than the Jonas Brothers?
I'm not disagreeing with you, I'm just wondering because the Jonas Brothers are all different heights.
Anonymous
said on 29/Jun/08
I don't think she is any taller than 5'10 because she ain't that much taller than the Jonas Brothers.
diana
said on 19/Jun/08
she seems spot on 5'10 and not ashamed of her height
good for her...
she's almost the same height has her dad (5'11) so i guess she didn't get her height from him...
JenDoe
said on 5/Jun/08
AM you're so true. Jordin looks healthy and she's really pretty.Camera could add up to 2 pounds on your weight on tv...
thekiddd
said on 18/May/08
Click Here
According to her father's player profile (If his height isn't exaggerated that is) She is only 1 inch shorter than him LOL.
Tony
said on 11/May/08
Yes i do believe Jordin Sparks is 5'10 because she's my height although it pissis me off that a lot of people says that she's 6'ft tall and I'm like what the hell.
AM
said on 8/May/08
I don't mean that she's not big though because she definitely is.. But she's not an unhealthy big. I think that obesity expert MeMe Roth who said Jordin is really fat should lay off because there are enough people out there who are self concious and suffer from eating disorders. She is not really fat and there are a lot of people who look like her and they're just fine. Being skinny doesn't mean being healthy.
M.P.
said on 7/May/08
I'd bet Jordin Sparks is even bigger than she looks on TV, and she already looks pretty damn gigantic! She looks sexy-gigantic, though. Her body type is right-on for her height. She'd definitely make me feel tiny, and I'm taller than her (if we're going by she's 5'10").
I'm more than sure she's one of those girls who downplay her height because she doesn't like sticking out in the crowd. I'd say 6'0" 1/2 in flat shoes. Definitely, like 6'2" and up in heels. And we rarely get to see her in heels.
Mark D.
said on 25/Apr/08
I would say 5'10" is accurate. First that interview may have been while she
was still 17-18. Some tall folks don't stop growing that early. I didn't hit
full height until I was 19. Second, Chris Brown probably had the very thick
'urban' style sneakers that lots of folks wear, that can ad 2-3 inches and
easily negate the 4 inch heels Jordin had on. Finally, Ryan MUST wear some
kind of lifts in his shoes. He always appears taller than 5'8" and often I
see him equal in hight to other folks stated at 5'9" and 5'10" even. Given
he's hosting the biggest show on TV in decades, they want him to look tall.
Benz3
said on 11/Apr/08
She looks 5'9 to me..maybe less. With heels on she looks an inch smaller than Chris Brown and Brown is 6'1 at best. She wasn't that much taller than Seacrest and Seacrest is listed 5'8 and looks smaller than that.
sweetchari
said on 29/Mar/08
She looks 5'10", I think she is right
BlackRay
said on 23/Mar/08
Yep she looks about 5ft 10 in, beautiful girl, with gorgeous athletic legs.
Jake Is Back
said on 27/Feb/08
Sanjaya is 5'9", actually.
D. Ray Morton
said on 24/Feb/08
How tall is WIlliam Hung?
Ella
said on 22/Feb/08
But don't you think that she wore high heals?? Brah I also think what you wrote was mean - i think she looked beautiful, her face is pretty face. Maybe you're just jaloux that you don't sing as amazing as she does!
ACG
said on 22/Feb/08
I've heard blake was more 5'5-5'6.
LittleLee
said on 21/Feb/08
she's 6 foot tall shw towered over Blake on the show in small heels. He's 5'7" if she was 5'10" she wouldn't tower over him
H-G-H
said on 20/Feb/08
Haha, finally her height is here. That's too funny Brah. She always looked 6'+, especially next to Ryan and the other contestants.
anonymous
said on 18/Feb/08
who ever brah is that is so mean!yah she may be big bone, but still, who knows you may be huge!
D. Ray Morton
said on 17/Feb/08
Brah - hahaha! It's true.
Brah
said on 17/Feb/08
She sticks out like a sore thumb not because of her 5'10" height, but because of her football player build.
When she was on American Idol, she looked like she could knock out Ryan Seacrest with one punch!