Jason DeRulo's Height
5ft 10 ½ (179.1 cm)
American Singer known for songs like Whatcha Say, Riding Solo and In My Head. He once mentioned his weight and height:
"#RandomFact I'm 6'0 ft tall and 173lbs more or less"
and in 2018
"little known fact I'm actually 6'1"
.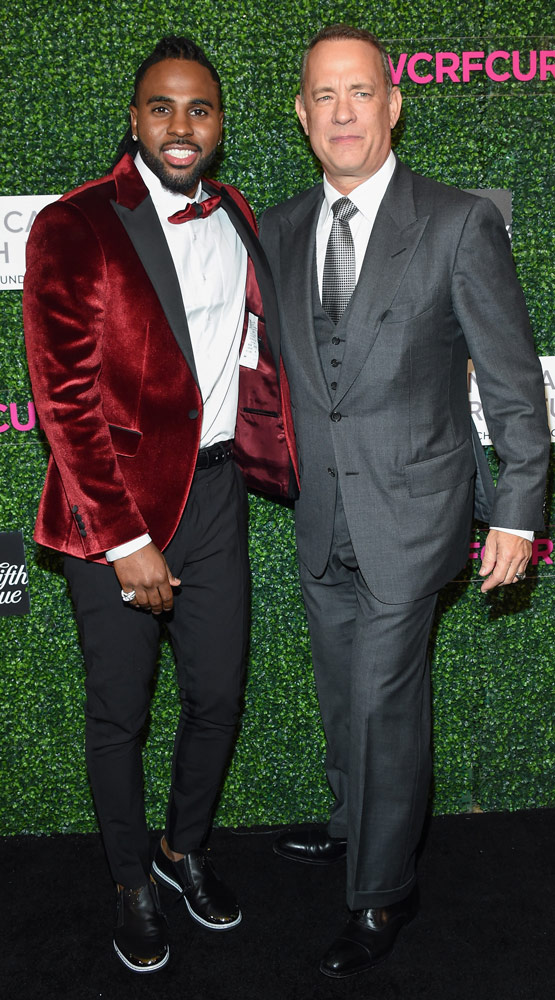 Photos by PR Photos
You May Be Interested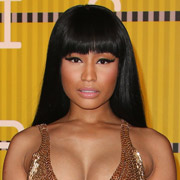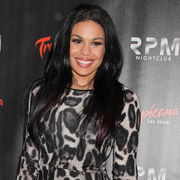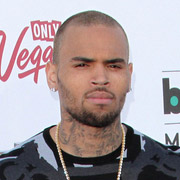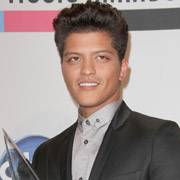 Add a Comment
68 comments
Average Guess (51 Votes)
5ft 10.86in (180cm)
Dbrunny
said on 22/May/20
Rob you have to compile the biggest celeb height liars!!! These type of pages make me laugh
Mark Allan
said on 23/Apr/20
Rob, He's listed on Google as 6'0.5 do you think he could be anywhere near that?

Editor Rob
I doubt he would ever measure 6ft 1/2 unless he's in footwear of some sort.
Aldebaran
said on 24/Jan/20
Weak 5'11 for him. A weak 5'10 guy never gonna say "i'm 6'1"
Nik
said on 11/Jan/20
Rob gets his facts right!
Big T
said on 9/Jan/20
Rob, this may be a weird way to compare heights but Derulo, Bill Hader, and Stone Cold Steve Austin have all appeared with Dave Portnoy to do his pizza reviews.
They all looked a similar amount taller than Portnoy. Certainly there was no way Derulo was as short as 5'10". Of course footwear is uncertain, but Derulo would have to be walking around in massive lifts if he's only 5'10".

Editor Rob
I will need to look a bit more but I can see how many would give him 5ft 11 as he can pull it off.
Y07
said on 12/Jun/19
@Mw010 Highly disagree. Has to be at least a 3" difference, maybe even a fraction more at the very worst.
Y07
said on 12/Jun/19
@Mw010 Highly disagree. Has to be at least a 3" difference, maybe even a fraction more at the very worst.
TheC0mment0r
said on 20/Feb/19
Wow so many people guessing his height wrong, @Noel hayden sure you're not actually around 5'8? Jason Derulo is about 5'10 which is average height, he doesn't look like a six footer and never has been unless he wears his lifts. 5'10 range, period.
Mw010
said on 27/Jan/19
Click Here
Ronaldo is said to be 6'1" on this site and has a a fair bit of height on DeRulo. I'd say 5'11 maximum
Noel hayden
said on 12/Dec/18
Lol I do wardrobe for this guys last tour he's not 6'1 but he is 6ft you are basically disrespecting the guy lol no way he's 5 10 because that is my height he is 2 inches taller
Mason Noel Ledbetter
said on 12/Oct/18
Jason DeRulo is not 5'10'' he's 6'0''. I'll give Jason DeRulo 6' 1/2'' he's 1/2 inch under 6'1''.
SL9
said on 4/Oct/18
"saw him in real life, I am 5'9 and he is solid 5'11"
Lifts.
i'm 178,5 cm
said on 11/Jul/18
i think his taller 182cm is ok for him.
lee168cm
said on 7/Jul/18
He's now claiming he's 6ft 1 in instagram. What an insecure man to add 3 inches to his height

Editor Rob
he's chancing his luck, but I will certainly mention that.
Rosen48
said on 30/Jun/18
Jason Derulo is 1,84cm
Tiemo
said on 15/Jun/18
He looks like a solid 6 footer
Michaela
said on 22/Feb/18
saw him in real life, I am 5'9 and he is solid 5'11
Smiles03
said on 18/Feb/18
Maybe 5'11
inxs
said on 13/Feb/18
jason is 1.80 cm
Felix
said on 11/Jan/18
Damn! I always thought jason is that chris you know. Lol, nicky's height was also a shocker, i though a bit more anyway. Thanks to high heels lol
Slim 185
said on 13/Nov/17
Jaden said on 9/Nov/17
Jason is 6'0
****************
In your dreams.
Jaden
said on 9/Nov/17
Jason is 6'0
Paul
said on 19/Oct/17
Hey Rob, am I mistaken or was he over 5'10 flat on here before?
Editor Rob: I think he was over, though trying to keep track of the bigger names and who has changed is something I don't bother much with.
Slim 6'
said on 13/Oct/17
I should go his concert one day and I'd like him to claim 6' to me.
Slim
said on 18/Sep/17
6' claim!?!!??? 😳😱💀🤢⛈
From a weak 5'10"?!!!!
Justin
said on 27/Jun/17
I've stood next to him at LAX where I work and he's definitely not 6 foot. I'm 6'2" and he's more in the 5'9"-5'10 range imo. He was clearly a lot shorter than me. To top it of he always wears shoes with a thick sole that give him extra height. It's just popular for artists to say that they're 6" because that just sounds better.
Ally
said on 13/May/17
Totally love the swalla video
Tallish89
said on 8/May/17
Always looked around Jordin Sparks height
Canson
said on 5/Mar/17
Good listing
ok
said on 23/Feb/17
Prefer listing him as Jordin sparks
V
said on 15/Jun/16
I've seen Jason multiple times. I'd give him 5'11" minimum. Sometimes he looks like he's pushing 6' but he wears Jordan's and Air Forces a lot which give him a little boost imo.
No doubt he's taller than 5'10 though.
Fluffi Fluffsson
said on 21/Nov/15
Haha, "I'm 6ft".
MD
said on 7/Oct/15
@John, that's your own, personal racial stereotype, because it's not one I've ever heard in my life (and I've heard many) and I'm black. I'll repeat that I've heard many racial stereotypes in my life, but with that one I think I've now heard them all. lol
MrGuy
said on 18/Jul/15
This guy never stands tall, always slouching...was on Jimmy Fallon show recently -
Click Here
MD
said on 17/Jun/15
While I wouldn't say he "seems short" I kind of do get the gist of bm's post. A guy walking around either claiming or simply being known as a 6-footer to then only be found to be 5'10" and nothing over gets you from legit "tall" to just average. It's only 2", but it's psychologically seen as a pretty big deal in American society, anyway.
Dmax
said on 13/Jun/15
@bm 5'10 seems short to you? How tall are you?
bm
said on 10/Jun/15
he is definitely not 6'0, he seems short
Dmax
said on 19/Feb/15
He honestly looks like a 5'10 guy to me.Doesn't strike me as a 6feet guy
MD
said on 2/Feb/15
Omg, this is not a fan page...
Omg cray for jay
said on 29/Jan/15
Omg we are ment for each other
Thanasis
said on 27/Dec/14
Yeah, six feet my ass...
MD
said on 16/Dec/14
With 5'10.5" James Franco and 5'11" Seth Rogan:
Click Here
The R
said on 30/Sep/14
Guys he's clearly 5'10 if not 5'9. I mean come on, cam newton would not be that much taller than him if he was 6'0. Newton had a full head over him. I'm 6'4 and 6'0 guys come up to a little past my nose. I'm never a full head taller than them.
MD
said on 6/Mar/14
With Nick Cannon, listed at 5'11", here, but more likely a bit shorter:
Click Here
Stop with the six-foot guesses, already. There is too much photographic evidence I've posted over the last few months for this silliness.
Renae
said on 21/Feb/14
I think Jason Deulo is about 6'0 for his height
MD
said on 20/Feb/14
Okay, I hope this finally puts the 6'0" listings to rest. Here he is with measured 6'5" NFL quarterback Cam Newton (left) and measured 6'4.5" NFL quarterback Colin Kaepernick:
Click Here
Click Here
Click Here
Admittedly, these are some big dudes, but they are far from giants. Jason is nothing above what he's listed.
D.Kelly182cm
said on 22/Jan/14
Unless Jordin Sparks is 5'8", he's 6". You got to be kidding me with 5'10", he needs an upgrade to 5'11" at least.
MD
said on 21/Dec/13
With 5'7.5" Ryan Seacrest and 5'5.5" Drew Lachey:
Click Here
I hope this cuts out the 6'0" claims.
6 foot 1
said on 4/Dec/13
It says that Jason is 6 1/2 feet tall. Rob, if he is really 5-10 , how come he is taller than Nick Cannon who is 5-11 who he interview him on America's Got Talent.
MD
said on 12/Nov/13
)),
Austin Mahone is barely taller than Ryan Seacrest. Go look at photos of them, together.
))
said on 10/Nov/13
Click Here
austin mahone (on the left) has said many times that hes 5'10 and jason derulo does look a couple inches taller
Click Here
and they were wearing similar footwear
MD
said on 30/Oct/13
With rapper ASAP Rocky, who is listed nothing taller than 5'10" on the net:
Click Here
I'm not going to deny he can look taller at times, it must just be his physique, but he's really a 5'10ish" guy. I think this also means that you guys must also consider that Jordan is considerably shorter than listed.
BTW, when you look at pictures of her in her highest heels, please take note that in almost every shot she bends one leg quite a bit and the other slightly to avoid looking taller. She is never getting her full height out of her heels when she poses with him.
kho
said on 28/Oct/13
rob, Derulo is clearly aller than 5'10, he is a 6'
Silent d
said on 28/Oct/13
I always thought he was about 5 foot 9. Didn't know he was that tall. He never looked that tall to me but it is weird he is taller than jordin sparks in heels. I remember seeing him on xfactor australia and he was standing next to the host luke jacobs. I think he is close to 180cm when he stands next to guests like kesha and katy perry and others. He was taller than the one direction guys. Derulo was slightly shorter than him. I'll say derulo is 180cm because he doesn't stand fully straight sometimes.
Rosie
said on 27/Sep/13
Wow thought he was like 6ft 6
5ft10 guy
said on 28/Aug/13
In almost all pics jordin sparks is never taller then him even in heels.Hmm
Editor Rob
said on 20/Jul/13
He does claim to be a 6 footer.
CRISTI
said on 27/Jun/13
I THINK HES ABOUT 5,9 JUGING BY THE FACT THAT HES SNEAKERS ARE WELL LOOK A BIT HIGH ISHHH...
BUT HOWEVER THAT DONT EFFECT HOW GOOD HE LOOKS.
71 inches
said on 1/Mar/13
you ppl are too strict , i think 5'10 is a starting point for a tall hieght
Marshall
said on 1/Feb/13
Classic 5'10 guy, my older brother is the same height as him, he dresses in a similar fashion and that's just what he looks like in photos
Chris
said on 30/Jan/13
Rob, what physicial features about him make have the appearance of a much taller man? It seems others also find his height to be surprisingly shorter than imagined.
[Editor Rob: I don't really see what you see, maybe he just has proportions that can give an illusion of a couple more inches]
SAK
said on 11/Jan/13
Click Here
DeRula and Sparks are both listed as 178cm. But even with heels Sparks doesn't seem to be taller then DeRula. (Sparks is slouching a little).
SAK
said on 7/Jan/13
B says on 5/Jan/13
He doesn't look 5'10...more like 5'11.75
-----------------------------------------------------
I think he appears taller then he is. He has good proportions.
Big T
said on 5/Jan/13
Not particularly helpful, but I've seen this guy from across the room at a signing, I was maybe 15-20 feet away with a clear view. He looked roughly the listed height, which is a half inch shorter than me. If anything he might be a shade taller, he generally looks similar in height to 5'10" Jordin Sparks when she is in heels.
Yo
said on 5/Jan/13
Rob is right here
B
said on 5/Jan/13
He doesn't look 5'10...more like 5'11.75
Pat178
said on 4/Jan/13
178? I think this guy is in for an upgrade
Nikolas
said on 4/Jan/13
Rob you are kidding me? he listed 6' 0½ (1.84)