Judd Trump's Height
5ft 10 ½ (179.1 cm)
You May Be Interested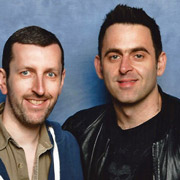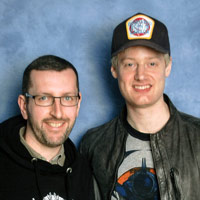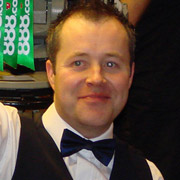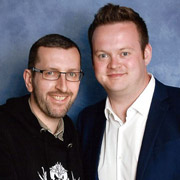 Add a Comment
21 comments
Average Guess (22 Votes)
5ft 10.56in (179.2cm)
Yang (5 footer 8, 173)
said on 10/Oct/19
Agreed with your listing Rob. He seems at least bit taller than other English Snooker Player O'Sullivan who is indeed 5ft 10 tall.. not as tall as solid and weak 5ft 11 guys and girls I do know... but I can see him and guess him as 5ft 10 and half 179 cm range as you listed....

Editor Rob
Yeah at times he can seem closer to 5ft 11, but I would overall give him no less than 179cm
MD
said on 9/May/19
Weird, he seems to be listed at 5'9" most other places.
Rory
said on 18/Nov/18
He looks more than half an inch taller than Ronnie. Though Ronnie sometimes doesn't have great posture, I could still see Judd at near 5ft11 range.
6ftMedium
said on 4/Jun/18
I don't like him but he's not short as 5'9 as some people claim.More like 5'10.
PhysicsEnemy
said on 12/May/18
Agreed he looks bit more than 0.5" taller than Ronnie and much taller than Higgins. This listing is spot on, Ronnie and John need slight downgrades.
mitt
said on 8/Mar/18
I'm pretty sure he was listed around 6' in google, and now all of a sudden as 174 cm ( around 5'8.5")??? Way to go google...
John Stannard
said on 20/Jan/18
id say he's no taller than Ding and he claims 5'9
Blink
said on 10/Jan/18
I wouldn't have guess Trump under 5'11 honestly. Doesn't seem only half an inch taller than Ronnie.
Nik
said on 1/Jan/18
@ Sandy Cowell. @ Tunman
Happy new year!
👍👍
Sandy Cowell
said on 31/Dec/17
Nik and Tunman - 👍 👍
🔔Cheers - Happy New Year!🔔
Tunman
said on 30/Dec/17
Thank you!Happy New Year to you and to everybody!
Sandy Cowell
said on 29/Dec/17
@ Tunman - I don't give tallness any extra credibility at all! I am tiny, seriously so, and I don't consider myself any less of a person because of it! Have you noticed how the Trumps (presidential family), all aggagerate their height? Of course you have!
Now it's people who LIE to gain a bit extra height that lose credibility in my books. I appreciate honesty, generosity and heart-felt kindness over stature - any day of the week!
Thanks for joining in and may I take this opportunity of wishing you a very happy New Year! 😁😉🔔
Nik
said on 29/Dec/17
@ Sandy Cowell
👍
Judd can have 5'10.5", and he is such an accomplished professional!
Tunman
said on 29/Dec/17
@Sandy Cowell
A Trump under 6'?Absolute heresy!I heard that he was threatened to change his name or undergo leg lengthening surgery.I even heard some claiming he's a transsexual.
Seriously,though,I dislike how people give height the irrelevant importance that is simply senseless outside of its number frame.It's as if people who are 165 or so are not trustworthy and 190 dudes deserve more respect.Being tall is of course something people desire,but is it the only thing that matters?If so I would immediately seek leg surgery to get around 6'3 no matter how disproportionate and aching my body would be.After all we had some examples of giant actors who get annoyed of always being asked about their height instead of anything else.
I admire Kidman,Gigi,but also Jared Padalecki and Will Smith for they paid attention to the only important quality in their partners:authenticity
Trump calling Rubio little Marco,how vain...
Sandy Cowell
said on 28/Dec/17
You know what? I thought, "Surely not another Trump lad, but one I haven't heard of and one who isn't over six feet tall?"
But a Trump he is, and a Trump in his own right! Just goes to show, they can be dark-haired and under six foot, and NOT related to Mr President!
This snooker-playing fella can have 5ft10.5!
Vincent
said on 28/Dec/17
@Editor Rob,
he does look a lot closer to 5'11" than 5'10"…..
Click Here
Click Here
Click Here
Click Here
Maybe 5'10.75" would b a better compromise?
Editor Rob: almost 5ft 11 is arguable for him.
Animus
said on 28/Dec/17
He's lanky so he looks taller than 5'10½.
MJKoP
said on 28/Dec/17
I see exactly what you did there, Rob. Nice.
Tunman
said on 28/Dec/17
Yeah 5'10.5"and around 155-60 Lbs.Sounds right,although I felt he had a chance to be 180cm with Ronnie
Click Here
yet not quite that big with Murphy as the latter seemed to edge him clearly.I think 5'10.75 could also be argued,but perhaps Ronnie is only 5'9.75"?Funny how Google has Trump at 174.I had a good laugh when they listed Murphy at 176 and Higgins at 183 and I doubt the latter ever claimed 6'.
GARY
said on 28/Dec/17
Yh judd is a tough one to pin down I think, overall 5ft10-11 range he looks good couple inches under robertson but he looks taller than ronnie so I think he must be at least 5'10.5 unless Ronnie is more 5'9.5-75 I think overall the safest guess for Trump is 179-180cm, fantastic snooker player.
Faza
said on 28/Dec/17
Cheers for adding judd yh good estimate i think he must close to 5ft11 bit taller than o'sullivan