Jude Ciccolella's Height
5ft 8 ¾ (174.6 cm)
American actor best known for roles in tv series like 24 (Mike Novick) and films like Sin City, High Crimes, Glengarry Glen Ross and The Terminal. In this photo he had a good 1/2 inch thicker boots than my sneaker.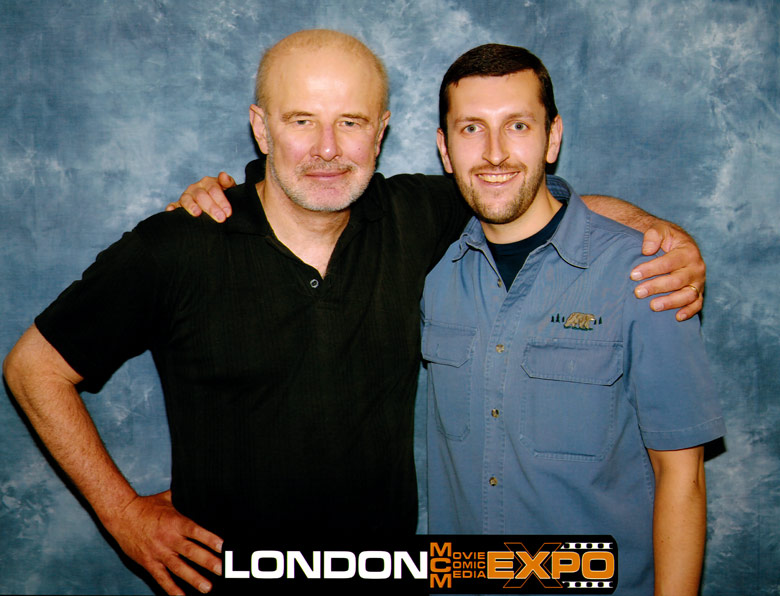 5ft 8 Rob and Jude
You May Be Interested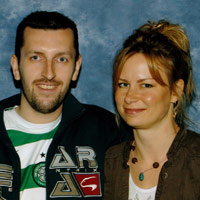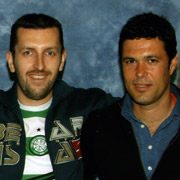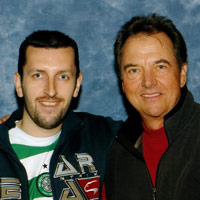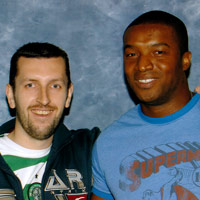 Add a Comment
25 comments
Average Guess (13 Votes)
5ft 9.04in (175.4cm)
MOHAMMAD / 6'1.5
said on 27/May/18
Rob can you say that those who have big head like this man , are smarter?

Editor Rob
Generally larger brains, will have a correlation to greater intelligence.
John
said on 24/Mar/17
5'8.25 now, 5'8.75-5'9 peak.
AJ
said on 3/Nov/16
I just don't see this guy being anything under 5'9" peak.
mrtguy
said on 28/Aug/16
WOW he has very wide head
Rampage(-_-_-)Clover
said on 4/Jul/16
He was terrific on 24
Danimal
said on 17/Oct/14
Now that's a large large cranium (sort of looks like a pumpkin).
Arch Stanton
said on 20/Jan/14
This guy always looks like he's been balderized LOL.
dmeyer
said on 9/Dec/13
List him 5'9 peak 5'8.5 now
Matt 184.7-186.7cm
said on 9/Oct/13
Big eye level?
Rampage(-_-_-)Clover
said on 31/Jul/12
Upstraight minus the cowboy boots
he's most likely a solid 174cm guy...
Can definitely see 5ft9(175cm) peak, though
if he's 64 in the picture
Dmeyer
said on 4/Dec/11
Looks 2cm taller than Rob in réalité nearer 0.5-1cm so 174cm
skootie
said on 9/Oct/11
Damn, His head is quite large!
Rampage(-_-_-)Clover
said on 26/Jun/11
Would easily look 176-177cm upstraight with Rob
Ka
said on 21/Jun/11
I think it's fair that Jude could be strong 5'9/176 cm Rampage. The guy's 64 now, so decent chance he lost half an inch.
Rampage(-_-_-)Clover
said on 1/May/11
176cm peak Rob?
Aaron
said on 8/Apr/11
Legit 25" cranial circumference. Wait, what were we talking about again?
Ian
said on 16/Nov/08
That's 5ft9
[Editor Rob: he's got 1.5 inch shoe on that day...1/2 more than me.]
dmeyer
said on 11/Feb/08
does look 175 did he have the heels in that pics
[Editor Rob: yes, they done a wee talk on stage and I could see better how thick they were, at least 1/2 more]
dmeyer
said on 23/Aug/07
hey rob did you meet james morrison i expect him to be 180 cm aleast and probably 181 182 cm peak
[Editor Rob: he is 5ft 11 and a very nice man. They were 'dead' on the sunday because the event he was at has become mangazized the last 2 years, so I was talking to him a fair bit, "edgar stiles" is 5ft 8ish too and quite funny.]
Anonymous
said on 7/Aug/07
if he looks 175 cm like 5'8.75 then he was easy 5'9.5 at peak
dmeyer
said on 18/Apr/07
this guy is not young he could have been 175 176 in his 20s how mush do people loose at 60
Celo
said on 6/Jan/07
I've seen a scnece where you can clearly see h's shorter than Itzin. If itzin's 1.75-76 then I'd give 1.73 for him.
dmeyer
said on 7/Dec/06
in a walking scene he is taller than itzin i dont think he is less than 174 possibly 175
[Editor Rob: always was under impression he's shorter, certainly when he done one scene with morshower he looked about how I looked with glenn]
dmeyer
said on 6/Dec/06
i dont think he is shorter than 174
[Editor Rob: actually I was thinking 173cm for this guy...]
Stiffelio
said on 11/Apr/06
Looks shorter to me. I'd say 5ft 9in.