Julian Assange's Height
6ft 2 (188 cm)
Australian programmer and journalist, known as editor-in-chief of WikiLeaks. On a dating profile he once listed his stature as "Height: 6' 2" (1.87m)"


You May Be Interested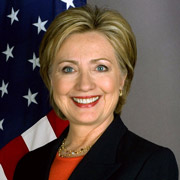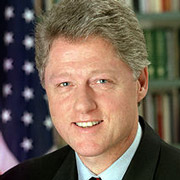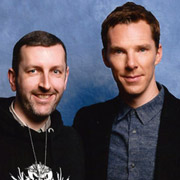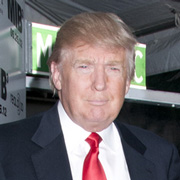 Add a Comment
37 comments
Average Guess (29 Votes)
6ft 1.89in (187.7cm)
Magnus 6'4
said on 22/Feb/21
Poor guy, I still can't believe that his trial went completely off the radar.
Chaos Control 6'2.5
said on 15/Feb/21
Wonder what his height is on his prison record
Rampage(-_-_-)Clover
said on 15/Feb/21
6ft2 is commonly converted to 187cm as is 189cm and even 190cm!
He does generally look around this mark
Eric Tam
said on 26/Jan/21
So happy this man isn't being extradited. Though I wonder when he's gonna eventually be free and what he will do. He has certainly done questionable things wouldn't say I'm that ardent of a supporter of him as I used to be, but he doesn't deserve extradition.

Editor Rob
I wonder if spending all that time in an embassy and then prison effected his height...maybe lost a fraction over last decade.
slim 6'1
said on 16/Jan/21
Somewhere between 187.5-188cm
Huge respect for this man, hope they free him one day eventually
slim 6'1
said on 9/Jan/21
A tough one here to decide wether he was 187 or the full 6'2"
Christian 6'5 3/8"
said on 6/Nov/20
@Canson
Or being that 6'2" is exactly 187.96cm, he could've just omitted the .96 and went with 1.87m.
Slim 6'1"
said on 6/Nov/20
Weak 6'2"
J2Frenzy
said on 6/Nov/20
@Canson technically 6'2 is 187.96 cm so you could round up 187 but I get your point
Canson
said on 5/Nov/20
If he called himself 1.87 it means he's likely under 6'2" flat. 1.88 is 6'2". Nothing serious just him rounding up. 6'1.5 is probably arguable as Is 6'1.75"
Rampage(-_-_-)Clover
said on 5/Nov/20
He could be 187-188cm
vastlybetter566
said on 4/Nov/20
Assange next to Noam Chomsky:
Click Here
How much of a difference could there be between them? Around 6 to 7 inches?

Editor Rob
a good 6 inches
J2Frenzy
said on 4/Nov/20
@Nik I'm guessing we're both guys who round down half-inches
Nik Ashton
said on 3/Nov/20
It's commendable that he didn't pretend to be taller than he is, I wouldn't do this and Rob would never have done this either!
Slim 6'1@
said on 3/Nov/20
Quarter inch downgrade necessary
J2Frenzy
said on 2/Nov/20
It's possible 187 was a bad conversion from imperial to metric
Eric W Tam
said on 23/Oct/20
This is long overdue but Rob have you ever heard of "James O'Keefe", the founder of Project Veritas? I'd say he's deserves the recognition he deserves and deserves a page here. He claimed 6'1 and he sure as hell looks like it! I wouldn't be surprised if he's 187-88 even in the morning but dips to a strong 6'1 by noon.

Editor Rob
yeah, I'm aware of him, his height does get searched a bit more than I thought.
Slim 6'1"
said on 7/Oct/20
I believe his 187cm claim
Vastlybetter
said on 4/Jun/20
I don't think Zizek has lost 10 cm at the age of 70.
Eric W. Tam
said on 5/Mar/20
Keep in mind Zizek is old now, he could potentially be as tall as Assange if not even a bit taller in his youth. Dude was most likely a solid 6'0, maybe just shy of it, in his youth, so not much shorter than Assange, if he is actually the full 5'10 range now. As for Assange, damn what can I say, honest, just like his line of work.
Dionisio Rojas
said on 7/Aug/19
I thought Slavoj Zizek was 1.90, he looks like a massive person. But if he is 1.78 then he's not a small guy either.
sergio cede?o
said on 17/Apr/19
worked in the embassy of Ecuador for some years I am 6,3 and I ran into assange a few times and it seemed maximum 187 cm I think it needs a rebate
SnerhagAip777
said on 15/Apr/19
Rob, how tall could Slavoj Zizek be? (0:33)
Click Here
None of the two have a straight posture, but Slavoj looks noticeably shorter than Assange.

Editor Rob
At least 4 inches shorter
Rampage(-_-_-)Clover
said on 13/Feb/18
The 187cm mark would make sense...most guys would convert/round that to 6ft2
Psychedelic Earth 187
said on 25/Jan/18
Downgrade to 187.
Matthew Robinson
said on 16/Aug/17
I'd give him the 6'1.75". Seems like a good guess.
Vicki d.
said on 21/Apr/17
He stood under a presumably standard height door. So, yes, I think he is taller than 6'2".his head was close to the height of the door.
Roger
said on 23/Nov/16
He looks at least 3 inches taller than Michael Moore in the embassy photos. Assuming Michael Moore has dipped a little below the 6ft mark I'd say 6'2 was a conservative estimate.
Rampage(-_-_-)Clover
said on 22/Oct/16
Rob, how likely is 187cm for him?
Editor Rob: generally about 6ft 2 is ok for him.
Guanzo
said on 21/Oct/16
6 ft 1.75 = 1.87
Rampage(-_-_-)Clover
said on 17/Oct/16
One of the more honest 6ft2 guys
Willy
said on 17/Oct/16
Isn't he taller actually? To me he always seemed to be 6'4" or even more! One good image for reference:
Click Here
Does he really look only 6'2" to you compared to a 6'8" guy in the photo?
Editor Rob: I think he looks at most 6ft 2 with that guy.
MrTBlack
said on 16/Oct/16
I know he's probably unaware but 187cm isn't 6'2". But yes does look more 6'2" than 6'1.5"
S.J.H
said on 16/Oct/16
He look taller than most 6'2 actors. Must be a true 6'2er and his not a celebrity like them
Arch Stanton
said on 16/Oct/16
Creepy guy, does look 6'2.
HonestSlovene
said on 16/Oct/16
This sounds about right.
grizz
said on 16/Oct/16
if he listed himself @ 1.87, why did you give him full 6'2?
Editor Rob: because it could have stored in the database just the feet/inches and displayed the cm beside it.