June Brown's Height
5ft 3 ½ (161.3 cm)
Peak height was 5ft 5 (165.1 cm)
English actress, best known for playing Dot on TV soap Eastenders. In the 1970's she used to have her height
listed
in casting directories as
"5 feet 5 inches"
.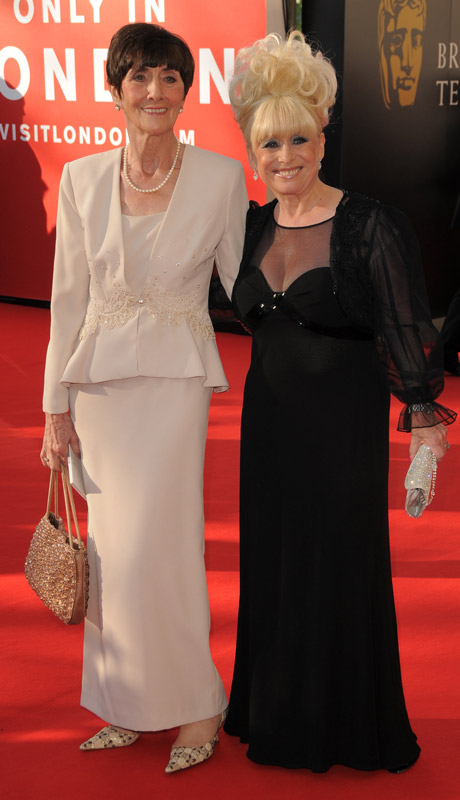 Photos by PR Photos
You May Be Interested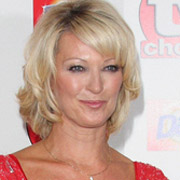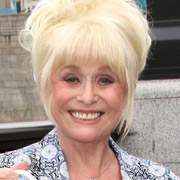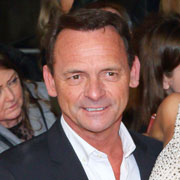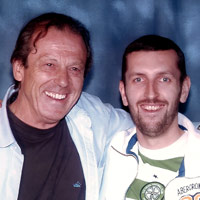 Add a Comment
16 comments
Average Guess (5 Votes)
Peak: 5ft 5.25in (165.7cm)
Current: 5ft 3.8in (162.1cm)
Miss Sandy Cowell
said on 16/May/19
⭐ I found out the other day that June is friends with Lady Gaga!
5ft5.25 peak;
5ft4 now.
Miss Sandy Cowell
said on 30/Apr/19
Another conversation with Dot's friend little Ethel Skinner today:
Ethel wondered where the 'raincoat brigade' have ended up since the closure of so many cinemas. Dot was not amused!
😂😂😂
Dot - surely you know where they went! They went out into the streets, where they ended up so bored that they only had one thing left to do - FL💥SH!
Nik
said on 24/Apr/19
4 voters think she is similar in height to Natalie Cassidy!
Miss Sandy Cowell
said on 24/Apr/19
While chatting to her friend Ethel in 'Classic EastEnders' today, Ethel came out rather defensively when accused of flirtatious behaviour, "..but I've known him since I was knee-high to a grasshopper!" June, or rather Dot, replied sarcastically, "Well you haven't grown much, have you?"
The lady who played Ethel, Gretchen Franklin, had a peak height of 5ft1 - or so I've read, but in 'EastEnders', I'm almost certain she was 4ft11. I remember Mark Fowler estimating her height once. Actress Gretchen appeared in an episode of 'Some Mothers Do 'ave 'em' and even in a very early 'Blackadder', when it went by the name 'THE Blackadder'. She played a Shakespearian-style crone! I think it might even have been the one which starred Peter Cook...🤔
😂😂😂😹😂😂😂😂😂😂😂😂😂😂😂😂
Nik
said on 19/Apr/19
@ Rob - I do feel she could be the same height as Natalie Cassidy though!
Miss Sandy Cowell
said on 19/Apr/19
@ Sakz - I was very pleased to read your comment this morning and it was much appreciated. Happy Easter to you too!
🥚🍫🐣😋.... Sandy xxx
Sakz
said on 19/Apr/19
@Sandy No problem and thanks! It was actually my brother who was reading an article about it and I wasn't listening properly so got the wrong end of the stick. It was only after your last comment I realised I better just check to confirm before worrying anybody. Have a great weekend and Happy Easter!
Miss Sandy Cowell
said on 19/Apr/19
@ Sakz - Bless you for getting back and telling me that you misunderstood an article you read. It takes GUTS to admit you erred and in my books, it's goes a long way to the making of a real man. Cheers for that Sakz! 😊👍
Sakz
said on 18/Apr/19
@Sandy I misunderstood an article actually as I hadn't read it properly. There's nothing wrong with her as such, but because of the excessive drinking and smoking she's convinced she doesn't have long left and she's not going to give it up either. Both are very bad especially when paired together, so she's lucky to have lived as long as she has. All the best to her though and hopefully she'll live on for as long as possible because the soap wouldn't be the same without her.
Miss Sandy Cowell
said on 18/Apr/19
@ Sakz - I came to this page to do a 'Correction Time', but having just read your comment, I feel too upset to bother with it. I did hear that June was losing her eyesight, and that was sad enough, but I had no idea she was in any way ill. To see her chatting away on 'Hard to Please OAPs' the other evening, she was as cheerful and as funny as ever.
Littlelee5ft6
said on 18/Apr/19
If Barbaras hair was flatter there would be 5 to 6 inches between them and June's heels look to give no more than 2 inches making her 5ft 6ish in them so i think 5ft 5 peak and 5ft 4 now looks a better guess unless Barbara is in kitten heels which is doubtful
Miss Sandy Cowell
said on 18/Apr/19
June appeared in the 1997 movie 'Bean', with Rowan Atkinson, Peter MacNicol, Burt Reynolds and Sandra Oh. She was the receptionist and witnessed hilarious nose-blowing scene! She was sitting down, so we couldn't compare her height to Rowan's, but the scene took some beating in the funniness department; the look on her face was utter magic!
Sakz
said on 18/Apr/19
Sad to hear she may not have long to live. I've watched her for years and never paid attention to exactly how much she may have shrunk, though around an inch and a half is definitely believable.
Nik
said on 17/Apr/19
@ Rob - Is June taller than Natalie Cassidy?

Editor Rob
Last few years, I wouldn't have thought so.
Nik
said on 17/Apr/19
@ Rob -Thanks for adding June to celebheights, it's great to know her peak height and her current height!
@ Sandy Cowell - Look who's here! It's interesting that June has got five daughters!

Editor Rob
Well I can see why Sandy would have guessed her taller, she could look at least 5ft 5 in the early eastender days.
Miss Sandy Cowell
said on 17/Apr/19
YEEEAAAAAHHH! Thanks so much Rob! Well, there's a surprise - only 5ft3.5! Nigel's description of her threw me right off the scent, calling her 'tall', even though the chances are good that June was nearer to her original 5ft5 back then.
June starred as the Mum of one of the biker girls who, egged on by her boyfriend, takes her own life to become invincible, in the cult 1973 film 'Psychomania', which also stars Beryl Reid. Another famous film June was in is 'Sunday Bloody Sunday', alongside Glenda Jackson, a movie dating back even further - to 1971. She'll have been 44 in the Glenda Jackson film and 46 in 'Psychomania', and highly likely at her full height. I have a copy, so I can always check it out!
It's worth mentioning that June had 5 kids, all daughters I think, in the timespan of 5 years. Do you think, Rob, that such a feat could have encouraged height loss? It's something I haven't really thought about before, but it does deplete the body's resources....
Most famous for playing the long-suffering Dot Cotton/Branning in 'Eastenders' right from its beginning in February 1985, Dot is still in the series now at the age of 92. (She had just turned 58 when it started). Last night she was on a programme called 'Hard to Please OAPs', which was very funny indeed and fellow Soap Star Amanda Barrie and 'King of the Jungle 2018' Harry Redknapp were having a good moan as well.
Ah, she's on 'Classic EastEnders' right now! The year is 1988 - I checked yesterday - and she has just been talking to Bill Treacher's Arthur Fowler and is much the same height. I noticed how short he was in yesterday's episode,
in which Lou Beale died, and a high-heeled Pauline Fowler, played by the late Wendy Richard, looked positively taller than him.
Hmmm... I think the Dot that stands before me right this minute is 5ft5, but I will be giving her an optimum height of 5ft5.5 because she was 61 here. Her current height? 5ft3.5, possibly a fraction more.
June is a terrific addition to Celebheights; thanks again Rob!
😊👍💐🌸🌷🌻🥀

Editor Rob
Well at 90 she has shrunk, but it's not like some women 3-4 inches by 90's...she held up better in her 80's than many women would.