Kate Bracken's Height
5ft 8 ½ (174 cm)
Scottish actress, best known for playing Alex on TV series Being Human. In this convention photo Kate had around 0.5-0.6 inch less footwear than me that day.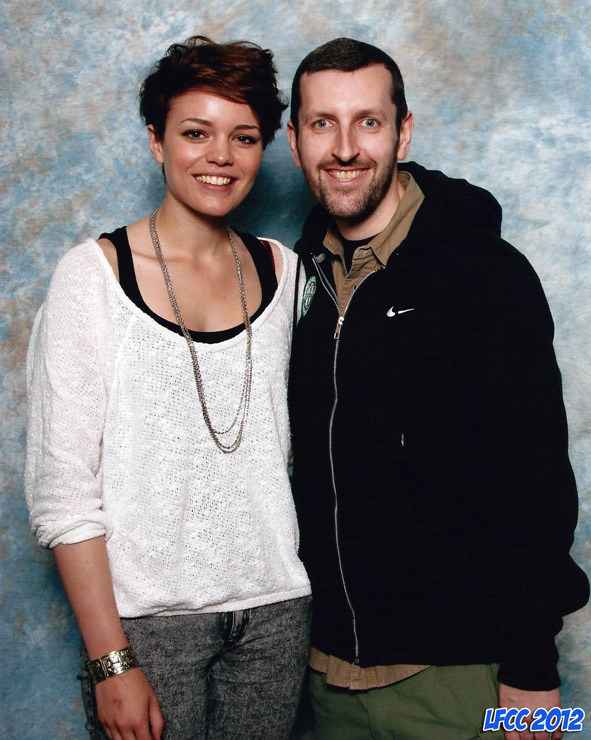 5ft 8 Rob and Kate @ LFCC 2012
You May Be Interested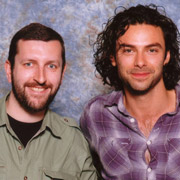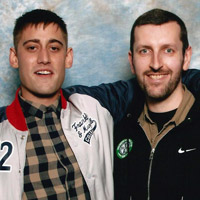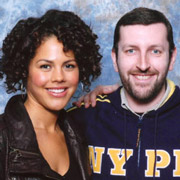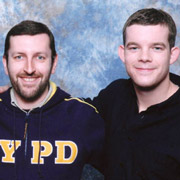 Add a Comment
21 comments
Average Guess (20 Votes)
5ft 7.86in (172.4cm)
Nik Ashton
said on 29/Sep/20
Maybe Rob has better posture than Kate in the above photograph!
JohnMoore-162cm
said on 30/Apr/20
5ft8 up to 5ft8 1/4" max , Rob being too generous with her
Nik
said on 3/Feb/20
@ Rob - If she edges you out why is her eye level as low as it is even when footwear is taken into account?

Editor Rob
Although she might look 1cm shorter, accounting for her having a thicker hairdo, I do not believe she looked less than 5ft 8 when talking with her. There's no camera tilt helping one side or the other, so either it really was a cm looser posture or I over-estimated, but I don't think I did.
I would stick with her being no less than 5ft 8.5 barefoot.
Nik Ashton
said on 22/Aug/19
@ Rob - Can you tell me what size her head is please?
What a wonderful photograph of two Great Scots!
R-A-N-D-O-M C-E-L-E-B!
khaled taban
said on 29/Mar/19
5'8.25" maximum.
Nik
said on 28/Jan/18
I reckon Kate Bracken is your height Rob or she may just edge you out!
Jake94 (5'9
said on 26/Jan/18
Even with the footwear advantage. I don't see how she's over 5'8"
Powerhouse
said on 23/Oct/17
5'7.75 at most.
Realist
said on 20/Aug/17
She's 2 cms shorter than you a strong 5'7 .75

Editor Rob
she had less footwear, I really didn't think she looked shorter than me though!
Bard
said on 1/Jun/17
Doubt she's taller than you even with the disadvantage.
Lil Think
said on 18/Apr/17
Tbh she looks 5'6 minus the hair, that hair is giving her a fair bit of height. Nice looking lady anyway no matter what height she is, definitely a looker.
J.Lee
said on 5/Nov/16
Your eyes look at least a half inch higher than hers if not more. Hard to see her edging you out.

Editor Rob
she felt like she was close to my height that day
J.Lee
said on 16/May/15
Rob is 5 ft 8 possible? I don't see her being taller than you

Editor Rob
5ft 8.25 range is maybe possible, I feel she beats out michael socha though who is about 5ft 8.
SHORTY
said on 22/Nov/14
Hey Rob, i've been wondering. Do men have longer legs than women of around the same height? Someone told me men do and that women's hips only give the longer illusion, but i'm not sure about that.

Editor Rob
hmm, I would have said women might on average have longer legs at the same heights, like 5ft 7 women vs 5ft 7 men
J.Lee
said on 23/Sep/14
Rob why does it appear to me your eyes are higher than her eyebrows?

Editor Rob
they are about that, but as I say with her at footwear disadvantage she was going to look smaller
J.Lee
said on 12/Jul/14
Rob she has big hair and you're still taller than her in this pic.

Editor Rob
I thought we were looking very close eye to eye
Kourosh177cm
said on 16/Dec/13
0.5 inch adds only 1cm or 9 mm but yet rob is taller than her by 2 cm if he stood up straight
J.Lee
said on 29/Aug/13
Rob, why do you still look taller than her if she's a half inch taller? Your shoes are only .5 inches more

Editor Rob
I think she was pretty close to my height when I saw her, but this photoshoot was only time I saw her.

I think on the show she was on (being human) she could look taller than just 5ft 8.
J.Lee
said on 5/Dec/12
Rob, your head is higher than her tall hair. Even if it's only half an inch, she is not taller than you. Your eyes are higher. I feel it's as if you are giving yourself the lowest possible height, when you should be listed at about 5 ft 8 1/2 or 5 ft 8 and 1/4. But you seem to list the other people at their mid heights. She can't be taller than you.
J.Lee
said on 21/Oct/12
Rob u look taller by half inch your eyes are discernibly higher. I noticed lately it seems like u have been cutting these people some slack

Editor Rob
she claims 5ft 9 as her height, but if she was she'd have looked taller to me. I think 5ft 8-8.5 is her range, as I thought when I talked to her she was pretty close in height.
173
said on 21/Oct/12
As listed.