Katherine Moennig's Height
5ft 6 (167.6 cm)
American actress, best known for playing Shane McCutcheon in TV series The L Word and Lena in Ray Donovan.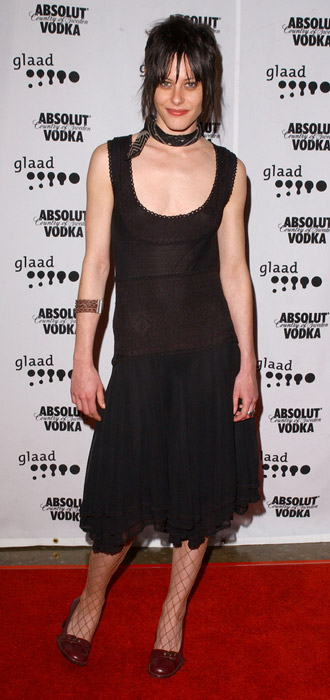 Photos by PR Photos
You May Be Interested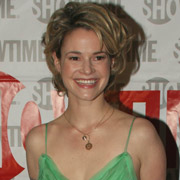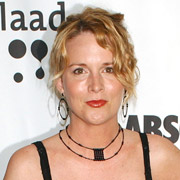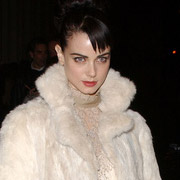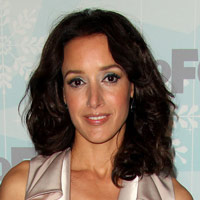 Add a Comment
26 comments
Average Guess (10 Votes)
5ft 6.72in (169.5cm)
Iman Ahmad
said on 25/Jun/20
She is about 168,3 cm barefoot , HAKUNA MATATA
Matheuscore
said on 31/Mar/13
5'6 seems correct.
Conti
said on 7/Mar/13
I would say 5'5 without heels.
RobertJ
said on 16/Jan/13
She's got to be taller. Upgrade to at least 5'7''. She was only a little shorter than 5'9'' Ian somerhalder in the tv show young americans. Not a great pic but you get the idea.
Click Here
Katherine
said on 17/Jan/12
She doesn't wear heels while a lot of the girls surrounding her do, so I think she comes off shorter than she truly is at times. Looking at this picture (-_-)
Click Here
I would definitely say she is close to 5'8" Jennifer Beals (who, actually, might be a bit taller than 5'8" herself). So?
Kyle
said on 20/Mar/11
No. She's really 5'8"
I've met her. She might even be, like, a half an inch taller.
bk
said on 10/Nov/10
thought she looked 5-7.5. but now i think maybe anywhere between 5-6 - 5-6.5? No clue really, pictures just don't give a good estimate.
littlelee
said on 6/May/09
Jennifer beals is 5'7" and towered over Katherine. Plus erin daniels looked an inch maybe two taller than her in one photo and she's 5'6.5" so i'd say katherine is 5'4" tops
Anonymous
said on 21/Nov/08
i just met her. shes not that tall. i'm 5'7 and she was definately shorter than me. probably like 5'5. being that thin and on camera can make you look a lot taller than you are. 5'8 just sounds more appealing
Julia
said on 18/Sep/08
She seems taller. Maybe because of her physique? My guess would be closer to 5'7" though. 5'11" Kristanna Loken looked only 4 inches taller than her.
Anonymous
said on 27/Aug/08
On CSI her stats said 5'7".
Emilie
said on 27/May/08
Yes it's true that she's capable of attracting both men and women! I would be surprised if she was 5ft 6, as to me she has always looked taller. More like 5ft 7 or 5ft 8.
?
said on 6/May/08
I think she's 5'7" saw her on csi it showed her height it said 5'7".
Anonimo
said on 26/Mar/08
I met her in person. I'm 5'6'' and I would say she looks 5'7"..SHE Could be 5'8'' but she was not standing totally straight..I went up to her and gave her some compliments on her performance on stage. She is extremely slender and has a very small frame. She is very alluring and quite talented. I see why she attracts both men and women.
absent
said on 7/Mar/08
With her cousin Gwyneth Paltrow
Click Here
Anonymous
said on 4/Feb/08
NO,IN YOUNG AMERICANS SHE
absent
said on 3/Nov/07
In "Young Americans" she looks almost same height as Ian Somerhalder.
D. Ray Morton
said on 14/Feb/07
Yes. She's definitely taller than 5'6". Close to 5'8" if you ask me.
jay
said on 14/Feb/07
has anyone ever seen kate in person?
she's listed as 5'8" and 5'6" seems kinda small...
D. Ray Morton
said on 15/Aug/06
Wow, Kate Moennig. Haven't seen her in years...last time was early '01...but I would give her 5'7.5" - at least.
She ain't no 5'6". I'd say that she truly is closing right in on that 173 mark.
mai
said on 14/Aug/06
THIS IS THE BEST WEBSITE EVER!!!! CONGRATULATIONS!!!
Ashley
said on 29/Mar/06
shane is 5'8" im 5'7" and that is not that tall!!!!
TPTB
said on 25/Nov/05
Kate is 5ft 8in for anyone wondering.
Thanks,
The Powers That Be.
Allison
said on 1/Nov/05
Look at Kate next to Erin Daniels or Leisha Hailey. Leisha and Erin are both a solid 5'6". Kate is definately taller then the two of them.
Tc
said on 25/Sep/05
I thought she was a bit higher though... I thought she was taller then me, and I'm 173 cm! Heh heh...
btw
said on 20/Jun/05
She was a model so I think she must be at least 170. She's probably in the 5ft7 zone.