Kathleen Turner's Height
5ft 7 (170.2 cm)
Peak height was 5ft 8 (172.7 cm)
American Actress, best known for starring in films such as Romancing the Stone, Peggy Sue Got Married, Prizzi's Honor, Crimes of Passion, Body Heat, V.I. Warshawski, Undercover Blues, War of the Roses, The Accidental Tourist and Serial Mom. She had been regularly described as 5ft 10 by magazines and internet sites, despite never actually looking that tall. In 2000 (The Chicago Sun Times) she said of her height
"I'm naturally a bigger, stronger woman than Tallulah; I'm 5-foot-8."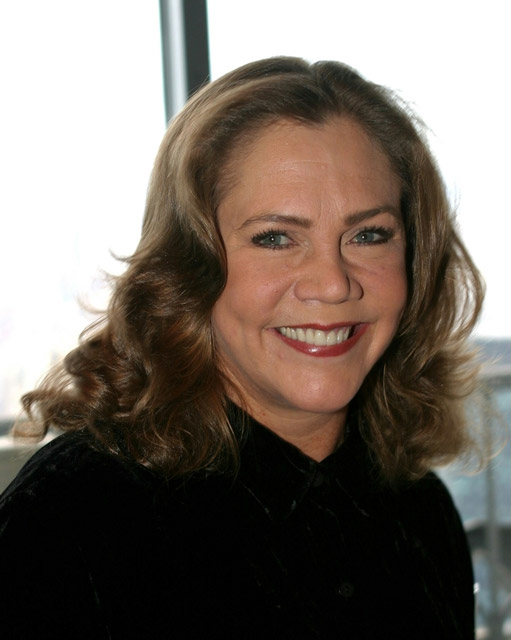 Photos by PR Photos
You May Be Interested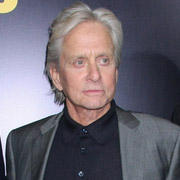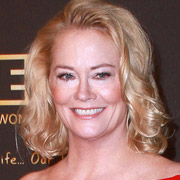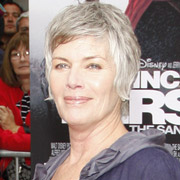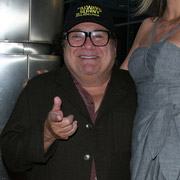 Add a Comment
21 comments
Average Guess (7 Votes)
Peak: 5ft 7.54in (171.5cm)
Current: 5ft 6.5in (168.9cm)
Miss Sandy Cowell
said on 28/Mar/20
My favourite of Kathleen's films just HAS to be 'The War of the Roses' - so funny, apart from the fate of their pets. I showed this film to my Dad - and he liked it too!
5ft7. 😄💐
Half an inch more for her peak.
@ Duffer 5ft11 - I saw 'Body Heat' at the cinema! 🌞
Darla
said on 24/Nov/19
For me about 171 pic. 170 near 45 (1999/2000) 169 near 2010, 168 now.
Duffer 5ft 11
said on 14/Sep/19
Kathleen was probably 171-172 in 'Body Heat' (1981) but I don't see her being above 167-8 cm now.
berta
said on 29/Apr/18
she can look just over 5 foot 6 today. but she have been very sick for 25-30 years so i believe that atleast 1 inch loss is very possible
berta
said on 9/Mar/18
i think barely 172 peak seems about right
Pierric
said on 4/Sep/17
Very small 5'7" today. 5'6" perhaps.
Click Here
Pierric
said on 28/Dec/16
With Andrew Rhys in 2000. If he's 179 he's certainly 180 here with pretty flat shoes. Kathleen looks 175-176 for me with medium heels...around 171 barefoot certainly..
Click Here
Click Here
An other pic. 181 for Rhys I think, no more 175 for Kathleen in boots even we can't watch Kathleen's heels very well. 171 is possible.
Click Here
In 2012 with Douglas supposed 174-175, she looks under 170, maybe 169.
Click Here
Even at her pic (1984) she always looks at least 2 inches smaller than Douglas (who was around 176-177)
Click Here
Click Here
Click Here
Click Here
Click Here
And with Dennis Quaid I'm not sure for 173 for her..
Click Here
Neither with Jack Nicholson...
Click Here
So my opinion will be 171 at pic, 169 now...
Pierric
said on 11/Dec/16
Not a full 5'8" for me at pic. Under 5'7" now...
Frank R
said on 1/Jun/15
Kathleen Turner has shrunk a great deal. I saw her up close after a Broadway performance in 1995, and she looked no taller than 5'5." I was wearing flat shoes at the time and I was 5'11.".
pierric.
said on 23/Feb/15
ROB, don't you think she has shrunk, because here, in 2012, she looks pretty far of 5'8"
Click Here
[Editor Rob: she's very likely dropped height by now.]
Hypado
said on 28/Oct/14
I watch The Man with Two Brains now:
Steve Martin - 182cm
Kathleen Turner - 173cm
No doubt.
Arch Stanton
said on 2/Jan/14
5'10"?? No chance next to Michael Douglas in Romancing the Stone. She's shorter than him.
liz
said on 13/Sep/13
i'd go with 5.10. watching peggy sue got married, and she just seems so BIG compared to everyone else.
Ricky
said on 25/Nov/11
No, she's less tall that 173. Rob, do you remember the pic you put with Kathleen and Matthew Rhys ? You've said she was 2.5 inches smaller with an advantage of 1.25 inch with her shoes !!?? You said Rhys was 181 cms. Now, you put him at 179 cms....
verssy_verye
said on 8/Dec/06
I always thought that she was taller. But if I think better hight is relative when the point of reference changes. She seemed less tall that Michael Douglas, who is 5ft 10, so 5ft 8 seems all right to me.
Adrienne
said on 14/Nov/06
I thought she was taller too. When she played in "Friends" as Chandler's dad/mom (?) she looked more than 4 inches taller than Morgan Fairchild, who's supposed to be 5'4".
Anthony
said on 22/Sep/06
Well, if she says 5'8, then of course she's 5'8. But I just thought she was taller.
Anthony
said on 21/Sep/06
Funny, she always looked taller to me. I guess it's because of her long legs and statuesque physique.
[Editor Rob: she's said 5ft 8 in a few interviews]
Editor Rob
said on 7/Sep/06
1986, earlier quote by herself:
"are finally realizing that you can't be 5-foot-8 and weigh the same as a TV Guide"
rick
said on 19/Aug/05
On your pic we can calculate a height of 5'7.5" and I found around 171 in differents films.171 cms ok, but 173 it's too generous!
pierce
said on 13/Apr/05
yes, in "virgin suicides" she looks about 9 or 10 cms smaller than James Woods who is 181. She's aroud 171/172.