Kathy Bates Height
5ft 3 (160 cm)
American actress best known for roles in films Misery, Titanic, Primary Colors, About Schmidt, Fried Green Tomatoes, Dolores Claiborne, Prelude to a Kiss and Valentine's Day. On TV she appeared in American Horror Story.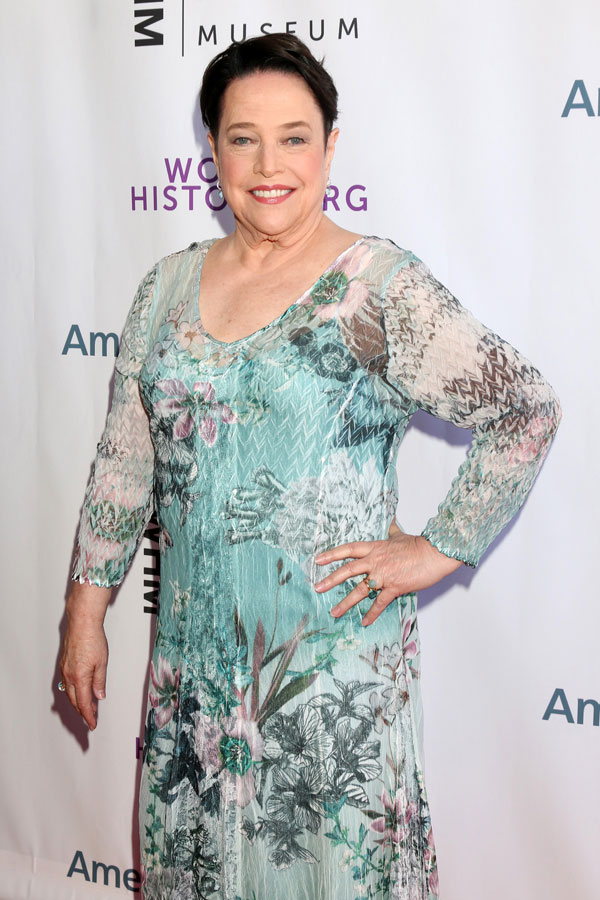 Photos by PR Photos
You May Be Interested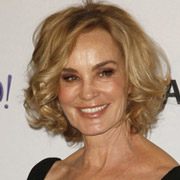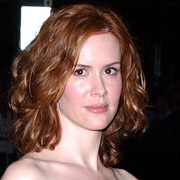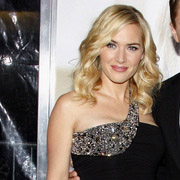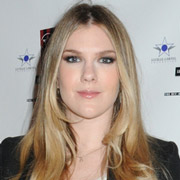 Add a Comment
47 comments
Average Guess (5 Votes)
5ft 3in (160cm)
Miss Sandy Cowell
said on 10/Dec/19
Usually I wake up with a song in my head, but not today. Today I woke up with a scene from a film in my head instead. It was the scene from 'Misery', wherein Annie Wilkes is shaking the bottle of pee about in a furious rage, spilling bits of the bodily-produced liquid onto her patient's bed.
My brother came in to find out why I was laughing...
Kathy, who played awful Annie, was definitely 5ft3 in that film, but looked taller and very strong!
Miss Sandy Cowell
said on 17/Oct/19
Kathy sounds exactly the same as she does in AHS in her Stephen King films 'Misery' and 'Dolores Claiborne'. When I speak to someone over the phone, I always get a mental impression of the person's age and appearance. It has occurred to me that the pain experienced with age-related illnesses bears a direct effect on a person's voice, and consequently, can give away whether someone has lost height. That tells me that Kathy has kept herself healthy and, although she might have lost a little height, I think it's the minimum one can expect for a lady in her early 70's.
Sure, she looks tiny next to a great many members of the AHS cast, the 5ft6 Sarah Paulson to name but one, and next to the average-tall male cast family, she looks even tinier - but Kathy is a woman who excels at power roles, despite her size.
I saw 'Misery' at the pictures on consecutive days to viewing 'The Silence of the Lambs', (Summer 1991) but never would I have believed she was a mere 5ft3. I didn't find that out until I came to Celebheights and it was one of my biggest height revelations!
Young-sounding Kathy gets 5ft3.
Miss Sandy Cowell
said on 19/Sep/19
In the opening episode of 'Hotel', Kathy looks TINY next to the two Swedish girls! I'd love to know their heights, but I don't even know their names yet, and that would be the ideal place to start! 😂
I'm not going to knock any height off though. Her friend and sidekick in this, one Liz Taylor, played by Denis O'Hare, wears heels which must be around 8"+ high! How he manages to walk in them beats me!
Kathy gets 5ft3.
Miss Sandy Cowell
said on 11/Sep/19
While watching 'Misery' tonight, I noticed how line-free Kathy's face was. I checked out how old she was when the film was made and she was 41/42. The only thing that makes one think she's older is that graceless walk of hers, and yes, it holds her in good stead in 'American Horror Story' too! 😂😂😂
⭐ When I went to see 'Misery' at Bromley Odeon back in the Summer of 1991, representatives of the cinema told me that Kathy was there on the film's opening night. I don't know if they were pulling my leg, but perhaps I can find out via the internet...
I'd have loved to have been there to be able to see for myself how short she is! She DOES look petite in AHS though, and it's particularly noticeable in Season Eight, 'Apocalypse'.
Miss Sandy Cowell
said on 10/Sep/19
I have just seen 'Misery' again - this time to the end. My brother sat watching it with me (he loves that film!) and again, he thought Kathy was 5ft6, not remembering that he'd said it the last time I enquired. Kathy is SUCH a versatile actress; in the other Stephen King film she starred in, 'Dolores Claiborne', she plays a vulnerable and abused wife.
🐷 I noticed as the end credits came up that Misery the pig was played by 'herself'! 😂😂😂 🐖 "Grunt grunt grunt! Snort snort snort!"
Miss Sandy Cowell
said on 24/Aug/19
At the beginning of my showing of 'Misery' this evening, I asked my brother how tall he thought Kathy Bates might be. He had a good look, saw that she had the strength to carry a fully grown dead weight of a man into her car and said he thought she might be a tentative 5ft6. I say tentative because I think that, like me, when I first set my eyes on her, she could measure around 5ft10, given her build. Kathy is one prime example of a person who comes over as taller because of the enormity of her female strength. I know that I wouldn't be able to carry James Caan like she could, and I doubt that many women would manage such a feat!
On mentioning that Kathy is only 5ft3, I could tell that my brother was genuinely shocked. I was too when I first noted her height.
Kathy is just one example of a person who is anything but tall, yet has an incredible amount of might in her. It's hardly a common situation; is it in any way surprising that she won Stephen King's role as the scarily powerful battleaxe Annie Wilkes? Actresses like her aren't easy to come across. Petite in height but, arguably, as strong as the strongest of men.
Five three.
Miss Sandy Cowell
said on 28/Jun/19
😁🎁🎂🎈 Happy Birthday Kathy! 🎈🎂🎁😁
Wishing Kathy a very Happy Birthday! What a splendid actress she is!
🕯️🎉🕯️🎉🕯️🎉🕯️🎉🕯️🎉🕯️🎉🕯️🎉🕯️🎉
Miss Sandy Cowell
said on 18/Jun/19
Jessica Lange just said to her in 'Coven' "You've got a mean streak wider than your backside!" 😂😂😂
5ft3.
Littlelee5ft6
said on 11/Jun/19
5ft 3 peak maybe 5ft 2 now as she and melissa McCarthy look roughly the same height in the film Tammy ps that's not a very good film
Miss Sandy Cowell
said on 7/Jun/19
✴️ The guy out of the acid-tongued couple found his pate quite delicious👌, which was just as well really as it was the very last thing he ate! ✴️
Miss Sandy Cowell
said on 5/Jun/19
Two mean guests at the AHS 'Hotel' have just reduced poor Iris to tears. Firstly, they treated her like an imbecile and then they demand over the hotel service phone that she gets them some pate!
Denis O'Hare's Liz Taylor has the answer; he serves them up with some catfood! Iris comes out with, "Oh man! I don't understand how catfood can smell worse than cat poop!"
Take it from me, honey, IT CAN!
😁👍🐈💩😷....😂😂😂
Miss Sandy Cowell
said on 25/May/19
I just caught a brilliant opportunity to compare Kathy to Naomi Grossman in 'American Horror Story', Season Four, 'Freak Show', and I'd put her at about 5ft2.75 now. I don't think she has lost much height.
The part I am watching her play, as the bearded lady, shows a deeply emotional personality, more in tune with the part she played in 'Dolores Clayborne', than the pig-snorting, child-killing kidnapper in 'Misery'. She cries real tears like Dolores, and has a big heart in this excellent, exciting TV series.
Seeing as there is only one box, and I don't see much evidence of height-loss with this actress, I shall give her 5ft3. Stephen King sure knew his onions when he employed Kathy to play two such demanding parts. She was outstanding in both of them, as indeed she is in this emotional rollercoaster.
🎭👍🏆
Sandy Cowell
said on 22/Dec/16
@ littlesue, Dom and Arch - She does look a lot taller in 'Misery', but she was extremely big and manacing in other ways!
Furthermore, there were few others to compare her to!
She was so strong as well, the way she could carry a grown man to 'safety' (LOL!), and make it look quite effortless to physically manipulate him! When I saw just how small she is at 5ft3, I was gobsmacked myself! It just goes to show that abnormal strength isn't exclusively for the tall, nor for people of the male persuasion!
Alas, I haven't seen many episodes of 'American Horror Story' to be able to make a judgement of her height in it!
littlesue
said on 21/Dec/16
I would say more 5ft 2, she does look petite on American Horror but then she usually in flats and all the other girls in heels
Arch Stanton
said on 12/Jun/14
Looked taller in Misery.
Arch Stanton
said on 9/May/14
Rob can you add Titanic, Primary Colors, About Schmidt, Fried Green Tomatoes, Dolores Claiborne, Prelude to a Kiss and Valentine's Day?
5'3" seems a good shout.
glenn
said on 4/Feb/09
no,jlee.celebs would look at me nuts,sometimes there isnt time for talk with them,and i dont take these for the site.after the fact,im happy to share them with the site.and hopefully most can be used.
Jlee
said on 4/Feb/09
yes. thank you glenn. Hopefully you can continue to get good quality pics. But when you take pictures do you tell celebs that you want them to stand straight so u guys can get a good height comparison?
RisingForce
said on 3/Feb/09
Standing straight Glenn would be atleast 3 inches taller, then factor in the heels and you have your answer. Glenn is 5-8, she's 5-3.
Brad
said on 3/Feb/09
Like a pack of wild dogs pulling at road kill is what one L.A. dealer told me when even a B-list performer comes out of their car. Everybody and their uncle is at it because of eBay.
glenn
said on 3/Feb/09
thanks j-dog.that was a very nice post instead of the crap i put of with on this page.i do it for those that appreciate it like you.
glenn
said on 3/Feb/09
you got that right brad.
Brad
said on 3/Feb/09
"Success". Man, dealers I've run into lately say those days are over.
J-Dog
said on 2/Feb/09
"Dude" with all due respect how about a little thanks for Glenn who has shared so many crucial photos with us on celebheights.com. Glenn is not primarily taking these photos (nor has he token) with celebrities to simply gauge their heights, he does it as a successful business/hobby.
To say "stop leaning in"...is rude and misdirected.
glenn
said on 2/Feb/09
thanks complex and jeremy.
glenn
said on 2/Feb/09
dude-i dont take these photos for the site primarily.
Complex
said on 2/Feb/09
Personally I do believe Glenn is the height he claims (a weak 5'8) but I do see how someone new to this site could argue it, I mean upon first glance with ppl like 5'3 bates and 5'1 kirsten bell, Glenn does look only a few inches taller if that, it's likely that he's leaning alot and that they're wearing heels, I mean in general a 5'8 guy next to a 5'3 woman wouldn't look the way glenn looks with her, but still, I think Glenn is minimum 5'7, if he's lower than 5'7 then alot of these stars need a downgrade, he said himself 5'8 mornin height, he's either that or close too it! I don't claim morning height but atleast he was man enough to say 5'8 morning height, personally I claim my lowest, but I guess it depends on what you wanna claim, you're lowest or your highest...
Jeremy
said on 1/Feb/09
Kathy is probably at least 5'3.5. She is wearing heels in the photo. So she is probably at least 5'5 in heels. And Glenn IS 5'8. I have even seen photos where Glenn even looked 5'9. He is at least 5'8.
glenn
said on 1/Feb/09
according to some people i am.
Dude
said on 1/Feb/09
Do me a favor and stop leaning in guy....
meh
said on 1/Feb/09
so glenn.. ur 5'3 now LOl?
glenn
said on 1/Feb/09
exactly blackray.and im leaning in.
Blackray
said on 1/Feb/09
Come on guys, she a woman she's wearing heels.
james2
said on 31/Jan/09
gleen leaning alot he's around 172cm or 173cm.
glenn
said on 31/Jan/09
thank you ed for the tremendous effort defending me.also thanks to rob and anonymous.its amazing what i read here.and rob,im expecting you find me bigger lifts! ill leave the site if you dont!
Anonymous
said on 31/Jan/09
glenn is leaning big time,plus kathy is in heels.
look at glenn's shoulder anyway
runt
said on 31/Jan/09
Kayenta says on 30/Jan/09
"That's not what I look like with my 5' 4" mother and I'm 5' 9" and totally dominate her leanin' in. Glenn is ? 5' 6" is my guess for the Glenn guy. 5' 8", no way."
Are sure your mom is a legit 5-4 and she's wearing heels and you're not? 5-4 is a default claim for a lot of women that don't know how tall they are but just know that they are short. But the fact is 5-4 isn't short, its average. So all these short women claiming 5-4 are shorter than they think...
runt
said on 31/Jan/09
Ed says on 31/Jan/09
"Were supposed to believe Glenn is five feet eight?"
By your reasoning, Charlie Sheen is 5-4
Click Here
Ed
said on 31/Jan/09
Were supposed to believe Glenn is five feet eight? That's the lowest looking five feet eight I've ever seen. I think he wears lifts in other pictures.
[Editor Rob: Glenn was just off the phone to me there, he says the 2-inch lifts he's wearing ain't doing the job, he demands 3-inches now.

I'm gonna be busting a gut this week trying to get them made!

No, she's wearing a heel and glenn is losing an easy inch with posture then a 5ft 3-4 women will look close in height.]
glenn
said on 31/Jan/09
yup.im 5-6.shows how foolish people can rely on pics.read my other post.and why do people judge me on one pic? does that make paul mccartney 5-8 next to me? macauley culkin 5-3? and so on and so on.always an arbitrary site.3 years ive been providing stellar pics for free and i still read comments that have me stunned.i like that no way comment too.people really put their foots in their mouth.
Complex
said on 31/Jan/09
Stilletos?
Kayenta
said on 30/Jan/09
That's not what I look like with my 5' 4" mother and I'm 5' 9" and totally dominate her leanin' in. Glenn is ? 5' 6" is my guess for the Glenn guy. 5' 8", no way.
Jeremy
said on 30/Jan/09
She must have on heels in this picture because she looks at least 5'5 in the picture with Glenn.
TNTinCA
said on 30/Jan/09
Great actress. Under-rated if you ask me.
glenn
said on 30/Jan/09
i have another with her weeks later.recently.you could more notice the height difference.
Donatello
said on 30/Jan/09
Misery was a great movie. I wouldn't of that this person was the same crazy women off mystery if it didn't say that below her height. I'd say shes pushing 5'4" though, looks 166cm here with glenn. Did she have heals on? I know glenn is leanin quite a bit but still, thats not what 5'3" looks like next to a 5'7 1/2-5'8" guy.
SYS
said on 30/Jan/09
For what are you often slouching next to numerous women with whom you've got picture taken, Glenn? As a result i can see no height difference which allows to reveal the actual Size of the person i'm interested in!