Keiynan Lonsdale's Height
5ft 10 (177.8 cm)
Australian actor, singer and dancer known for playing Oliver Lloyd on TV series Dance Academy, Wally West in The Flash and Uriah Pedrad in the Divergent Series. On his imdbResume he listed his Weight as
"160 lbs"
.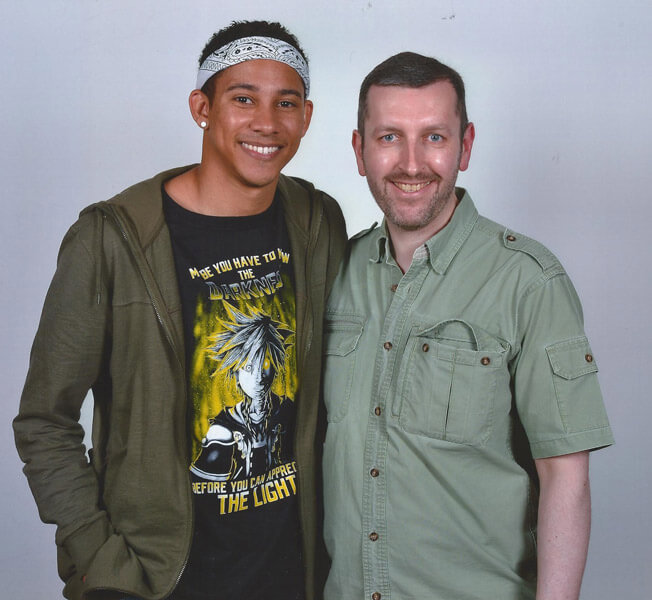 5ft 8 Rob and Keiynan @ City of Heroes 2
Someone wanna change my internet height? I'm not 5'8, am actually 6 foot. I think yrs of standing next to @KatePeckme made me look shorter 🙄
You May Be Interested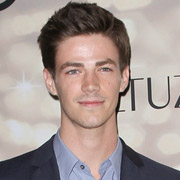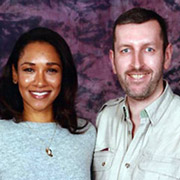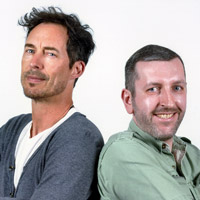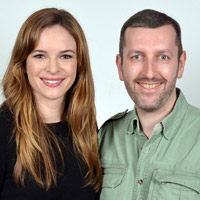 Add a Comment
32 comments
Average Guess (34 Votes)
5ft 10.2in (178.3cm)
Nik Ashton
said on 29/Jun/20
The average guess (5'10.21" after 31 votes!) could well be what he measures, 31 comments will soon be 32! ☝️
Miss Sandy Cowell
said on 26/Jun/20
I've been reading lots of joyous things about Dance Academy, but I've never seen it!
Keiynan gets 5ft10. 😁👍
Importer
said on 10/Aug/19
Average guess is spot on.
TheBat
said on 7/Mar/19
Yeah no to 6'0", 5'10" is good enough.
TheBat
said on 6/Mar/19
Lmao at that 6'0" claim. I give him a 5'10" as well.
QM6'1QM
said on 17/Nov/18
Yeah, 178 cm
Christian 6'5 3/8"
said on 24/Sep/18
5'10" flat may be the max for him.
Nik
said on 24/Sep/18
The average guess does not surprise me!
Zampo
said on 22/Sep/18
178 cm on the dot (5'10 1/8). A flat/solid 5'10. Average guess bang on.
Nik
said on 9/Jul/18
Well, actually it is ironic then that Keiynan Lonsdale is around 5'10", as this is halfway between his internet height and the height that he claims! I do believe that Keiynan clears the 5'10'" mark, although not by much! He is somewhere in the 5'10" - 5'10.25" range for me!
Bobby
said on 7/Jul/18
I'd say a fraction over 5'10 is more likely than under it. He gets 5'10.5 from me, but then, Grant himself looks 2 inches taller than him. Why don't we have Grant at 6ft again?
lee168cm
said on 13/Jun/18
Rob could model kate peck be taller than 5ft 10" as although she does wear sizeable heels she towers over him in most photos could she be 5ft 11"?

Editor Rob
She might be 179cm
ItsGreg
said on 21/Mar/18
Looking at him with Rob I would have said 5'10.5 but judging with the heigh chart he is bang on 5'10.
Thunderfin
said on 20/Mar/18
Classic 5'10 saying he's 6'. What's new.
Jafars
said on 17/Mar/18
"I'm 6 🏃🏾, I have no idea why imdb says that [I'm 5'8]"
Nor do we have any idea why you say you're 6'0", but all good, Keiynan.
John
said on 31/Dec/17
Listing sounds good, between 176-178
Paul NS (6ft0.5)
said on 5/Dec/17
Cringeworthy claim. He gets listed off by 2 inches and rightfully complains but then makes a claim that's also 2 inches off...
Based on Rob's photo he also appears to be a weaker 5-10, maybe a bit taller than 5-9.75 range though. Almost certainly not over 5-10.
berta
said on 29/Oct/17
177-178 cm
Johan
said on 2/Sep/17
jeez most guys this height claim to be 5'11", I guess that isn't enough nowadays.
Christian-6'5 3/8
said on 14/Aug/17
5'9.75", guys his height claiming 6'0" devalues how a true 6'0" really is.
Mark(5'9.5")
said on 30/Jul/17
Him claiming 6'0"? weeelll then...
My 6'0.65" friend would make this guy's claim go to *BEEEEEP*
Also, he does have an awesome shirt!
Powerhouse
said on 23/Jul/17
What a liar, he's barely 5'10.
S.J.H
said on 18/Jul/17
5'9.75 claim 6'0 and ruin the perception of real 6 footer. Seriously..
Sully
said on 26/Jun/17
Hi Big Rob, I think next to you he looks about 5'10.25" because your eye level is slightly below his nose.If he was a flat 5'10" , I think your eyelevel would be in line with the bottom of his nose.What do you think Rob?
ww
said on 4/Jun/17
he def 5'10
Masquerade
said on 23/May/17
he look taller on the flash
176cm guy
said on 20/May/17
I'd probably bet he asked Grant how tall he is? And probably went with 6 feet (since Grant himself believes he is more between 6'1" and 6'2"). He definitely looks more closer to 5'10" than a bang on 6ft, that's for sure.
Sammy Derrick
said on 11/May/17
Okay so the internet took 2 inches from your actual height,so you add 2 inches to your actual height.He can look pretty average next to Grant Gustin(6'0)and Tom Cavanagh(6'0). I'll go with 5'10(178cm)
Theo
said on 10/Mar/17
He looks a full inch shorter than Franz Drameh even with foot wear advantage. I say a little under 5'10 would be a better listing.
Bobby
said on 6/Mar/17
No way he's 5'10, if he is, then Grant has gotta be over six feet tall, and we know that Grant is 5'11.5, right? He looks closer to 5'8 in reality, I don't know, at times he can look as tall as Joe on the show and other times, the Kid Flash suit makes him shorter than he is. 5'10 doesn't look short on camera, angles can make it look 6ft or more, at times.

Editor Rob
Keynian is almost the same as Big Josh in person...I'm sure he looked this in one of those Divergent movies beside Shailene Woodley at one point.
Masumi
said on 26/Feb/17
Imdb still keeps listing this guy at 6 feet after proper downgrades. Yes, not as low as 5'8 but 6 foot is ridiculous. Always looked 5'10 on the show.
Josh
said on 22/Feb/17
Nowhere near 6 foot but he does look a proper 5'10! Good listing!