Kenny Johnson's Height
6ft 1 (185.4 cm)
American actor best known for appearing in TV series The Shield. His official site listed his height as 6ft 1 and weight as 190 pounds. In this photo I had about 1/3rd inch more sneaker than him.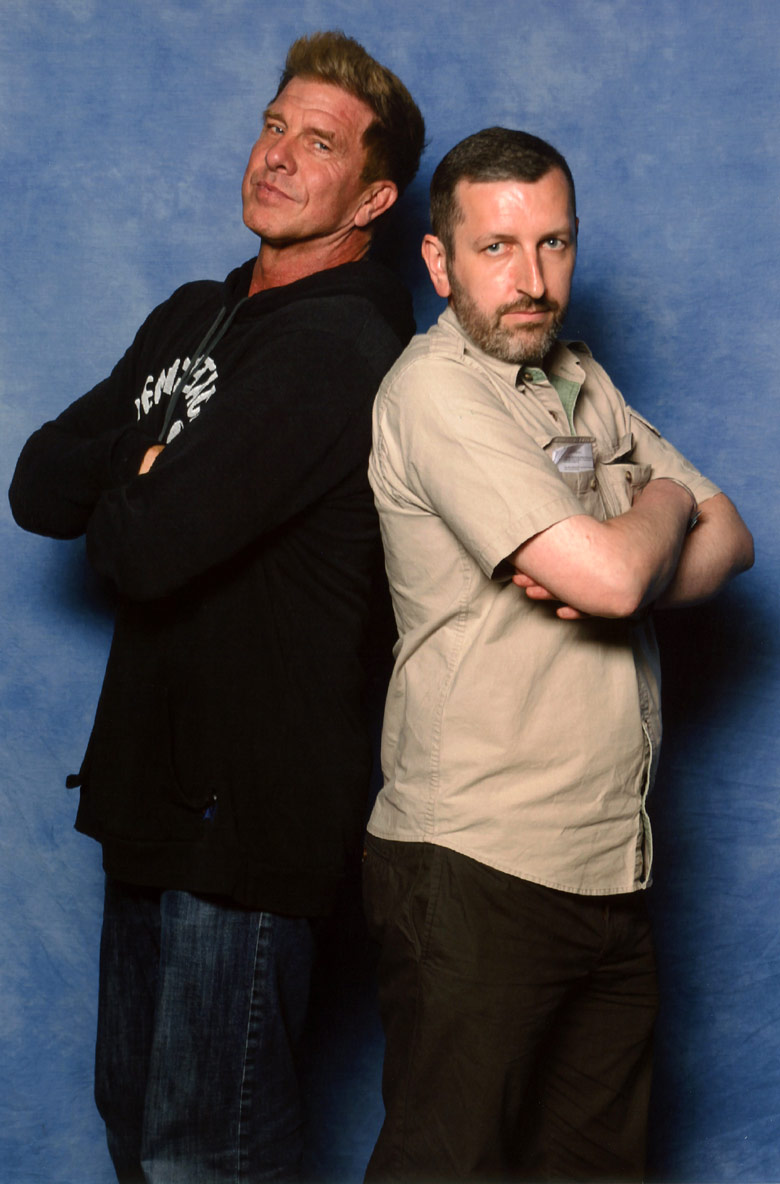 5ft 8 Rob and Kenny
You May Be Interested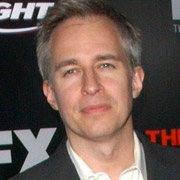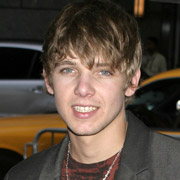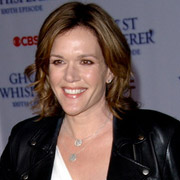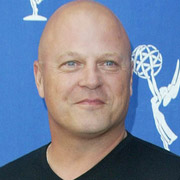 Add a Comment
34 comments
Average Guess (26 Votes)
6ft 0.78in (184.9cm)
Rampage(-_-_-)Clover
said on 3/Nov/20
184-185cm zone I think is fair. Taller than Coates, Hunnam and Perlman on SOA but a bit shorter than Jay Karnes on The Shield
Nik
said on 1/Feb/20
It's a shame he isn't wearing lighter coloured clothing! Anyways I must say that it would be great if there was a height chart on this page and his hair sure does add height!
Jkiller
said on 31/Jan/20
Can look upto 6'1, but probably slightly under. 6 feet 3/4th.
Yang (5 footer 8, 172-173)
said on 7/Jul/19
183.8cm approximately.
Peter 180cm
said on 3/Jan/19
He's about 184-185cm but probably closer to 184..
Zampo
said on 27/Sep/18
Height is a difficult thing to guess. From this photo and I can see imagine his standing/walking height would be in the 6'0.75 range possibly. It's difficult to tell of he could stretch up to 6'1 if standing for a measurement.
Colberto
said on 16/Sep/18
Look a weak 6'1" 185cm at best
I see 184.5cm-185cm
Mickie
said on 9/Aug/18
Not a full 6'1"!
Andrea
said on 30/Jul/18
You're right, Powerhouse. I should watch the show to get a better idea, but I doubt he would be similar to Kim (who, btw, I think is more of a weak 6'), also because Rob met both of them and listed them one inch apart...
As for the picture, although Kenny might be standing a bit further away from the camera, it is true that he looks nowhere near 6'1 and much closer to 6', even considering his footwear disadvantage, but, as always, what Rob guessed him in person matters much more than the picture itself, to me. So if he says that he looked near enough 6'1, I'm going to trust him.

Editor Rob
6ft 0.75 is a mark he may well measure too, but there are 6ft actors who claim 6ft 1 heights, I don't think Kenny is one of those guys.
Powerhouse
said on 27/Jul/18
@Andrea Not the best camera angles to judge, also don't know if the ground is even. They are very close. He is definitely not a full 6'1. This isn't what a 5'8 guy looks like next to a 6'1 guy. If he stood as tall as he could I could see him measuring 6'0 flat mid day. If Rob could put a height chart on this pic that would be cool.
Rampage(-_-_-)Clover
said on 25/Jul/18
A fraction below at worst. I actually did at one point think this guy was at least a strong 6ft1 when Coates was listed 6ft0½.
Andrea
said on 25/Jul/18
Powerhouse, I highly doubt Rob would give him the full 6'1 if there was even a remote chance that he could be as low as 6'0, let alone under. If Rob says that, all things considered, he looked near enough 6'1, I doubt he's under 6'1 more than a small fraction.
As for Kim Coates, I've only seen the first two seasons of SOA some years ago, so I don't know how tall they looked next to each other on the show, but from googling them, I would say Kenny looked easily taller than Kim:
Click Here
Click Here
Christian 6'5 3/8"
said on 23/Jul/18
Overlisted
Powerhouse
said on 23/Jul/18
I'm gonna have to disagree quite a bit, even taking footwear into account. I'd put him a hair under 6'0 flat. In any case this listing as minimum one inch off. I think 6'0 flat is solid listing. It should be noted that he was eye to eye with Kim Coates in Sons Of Anarchy and could even look slightly edged by him at times.
slothee
said on 22/Jul/18
@Mickie
Agreed, no more than 184 I'd say.
Rampage(-_-_-)Clover
said on 22/Jul/18
Maybe a fraction under this at worst. Generally from watching The Shield looked 6ft1ish guy
Mickie
said on 21/Jul/18
Looks 6' nothing here.
Andrea
said on 19/Jul/18
Nice picture, Rob!!! Is he really a big 6'1 guy in person, though? I remember watching a few episodes of The Shield, I thought he was over 6', but maybe not quite the full 6'1...

Editor Rob
Kenny in person that day seemed comfortably over 6ft, my thought was around 6ft 1/2 inch range, but he had less sneaker, so I don't think he's much less than his claim.
Jafars
said on 16/Mar/18
Kenny edged out Kim Coates, Ron Perlman & Charlie Hunnam in pretty much every scene on Sons of Anarchy. Mainly looking at the difference between him with Hunnam/Coates; the latter are weak 6ft guys (strong 182's/weak 183's) while Kenny's a weak 6'1 (strong 184/weak 185). 2-2.5 cm difference max I'd say.
Rampage(-_-_-)Clover
said on 15/Jan/17
Looks heavier than 190lbs. I'd say near 210lbs. He's a pretty buff guy
Rampage(-_-_-)Clover
said on 4/Jan/17
It's possible that at worst he might fall into 6ft0½-6ft0¾ range...although he gave a solid 6ft1 impression on SOA. Taller than Kim Coates, Hunnam and Perlman. But was he really just marginally shorter than Jay Karnes? I saw at least 1in there and then some.....but Jay might actually be 6ft2.
Rampage(-_-_-)Clover
said on 25/Sep/16
Rob, could a fraction under 6ft1 be closer for Ken?

Editor Rob
not looked at him in a while, but if you see enough of him, maybe that mark might make sense.
Rampage(-_-_-)Clover
said on 23/Dec/14
Actually Andrea might have a point. Especially if Jay Karnes is only 6ft1½
Jay
said on 22/Dec/14
Andrea, are you seriously arguing that he doesn't even look 6 ft now? That's a joke...
Sam
said on 22/Dec/14
I've seen a bit of this guy in different shows and he doesn't really give me the impression of being a full 6'1".
Andrea
said on 11/Oct/14
Rob, could you downgrade him to at least 6'0.5 or i must put the scene with Tom Welling? Even 6' is arguable with him!

Editor Rob
184 is possible but I can't recall the episode much
Andrea
said on 10/Oct/14
187-188 would make Tom Welling around 6'5 and Michael Chiklis over 5'8!
Rampage(-_-_-)Clover
said on 9/Oct/14
Could look 187-188cm on SOA
Andrea
said on 9/Sep/14
Rob, could he be more 6'-6'0.5? I'm not sure he's a big 6'1, he doesnt' look 6 inches taller than Chiklis in The Shield and also next to Tom Welling he did look more than 2 inches shorter to be fair...
HellBoundPower
said on 23/Mar/14
Somewhere between 6'1" and 6'2".
Rampage(-_-_-)Clover
said on 10/Jan/14
Rob, any chance of giving Kim Coates an upgrade?
He easily looks the same height is this guy and Tommy Flanigan on SOA.
vincent
said on 20/Sep/13
i was curious cuz i just saw him on Dexter. he was standing face to face with Debra (Jennifer Carpenter) and he looked like he was like, i dunno, 6'5?
Michael
said on 25/Sep/12
Click Here
Rob, he looks 2 inches taller than the 6ft Ron Perlman in this vid.
ted
said on 19/Aug/07
I was very surprised with kenny's height.Walton Goggins seems taller in a pic edit by a guy name Dufresne in your site(goggins page).How is this possible Rob?I mean they wear the same footwear and they were both in an even ground.