Kerry Katona's Height
5ft 3 (160 cm)
English Singer, best known for being part of the pop band tomic Kitten. In 2002 she mentioned her height, saying
"I put on four stone when I was pregnant and I'm only 5ft 3in."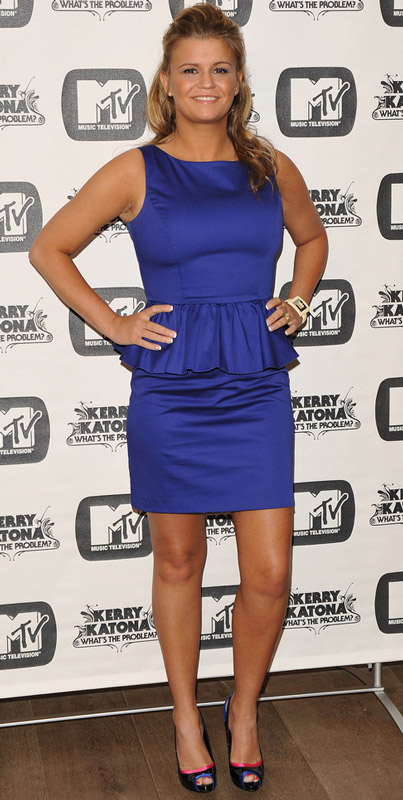 Photos by PR Photos
You May Be Interested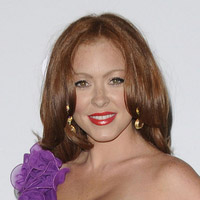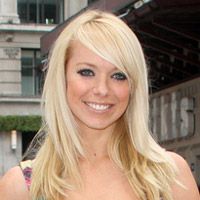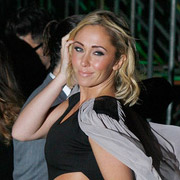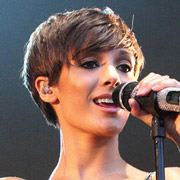 Add a Comment
13 comments
Average Guess (4 Votes)
5ft 2.75in (159.4cm)
Miss Sandy Cowell
said on 6/Sep/20
🎼🎁🎈🎂 Happy Birthday Kerry!🎂🎈🎁🎼
Many Happy Returns to Atomic Kitten singer Kerry Katana on her Big 4️⃣0️⃣. When she came first in 'I'm A Celebrity....Get Me Out Of Here', she was a mere girl. It was one the very first editions. Now she's the grown up Mum of five!
5ft3 ⚛️🐈💐 XXX
🎼🎁🎈🎂🎼🎁🎈🎂🎼🎁🎈🎂🎼🎁🎈🎂
Nik Ashton
said on 6/Jun/20
Look at this:
Click Here
She is NOT Eric Cantona's sister! 😀👌
Miss Sandy Cowell
said on 6/Sep/19
🎂💐🕯️🎉 Happy Birthday Kerry! 🎉🕯️💐🎂
Kerry Katona turns 39 today - congratulations to her! I wish her a very happy day with her family.
I remember her to be 5ft3 from her time in the jungle. She came first! 👑
🎂💐🕯️🎉🎂💐🕯️🎉🎂💐🕯️🎉🎂💐🕯️🎉
TomKat
said on 21/Sep/18
No WAY in hell is this woman 5' 3" (same height as Cheryl Cole!). She always looks much shorter than that. Always. I would put her at 5' 2" TOPS, and even then, that's probably pushing it for her. Katona needs a downgrade now.
Sandy Cowell
said on 23/Mar/17
I know this extra busy Mum is 5ft3 - I remember her saying it in the jungle, and then of course, the jungle stars' weight-losses are always big news afterwards, and any decent magazine will mention a celebrity's height in a weight-loss article or it means precisely nothing!
Kerry is 5ft3 and when she came out of the jungle she weighed a healthy 8-and-a-half stone and looked great!
Arch Stanton
said on 3/Aug/15
He's got to be near 6'3 and 250 pounds hasn't. look at the size of him!
Click Here
Arch Stanton
said on 3/Aug/15
@Rob, can you add a photo, ideally in the Atomic days when she still looked good ;-)
What would you guess for her husband, 6'3 250 pounds?
Click Here
[Editor Rob: arch, I preferred the other ones in Atomic Kitten, but I will put up a photo from 2009 which is okish.

That George fella looks in that range, although his actual quote is "6ft 4ish"]
Shauna
said on 18/Jan/12
John & Edward (Jedward) are 5ft 11.
Shaun
said on 15/Sep/11
Click Here
Rob would you say 5'8" is a good estimate for Paddy? Sally is 5'11" and in those heels about 6'0.5"-6'1". Does my estimate of 5'8" look about right?
[Editor Rob: it's a fair shout yeah, I never watched BB personally so didn't see much of the housemates]
Shaun
said on 5/Sep/11
Actually seeing Darren next to Paddy and Bobby I think 5'6" tops. Paddy 5'8" I think, Jedward 5'9.5"-5'10"
Shaun
said on 2/Sep/11
Mmm I'd have guessed 5'2" or 5'3" on Big Brother, definitely on the short side. Here's my estimates for this years Big Brother:
Kerry :5'3"
Tara :5'4"
Paddy: 5'8.5"-5'9"
Jedward: 5'9"-5'9.5"
Lucien: 5'10"
Pamela: 5'5"
Bobby: 6' ish, maybe 6'1"
Amy: 5'5"-5'6"
Darren: 5'7"
Hela
said on 30/Aug/08
I was also going to say this - when she was on I'm a Celebrity, she said many times she was five foot. Also in an interview this year she said she was shocked when she met Delta Goodrem (5 10" without heels) at the airport with Brian McFadden. She said she was this "6 foot stunner" and said why would Brian want her when she's 5 foot nothing with stubby legs. Thats just her own opinion of herself though - lots of men prefer small women. When Brian first met Kerry he found her irresistable according to the interviews at the time.
Atomic
said on 14/Feb/08
On I'm a celebrity get me out of here, she repeatedly said she was five foot. Sometimes she called it "five foot and a fa#t" which was a joke.