Kira Kosarin's Height
5ft 7 (170.2 cm)
American actress best known for playing Phoebe on the Nickelodeon tv series The Thundermans. On her twitter account in 2014 she mentioned her height:
My imdb still says I'm 5'2... I'm definitely almost 5'6, I should probably fix that.
Wtf why does the internet say I'm 5'5 I'm most definitely 5'8.
I'm 5'8. @Google is a liar.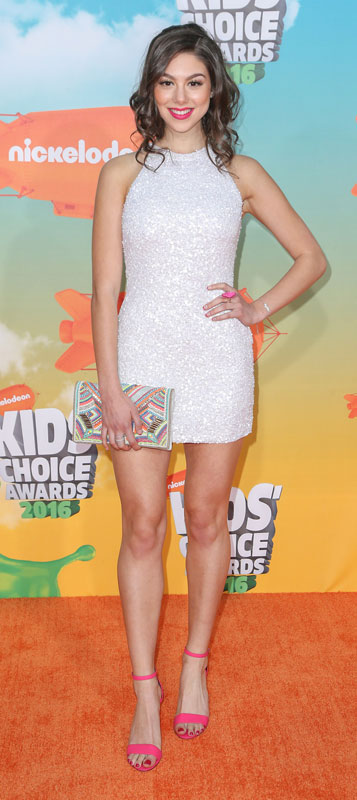 Photo by PR Photos
Haha yeah I'm 5'8... I always feel like a giant at work cuz all the other Nickelodeon girls are tiny
I'm only 5'8 but in Hollywood that's like 6"1
You May Be Interested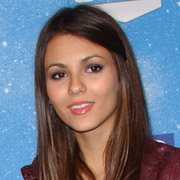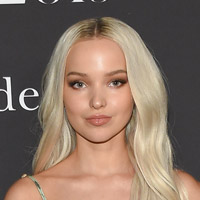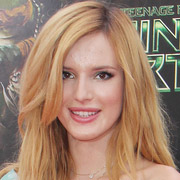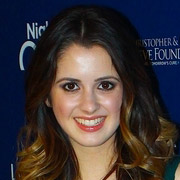 Add a Comment
19 comments
Average Guess (34 Votes)
5ft 6.75in (169.5cm)
jamari
said on 2/Jan/21
kira is only taller in photos because she is wearing heels
Jammes
said on 14/Mar/19
Here is a pic of her with Carlos Pena from Big Time Rush,hes listed as 5'6
Click Here
They look the same height and both are wearing boots,in earlier scene Carlos was wearing regluar shows and Kira was wearing boots and she didn't look that much Taller. Maybe shes in the High 5'6 range
coolguy97
said on 31/Jan/19
How tall is Jace Norman? Henry Hart from Henry Danger
Trenton George
said on 8/Oct/18
She is 5'8 1/2
Marc
said on 25/Jul/18
hey rob. Yesterday on her Instagram she started a Q&A and answered the "how tall are you" - question with "5'8"...I think a very strong 5'7.
Mr176
said on 15/Jun/18
Rob, what are your thoughts on her co-star Jack Griffo? He looks similar height wise with Kira, especially in some of the more recent pictures, and is said to be 5'8 as well.

Editor Rob
They both claim 5ft 8...might both be 5ft 7 range.
Nik
said on 11/Jun/18
Convincing 5 ft 6 er!
Gavin mark
said on 11/Jun/18
Kira has grown over the course of the show, definitely taller than Jack Griffo now, I would say she's like 5' 10".
Anonymous
said on 18/Oct/17
Upgrade height and pic Rob? 5'7 seems fair.
SLAYEVERYDAYY
said on 20/Jul/17
It kids kosarin is 5'8 now my man Jace Norman is 5'9 cuz he's taller than kira and jack griffo who is legit 5'8 lmao and he is only an inch shorter than Cooper Barnes who plays as Ray Manchester aka captain man
Height
said on 19/Jun/17
Jack griffo is 5 ft 7...
KH
said on 16/Jun/17
She is not 5'8. For some reason just about every celebrity adds an inch or two to there height. Just look at her quotes not many girls go from being 5'2 to 5'8 in a couple years most people don't have those kinds of growth spurts. 5'6.5 seems about right. Really pretty girl though. Not a particularly good show imo.
anonymous
said on 2/Jan/17
she said she was 5'6" ? does that mean she grew at 16 or 17?? okay im confused. if yes how can she
sora
said on 22/Dec/16
ehi rob can you make a page about jack griffo
Jack
said on 15/Dec/16
Hey Rob, in most pictures with Jack Griffo, Kira actually looks taller. I think it is safe to put her at 5'8 now.

Editor Rob
I'm not so sure she is 5ft 8, although it's not impossible she could look near 5ft 7
John
said on 18/Oct/16
I actually think she's 5'8'' at this point - and that is the height she's currently claiming on Twitter. She looks tall compared to all those other Nickelodeon girls.
Leonardo 1.73m
said on 21/Aug/16
Hot, good body and pretty face.
real
said on 15/Jan/15
She grow until 20
shogun
said on 4/Aug/14
Think she is just about done growing?

Editor Rob
I think she could be now