Kjell Nilsson's Height
6ft 2 ½ (189.2 cm)
Swedish, former weight-lifter and actor, best known for playing The Humungus in The Road Warrior. This photo was from a 2016 London Film Convention, he wasn't as tall as in 1981 when he made Mad Max 2.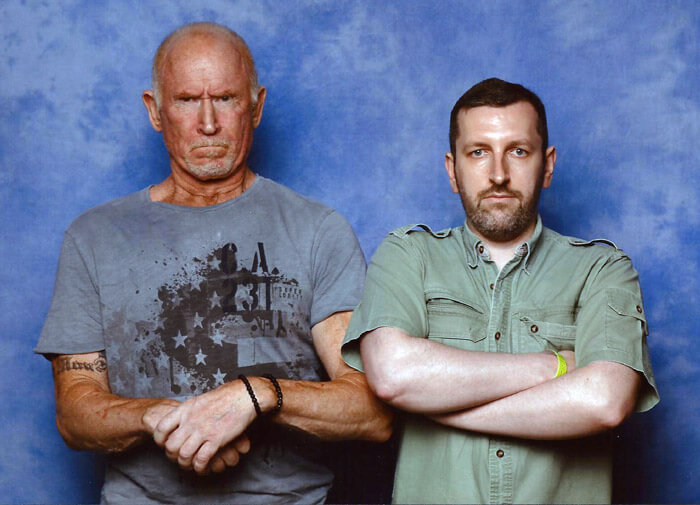 5ft 8 Rob and Kjell
You May Be Interested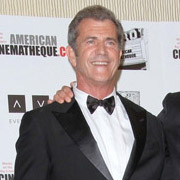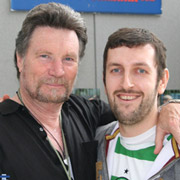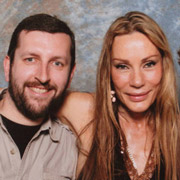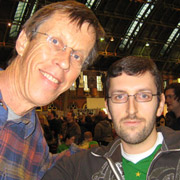 Add a Comment
29 comments
Average Guess (36 Votes)
6ft 1.22in (186cm)
Eagleye
said on 19/Jul/20
Looks a weak 6'1, 6'1 if he had a harder day than Rob.
187.5 cm for his peak height is the most i can give him
Christian 6'5 3/8"
said on 4/Dec/18
6'2.5" peak is a joke for him. I have to disagree strongly with this listing.
VelikiSrbinn
said on 3/Dec/18
6'2.5? Seriously? He looks 5'11 lol

Editor Rob
He had lost some height but peak I think he looked over 6ft 2.
Danimal 5'9 3/4
said on 8/Jul/18
Rob, he's almost 70 years old. The average male by 70 will have lost over 1". Why is he the exception to not have lost any height? You can clearly see it in his neck.

Editor Rob

He was age 66 in this photo and just listed at what I think he was in the 80's.
Bobby
said on 6/May/18
@Patrick, that would make Rob 5'10 though, which he's not.
World Citizen
said on 31/May/17
Looks 182 on the photo.
Patrick
said on 5/May/17
I see 4 inches of difference, so it makes him 6'2" at LEAST.
Rampage(-_-_-)Clover
said on 6/Mar/17
He looks 186-187cm w/h Rob.
Victor Surratt
said on 26/Feb/17
6'1.25' in the picture, 6'2.5" at is peak.
Giorgi
said on 11/Jan/17
Is it me or this guy has excessively long hands. Him giving away an inch for Matthew McCaunaghey would do some justice ;))
berta
said on 7/Jan/17
maybe 188 peak and 185 now?
Leonardo 1.73m
said on 13/Dec/16
He has 70 years old and really he isn't with a forced posture like Rob... 6'1.5 here but I should go with a fraction under 6'2 for his posture.
Christian-196.2cm (6ft5.25)
said on 5/Dec/16
Rob, if Kjell is no longer active, you might as well edit the description to "Swedish former weight-lifter and former actor,"
Editor Rob: yes Christian, it makes more sense.
Jordan87
said on 1/Dec/16
Figure he is 6'0.5 there, around 6'1.5 in his youth ( He is almost 70). HE is listed at 6'3 So a 6'1.5 guy with a 6'3 Listing is pretty typical.
Moke
said on 30/Nov/16
Didn't you always give max. heights in brackets, with current heights next to them, Rob?
It seems you're being inconsistent in giving comprehensible heights.
Editor Rob: if they were active in industry I would give current.
Danimal
said on 30/Nov/16
You're way off on this one Rob. Looks MAX 6'0.5"-6'0.75" there. He is nowhere near 6.5" taller than you. 4-5" max.
Jordan87
said on 30/Nov/16
Rob,
Based on the Pic Above he has you by a good 4.25inches. at age 67-68 he should have lost a good 1" I'd guess.
Christian-196.2cm (6ft5.25)
said on 30/Nov/16
Rampage is right, Rob. Please give him a current listing. He looks no more than 186-187cm today.
Rampage(-_-_-)Clover
said on 29/Nov/16
Well, he's appeared at UK conventions and you got a photo with him where you can gauge his height, I'd count that has active. Obviously he's not doing movies anymore though.
Peak: 189-190cm
Today: 185-186cm
Rampage(-_-_-)Clover
said on 29/Nov/16
Rob, why don't you give him that as his current height?
Editor Rob: Rampage, I've mentioned it but since he's really been only active in 80's I just gave him what I think his peak could be.
Rampage(-_-_-)Clover
said on 29/Nov/16
He looks bloody massive in Road Warrior
phil
said on 28/Nov/16
dosnt even look 6' 1 there,but close to it
Peter 179cm
said on 28/Nov/16
Doesnt look over 185 with Rob(if that)...I can't understand some of your listings Rob,it's as if you purposely exaggerate the height gaps.
Editor Rob: I never gave this guy a current height, just what I think he might have been in Mad Max, but today certainly wouldn't have said 189cm range.
MD
said on 28/Nov/16
Must be the perspective in this shot, because he certainly doesn't look 6'2.5" here.
Rampage(-_-_-)Clover
said on 28/Nov/16
Rob, how tall today?
Editor Rob: Rampage, I think he looked at most 6ft 1 range today, but likely lost height.
Moke
said on 28/Nov/16
6'2.5 is too high
MDV
said on 28/Nov/16
In this pic he is 6 ft 0.5 inc....considering that he is loosing a bit he could be 6 ft 1.5 inc....But today he must not be 189 cm
Andrea
said on 28/Nov/16
6'1.5? He looks 6' at most with Rob! Another guy who SEEMS to have lost a huge amount for his age...
Editor Rob: Andrea, this guy did look over 6ft, I think he could have lost 1-1.5 inches.
James B
said on 28/Nov/16
6'1.5 with rob