Kristin Bauer's Height
5ft 7 ½ (171.5 cm)
American Actress best known for playing Pam in True Blood and Maleficent on Once Upon a Time. In this photo I had
Converse
thin, whilst Kristin had boots giving her at least a 2 inch footwear advantage. In a casting call for a double for Kristin it mentioned her height as 5ft 8, Bra Size: 34C, Waist size: 26 inches and Shoe Size: 9US. Kristin herself mentioned on twitter
"IM 5' 9" and a size 4...and a small is perfect - could do a medium for a slightly more "casual" feel"
.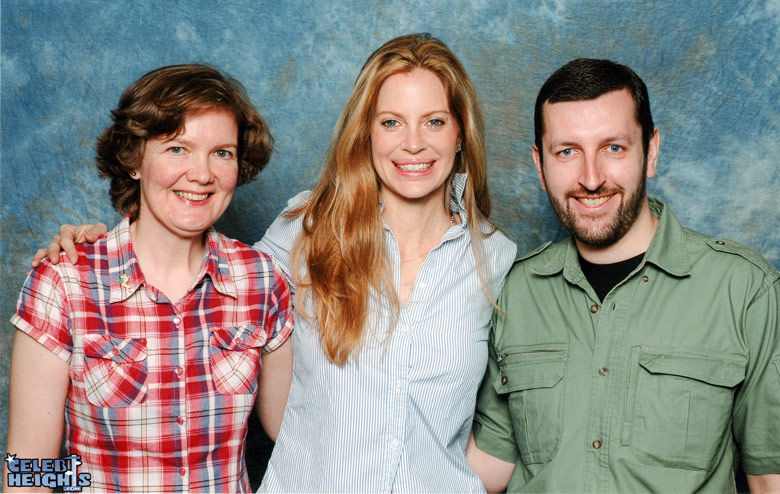 5ft 8 Jenny, Kristin van Straten, 5ft 8 Rob @ Bitten Convention
You May Be Interested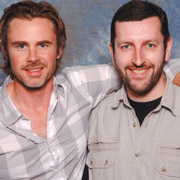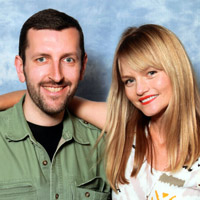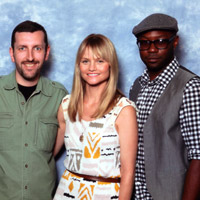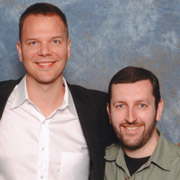 Add a Comment
22 comments
Average Guess (7 Votes)
5ft 7.54in (171.5cm)
sook
said on 23/Oct/20
@rob hey rob , how tall is Valentina Cervi ?? she is woman in the left ...
Click Here
Click Here

Editor Rob
can seem a good 4 inches shorter than kristin.
Nik
said on 13/Jun/19
I have no problem with this listing! There are three wonderful photographs on this page!
Nik
said on 5/Jul/18
I could see her being taller than 5'7.5"!
Nik
said on 13/Jun/18
No less than this!
NBAer
said on 2/Jun/15
Another hot actress!!Rob,you're very lucky meeting all these hot women in flesh!
Blaze
said on 12/Aug/13
correct listing though I always thought she was 5'9 but granted on the show she's always wearing heels
Peyman-6ft
said on 15/Jan/13
she was/is listed 5'9'' everywhere!!
But after other websites see '' the height god (rob paul)'' goes with 171 , they just change their mind . Thats why everyday we see more & more websites downgrading her to 171.
Kristin Bauer is just an example , they do the same action for any other celeb .
They just copy your listings rob , wouldn't it make you annoyed since you really take time finding the real height of a celeb?
[Editor Rob: I don't mind what anybody lists celebrities at, I just try to focus on guessing heights for this site. People can go with the guesses or what a celebrity says - that's why I'm always trying to find what they claim themselves, so visitors always have that info available aswell.]
Arch Stanton
said on 19/Nov/12
Jes says on 17/Dec/11
The tall guy is Jim Parrack, he plays Hoyt on True Blood, he's 6'1"-2"ish
LOL, considering he's a good 8 inches taller than Rob in this picture with a little footwear advantage..
Elijah
said on 13/Nov/12
@thortter: at first I thought that it was Kristen's left hand... but then her hand could never reach that far behind the other guy's back and around to Rob's shoulder... it's just impossible. Rob, what was going on there? I'm very intrigued now lol...
[Editor Rob: it is a mysterious hand from a mysterious man...well not really, it was group and todd lowe's hand]
thorterr
said on 25/Sep/12
weird pic rob, u have 2 hands on ur shoulders next to mr parrack,the invisible man have forgotten to put his gloves on ,,hmm yes invisible man 5ft 10
Rampage(-_-_-)Clover
said on 26/Aug/12
No, Parrack is 6ft3-3.5, not 6ft2.5.
steven
said on 15/Jan/12
lol. jes, jim parrack is not under 6'2. he is probably 6'2-6'2.5 not 6'1-6'2.
ChiasmataX
said on 21/Dec/11
That's quite big boots, she's probably around 169-170cm without those on.
Jes
said on 17/Dec/11
The tall guy is Jim Parrack, he plays Hoyt on True Blood, he's 6'1"-2"ish
Cindy
said on 7/Dec/11
Rudy, her smile is pretty weird and pretty much the same in all of them, I reckon. I have no idea who the giant guy is but I dont really see why she'd be smiling more next to him though.
Tman
said on 24/Nov/11
Rudy says on 6/Nov/11
Rob, no offense but her smile is 10 times brighter when standing next to the handsome tall guy.
I really cant see the tall dark and handsome celleb you are talking about
Rudy
said on 6/Nov/11
Rob, no offense but her smile is 10 times brighter when standing next to the handsome tall guy.
[Editor Rob: maybe trying to smile 100 times in a row gets tiresome...

the longer a photo session goes the less you see a celebrity smile, hurts your mouth after a while ;)]
LAN Jiao
said on 19/Oct/11
Shes 5-7. Parrack 6-3
Legend
said on 26/Aug/11
She's 5'7 max. Maybe 5'6.75...
Shaun
said on 9/Jul/11
Looks a good 5'10" in the boots, probably somewhere in between 5'7" and 5'8" barefoot as Rob suggests
186.5cm Guy
said on 11/Jan/11
Damn! Those are some huge boots she had on!
Shaun
said on 14/Nov/10
No way is she shorter than Tom Cruise!!!! I'd say 172cm accounting for footwear.