Kristy Swanson's Height
5ft 5 (165.1 cm)
American Actress best known for roles in Buffy the Vampire Slayer (1992), Big Daddy and Dude where's my car. She said in a Maxim chat that she stands
"5'6"
and on twitter
"Lol I weigh 120 and I am 5'7". I am underweight : )"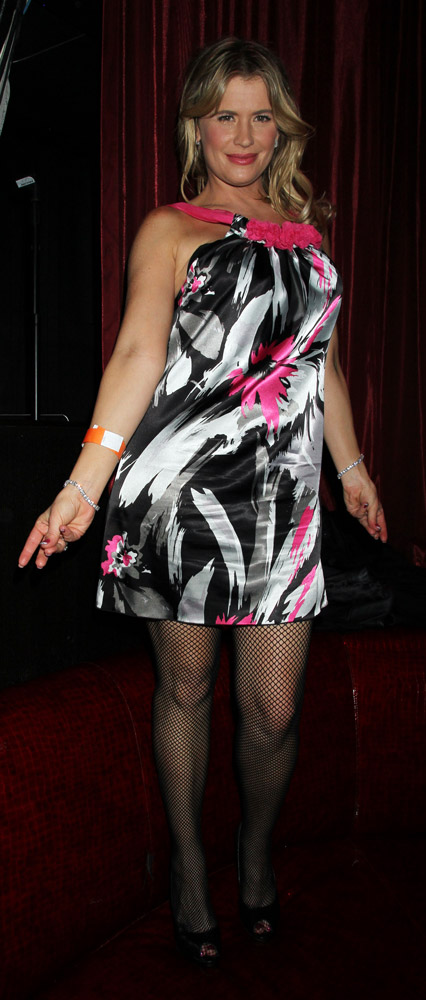 Photos by PR Photos
You May Be Interested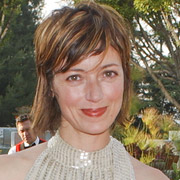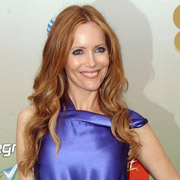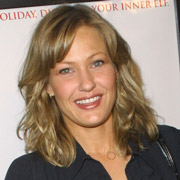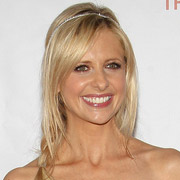 Add a Comment
19 comments
Average Guess (2 Votes)
5ft 5.13in (165.4cm)
Sandy Cowell
said on 19/Sep/18
She's considerably taller than the 'other' Buffy, Sarah Michelle Geller, but every bit as pretty and likeable. There must be 2-and-a-half to 3 inches difference.
Kristy says she's 5ft7, but I'm more inclined to agree with Rob's 5ft5 figure, although I DO think she could pass for an inch more in the above picture.
5ft5.25 is my final offer!
WarriorDude
said on 24/May/11
5'5" sounds right. Mamun dwarfs her here.
jtm
said on 12/May/11
if she is 5'6 then mamun is 5'11.
HCP
said on 24/Apr/11
She is 5'6
Jason
said on 7/Jan/09
I was an movie extra in Bad to the Bone back when it was filmed in 1997. I missed the airing on TV. If you have a video copy of it, I would pay you for the troubles of sending it to me. please contact me at jasonconstruction at hotmail dot com thanks very much!
Anonymous
said on 21/Dec/08
looks 5'4.5" to me
starfan
said on 10/Oct/08
catherine was an inch taller than kristy in phantom
Roger
said on 8/Oct/08
omg, talk about not having aged well. Hard to believe that's her when you remember how she once looked.
Anonymous
said on 8/Oct/08
Looks like she's standing against the bar and holding onto mamun so she doesn't topple over.
mage123
said on 19/Jun/08
I'm 5'2'', I guess she is at least 5'4''
CT123
said on 28/Feb/08
I give her 5'4 maybe 5'5 I have met her at a golf tourny, she was actually pretty cool and my claim to fame, I gave her a cig and had a chat with her. Very nice.
JRS
said on 15/Aug/06
In the scene in Buffy when she goes to the graveyard with Sutherland, she looked about a full foot shorter than Donald Sutherland. He's listed here as 6'3"-6'4", so that would put Kristy right on target with the 5'4" claims from people.
Anonymous
said on 23/Jun/06
she looked in the 5'3 to 5'5 range to me in the buffy the vampire slayer
heightfan
said on 3/Mar/06
On the finale of Skating, beside Jillian Barbarie, there was at least a 4 inch difference. (both in skates) I was suprised how short Jillian is, 5'3" for her is a gift.
Anonymous
said on 15/Jan/06
I've met Kristy a long time ago; I'd say she was about 5'4.
Anonymous
said on 16/Jul/05
I've met "Buffy" up close and personal. She's full of herself and doesn't compare in acting to Hillary Swank. Never met Hillary Swank, but Kristy is no 5'6" - maybe 5'5" if you stretch it.
Z2
said on 10/Jul/05
That's exactly what I'm saying. That's why when I wrote Hilary Swank and Kristy Swanson look the same height in the movie, "Buffy the Vampire Slayer," the two looked the SAME height. I think Swanson & Swank are both 5'4".
Z2
said on 10/Jul/05
If you watch the movie, "Bad To the Bone," Kristy Swanson's character(Franky) has many fake "identities." One of which is named "Camilla Denning," who's driver's license says 5'4". In the movie, Swanson is always wearing heels. That's why when she's arrested she comes to the 5'6" mark when they took her photo down at the station. I think Swanson is 5'4".
[Editor Rob: you mean she's lying? I've never seen the movie so can't comment on the height chart thing...]
Z2
said on 7/Jul/05
In the 1992 movie "Buffy the Vampire Slayer," the scene where the four girls' are at the mall shopping, it seems as though Kristy Swanson & Hilary Swank are of the same height. Also, Kristy & Hilary seem to be wearing the same "thickness" in footwear.
[Editor Rob: yeah...Kristy says herself she's 5ft 6. The mugshot description in boys don't cry while saying 5ft 6, if she had on big boots for the mugshot could be 1cm under 5ft 7...]