Lacey Turner's Height
5ft 3 (160 cm)
British actress best known for appearing on tv soap Eastenders, she has also had memorable turns in tv shows like Being Human. BBC listed her as standing 5ft 3 inches tall.

Photos by PR Photos
You May Be Interested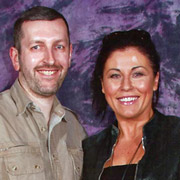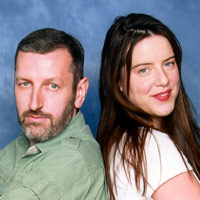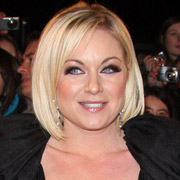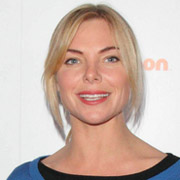 Add a Comment
54 comments
Average Guess (7 Votes)
5ft 2.75in (159.4cm)
Miss Sandy Cowell
said on 28/Mar/20
🎂🎈💐💝 Happy Birthday Lacey! 💝💐🎈🎂
A Very Happy 32nd Birthday to the beautiful and talented actress Lacey Amelia Turner.
5ft3. 😄👍
🎂🎈💐💝🎂🎈💐💝🎂🎈💐💝🎂🎈💐💝
Miss Sandy Cowell
said on 3/Jan/20
Don't they just, Nik? You can't say that Big Rob isn't always happy to oblige and come up with the goods!
Bless you - and your Mum, of course! XX
😁😺👍💐😉
Lovely Lacey gets 5ft3! XX
Nik
said on 5/May/19
@ Rob - Thanks for that Rob! The pictures you have provided really do grace celebheights!
Nik
said on 3/May/19
It would be great to see a picture of Lacey Turner and Gillian Wright!
Sandy Cowell
said on 11/Mar/19
What have I been missing out on the last few programmes? Why is Stacy in tears and estranged from her Mum? Hasn't this girl been through enough already? It looks as though I have a great deal of catching up to do. 😿
No less than 5ft3 for Lacey Turner.
😊👍
Sandy Cowell
said on 22/Nov/16
This young lady has just got better and better over the years! Her performance as a girl suffering from bipolar was excellent. I really feel that when soaps tackle these difficult subjects as well as Lacy's recent breakdown, it can help sufferers recognize that they are not the only ones to be be affected and that there is help out there for the taking if you look for it.
The same can be said for the recent storylines in Emmerdale regarding painkiller addiction and alcoholism. To bring to public awareness that people can develop problems with prescribed medication is a very sound way for those concerned to feel that they aren't on their own and to go and look for help, as indeed can those who use alcohol as a crutch.
Alex
said on 7/Oct/16
Thanks for responding to my earlier comment, he looked about 6 inches taller than Adam Woodyatt (5'10) and a couple of inches taller than john partridge (6'1) but also only seemed to have a couple of inches on Richard Blackwood and Scott Maslen a few episodes ago (who are both lsited as 5'11-6') So he could even be 6'1.5 but I always thought the majority of the time he looked 6'3-6'4. Maybe the rest of the cast are just ALOT smaller than they claim to be
Anom123
said on 31/Dec/08
I would say a strong 5' 3 if not at least 5' 4
Drew
said on 4/May/07
I will post this pic once again in case some people missed it:
Click Here
5'7"? 5'8"? 5'9"? PLEASE. This guy is close to 6ft. Period. I give him 182cm.
Emily
said on 19/Oct/06
I'd give him a 6'1, but he's kinda lanky so i guess he looks taller.?.
Viper652
said on 18/Oct/06
Ok, so others saw the same thing I saw. I was initially shocked at Pat's post.
wrestling
said on 17/Oct/06
Patm ur crazy , Cena had the guy by at least 2" like VIper said ... K-Fed Looked No More Then 5'10" TOPPS ... and cena is about 248 lbs , K-Fed looked like a skinny boy next to him 160 pounds maybe ...
Alex
said on 17/Oct/06
Viper, I saw that last night too. From some angles it looked like Cena had him by 4 inches. Really was at least 2 for sure. Kevin looked no taller than 5'10 and looked 5'8-5'9 last night at times too.
Viper652
said on 17/Oct/06
What?? I thought Cena had at least 2 inches, maybe 3 on the guy. Unless it was camera angles playing tricks on me, Kevin looked no taller than 5-10.
Viper652
said on 16/Oct/06
This guy is a real enigma. In some photos he looks downright short, while others he looks 5-10-5-11.
MD
said on 13/Oct/06
Thanks, please do that. Still, I think my pic shows Kevin isn't taller than George. In fact, he looks marginally shorter.
Rub
said on 13/Oct/06
Just saw him on CSI last night. Did an awesome job portraying a fanny-smacking ring leader. Looked considerably taller that most of the cast. I'd give him a solid 5'11.5"
MD
said on 13/Oct/06
You must have changed it or just added it because there was a rather lengthy discussion on his height. I think Rob had brought him down to something like 5'9.5".
George with 6'2" Gary Dourdan and 5'10.5" Eric Szmanda:
1.
Click Here
2.
Click Here
3.
Click Here
[Padraig: The identifier changed for Eads that's all, but maybe you have a cruddy ISP which caches pages because I can clearly see the comments on Eads page although it isn't exactly lengthy. I have no real clue if he was brought to 5 feet 9. I could msn Rob and ask him though.]
Anonymous
said on 13/Oct/06
Maybe the best photo yet. Kevin with George Eads, who's page seems to have been deleted. I believe George was listed somewhere in the 5'9"-5'10" range.
1.
Click Here
[Padraig: Eads is Here]
Drew
said on 11/Sep/06
Click Here
5'7" my ass. He's close to six feet.
Alex
said on 16/Apr/06
Saw some pics of him with Britney at WireImages and only looked like 5'9. GOing by some pics on here he looks 5'11 though.
realist
said on 16/Apr/06
Federline is at least 5'11. I agree with you guys that some of the pictures are deceptive, but this image clears up any doubts. The guy is near the 6 foot mark if not 6 feet.
Click Here
L7
said on 31/Mar/06
Saw him today in US Weekly with Britney he seemed 2-2.5 inches taller than her. so if shes 5'6 like the magazine said then hes 5'8.5- 5'9 give or take another half inch. Six feet? No i dont think so, he probably looks bigger caUSE of his build, hes not scrawny or bulky to make him look small.
mouldy
said on 5/Mar/06
WHAT? Rob, in a magazine I saw a pic of him and Britney at the beach, walking, standing pretty much straight up, barefoot both, and he looked like 4"-4.5" maximum taller than her! If he's 5'11" then she's 5'6" or 5'6.5"???! I can't buy that. I'd say he's a 5'9" tops. If I find the pic I'll send it!
Stephenie
said on 10/Feb/06
The women comment was a little offensive... Britney did make a stupid mistake but that doesn't mean all women are stupid.
His height? Britney's heels look to be about 3"-4", so they're about 3" taller than Kevin's shoes. He looks about two inches taller than her, and Britney is 5' 5", so... 5' 5" + 3" + 2" = 5' 10". I think Kevin is 5' 10"
6 foot 1.5, 16, still growing
said on 10/Feb/06
k fed's changing height leads to one conclusion: lifts.
A-Bomb
said on 8/Feb/06
Les said "if this isn't proof that women are stupid I don't know what is"
If your comments aren't proof that people called Les are stupid then I don't know what is!
les
said on 8/Feb/06
hey these are great pics but this is the best pic you've seen that clearly shows him as the pipsqueek that he is. he is actually SHORTER than britney in this pic. brit is wearing heels, so my guess he is 5'7 -5'8 max. so let's get this straight, he is short, stupid, broke, with kids and britney marries him with no prenup. if this isn't proof that women are stupid I don't know what is.
http://news.yahoo.com/news?tmpl=story&u=/060207/photos_en_afp/060207212350_nguzn3th_photo0
Noway
said on 7/Feb/06
No way he is 6'. Here's a pic where he's maybe an inch taller than britney.
http://www.hollywoodtuna.com/photo.php?id=britney_spears_rolling_6_big
6 foot 1.5, 16, still growing
said on 7/Feb/06
I'm gonna stick to my instincts and say that k-fed is a 5 foot 9.5 at the most. no more. no less. but hey, at least editor rob now knows he's no 6 footer.
Anonymous
said on 3/Feb/06
Someone really needs to change this:
Here he is with 5'7"-5'7.5" Ryan Seacrest (and no more):
1. http://ryan.kiisfm.com/timages/photo/DEV11-IP_26453_4.jpg
While there is a lot of leaning and odd angles, you can see quite clearly that Kevin may be 2"-2.5" taller, at most, than Ryan.
jake
said on 3/Feb/06
does onyone know what brand his baggy jeans are ...would like to get one of those.looks real cool.thnx and apologise for such a question not related to the subject.
Jake
said on 31/Jan/06
surely not 183 cm.
ds
said on 24/Jan/06
like 5'10 or 5'11". 6'0" is pretty tall for a guy, and Kevin strikes me as short...
MD
said on 19/Jan/06
I wouldn't say that he "towers" over Ellen, but 5'10.5" or 5'11" seems probable.
175cm16andgrowing
said on 19/Jan/06
Oh...somebody kinda copies my name :D.
You lucky one, you!
Yes, the guy can look tall... with lifts. The more I see of him the more I think he's just 5'11'', sorry.
Glenn
said on 18/Jan/06
no way.this guy has looked 6-2 to me at times.
6 foot 1, 16, still growing
said on 18/Jan/06
I also found a picture where he towers over 5 foot 7.5 Ellen Degeneres by about 5 inches, but you can't see HIS shoes. I think this guy may wear padding or lifts in his shoes to make him like 5 inches taller. Check it out. This guy's height is quite ambigous.
http://www.vg.no/bilder/bildarkiv/1116405124.23232.jpg
6 foot 1, 16, still growing
said on 18/Jan/06
You can really see two guys in the background walking in the opposite direction who seem to be like at least 6 inches taller than kevin. are you saying that they're two guys who are like 6 foot 6, and 6 foot 5? Or are they probably the real 6 foot 1 and 6 foot respectively, given that federline is NOT 6 foot. I just don't buy it. Just look at his facial expression. It's one of embarrassment and shame. He knows he's not 6 foot and he looks uncomfortable. It's not a secret that this guy may have one of the biggest egos. He thinks he's a good rapper, and he tells us to WATCH OUT FOR HIM IN 2008 in one of his songs. Obviously this guy is total BULL. And plus Horatio is right. Not too many male dancers are 5 foot 10 and up.
6 foot 1, 16, still growing
said on 18/Jan/06
I thought I put up a pretty good picture solidifying Kevin's place in history as a 5 foot 7 guy, but y'all don't seem to impressed. Here's another picture that is bulletproof evidence this guy is 5 foot 7.
http://cdn-channels.netscape.com/gallery/i/f/federline/lg1.jpg
MD
said on 18/Jan/06
Yeah, I think he's upping his height by at LEAST two inches.
6foot1stillgrowing
said on 18/Jan/06
But I don't know, with this new generation, people are getting so much taller than the previous generation. I don't know if it's nutrition or if it's evolution.
6foot1stillgrowing
said on 18/Jan/06
I don't really know how tall I'm supposed to be. My dad's 5 foot 11, my mom's only 5 foot 6. But all I know is that I might become even taller because I might have gotten my genes from my gramps on my dad's side who is 6 feet tall.
Horatio
said on 18/Jan/06
Most dancers in general aren't that tall. Especially male dancers who tend to be on the shorter side.
Anonymous
said on 18/Jan/06
I always thought Britney Spears husband was somewhere around 5'8 or 5'9 and 5'10 at the very most...he seems like the kind of person who would round their height up A LOT
Viper652
said on 18/Jan/06
Wow, he really does look 5-7 there, but thats a bad pic to judge because they are walking. But still, he looks really short there. I still think he is no less then 5-10 though.
Anon
said on 17/Jan/06
Hey, 6 foot 1 -- I think you are right about Federline; he looks short in both pics. Nice job.
Also, are you really 6'1" and only 16, because that's really tall. How tall are you projected to grow?
6 foot 1, 16, still growing
said on 17/Jan/06
http://www.socialitelife.com/images/BrtitneyKevinBodyguard.jpg
check this site out, it is full proof that kevin federline is no more than 5 foot 7!!!!!! END OF STORY!!! His body guard seems like around 6 foot 2, 6 foot 3. look at their shoes, britney's are NOT high heels, but normal cross trainers. Remember, she's 5 foot 4.5, and he seems only about 2.5 inches taller than her. How could anyone boost their height like 5 inches. That's like me saying I'm a 6 foot 6 guy. Maybe his BIG EGO makes him FEEL like 6 feet. This guy has got to be crazy.
6 foot 1, 16, still growing
said on 16/Jan/06
no way this stupid ass guy is 6 foot. He is at least upping his height by two inches. I'd say he is somewhere between 5 foot 9 and 5 foot 10. look at all the pictures with him and britney spears.
http://staff.mix1075portland.com/images2/britney%20and%20kevn.jpg
if britney is around 5 foot 5, and she's wearing big boots, he's gotta be around 5 foot 9 maybe 5 foot 9.5. people act like 6 foot is nothing. 6 foot is a pretty tall height, and if britney is only 5 feet 5 inches, he should be towering over her even in her three inch heels. but he never does. he's just a stupid kid from fresno with wack rhymes. someone oughtta sodomize his crazy ass 6 foot my ass
Mr. R
said on 5/Jan/06
He has been mentioned in the tabloids as being 6'1".
[Editor Rob: yeah, they're gonna have to downgrade him now...]
MD
said on 1/Jan/06
Yep, doesn't look like a 6-footer to me.
Viper652
said on 1/Jan/06
He really looks a tad shorter then this. Id say he is 5-11 Max.
Jon
said on 31/Dec/05
I think he's 5.10
175cm16andgrowing
said on 31/Dec/05
Oh yes! I wanted to say 182cm because that is correct.