Lachlan Nieboer's Height
6ft ½ in (184.2 cm)
English Actor known for 2012 movie Into the White and guest starring on shows like Torchwood and Downtown Abbey.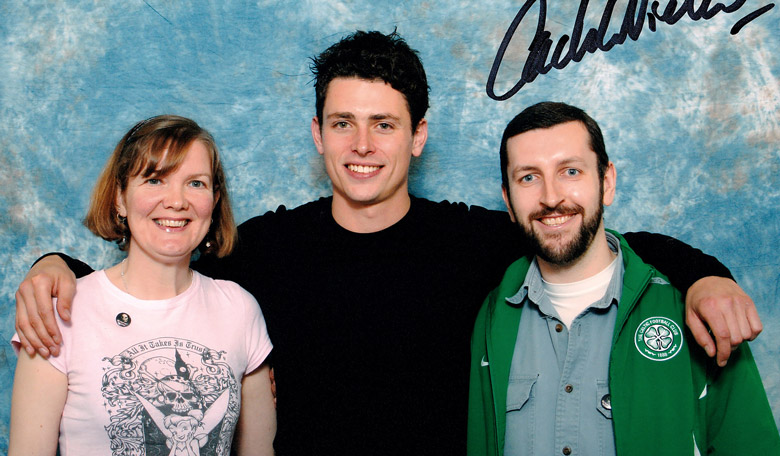 5ft 8 Jenny, Lachlan and 5ft 8 Rob @ The Hub 2008
You May Be Interested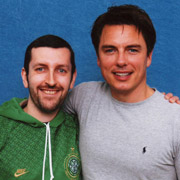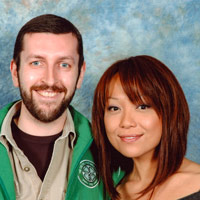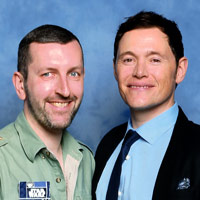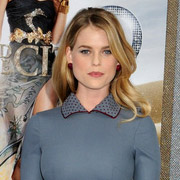 Add a Comment
33 comments
Average Guess (7 Votes)
6ft 0in (182.9cm)
Bwk
said on 5/Dec/18
He just looks a flat 6'0'' in this photo.
Zampo
said on 2/Nov/18
@Christian:
I thought so as well initially but noticed he is slightly behind Rob & Jenny. I also used Jenny rather than Rob as the comparison with Lachlan as the camera (I'm guessing here) seems to giving them the same advantage. However even if using Rob, he looks around 6'0 flat.
His eye-level would be in the 5'7.75 (172 cm) range if he was standing at equal distance in front of the camera. His eye-to-head level looks nearer 12 cm (could be wrong) but even if the typical 11.5 cm that would put him at 6'0.25. A solid 6'0.25 seems fair to me.
Christian 6'5 3/8"
said on 31/Oct/18
@Zampo
I don't see 6'0.5". I see 6'0.25" at most, maybe even 6'0" flat.
Zampo
said on 26/Oct/18
I can buy this listing based on the photo. Either 6'0.25 or 6'0.5 would be reasonable.
Nik
said on 31/Jul/18
He does look a strong 6'0" compared to Jenny!
berta
said on 1/Apr/18
183-84 seems about rgiht.
Rampage(-_-_-)Clover
said on 25/Oct/14
@avi
And I thought I was pedantic! He doesn't look over 6ft though
TJE
said on 17/Aug/14
This guy has a better chance of being 184 than Robert Duncan McNeill. Still I think Lachlan is more like 183.5/6'0.25. Easily has 4 inches on Rob.
Alex 6ft 0
said on 12/Apr/14
6'0-6'0.25
avi
said on 7/Jan/14
@Rampage(-_-_-)Clover says on 17/Oct/13
"weak 6'0.5 other than that barely over 6'0 flat"
Please explain your logic
6'0.2 weak 6'0.5 would be 6'0.3-.4
Emily
said on 16/Dec/13
Is his head really smaller than yours, Rob? Around 9,25 inches? I can't figure out where the top of his head is.
[Editor Rob: his hair is maybe 2cm worth]
Rampage(-_-_-)Clover
said on 17/Oct/13
"weak 6'0.5 other than that barely over 6'0 flat"
Please explain your logic
avi
said on 15/Jul/13
@rob
Would it be fair to assume his eye line is 5'7.5? It does not look like its close to 5'8 as you are even past his eyebrows which should be 5'8 zone... Does he have 5 inches above his eyeline? If so I can buy a weak 6'0.5 otherwise he's barely over 6'0 flat
Rampage(-_-_-)Clover
said on 15/Jul/13
Would look 181-182cm without the hair.
He's 6ft(183cm)
James
said on 28/Feb/13
6'1.5 with hair advantage
stephen
said on 9/Jan/13
183.6 is a fair estimate solid 6'0
Trent
said on 15/Dec/12
I'd go with 6' as opposed to the 6'0.5.
Johnnyfive
said on 11/Dec/12
Did he have thicker shoes than you? I see a solid 185 on this pic. If not perhaps a high eye level? His head does seem smaller than yours and I do remember what you said about smaller heads giving a taller impression.
[Editor Rob: he looked about 183, maybe 184...that's what I thought.

6ft 1-1.5 guys I know look taller in person than him.]
Ramil
said on 30/Jun/09
Wow so sad a filipino legend passed away,i wanted to meet him in person when i went home to the philippines.the arnold picture is very nice,wasnt arnold 6,3 ? yes i guess mr.dantes' hair made him look aliitle like 2 inches more.but nice description regardless
Jay
said on 16/Jun/09
Cmon guys, Dantes' hair makes him look 2 inches taller. Arnold is caught in mid step. You can see that his left foot is stepping towards the camera which makes his right heel raise. That is not tip toeing.
chris dantes
said on 15/Jun/09
hi everyone ,thanks for the comments.my uncle's picture with arnold is indeed genuine.this was taken in 1969 in new york.i have the original negatives.i stand 5,10 & a half flat.in the late 80's my uncle fell off a horse in his farm in australia.he was in a wheelchair for a year.got to walk again coz of bodybuilding.my point is ever since then i dont think his back got back to its usual state although he could still do action stuff as he did in delta force with chuck.he also told me that ken waller & others would normally exaggerate heigtht to make them look more like giants onstage.i have pro basketball player friends in the philippines saying the pro league adds an inch to their profile,whereas in rality one would stand 6.6,then his pro basketball profile would state 6'8.haha.media.The family of the late roland dantes would like to thank Rob for posting this. Godbless
TELLEM
said on 10/Jun/09
heres a closer pic of arnie and roland:
Click Here
arnie's foot isn't flat
Lynn
said on 9/Jun/09
Yes Rob,
you are right, the front of Arnie foot is not sufficient bent.
Is there a possibility that Arnold is on a barbell plate or some other kind of stuff?
What do you think about that.
Anyway there is something strange in that pic.
Look at how long are Arnold arms in comparison of Dantes.
I have also some doubt that it is a 1969 pic. Arnold had that kind of body and face only after 1970.
But I may be wrong.
[Editor Rob: it's from 1969 mr universe where dantes was 4th runner up]
Lynn
said on 9/Jun/09
Thanks Rob.
Another question for you,
how do you consider the strange posture of Arnold in this pic and his seeming tiptoeing?
[Editor Rob: I don't know, sometimes the angle of the shot might give an illusion of tip toe but I would expect the front of his foot to be more bent if he really was on toes there...]
Lynn
said on 9/Jun/09
Rob,
how did you estimate Roland Dantes's height?
[Editor Rob: his nephew asked if I could add him.]
Paddington
said on 7/Jun/09
Except for the last picture, the angles are untrustworthy. Also, why is Arnold on tiptoes?
Justin
said on 6/Jun/09
The picture with Dantes and Arnold looks fake. The lighting on each of their bodies is completely different. Not to mention they are looking at different places.
Daniel
said on 5/Jun/09
Ha ha ha, Rusty, what a diehard fan of Schwarzenegger you are!
Rusty
said on 5/Jun/09
Arnold was a weak 6'2" at beak and is now around 6'0". This guy is lookin 6 foot next to arnold.
said on 4/Jun/09
no if Chuck Norris is 5'8.5" then we must downgrade Roland Dantes to 5'9.5"
Daniel
said on 4/Jun/09
Thanks Lynn. It was just a logical conclusion :)
Lynn
said on 4/Jun/09
Great job Daniel. Bravo!
Finally we have a proof.
And I would like to remember that bodybuilder even shorter than Dantes, I mean Tinnerino, Ken Waller, Bill Pearl and so on... claimed 6' or more. Absurd.
The BB height in the '70 were all inflated.
Arnold was around 6' peak.
Daniel
said on 3/Jun/09
Assumming Dantes was 1.78m peak, then judging by the left photograph it's clear that Schwarzenegger's peak was no more than 1.83m (if that). Take into account, that even though Arnold is barefoot (unlike Dantes) he kinds of tiptoe in that picture.