Laetitia Casta's Height
5ft 6 (167.6 cm)
French Model and Actress. She said in a Guess Interview
"I'm 5'7" with light brown hair and blue eyes"
although she is listed 5ft 6 and 6.5 on one of her agencies with vital stats being given as: Bra/Bust size 34 inches, Waist 23 inches, Hips 34 inches and shoe size 6UK (8US).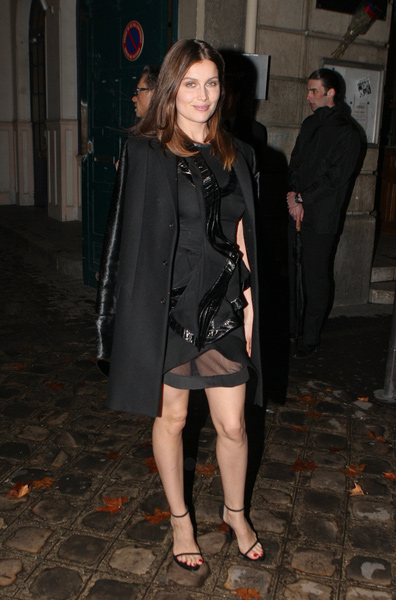 Photo by PR Photos
You May Be Interested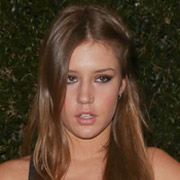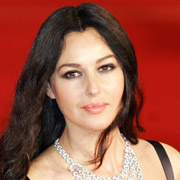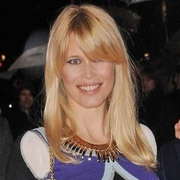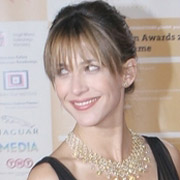 Add a Comment
65 comments
Average Guess (8 Votes)
5ft 6in (167.6cm)
lau
said on 9/Apr/20
She told in a french interview, i'm not at all 5ft7! I'm only 5ft6!You can find it it's with Thierry Ardisson on Youtube (she is around 20-22 years old)
KOLINSpol
said on 26/Nov/19
How tall is she in these
Click Here

Editor Rob
Although there may be only 1cm at the front, the angle is very high so I'd expect she could measure around 5ft 10 in them.
Littlelee168cm
said on 25/Feb/19
So she can't be both 5ft 3 and very gorgeous apparently
Jancys
said on 24/Feb/19
Guys are you normal? 5ft 3? She is very gorgeous. 170 cm.
Lola27
said on 27/Oct/18
What is 5'5 in cm ?

Editor Rob
It's about 165cm.
5ft 9.25
said on 12/Feb/16
Saw her recently. Absolutly stunning, even today! And the best height for a hottie, just under 5ft 7.
MaryAnne
said on 29/Jan/16
Along with Stephanie, 90's babes. ;)
Shell
said on 2/Jan/16
I know this is about height...but those other measurements seem off too. Maybe she was much thinner when starting out? She looks bustier than 34 and her small waist doesn't look as tiny as 23"... That's super skinny, which she has never appeared to be.
M
said on 15/Oct/15
Someone said who worked with her, that she is maximum 5'5"
Myriam
said on 12/Dec/13
In a special Elle edition (she was 16 at the time), she was listed as being 5'5. Considering that she was already fully grown-up, it's very unlikely she grew taller than 5'6 over the time. So I'd say 5'6 tops.
Marli Bourgeois
said on 10/Dec/13
Models, when speaking by themselves (or by an agent), always tend to add one or two inches to their real height. I have read Laetitia being described in a handful of sources from 165com till 169cm. I infer that 1,67cm would be the most precise measurement for her.
Sam
said on 10/Jul/13
Laetitia is definitely on the short side for a model but I had a major thing for her as a teen. She's still gorgeous.
BerniceNg
said on 2/Feb/13
I can't believe that she's under 5'7?! She actually started as a runway model at first... Wow, then we have Kate, Devon and now Laetitia! Wow! It's not always impossible for petite models to do runway.
Daphne
said on 12/Jun/12
After some little research I have come to the end that Laetitia is really between 5'4-5"...That's because her husband Stefano Accorsi is listed as 5'10" but in another site he has been listed as 5'9". So if Laetitia is about 1 or 1/2 inch shorter than him while wearing 4.5" high heels then she must be around 5'4-5". It can also be proved by her photo with Virginie Ledoyen who is 5'3" and she has about 1-2" difference from Laetitia.
So Rob would you mind considering to change her height and think a little bit more about what has been said there? Evena and Te Amo also claim a MAX 5'5" as her real height. ;)
karı
said on 29/Oct/11
His body is perfect and ideal for a woman, I think
Daphne
said on 8/Oct/11
I know but considering that Laetitia is just 5'5", and judging from that pic.
Click Here
where R.Keough being 5'2" (the blonde in the middle) is wearing shorter high heels and downs her head, I think that Marie Ange is a legit 5'5 1/2". Just like almost Laetitia.
Evena
said on 7/Oct/11
I read in a french article that Marie Ange Casta is 1.71 oder 1.72m
Daphne
said on 6/Oct/11
Yes.Rihanna is 5.7-8" and Laetitia is 5'5". I saw it oo and I think that we are right. But does anyone know the height of her sister? I mean she is listed as 5'8" just like all the other 5'5" tall models but I don't know with who to compare her.Any ideas?
marie
said on 4/Oct/11
please somebody compare her with Rihanna please!
i thougt she was 5'6.9" but now i think she is 5'5" after watching her in Rihanna's video clip "Te Amo". Rihanna is 5'8" right?
Daphne
said on 24/Sep/11
So, if Laetitia is about 5'4-5". How tall is her sister, Marie Ange Casta? I think Laetitia is a bit shorter than her, but she cannot be 5'8" what she claims.
Daphne
said on 20/Sep/11
Click Here
In this photo where Laetitia is 5'5" at th most and Doutzen is "said" to be 5'10", there's no difference at all.What is happening? Or Laetitia or Doutzen lies...
Daphne
said on 29/Aug/11
Because, I am interested in modeling, and if a model says she is 5'7" then she actually is 5'4" or 5'5". 5'7" is just the LISTED height. I'm 5'4.5" and 14 years old and my agent insists on saying 5'7". I have also searched a lot and discovered that Laetitia is something between 5'4" and 5'5". ;)
Evena
said on 28/Aug/11
Daphne, why are you so sure that Laetitia is shorter than she said? I'm just curious.
Daphne
said on 27/Aug/11
Virginie is 5'3" I think, Evena. And I believe you that Laetitia is not much taller than Hayek. Hahaha. You don't have to prove anything... Hahah
Evena
said on 26/Aug/11
Well, ok. But Virginie is listed as 5'5 of most sites. I believe Laetitia is about 5'5. I wish I could show you a picture with selma hayek, where Laetitia is not much taller than her. I've also seen a pic with kate moss, where kate was 1,5 inch taller than Laetitia.
Daphne
said on 25/Aug/11
She wears flati shoes, like Virgine. Sho she is 5'4".
Evena
said on 19/Aug/11
If Virginie Ledoyen is 5'3 Laetitia Casta must be 5'5. It's about 2 inch height difference, I'd say. Btw you cannot really tell what footwear Laetitia wears.
Daphne
said on 14/Aug/11
Pinky: As I saw from the photo that you uploaded, Virginie Ledoyen is 5'3"(1.60cm) and next to her Laetitia seems like 5'4"(1.62cm). Anyway, bare in mind that EVERY model who tell that they are 5'7" are almost never 5'7". In the best situation they can be 5'5". I think Laetitia is at the most 5'5" and at least 5'3 1/2" . So lets say that she is 5'4". Right?
Evena
said on 10/Aug/11
I would estimate her at 5'5- 5'6. She seems very average (height-wise) to other celebs, she looks the exact height that I am, abd I'm 5.5'75
Pinky
said on 30/Apr/11
Cannes 1999
Virginie Ledoyen, Laetitia Casta, Diana Hayden and Claudia Schiffer.
Virginie is around 5'3, I guess Laetitia is wearing flat shoes, and Claudia is 6'(Claudia in flat ballet shoes next to Brad Pitt:
Click Here
)
Click Here
with a better posture:
Click Here
Roberto Cavalli S/S 2011 (behind Laetitia is Karolina Kurkova who is close to 6')
Click Here
Te Amo
said on 28/Mar/11
5'5"(165 cm) at most for her
Bon
said on 5/Dec/10
167 cm(5.5'75)
Francophile
said on 5/Jun/09
In the 1994 Elle Top Model (I can't specify the month since the covers and contents are recycled internationally, meaning the same cover can appear in the French edition for May and then be re-released in the U.S. for August)-- Laetitia is profiled as a new model at age 16. It states her height as 5'3 and says her nickname in the French modeling world is "little chestnut". In one of Laetitia's international covers (in Germany it is April 1997, the same cover and contents appear in the American version in June 1997) that announces her arrival as a "supermodel", it states she is curvier and shorter than other models, which helps her stand out in the modeling world. On many websites and fan forums, her height is listed at 5'7 or 5'8. I'd say she is no more than 5'5. I can't link to it, but there are a couple of pictures of her with Salma Hayek, and Laetitia is no more than 2-3 inches taller.
Little Red
said on 18/Mar/09
Rob-okay thanks, and would you consider looking at marisa miller's height again because there is just no way she is 5'8"...
Little Red
said on 15/Mar/09
Rob- I have a question for you..Do you agree with every height listing you have,or do you sometimes keep someone listed at a certain height because either there is not enough evidence otherwise or you know too many people would disagree with you etc. etc.
[Editor Rob: there's heights I would look at again, but sometimes there's not enough pics/video I've seen to change a height. Maybe someone makes a comment on one actor and I decide to have a look at recent stuff and then opinion changes.]
blackdiamond
said on 9/Jan/09
In one of the very first articles about her (Elle I think) they stated she was 5'5 and being 16 at the time, it is very very unlikely she grew more than that. I guess the picture with V. Ledoyen speaks for itself. If her agency skipped the 'size' issue it's purely and simply because she had an extraordinary face and exceptional model potential a bit like Kate Moss. This is 1 in a million of course so I agree with someone else, girls, don't take your height too seriously. My favourite example of an average height woman who looks much taller than she is because of her perfect proportions is SJP. It's all about finding out your style and what suits your body.
Blair
said on 19/Dec/08
i'd give her 5'6. mabey 5'5.
= **G
said on 18/Oct/08
I think u just put your foot in your mouth! Latitia Casta as you can see from this page is 5'6.5 and Marissa Miller by the way is like 5'5/5'6 so I don't know why your saying models need to be 5'9 or taller, sure that is tue usualy, but there are exceptions.
shortstuff
said on 10/Oct/08
chichiPrisp, Why on earth do you wnat to be shorter? the taller you are, the more punds you can carry off and still look good. Besides, there is a reason that models are tall...they look better in clothes! Be happy with your height. I'd love to be a "real model", but I'm only 5'5 and unless you're like 5'9 or taller, you don't standd a chance doing anything major or classy. And I'm sorry, "lingerie" is not classy, unless it's V.S.!
flo
said on 21/Sep/08
who else thinks she is 5'5? OR am i crazy lol.
Jessie
said on 31/Aug/08
she somewhere between 5'5 and 5'6. You can tell by looking at her photos. She wears her pants/ swimsuit higher to make her legs longer i think. I guess she rounds that out to 5'7. I think she has the best body out of all the models im so jelous!
Mattiew_-
said on 13/Jun/08
She's 169 tops .
But I think they need to retake her 34"1/2 bust ... She must be 36 at least nowadays ...
kaliana
said on 21/Apr/08
i am a model, and girls i will have you know that being 121 pounds and 5'7 is not that small... i'm 5'7 and 105 so... no its not that big of a deal... so stop comparing yourself to others and gosh i swear to you, you become so so much more confident in yourself and you wont feel short OR tall OR whatever compared to anyone. just you. everyone is different on this planet so stop trying to make yourself have 'the look' because you will never be satisfied. promise :) you'd be surprised how good you look when you look at you for YOU and not anyone else.
bad radio
said on 1/Mar/08
i think she is 5'6. An man is she easy on the eyes!
sofia
said on 6/Dec/07
eva im grom finland and the average height for women is like 5.5
Franco
said on 7/Sep/07
most of the time she is 170cm with occasionally goes as low as 169cm but thats the lowest.
her average is 170cm or 5'7 its just she doesnt really look it because of her bigger than your average model body and fantastic breats (big) :D
Eva
said on 2/Jul/07
well average female height in denmark is 5'6... (168)
and most european countries has a population with an average height measuring more than the usa... so yes in most european countries, the average height for a woman is taller than in the usa.. finland, denmark, norway, sweeden, england, belgium, switzerland, netherlands, germany, austria,
i think spain, france an italy has a lower or similar average femal height..
Irshgrl500
said on 17/May/07
on height, in general. 5'4" is the AVERAGE height for a woman in the USA. In most European counties, the average height for a woman is shorter than in the USA. Finland, Denmark and Iceland I believe the average height for females is around 5'5".
People in the USA and world-wide, have really become "misled" by the media due to the hype behind the concept of "SUPERMODELS". People somehow think that 5'5" and 5'6", is NOT THAT tall. Well, it is taller than average. You have to remember, SUPERMODELS for the most part, are a FREAK of nature. 99.9% of the female population IS NOT 5'10" and 125 pounds! The average weight (which is considered to be overweight) for a woman in the USA, of average height is 143-148 pounds! That picture is a VERY different one from 5'10" 120# Adriana Lima!
chichiPrisp
said on 14/May/07
so, do u think 5'6'' is little or tall? and i`m not referring to model height, but to a normal person height. i can`t believe there really r persons that increases their heights. if i was a celeb i certainly say my true height or less, never taller!!! and i`m 5'6'' and i hate it! i wanna be 5'5'' or 5'4''!!!!!! this world is so not fare!!!!
moi
said on 14/May/07
have met her 2 years ago in corsica, I'm corsican too, btw. And she is 168, surely.
Franco
said on 8/May/07
i believe her when she says 169cm, she's a very good person unlike other models and i have no reason not to believe her.
i think she is 170cm flat. period.
Anshelm
said on 18/Nov/06
I've found few places saying 168 cm (5'6"), like this:
Click Here
– it's got her name misspelled, but I chose it because it's in English. I've seen her weight between 54–57 kg (119–126 lbs) and IMO she looks it: if you haven't noticed, she isn't built like a typical stick-insect-supermodel – yet she's still way below average weight.
eleonora
said on 8/Aug/06
I see her yesterday in rome with her boy friend stefano accorsi and she dont' appear so tall...I think 165 is correct!
Masha
said on 6/Aug/06
It sounds like a tall story, but IMG model agency's site says she's 202cm = 6'7.5". I do believe she's a giant.
Click Here
[Editor Rob: I should add, she has also stated in an interview "I'm 5ft 8" aswell]
guru
said on 10/Jun/06
she is really same height as aishwarya rai who also looks about 5'6
Allie
said on 14/Apr/06
In this photo she seems about 2 inches shorter than 5'8" Andie MacDowell
Click Here
Kats
said on 5/Apr/06
So 165 makes her more like 5'5? You know, I'm starting to believe that's possible! Not 'Impossible' Sarah! Call it a rarity! Like bella, I love it too. :)
bella
said on 30/Mar/06
She is gorgeous!! And if she is only 165cm that's great for her, and for the modeling business. I am a model myself, and being 165(though still growing) I'm always concious about looking short compared to the other models. So shorter models like Kate Moss and Laetitia Casta really lighten my spirit :-)
che
said on 18/Mar/06
heyyyy,people! what're u all taking about!!!---she's 1.65 cm!!! i SWEAR!!! I KNOW IT EXACTLY! I'M FROM RUSSIA AND I'VE A VERY GOOD RELATIONS WITH ONE OF THE MOST FAMOUS RUSSIAN JOURNALIST wHO KNOWS HER QUITE WELL!..AND HE SAID SHE'S JUST 1.65cm!
Sarah
said on 6/Mar/06
is she 121 pounds? For a supermodel??? at only 5'7? Impossible!
LF
said on 24/Nov/05
She's 1.69 meters, which translates to approx. 5' 6.5".
http://img496.imageshack.us/img496/1152/example4ng.jpg
absent
said on 3/Oct/05
She and Aishwarya look the same height.
link
Kats
said on 18/Sep/05
I totally agree with Z2. I have seen her listed as much as 5'8, however, she herself even said 5'7. If any model truly measures that, they would certainly say 5'8, at least. Laetitia is gorgeous--in my opinion one of the prettiest models there has even been--but she is not a typical one, being shorter than most supermodels. I have a feeling the same can be said for model, Josie Maran, who is listed as 5'7 as well. (There needs to be more models like this... but in the future they should be able to say they are less than 5'7 if they really are. It would be good for the crazy modeling business.)
Z2
said on 30/Jul/05
I believe Laetitia Casta's height is 5'6" and someone made her career. That's why she says she's 5'7". If she was a true 5'7", then she would have rounded her height to 5'8"(because majority of people round their height to sound taller than they actually are). Majority of models have to be 5'9", but sometimes there are exceptions and the modeling agency makes their career. Such as the modeling agency upping their height so the model will get more work. There's a plethora of competition for models, so they certainly don't want to be the shortest. Therefore, I believe Laetitia's height is 5'6" and she "rounds" up her height to 5'7".
Anshelm
said on 23/Jul/05
In metric terms her stats are often given at 171 cm (5'7½"), 55 kg (121 lbs), and 88–60–88 cm (34½–23½–34½").