Lana Del Rey's Height
5ft 6 (167.6 cm)
American Singer known for songs such as Born to Die and Video Games.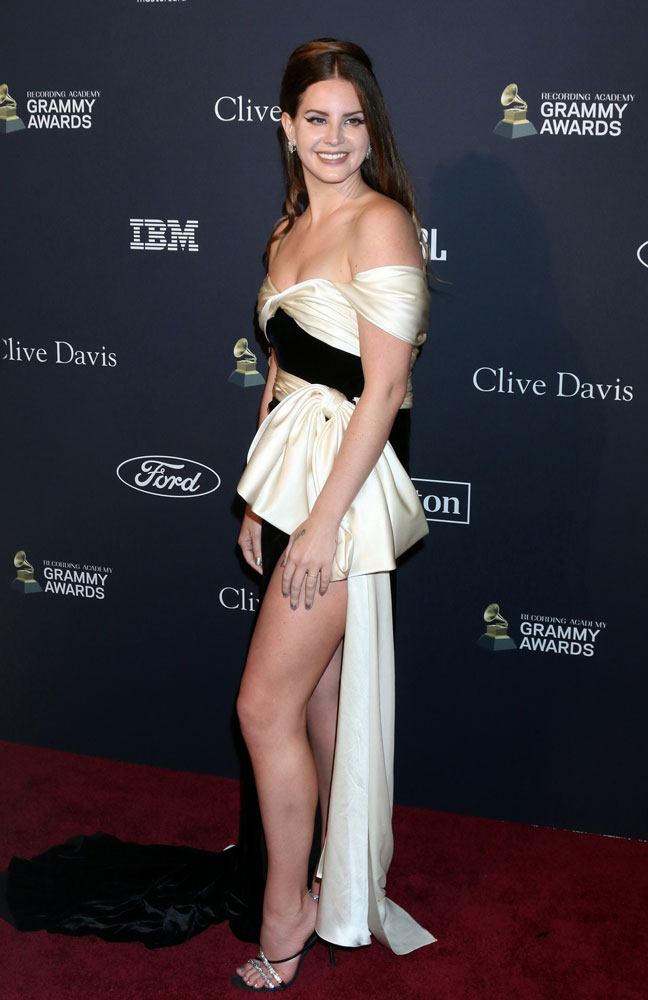 Photos by PR Photos
You May Be Interested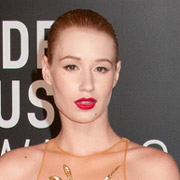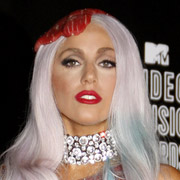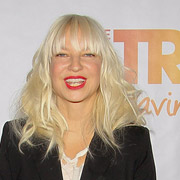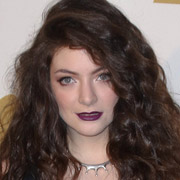 Add a Comment
56 comments
Average Guess (39 Votes)
5ft 6.41in (168.7cm)
Miss Sandy Cowell
said on 30/Jun/21
There's a Forties glamour to Lana, especially in the small picture. I think it's her hairstyle.
5ft6.25. 💐
heyyyyyyyy
said on 29/Mar/21
5'6.5"
Miss Sandy Cowell
said on 21/Jun/20
💐🎵🎈🎂 Happy Birthday Lana! 🎂🎈🎵💐
Many Happy Returns to Lana Del Rey, who turns 35 years of age today.
5ft6.5 😁👍🎁🎊
💐🎵🎈🎂😁👍🎁🎊💐🎵🎈🎂😁👍🎁🎊
khaled taban
said on 21/Aug/19
5'6" flat.
Stranger things fan
said on 24/May/19
5'6 seems accurate
'Annonymous'
said on 6/May/19
Rob, what do you see more chance for Lana, 5'5.75" or 5'6.25"?

Editor Rob
Not looked at her for a while, but last time I still felt about 5ft 6 was possible, at times shorter or taller than that.
Sheila
said on 17/Dec/18
Based on her photos I'm inclined to think that she's closer to 5'7 rather than 5'6, although it's just a guess. What do you think Rob?
Bruno5'11
said on 30/Oct/18
She looks tall here with 6'2 Tim Cook.
Click Here

Editor Rob
So can
Mark Zuckerberg
...although Tim at 6ft 2 really seems too high for him.
Gracian
said on 7/Jul/18
Lana is more a rock singer than a pop singer. Please, Rob, add her to the rock singers category.
Powerhouse
said on 25/Feb/18
5'6 flat is a fine listing, definitely not taller than that.
Ariel
said on 13/Feb/18
5'7 is seems alright, when her hair is longer she seems taller and when she has shorter, more voluminous hair she appears more on the petite/average side. However all the picture comparisons speak more than your guesses. Even in recent pictures with Katy Perry(170-173cm) at Coachella they both looked basically the same height while wearing sneakers.
Anonymous
said on 28/Oct/17
She is about 5'6" or 5
Ann
said on 10/Aug/17
I think she's around 168-170
Kelly
said on 1/Jul/17
Yes 5'6 tbh while Noa and Miley are noticeably shorter
Headbanger
said on 5/Jun/17
She is more R&B singer
Sepanta
said on 30/Apr/17
I say a half more: 5'6.5"
Lis
said on 11/Apr/17
5'9 I think the top of her head would be around your eye level so I guess you'd have to look down at her.
5'9
said on 3/Apr/17
I'm 5'9" if both me and Lana were barefeet, would I be looking down at her? If we were face to face talking or would we be even?
Heh
said on 18/Mar/17
I think she's 5'7"
Lis
said on 29/Oct/16
I find it very hard to believe she's anything under 5'6/168, that or 5'7 seem spot on for her.
TJE
said on 13/Oct/15
5'5.75 would be spot on.
Grant
said on 13/Sep/15
Rob I've found proof that she's not the 5ft 6in she gets listed so often.
She looks 5'5".5 or 5'5".75 max with a barely 5'5" Daniel Radcliffe
Click Here
gigi98
said on 4/Sep/15
she is 5.5 , but looks 5.2 because of her short legs and long torso.
Calvin
said on 8/Jun/15
I met her at a signing and I can tell you her listed 5-7 is crazy. I am a 5-7 guy and although she was wearing heels, I could tell she had at least 3 inches on me without them. And 4 more with. Towered over me it was pretty crazy and arousing
M
said on 25/May/15
Yes she is very honest about her height..She is really 1.68m or 5'6" tall.
Dove
said on 5/May/15
I thought she was 5'9"-5'10"? I remember seeing an interview before where she said she was always a really tall girl, about 5'9"-5'10".
az
said on 12/Apr/15
another cute pic of Jaime King and Lana del Rey. Both 5'6"makes the most sense, or whatever you think. So pretty.
Click Here
Az
said on 11/Apr/15
Exact same height as Jaime King, who I've worked with. Both 5'5.5-5'6". Both gorgeous beyond. And Lana does almost always wear flats or a kitten heel to events. Which I find very cool.
Silent_D
said on 10/Mar/15
168cm. I saw a photo with her lady gaga and lindsay lohan. She was a couple inches taller than lindsay and at least 3-4inches taller than lady gaga. 5 foot 6.
stwk
said on 30/Dec/14
In photos with Francesco Carrozzini (who is listed at 5'9") she is exactly the same height as he is. It could very well be that he's not in fact 5'9" at all but perhaps Lana Del Rey needs an upgrade.
lala
said on 30/Nov/14
little sue says on 30/Oct/13
Kate MOss barely 5ft 6 she managed it.
Emily says on 30/Oct/13
Yes, there are 5'6 models.
No, there aren't any 5'6 models other than Kate. That's one of the reasons she became so well known.
Nick
said on 3/Aug/14
I'd estimate her more as 5'5.5 (166cm) or 5' 5.75 (167) max,
what do you think Rob ?

Editor Rob
5ft 5.5 range is arguable for her aswell yeah
Jo
said on 1/Aug/14
This article says "so it's a surprise to find she is barely average height"
Click Here
So this means she would be in the 5'4 to 5'5 range.
Jean-Pierre
said on 30/Jan/14
Always considered a 5'8 woman.
divincodino92
said on 1/Jan/14
could be 5 feet 5.5, Rob?

Editor Rob
around that range yeah
Sarah
said on 12/Dec/13
Above average, 5'6", thin. What is her approximate weight, Rob? 115?
Emily
said on 4/Nov/13
Why would her torso need to be long to compensate? I'd think if her torso would be longer she'd look more disproportionate. She's good friends with Jaime King and there are multiple pics of both together, and i'd wager she looks even taller than 5ft 6 next to 5ft 9 Jaime King. She certainly doesn't look just 5ft 5 to me, even accounting her short legs. It's just another proportion fooling.
little sue
said on 30/Oct/13
Kate MOss barely 5ft 6 she managed it.
Emily
said on 30/Oct/13
Yes, there are 5'6 models.
S
said on 29/Oct/13
I have a really hard time believing this since she was signed with next model management as talent earlier in her career. There's no 5'6 models.
janie
said on 15/Sep/13
Her legs are really short and her torso isn't long to compensate. Honestly, she looks around 5'5 to me; but i guess 5'6 is possible. The 5'7 claims are laughable though.
Young and Beautiful
said on 11/May/13
168 CM is absolutely correct for Lana Del Rey
mina
said on 6/May/13
I think Lana is closer to 5'7.Here is a photo of her with 5'8.5 Jaime King-
Click Here
sven
said on 3/May/13
I stood in front of her when she was wearing flats, I'd estimate her as 1,67 m (almost 5'6)
Anonymous
said on 4/Mar/13
Not that this is any short, though, it's definitely above average
Anonymous
said on 4/Mar/13
She looked quite tall, I'm surprised
M
said on 3/Feb/13
This interview says she's 160cm without heels, "un mètre soixante sans talons".
Click Here
berniceng
said on 5/Dec/12
wow i'm surprised to see Kate is sooooo petite in Natasha's pic! Though she IS petite to me.
Clur
said on 4/Dec/12
How can you tell by that picture? You can't see her footwear and she has major root lift going on. I think 5ft6 is spot on.
Chiara
said on 25/Nov/12
She always looks tallish. Maybe she´s even 5´7?
exFRIEND
said on 11/Nov/12
I know her, she's 5'5 1/2
little sue
said on 25/Sep/12
She must be around 5ft 6 to 7, she has a couple of inches on Kate Moss in that pic but Kate has slightly higher shoes.
Natasha
said on 25/Sep/12
Click Here
if alexa is 5f 8in than lana schould be . she always wears flats thats why she apeares shorter !
Jessyjess
said on 11/Sep/12
There's no way in hell that Lana's 5'6! Shes rather short, it was even said so in a magazine by someone interviewing her, she was described as very petite at 5'3, but i think she may be even shorter.