Lana Turner's Height
5ft 3 ½ (161.3 cm)
American Actress known for roles in The Bad and the Beautiful, The Postman Always Rings Twice and Peyton Place. In Follicles of the Rich and Famous a hairstylist who done her hair for one tv series commented:
"Her posture and stance were such that you would think she was a model, yet she was only 5ft 4"
. Lana herself said in 1961 (LA Times),
"I'm only 5-3 1/2!, When people meet me they always say, 'But I thought you were so much taller'"
My weight was up to 115, hardly what anybody would call fat or even plump, but still 10 pounds more than I like. I'm only five-feet-three-and-a-half inches tall.
-- Lana: the lady, the legend, the truth, 1982
You May Be Interested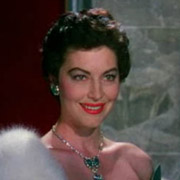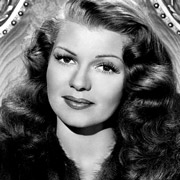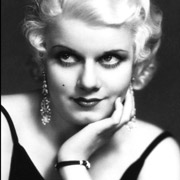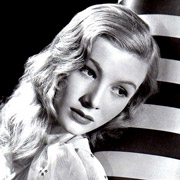 Add a Comment
11 comments
Average Guess (4 Votes)
5ft 3.06in (160.2cm)
GA
said on 4/Apr/20
Click Here
Click Here
It's hard to tell from these, but she doesn't look any more than 2-3 inches taller than Judy Garland, so 5'2" might even be a stretch.
Miss Sandy Cowell
said on 8/Feb/20
Lana Turner was born exactly 99 years ago to the day.
Watching her in 'Persecution', one would be forgiven for thinking that she's taller because Ralph Bates, who plays her grown-up son, had the sort of physique which was lanky in a way which did make him look easily 5ft10, so taller than his actual height. (He had long legs in proportion to the rest of him).
In America, 'Persecution' goes by the name of 'Sheba' or something that includes that name, which happens to be what she calls a series of fluffy white cats who mean more to her than her own son, played by the late Ralph Bates.
Lana, on the anniversary of her birth, gets 5ft3.5. 🎂😁
RIP Lana. XX 🌹
Miss Sandy Cowell
said on 24/Dec/19
The film 'Persecution', with Ralph Bates and of course, Lana, has proved impossible to get. I hope that they one day release it in DVD form. It's excellent!
Lana gets a festive five three and a half! 🎄⛄🎅
Sandy Cowell
said on 23/Nov/16
I am trying to track down a film of hers called 'Persecution', in which she plays an abusive mother who prizes her cats over her son, played by the late, great (and extremely handsome!) Ralph Bates.
It is a 5 Star film and I was searching for it yesterday. It looks as though it might set me back £20, or thereabouts, but it is a true classic and the only film that sticks in my mind that stars Lana Turner.
I do like to read about a shorter woman who carries herself so well that she is taken for taller, as is the case here!
M
said on 23/Aug/16
She is really very beautufull woman.On many of her pictures she really does look like a model.
Sam
said on 5/Jan/15
Yeah, in heels with guys like John Garfield and Kirk Douglas she could give a taller impression, but this is a believable listing. She is fairly beautiful I think facially in addition to her body, but there was something, a bit shady, maybe seedy about her, it kind of fuelled her sex appeal in her best films. Worthy of a pic, Rob, if you can get one.
Arch Stanton
said on 22/Feb/14
Can look taller at times in The Postman Always Rings Twice although when she's captured next to co stars she doesn't look veyr tall. She was smoking hot I thought. I don't consider her particularly beautiful facially but her body and demenour in my opinion was very sexy!
Cliff
said on 14/Mar/09
Hey Rob, I picked up the new book on Lana by her daughter Cheryl Crane. On page 82 she writes:
"In her bare feet, I measured mother at just above 5'2". She added to her height by wearing high heels (usually four inches), often with platforms or taps and lifts inside."
I'm thinking that Lana should be brought down an inch or so here. This afterall comes straight from the daughter who personally measured her. Mgm also never had her listed any more than 5'3" in 1937-38.
al
said on 19/Apr/07
she looks tall to me for a woman.
she towered over 5ft 6 red buttons at an academy awards night in the 70s.
Editor Rob
said on 11/Sep/06

Here is her quote, 1971 Oakland Tribune:
"I'm 5ft three and one-half inches tall, and if I stand real straight, I can make 5ft 4"
Cliff
said on 15/May/06
I don't think Lana was ever any taller than 5ft2. In Ziegfeld Girl, she was very slightly taller than Judy Garland...and I mean slightly. Also, I have seen pictures of Lana with her then thirteen year old daughter, Cheryl Crane, and Lana barely passed her daughter's shoulder. Cheryl told Larry King a few years ago, that her mom was very tiny, and often the smallest adult in the room.