Lara Dutta's Height
5ft 7 (170.2 cm)
Indian Actress and Miss Universe 2000 known for films such as Andaaz, Challo Dilli, No Entry and Housefull. She said in an interview, quoted in glamsham.com, "I'm 5 foot 7 inches tall" and also in a Hello interview "I'm 5'8" and definitely not skinny. I always wanted to be more muscular and lean than just plain skinny, and that's always been my body type."
You May Be Interested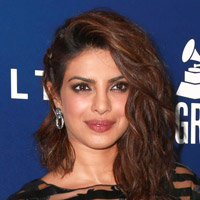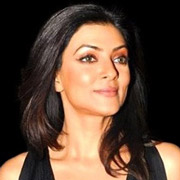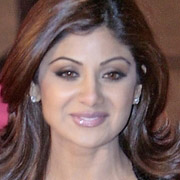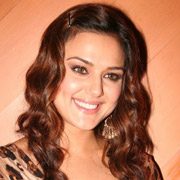 Add a Comment
18 comments
Average Guess (22 Votes)
5ft 7in (170.2cm)
afzal
said on 7/Apr/19
Nothing over 165.1 cm looks 2inch short from shusita sen please compare rob
Ricky muliawan hansyar
said on 2/Apr/19
170 cm is perfect list for her
Sunny
said on 5/May/17
Lara dutta 5.9 becoz Lara dutta is luking taller than kat in partner movue
heightchecker34
said on 5/Aug/16
I would say 5'7 seems most appropriate.. tall without being too intimidating, though I will admit she has larger muscles than me! She does pull of the muscular yet sexy woman quite well, which is hard to do. Go Lara!
Ricky
said on 13/Feb/14
I agree..She is around 5ft7
jacob cherian
said on 17/Aug/11
lara dutta is tall 5'8" and so is ishaa koppikar 5'7".I get intimidated by tall beautifull women,because I am short 5'7".
Vicky
said on 2/Apr/11
She Tower over her screen partner
Click Here
punkaj
said on 18/Mar/11
she looks like above 6 feet
as akshay's head is reaching her nose in a photo
Anonymous
said on 27/Jan/11
Yeah, Lara Dutta is 5'8" and she looks it too. Earlier she was a lot more curvier with nice wide hips and a tiny waist but of lat eshe has lost a lot of weight and looks very thin. Guess she is down to about 58 kgs from her earlier weight of 63 kgs
natasha
said on 25/Jan/11
She is 5'8"..coz durin gthe release of her yoga DVD when asked whether she is size zero or not..
She said(exact words):"No I am not size zero neither do i want to be that skinny.I am a punjabi girl 5 FEET 8 INCHES TALL ; and I am decently thin and curvy."
She looks a lot like 5'9"..but she said 5'8"..and I believe thats her height..
anonymoose
said on 19/Dec/08
Lara Dutta is the 5"7 that she has claimed
Vilaman
said on 10/Sep/08
Sojwa i dont agree that Priyanka is 5'10. I think she is atleast 6'0!
Sojwa
said on 5/Sep/08
My daughters a friend of Laras, we measured her and she stands at 5ft10 barefoot. But she said Priyanka Chopra is about half an inch taller than her.
simara
said on 5/Mar/08
lara dutta is said to be either 5'6 or 5'7.But in the shooting of bhagam bhag in london when i saw her she looked only 1 inch taller than me.And i am 5'8.so she is definately 5'9.also she was wearing flat sandals.........
manjit
said on 11/May/07
I know lara personally. She is definitely not 5'6. I am 5'4 and am eye level with her chin when standing next to her, I wud put her at 5'8. Oh .. shez also very fit and toned, so she looks taller :)
akshaye
said on 26/Sep/06
larra dutta is my cousin,she is niether 5.6 nor 5.8 she is 5.9,coz when brother(5.10)stood near her she was only 1 inche shorter.......
ruchi
said on 23/Nov/05
i havent seen her but she do look really tall on screeen n doesnt get set with many hereos aa may b it looks coz of heels. But i think she is quite tall than 5.6 atleast ann
ann
said on 15/Sep/05
she's so freaking skinny, that's why she looks very tall. i've seen her in person and she really is 5'7" tops, maybe even 5'6"