Sushmita Sen's Height
5ft 7 ½ (171.5 cm)
Indian Actress. In a fan chat she said,
"Yes I am MUCH taller than Salman, I am 5 feet 8 inches"
. She also mentioned
"Without shoes 5'8'..with shoes..sky is d limit;) "
and in 2016
"I am 5ft 8 inches #tall and most of it is #legs"
.
I think most beautiful women come in small packages. Many barriers have been removed except the height factor because it is a pre-requisite for the Miss Universe contest. But I want to add that people think I'm 5 feet 11 inches tall, whereas I'm five feet seven and a half inches tall. And I still won the competition. The height we look at - 5 feet 7 inches - is short (for international beauty pageants).
- TheHindu.com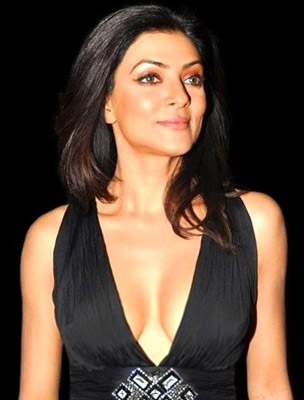 By BollywoodHumunga.com [CC BY 3.0], via Wikimedia Commons
You May Be Interested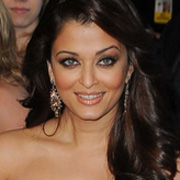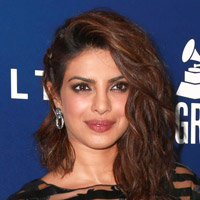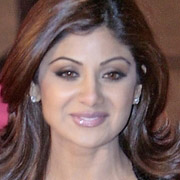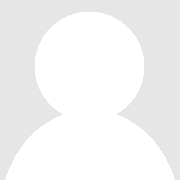 Add a Comment
149 comments
Average Guess (55 Votes)
5ft 7.75in (172.1cm)
Matthew Lean
said on 25/Apr/21
@Rob just wanna thank you for your replies.How tall could the woman next to her be?
Click Here

Editor Rob
depends if they have same footwear, the other taller girl looks an inch higher maybe a touch more
Stefa
said on 5/Apr/21
@Rob What is your guess about the height of the girl next to Sushmita? They indicate that her height is 177 cm, but I dont really believe in this. "Agencies" often add 2 inches on top to their models, this is obvious to me. What do you think? my guess .. 174-175
Click Here
Click Here
Click Here
Click Here

Editor Rob
yeah maybe she has had 2cm added to her real height.
MRD
said on 3/Mar/21
If Sushmita sen is 5'7.5" then how come Salman is 5'7.25". Salman is atleast 2 inches shorter than her. So please downgrade Salman to 5'5.5"
Linke
said on 13/Aug/20
She does look super tall in heels. Manages to edge out Hrithik who is 178-79 cms guy.
Click Here
5'7.5 might be her absolute low (night measurement)
Dost
said on 21/Jul/20
@Lakheswar, no she's not taller than KK. Watch Maine Pyar Kyun Kiya.
Lakheswar Saikia
said on 22/Jan/20
She is taller than Katrina Kaif ok 😡
afzal
said on 19/Dec/19
Almost perfect claim and listing are sure about Salman's height @rob don't you think that his height should downgrade to 5.6
jack180
said on 1/Aug/19
Sushma sen is shorter than Diana Hayden. Diana Hayden herself said it
afzal
said on 30/Apr/19
Claim is correct downgrade her
Ricky muliawan hansyar
said on 11/Apr/19
I am sure she is 172 cm
afzal
said on 7/Apr/19
171 is more possible
Ricky muliawan hansyar
said on 2/Apr/19
Sometimes mrs sen can look only 172cm (5ft7.75) inch
Nik
said on 14/Nov/18
I like it that she said "Without shoes 5'8'..with shoes..sky is d limit;)!
raju
said on 13/Jan/18
5ft 4.5 to 5ft 5 max with heels 5ft 9 next to kareena kapoor who is 5ft 2 with heels 5ft 6
amit
said on 7/Dec/17
@Rob, If Sushmita Sen is 5'7.5" the how can catrina be 5'8.5"?
RR
said on 7/May/17
@Prince - i pasted a link long back where Sushmita claims she is much taller than Salman and She is 5'8". Now if Salman is listed not too shorter than her, he needs to be downgraded.
5'10'
said on 13/Feb/17
Rob she herself is claiming her height 5 feet seven and a half inches

Editor Rob
she has gone with 5ft 7.5 and 5ft 8...the question is 5ft 7.5 her true barefoot height and she is just rounding up to 5ft 8 for the other occasions.

It could make sense!
LM10-196 cm(6'5'')
said on 19/Jan/17
5'7'' would be more accurate
heightchecker34
said on 5/Aug/16
I don't know why people dispute what the celebrity is saying especially if he or she has been consistent and seems genuinely to be in that range. Sushmita has always been tall and looked around the same height as Shilpa Shetty, just look at their pictures together. Underrated actress of my childhood, she is still looking amazing at her age!
kalu
said on 21/Apr/16
susmita is 5.10/10.5.
CT
said on 21/Oct/15
Rob, might wanna add she was Miss Universe 94. Next to anil kapoor she looks about 2.5inches shorter than him.
Kreyzig 6ft 3
said on 27/Jun/15
Correct listing.genuinely looks it
nona
said on 29/Mar/14
Saw a pic of the gorgeous Sushmita together with the amazonian Yukta Mookhey. Sushmit aat 5'8" with her 4" heels was still shorter than Yukta. Infact Yukta at 6'1" & 88 kgs look makes the 5'8", 65 kg Sushmita look like a small kid
Ricky
said on 12/Feb/14
This is my email rob..i am from indonesia (rickymuliawanricky@yahoo.com)
You must have deepika padukone height list because she is filmfare winner best actrees 2104 she is very popular in asia. Deepika padukone height (5ft7.3) 171 cm

Editor Rob
well I'm not as familiar with her, although if I add her I'd probably start her at the height she is claiming
Ricky
said on 12/Feb/14
Sushmitha sen :5ft8
Preety zinta. :5ft2.75
Kajol. :5ft2
Juhi chawla. :5ft3
Deepika. :5ft7.3
Madhuri dixit.:5ft4
Kharisma. :5ft3
Katrina. :5ft7.3
Kareena. :5ft4
Lara dutta. :5ft7.25
Aishwarya rai :5ft6.5
Priyanka. :5ft6.5
Genelia. :5ft3
Manisha. :5ft3
Shilpa shetty.:5ft8.5
Bipasha basu. :5ft8
Anushka sharma:5ft9
Amisha patel. :5ft3
Sonam kapoor. :5ft9
Prince
said on 7/Nov/13
Editor Rob, here you quote her saying she is 'MUCH' taller than Salman at 5'8", but then you list Salman at 5'7.75"...what's happening?
ROJINA
said on 28/Jul/12
People ALWAYS look TALLER or IN PROPORTION in front of the LENS. Shes probably 5'7-5'8
Trish
said on 19/Dec/11
without a doubt all useless comments below! She is not as tall as some people claim. Since the pagent she has been claimed to be 5.10, then 5.9, then 5.8, then 5.7.5
She is only 5.6.5 to 7 on a good day.
Deb
said on 24/Nov/11
In miss universe 1994 the 2nd runner up miss venezuala is look very tall. Sushmita look small infront of her.so what is the height of her?
harry
said on 23/Nov/11
Sush is no doubt very tall but in MPKK she looked shorter than Katrina
Deb
said on 21/Nov/11
Who is the tallest Indian actress?
Deb
said on 21/Nov/11
Sushmita is looks tall with shahrukh but look so small with Reha sukheja so what would be like when king khan work with Reha sukheja...If SRK select Reha sukheja for his heroine that is the most amazing
anon
said on 19/Nov/11
Reha Sukheja at 6'1" would make the 5'8" Sushmita Sen look like a dwarf
Deb
said on 5/Nov/11
Who is more tall Reha sukheja or Sushmita sen
Deb
said on 13/Oct/11
Now many doubt in bollywood that who is the tallest heroine but if I am she 2010 first runner up join bollywood then there is no doubt that she is the tallest and she is good 5 inch taller than the other tall heroine.
shammi
said on 12/Oct/11
hello mem aap kaisi hai aap etni tall hai aap ny aisa kya kiyahai hum bhi aap jaisa bana chaty hai
Deb
said on 9/Oct/11
Sushmita,Deepika katrina are very tall heroine of bollywood but they are look very small compare with Indian women basketball team captain Geethu ana josh and looks very small when compare with only 16 year old girl poonam chaturvedy. She also taller than the great height amitabh bachhan . If Rani stands with poonam she look like very small kid
T
said on 8/Oct/11
Sush is tall but so small infront of Reha sukheja
rajan
said on 24/Sep/11
namitha n yukta mookhey r d two of the biggest tallest n heaviest woman in cinema..yukta is 6'3 and 92kg..namitha is 6'2 and 104kg..i saw namitha recently at a party.she was in heels n she was abt 6'6..me being 5' only didnt even reached her chest level.i luked tiny n nearly all present in dat party.my god she was dam beautiful but too big tall n heavy..yukta is also a huge woman..
Sanket naik
said on 4/Sep/11
Oh its nice.i am 6ft and 6 inchs tall.
Rampukar chaudhri
said on 3/Aug/11
Do you know yukta aunty? She's 6'2 inch tall. I am her neighbor. I am 19 years old but only 4'8 boy. She can lift me by one hand i think.
ACK
said on 3/Aug/11
Chotu and Aswin: sush has already worked with rajpal in 'maine pyaar kyun kiya'
chotu
said on 28/Jul/11
rajpal yadav height is 5 feet and sushmita sen height is 5'11" with heel 6'4" so i think rajpal will reach her below brest level and rajpal can move her bitween leg also sush play with rajpal she can esly lift and throw and caught him bcuse i am only 5'2" and my wt is 42 kg and my gf height is 5'10" wt 80kg she lift me and play with she call me chotu
Ashwin
said on 21/Jul/11
If 5'11 inch tall susmita take a snapshot wearing 5''heel with 5'3 inch rajpal yadav then rajpal yadav will must be dominated by her 6'4 inch height and sush would get fun.I think sush must want to work with rajpal yadav in a movie .ha ha ha.
pakistani fun
said on 12/Jul/11
i m your biggest fan,plz you are come in pakistan,i love you and i like your height and my height is 5.9 i wish i want to see you plzzzzzzz come in pakistan.
Dost
said on 6/Jul/11
I watched Filhaal last night starring Sushmita Sen and Tabu. They were almost the same height and if anything, Sushmita might have been 1/2 inch taller. Probably they are 5-7.5 to 5-8.
dost
said on 21/May/11
@krunal u dink?
She is taler den most of actors n actresses
krunal
said on 19/May/11
i think sus is tall.
sany
said on 15/May/11
check out d first song of katrina in maine pyaar kyun kiya,in wch she looks 3 or 4 inches taler den salmam
raman puri
said on 15/May/11
i am your biggest fan and you will marry me .I live at delhi and i realy love you and my contact num is 9990049227 plz................ call me plz.. plz..plz....
Viks@Rico
said on 14/May/11
On 14june1992, Rani n mr.viks@rico were both young in high school studied in class.1, she is 3feet5inch in class,1 but now i don't have any idea how tall she is now, i hope she is 5feet 4inches but not sure because she didn't drink complain.
K4
said on 2/Mar/11
SKD, where are you from? Your english is kinda funny. I don't think girls are getting taller, well, maybe just by a tad and lots of women wear heels and lifts. I think it's because you're really short for a guy.
shumi
said on 13/Feb/11
shush is 5'8 inches
skd
said on 24/Jan/11
all bolywood actres is tall mostly actres is very tall like sush 5 ft 11" rani mukharji 5ft3" i have meet to rani i am 5 ft3" same height of rani but that time rani had weard 5"heel so i was looking sort in front of rani i was upto rani nose level that time i had shokd how sort i am i look up to rani i have photo with rani in photo rani look tower with me that photos see my girlfrend she making fun with me her heigt is 5ft7" she coment on myheight u look very sort with rani if u stand sush silpa deepika kat bipasha u up to her only waist level my girlfrend stand with me i am look too sort i thing girls growup very tall nowdays
YO!
said on 23/Jan/11
sush is really a tall women she is near 5'10 that 2 inches taller than salman
Anonymous
said on 11/Nov/10
suhmita sen i really appreciate your career and specially height, you can dwarf any actor in the industry, i wish i could see you and had a height comparison
Anonymous
said on 10/Nov/10
looks 5'11" to me
this lady is extremely tall.
K4
said on 8/Nov/10
They do upgrade women's heights in modeling, so they probably do get measured in heels.
wahsay
said on 28/Jun/09
@anita wow 6'3 em 6'1.25 and i live in pak .....i m taller the 90% male here.....@anita just wana ask are u satisfied with ur height cuz 6'3 for male is excellent height may be ideal...but for female i doubt???may be someone like sharapova or yukta may make one believe tht girls above 5'11...are hotter may be....
Anonymous
said on 26/Jun/09
Engineer - that pic is about perfect, Zeenat who is 5'8" in flats is abt 4" shorter than Sush who is 6'0" in 3" heels. So that makes Sush 5'9"
engineer
said on 4/Jun/09
here is an interesting photograph of Sushmita sen and Zeenat aman. Zeenat is in flats and is about 5'8" and even though sushmita is wearing maybe 2" heels she looks nearly 6' tall
Click Here
VICKY
said on 30/May/09
Sushmita is really tall if you guys can arrange then watch Biwi No.1 there you can see the clear 2 to 3" diff between her nd Salman..
i think Salman is really short nd always wear heels to match up his height
raj
said on 11/May/09
susmitha is 6.6 it seems,,,,n sharukh is 4.3, idiot,,, sme tingu,,,,,
abhishekaks
said on 7/May/09
anita do you have any photo with sush
karminderfan
said on 18/Mar/09
with better nutrition, more exercise and fitness awareness, indian girls are getting taller every year. I remember back during my college days in the late 90's, the avg girl was 5'3 with the tallest pushing 5'6. however nowadays it is not uncommon to see teenage girls towering over their parents and easily approaching 5'9 or over.
Anita, excellent height @ 6'3. You are the tallest I have come across. Keep it up. :)
sid
said on 17/Mar/09
hi there !!! i'm new here...could anybody gimme a comparsion of heights of recent bollywood actors and actresses (eg- ranbir , sonam , imran , asin - the ghajini gal ,anushka sharma , neil mukesh etc) ???
Anonymous
said on 12/Mar/09
On Aishwarya Rai's celebheight page there is a post by a girl called Suman who is 6'3" and here we have Anita who is 6'3". Are Indian girls getting very tall?? is it due to global warming??? Anita u must find urself towering over 95% of the men u meet
Anita
said on 6/Mar/09
SUSH IS 5'9.5" I MET HER AND SURPRISE HER ABOUT MY HEIGHT,I'M 6'3" TALL WOMAN I M IN WEAR 2" HEEL AND SUSH WEAR HIGH HEEL.SHE REACHED MY SHOULDER.BUT I NOT MET AAMIR KHAN.I GUESS HE REACH MY BREAST.AAMIR IS TINY AND CUTE.LIKE A BABY.
Comets
said on 28/Feb/09
heh Sourav, No..SRK is 5'7 at max and same fro saif ali khan, salman is 5'6 or 5'6.5 at max and aamir khan is 5'5 at max, sushmita is probably 5'8.5 at max and not 5'10
Sourav
said on 14/Jan/09
Come on Guys...I have seen SRK,Sush as well as Bips and Kat.SRK is 5.8,Sush is 5.9,Bips is also 5.8 n Kat probably 5.8.5-5.9.Sallu is at most 5.8 as well.
anonymoose
said on 5/Jan/09
Sush has claimed 5"8 before & Zoom channel had billed her at 5"9 she can't be more than her 5"9 listing..5"8 it is for Sush
Ganesh
said on 1/Jan/09
Rob - in the latest issue of Vogue magazine, Sushmita Sen has claimed her height to be 5'10.
dhurandhar bhatawdekar
said on 29/Dec/08
met sushi babe at a party when she was nothing, just before she won the miss India, certainly she is less than 6 ft
Mr.tingu
said on 25/Dec/08
Environment is change in bollywood.past time,amitabh is tallest actor in bollywood and many actresses including tall zeenat amaan not reach him shoulder.but this time amitabh and other tall heroes is looking short in front of many actresses,like yukta mookhey 6'8"(barefeet),sushmita 6'6"shilpa 6'7"deepika 6'3"katrina 6'6".salman 4'2"sahrukh 4'3"amir khan 3'9"govinda 3'11"is look like a little baby in front of these giantess heroins.salman is muscular but look kid of katrina.i don't know but katrina is too stronger than salman because she is huge.yukta is tallest 7feet(in heels).what a shame for heroes.
DJ
said on 26/Nov/08
i know sush is taller than amitabh.she's 6'3" but shorter than yukta 6'4" amir,salman,shahrukh and govinda look like a kid in front of yukta.she's lambu.
Alexander
said on 4/Nov/08
i agree ambis
definately sush is taller than khali. khali is 7'3 and sush in heels yeah is 7'4 lol
AmbiS
said on 25/Oct/08
I think if Sushmita had her heels on she would be taller then Khali easily. I think Khali would reach her chin, if he was standing on his toes. Sushmita is very tall!
rocky v
said on 25/Oct/08
I want to see sushmita sen to compare her height with great khali,i guess atmost she will be upto khali chest.I guess she must be look like a small baby in comparison to khali.I definitely want to see them
Anonymous
said on 20/Oct/08
Sush looks to have put on a lot of weight. have u seen her on the reality show EkKhiladi Ek Hasina, her arms look bigger and so does her face. She has filled out quite well into that lomg leggy body of hers. She should be atleast 70 Kgs to the 56kgas she is listed at.
Malanie
said on 12/Oct/08
Sushmita is a giantess! At a party she was standing next to my 5'11 son and she absolutely dwarfed him. He even got the nickname 'shorty' after that! Even though he is quite tall, not next to that lady hes not!
aloy
said on 10/Oct/08
sush is 5'8".If she's downgrading herself that would make salman and shahrukh shorter.So salman would have forced her to say at least 5'10" to claim at least 5'7" for himself.
wahsay
said on 7/Oct/08
hello wasim akhram isnt 6'2 hes 6'3 so add 1 inch more to sushmita's height 5'9 dude
Pumpkin
said on 29/Sep/08
I can confirm Sush is 6'0 barefoot. Shes a friend and i know what lengths she goes to hide her height. Measured barefoot shes 6'0 on the dot.
wahsay
said on 28/Sep/08
come on shes 5'8-5'9.....
Wanaj
said on 23/Sep/08
Saw Sush about 6 years ago and stood next to her in a shop. Im a 6'1 male and Sush was slightly taller with flats on. It did shock me but she suits it.
Rita
said on 12/Sep/08
I have seen Sush at Taj lands with Ash and i think she's 6ft tall because she was atleast 3 inches taller than Ash and she was wearin flat shoes and whereas Ash was wearing 4 inches heels. Even so called tall Ash was lookin like short women in front of this tall giantess Sush. And mind it Ash is not a short women she's 5ft 7 which is tall for Indian women.
Anonymous
said on 11/Sep/08
Simran if u are 5'11.5" and came upto only Pooja Batra's nose, then pooja shud easily be abt 6'2". Simran was just wodering if u are based in India or abroad, cos if ur in India u mustr find urself towering over 90% of the women and atleast 8 out of 10 men u meet
Manu
said on 9/Sep/08
I have to tell you this, im a 6'4 male and i was talking to Sushmita once at a function, she had heels on and was the same height as me!
Engineer
said on 8/Sep/08
Simran@ Never seen Pooja Batra but she is touted to be 5'11". Prrof point is this movie with Anil kapoor Virasat, it appeared they looked same height considering anil in some kind of lifts. BTW you are really really tall. Rarely i have seen very tall Indian women. I am impressed, hope you wear high heels too.
Simran
said on 7/Sep/08
I saw Pooja Batra a few years ago, im a tall lady at 5'11.5 and Pooja was a good few inches taller than me. We both had flat shoes on and i came up to her nose. She really is very tall! How tall would you say she is?
Engineer
said on 5/Sep/08
i had in the past posted video of shilpa Shetty and Akshay kumar from KK where she is visibly shorter (at least 3")in comparision to Akshay kumar who is touted around 5'11" which is factual as i have met him in the past. So, Shilpa Shetty is not more than 5'8". BTW Shilpa shetty, Tabu,and Katrina Kaif are all around 5'8" which is tall for Indian women. Over and above they all wear at least 3" heels and they touch with their hairdo nearly 6'. Shilpa in Koffee with karan with 3" heels looked not any taller than Karan Johar.
5'10" women look towering. Govinda in flats maynot be more than 5'6".
My observations are mostly based on the people i had seen in real life and in close quarters. BTW Shashi kapoor who is near;y 5'11" in real life looks huge. i met him at Prithvi theatre Mumbai.
In any case i leave it to your judgement
Juzet
said on 5/Sep/08
So how do you explain Katarina Kaif being taller then the names previously mentioned? Shilpa said on Johnathan Ross show that she is 5ft10 barefoot and Kat is taller than her!
engineer
said on 4/Sep/08
Juzet@Just a quick question did you see Katrina in person. I suppose not, I have seen her in close quarters when she was walking past me in flats. She was at least 3" shorter than me and I am 5'11".
Juzet
said on 4/Sep/08
I read somewhere Katarina Kaif is 5ft8, which is ridiculous. In every film shes starred in shes been the tallest heroine, even taller than the bollywood tall girls Shilpa Shetty in Apne and Sushmita Sen in Maine Pyaar Kyun Kiya. Here are some of the girls Kat has co starred with and stood taller: Bipasha Basu, Sameera Reddy, Lara Dutta, Neha Dupia and Malaika Sherawat to name a few. In a dance scene with Govinda in Partner they were both barefoot and Kat dwarfed him! Shes the tallest of the tall and doesnt get credit for it. I would say she is a good 5ft11 or 6ft! The only exception is Deepika, she could possibly be taller than Kat. In a song from Bachke Ae Haseeno Deepika towered over Bipasha, she looked about 5inches taller and they were both in heels.
Anonymous
said on 26/Aug/08
sush is max 5.8.u misunderstud by cing sum1 lse
Jane
said on 25/Aug/08
I saw Sush at an airport a few years ago, at the time i had 5 inch heels on, which made me 5ft11. I approched her and asked her how tall she was, she replied im 5ft10. But she had flat shoes on and she was still taller them me. I told her im 5ft11 and your taller then me. She said she stands crouched to make herself look shorter. She showed me her true height with her back straight and head high. She was towering me! Believe it or not shes ATLEAST 6ft1! I know this as we've compared heights.
Anonymous
said on 11/Aug/08
sush s clearly taller than shahrukh cos in KAPPS show most of women participants r as tall as srk.my cousin(ms.verma) whos 5.9 participated and she was in flats .mostly participants r introd 2 srk b4 game and tht time srk was in flats and came til my sis nose,but in show he was in lift to luk as tal as her.but when he moves back of her he luks clearly shorter.and in final jolly dance my cus towerd him.i will post the vid tom
Anonymous
said on 7/Aug/08
am anika and i just saw this site.its an interesting time pass discussion!am working as cabin crew in indian airlines.i got a chance 2 act with sush in mpkk.am 5.10 tal gal.the scene was tht i was abt 2 cal sush for boarding.she dint wear heel cos of salman but surprisinly i lukd 2 in taller!so director askd sush 2 wear 2 in heel.
anonymous 2
said on 5/Jul/08
i think sushmita is taller than shahrukh but short then yukta.yukta is relly tall more than big b
Anonymous
said on 15/May/08
Agree with Shounok, 80 kgs for Sushmita Sen is ridiculous, agree she is tall but not 80 Kgs in weight in ur wildest dreams. Sush mite at the max be abt 60 Kgs thats it. For u to get an idea abt how a grl weighing 80 Kgs apears take a look at the 6'1" Yukta Mookhey with her massive shoulders and hips. Now compare Yukta's build with Sushand u will see the difference. Yukta & Sush are both very attractive in their own way
violet
said on 26/Apr/08
i think she is closer to 5"9 (176)
im a 5"11 female indian
i do appear taller (dunno y)
and i think thats y some ppl think she's 5"10
but nuh i would say 5"9
and to shonouk or wateva
it's called a suggestion
calm down jeez
Shounok
said on 7/Apr/08
@Rishi
Have you gone nuts?? Do you have any idea how a 80 kg girl will look like in the big screen?? I've met Sush in person,she's damn friendly and very well mannered.She aint that huge like you described (ie 5'10" +) in your post.She's probably between 173 cms - 175 cms.Looked more likely 174cms.I've also met Udita Goswami in person.She looked a legit 169-170 cms to me.So please stop uttering tripe.
rishi
said on 27/Mar/08
ya i am with rakesh sush is very hug girl she can carytini actor and actres just like aamir khan rani mukharji
amir look like a baby in front of her and rani look like a smal child in front of her she can cary rani on over head easly she is realy hug girl
her height is more then 5'10" and wet is more then 80kg
amir khan is stand in tool then his height is reach ear of shus height
rakesh
said on 24/Mar/08
shush is realy very tall girl her heigh is more then any actor ex salman khan
aamir khan in biwi no 1 salman khan is very short in front of her
in mpkk heigt of rajpal yadav reach only breast of shus he look like verry tiny in front of her shus look is verry hug in front rajpalshe con caryrajpalin one arm easly coz she ish verry hug girl
Engineer
said on 11/Dec/07
Aarya As said by JK Sush is around 5'8". Let me suggest in order one reaches only at shoulder height of anotehr person the difference must be around 8" to 9". The best way is to measure the differnce between your shoulder and top of the head. It does vary depending on the lenght of the neck and face.
raj143
said on 17/Nov/07
If ur husband is short then what u will do sush ?
Sushmita : I can carry him on my arms then he will reach to my height !
aarya
said on 14/Nov/07
sush is very tall ? I am only 5'6 she is 5'11 ! i cant reach her sholde also . I. if i want to take snap with her what i have to do ?
friend
said on 28/Aug/07
see IT as tall girl fan pointed sush had to stand on higher platform while taking snap with yukta and Francsa had to bend to kiss sush during Miss India and by the way aish doesn come in picture as she is shortest of all
rr
said on 27/Aug/07
More on Francesca - See this video of Femina miss india finals. Francesca actually appears mildly taller than Jessie who was listed as 5'10.5" during miss india 94 and later on roubded of to 5'11"
Click Here
Rob, this video is a kind of a treasure. everyone can see relative heights of Sushmita Sen, Aishwarya Rai, etc. Assuming that they were wearing similar size heels. Shweta Menon also was listed as 5'8"
rr
said on 27/Aug/07
Tallgirfan, Francesca Hart was listed as 5'10" in FMI 94 contest.
Anonymous
said on 22/Aug/07
no matter wht's her height....but no one tuches glory she reaches
tallgirlfan
said on 8/Aug/07
and sush stood on aplatform whiile taking snap with yukta in miss india contest
so sush heightis very difficult to judge
tallgirlfan
said on 8/Aug/07
Deepal shaw is taller than sush and in Miss india contest franseca hart bends to kiss sush what is height of franseca hart if she has to bend to kiss the 5"9 sush and sush is avey tall girl comp to aish
engineer
said on 2/Jul/07
I have seen Katrina in person in Mumbai when she came for one movie premier and she was in flats and not more than 5'7" and she went past me i was much taller than her at 5'11". sush is tall at 5'8.5" to 5'9". Katrina is normally is not see without heels. With 3" heels she races to a height of 5'10"
Dude
said on 21/Jun/07
In the movie mpkk it is clear that katrina is much taller than sush, so she is must be 5'8"
Anonymous
said on 25/Feb/07
I dont know about Sushmita's height, but I do know for sure she is the one of the loudest sneezers I have ever heard. I saw her in Bangalore airport a few months back, and she sneezed and astoundingly huge sneeze that had people staring at her in amazement.
anand
said on 14/Jan/07
i got a chance 2 meet sush in a party, i m 5'5'' she was wearing 2 inches heel but when she stood before me as i was touching her shoulders ,i wanted 2 say her thanks then she bend her height a lot 2 come 2 my height i was really dwarfed she is really 6'.
sachin
said on 30/Nov/06
iam 5'3 in height and i have met sushmita in aeroplane i was looking like a dwarf in front of her i was upto her shoulders so she must be around 5'11
raj
said on 14/Sep/06
Click Here
look at height difference between sush and prity zinta . sush must be 5.10".
raj
said on 14/Sep/06
Click Here
look at this pic. sush is much taller than kim sharma.
RIZAAAVEEE
said on 2/Sep/06
i work in the airport and i have met many actors from bollywood...i'm 5'8" and i noticed houw shah ruhk khan is same height as me...salman khan was shorter about like an inch and saif ali khan was like 5"7 even after wearing thick boots...rani is smaller then my 11 year old sister who is %'2...and john abrahm seemed like a 5"11...but arjun rampal is tall hes actually a real 6'2 actor...so anyways the thing that i'm trying to indicate is that in profiles and stuff they all boost there heights and in movies do to such camera angles they can match up a tall actress like shushmita who i've met with my own eyes and she was an inch taller then me and was wearing like flat puma shoes..shes 5'9 with no dought and as i was saying with different angles and positions they can match up a short actor like Govinda whos roughly 5"6ish or a lil less with a tall diva like sush who is 5'9
Saurav Ganguly
said on 26/Aug/06
Beyond doubt, Sush is tallest, hottest and most beautiful actress v ve today in bollywood. Rani & Katrina are nothing in front of her as v ve seen in MPKK & Bus itna sa.. Ash used to look better 10 yrs ago, but today Sush is far more beautiful then her.
lambu
said on 14/May/06
Rob she is more then 5'8". at miss univ. title her ht 5'9" that time, now she is 5'10".
Editor Rob
said on 13/May/06

"I may not be 6 feet 2 inches but I'm 5 feet eight inches", well she's consistant at least.
cristiano ronaldo
said on 26/Apr/06
thx,4 ur reply but u know i would like to se a pocture plz.........
said on 25/Apr/06
cristiano ronaldo, sushmita is without doubt taller than preity as preity herself admitted that it isn't her in the mms as she is 5'5". sush is about 5'8".
Anonymous
said on 15/Apr/06
yes sushmita is 5'10". I also think tabu, pooja batra, shilpha shetty all are 5'10"
Pranav
said on 30/Mar/06
Sushmita is around 5'10 and Salman is 5'6. Moreover when she wears heals of three to four inches, she really towers over salman. u can see it in the songs of Biwi No1, Maine pyaar Kyun kiya & Tumko naa bhool payenge
cristiano ronaldo
said on 24/Mar/06
may i know the site where you can prove that she is taller than preity zinta
sonu saluja
said on 1/Mar/06
no woman in india can match sushmita sen.she is the diva among divas.
even her feet are a million times prettier than the preity zintas and priyanka chopras.
another name of perfection is sushmita.
she is miles ahead of aishwarya who cant even match upto sushmitas kadmon ki dhool
houdaloth
said on 23/Feb/06
sushmita sen said at the filmfare awards probably back in 2001 that she was 5.8
Anonymous
said on 27/Jan/06
no. bipasha is 5.7.
Ruchi
said on 27/Jan/06
Hey friends can u say wots hte exact height of bipasha Basu?
is she really 5.8 or 5.9 as it is written in his profile........
Anonymous
said on 18/Jan/06
sushmita sen is tallest actress in bollywood.
s.b
said on 8/Jan/06
Ruchi is boosting the heights by too much by saying that Sushmita sen is around 5'11. Proof would be when in movies in scenes with large crowds Sushmita seems tall compared to the women but she seems average compared to the men. Since the average man in India is about 5'6-5'7 then Sushmita should be towering over everyone. John Abraham is tall around 5'11-6' but seems taller because he is skinny or very lean.
Anonymous
said on 3/Jan/06
sushmita sen hides her height. she is way taller than 5.8".u look at any of her movie and u can that she is over 5.8".in mhn with sharukh,aaghaz with namrata shirodhkar,mpkk and biwi no.1 with salman,bus itna sa khwaab hai with rani mukherjee.
Ruchi
said on 3/Jan/06
no i dont think that kohn abraham is 5.11 s.b! coz i ahve seen him n he is surely 6.00 or above so i think ur this concept is little bit defective
s.b
said on 2/Jan/06
every star male or female in bollywood boosts their height by atleast 1.5 to 2 inches. this is the rule for anyone who enters bollywood that they can boost their own height by up to 2 inches. So the 5'6,7 guys and girls become 5'8s and 5'9s, 5'10s become 6's and the real 6' become 6'1 or 6'2 depending on wether they are 6'0.5 or a little bit more. It's a simple concept. Therfore Amitabh and his son are probably around 6'0.5 to 6'1, John Abr.. is around 5'11, Akshay Kumar around 5'10, Hirtek around 5'10 and so on.
Ruchi
said on 30/Dec/05
ya james u may b rit but one thing is clear that sussh id not 5.8 atleast
james
said on 30/Dec/05
the bottom line and the most perfect piece of information is that sushmita sen is 5'9'' and aishwarya rai is 5'7''.
sharukh khan is actually 5'8'' but with his thick hair which stands up, he looks 5'9''. THIS IS THE BOTTOMLINE.
Ruchi
said on 28/Dec/05
hey friends 1 evidence that sush is not at least 5.8........
As v all know that shahrukh Khan is 5.8 n in the film "mein huan na" sush was clearly 2-3 inches taller than SK . hence sush may b 5.10 or 5.11 according to me.
rr
said on 30/Nov/05
Saw the video recording of Miss universe 1994 prelims in which the height oif every contestant is announced. The height of Sushmita Sen was announced as 5'9". if i can digitise a part of that section, i will mail it to rob.
saahil
said on 27/Nov/05
but ash is only 5.5" tall.
Anonymous
said on 23/Nov/05
i have also seen her with ash.and she is much taller than ash .so sush must be over 5.10 ".
kevin
said on 23/Nov/05
as far as Diya mirza is concerned she's only 5'4" or 5'5" at the most.I have seen her.Steel i believe that sush is atleast 5'10" without heel 'cause i've seen her too.
rr
said on 22/Nov/05
Indiatimes portray diya mirza and tanushree dutta as 5'7". Both are well under 5'6". Times, that runs miss india always overstates the heights of contestants.
Anonymous
said on 21/Nov/05
http://modelwatch.indiatimes.com/profilepage/msid-299091,voteid-0,type-0.cms
india times cant be wrong.so sush is 5.11" tall.
Anonymous
said on 18/Nov/05
ya ,she is a haed taller than rani but rani is only 5.1" (though in every site she is mentioned as 5.4")so sush may be 5.8"or 5.8 1/2 " tall.
Anonymous
said on 17/Nov/05
sushmita sen is clarly over 5.8".look her with priety zinta or rani she is easily a hhead taller than them.so in my opinion she is 5.10" or more.