Laurence Olivier's Height
5ft 10 (177.8 cm)
British actor, best remembered for roles in Rebecca, Sleuth, Spartacus, Clash of the Titans, Wuthering Heights, Henry V, Hamlet, The Entertainer, Marathon Man and Richard III. His official website listed him as 5ft 10 inches tall and in a book about him, when MGM requested his measurements, Laurence sent a cable with
"Five feet ten inches tall, 38 inch chest, 30 inch waist and 38 inch hips."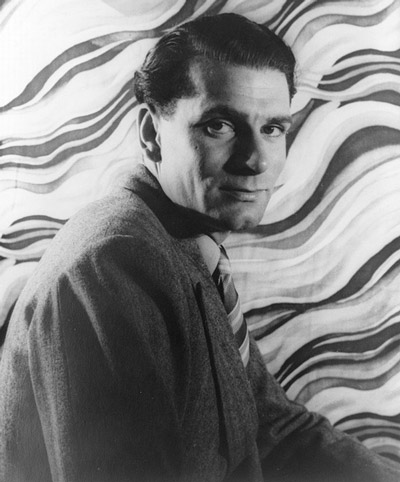 Photo Carl Van Vechten [Public domain], via Wikimedia Commons
You May Be Interested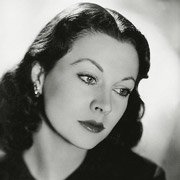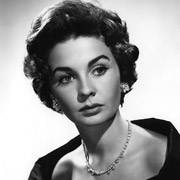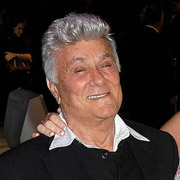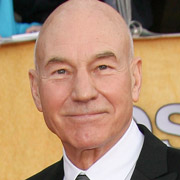 Add a Comment
37 comments
Average Guess (17 Votes)
5ft 9.62in (176.8cm)
Oliver
said on 28/Oct/19
In the 1960s I knew a very small elderly lady who was the widow of the Spanish ambassador to London in the 1950s. She once had a long conversation with Olivier at the Embassy. She told me that Olivier spoke very softly and that he wasn't very tall. Both Richard Burton and Peter O'Toole referred to his shortness.
Mon
said on 21/Aug/19
Difficult to see, but does not seem to have 6 inches on Carol Lynley in Bunny Lake Is Missing even though she looks very short in that film due to flat footwear. More definitely, Olivier always seems more than an inch shorter than Kier Dulea at 5ft 11 in the same movie. I think he wore, not lifts exactly, but what they call stage shoes to give him an inch in his leading man period.
Rabindra sankar sen roy
said on 23/Jun/18
He is an inch shorter than 5'11" Ronald Colman and 2 inches with 6' David Niven. He is solid 5'10" tall.
Jtm
said on 19/May/18
Jug said on 15/Feb/18
I would say 5'9. He wore lifts apparently.
where can we find this information?
Jug
said on 15/Feb/18
I would say 5'9. He wore lifts apparently.
heelshealheight
said on 10/Apr/17
Who cares.. This true thespian was a 10footer in greatness and, above all, class. Immortal.
James C
said on 9/May/16
Can he appear a tad below 5'10" he looks like and is built like my friend who is also 5'10
Arch Stanton
said on 3/Jul/15
Odd, but I thought the shortest I've seen him look was in Hamlet where I thought he looked 5'9 range.
Rampage(-_-_-)Clover
said on 30/Jun/15
177cm in Sleuth but he was quite old by that stage.
In Hamlet (1948) he could look 5ft10½(179cm) in some scenes.
Sam
said on 12/May/15
Oops, already have Sleuth, Richard III as his 10th movie credit, please? Johnny Rotten got his whole stage presence from it!
Sam
said on 12/May/15
Rob, could you add the following to his credits?: Wuthering Heights, Henry V, Hamlet, The Entertainer, Sleuth and Marathon Man. Damn hard to narrow his career down to 10 films.
LOL, why is he the only Sir I see on here? you'd have to add Anthony Hopkins, Mick Jagger, might as well add the whole cast of Freejack, even Emilio Estevez. Yep, Sir Emilio Estevez.
Arch Stanton
said on 10/May/14
The shortest I've seen him look is in Hamlet where he looks more like 5'9" range but generally I think a solid 5'10" is accurate.
Arch Stanton
said on 10/May/14
He had excellent proportions for a 5'10" guy. He could look plenty tall enough compared to a lot of the female stars. He could give off a taller impression in some of his 30s and 40s movies actually.
Arch Stanton
said on 9/May/14
Barely shorter than Niven though.
Arch Stanton
said on 9/May/14
He is absolutely towered by Cecil Humphreys in Wuthering Heights. Humphreys surely had to be 6'5" or 6'6??
bo
said on 10/Apr/14
just reading richard burtons diary where he called him a dwarf. doesnt seem that short...
Sam
said on 19/Mar/14
This listing works. He fell right in the middle in height between Kirk Douglas and Burt Lancaster in The Devil's Disciple.
Arch Stanton
said on 21/Jan/14
Actually if anything he can look a weak 5'11" next to Caine in Sleuth, certainly looks a solid 5'10 to me in comparison.
Arch Stanton
said on 21/Jan/14
@Realist 174 vs his 188? Not a chance, the lowest he looks next to Caine is 177.
Arch Stanton
said on 21/Jan/14
He actually does look about 4 inches shorter than Michael Caine in Sleuth and that was early 70s, he was old by then too.
fiddlerontheroof
said on 16/Jan/14
Click Here
Here's a picture with composer Aaron Copland (far left), conductor Leonard Bernstein (2nd from left), and Yehudi Menuhin (on the right). Menuhin was somewhere between 5ft5 and 5ft7. Bernstein, around 5ft7, possibly smaller.
In the following picture (
Click Here
), Bernstein (4th from left) is the same height as Isaac Stern (4th from right) who in his youth admitted to 5ft6 but was probably 1 inch smaller. By the time that photo was taken, though, Stern was more like 5ft4. That would seem to indicate Bernstein was more like 5ft5...
Draw your own conclusions as to the first photo in which Larry Olivier and Bernstein are nearly the same height. I'd put Larry at 5ft8, judging from that photo. I must say that's surprising...
Rampage(-_-_-)Clover
said on 5/Dec/13
A very good looking man in his prime.
I think around 5ft10-5ft11 is close
Realist
said on 4/Dec/13
Greatest Actor Ever. 176-Peak 174- in Sleuth with 6'2 Michael Caine.
Arch Stanton
said on 27/Aug/13
Quayle had more 3-4 inches on Oliver actually but Sir Lawrence could look 5'9" range in Hamlet for sure.
Arch Stanton
said on 26/Aug/13
Looks 5'9 max in Hamlet. Look 4-5 inches shorter than Quayle in it.
Arch Stanton
said on 22/May/13
George Sanders has about 5 inches on him and I'm pretty sure he was a genuine 6'3" guy.
Arch Stanton
said on 22/May/13
He's probably the most clinical, most professional actor I've even seen. Almost too perfect in his delivery.
Arch Stanton
said on 22/May/13
Mmm he looks near 3 than 2 inches shorter than Nigel Bruce in Rebecca who was listed at 6 ft. In all honesty I guessed him at 6 ft 1 in comparison. In fairness Olivier doesn't look under 5 ft 10 though.
guyfrommars
said on 20/Mar/11
He was 5'10" in his prime and 5'9" or 5'8" in his older days.
guyfrommars
said on 7/May/09
He's about 5ft9 at least in some movies I've seen. In "The Boys from Brazil" he's not much taller than 5ft6 Bruno Ganz. (Ganz is probably wearing lifts??)
thespian
said on 13/Jan/09
"I met Olivier...he appeared to be about 5'9"
Frank2 how could you even say or suggest that he appeared 5'9? It seems you are not such a good judge of height - how tall are you yourself? No-one could ever suggest that Lord Laurence Olivier was an less than 5'10, if anything he stood slightly taller, and I'm sure Roger Field would agree.
Jusser is right, Olivier was made a Lord in 1970 - this should be changed.
jusser
said on 11/Jan/09
Should really be 'Lord' Olivier and not 'Sir'.
adam
said on 23/Sep/08
5-10 is about right. In Rebecca looked max. 5 inches shorter than George Sanders who was at least 6-3 and could have been a little more.
Ivan 6'2.25
said on 6/Jul/07
Alongside Louis De Funès,Jimmy Stewart he is my favorite actor.
In Spartacus look 2 inches taller than Kirk Douglas and Tony Curtis.
Roger Field
said on 12/Jan/07
My best friend Nigel Pearce introduced me to Jill Esmond, Sir Laurence Olivier's first wife. I frequently went with Nigel in 1963 to Jill's house in St.John's Wood in London, where Sir Laurence, or Larry, as we called him, would visit to see their son Tarquin. I would definitely say that Larry was 5'10" tall, a bit taller than I was. Larry trained at Edward Bolton's gym in London where I trained in 1964. Sean Connery, Albert Finney and Richard Harris also trained there. Roger Field.
Anonymous
said on 24/May/06
I always thought Olivier was taller than 5`10. He didn`t look much shorter than Michael Caine in that superb movie called Sleuth. I thought he was 5`11 or 6 feet tall. But reading what our friend Frank2 says I guess I´m wrong again
Frank2
said on 7/Mar/06
I met Olivier when he attended a preview of the film A Little Romance and gave a talk. He appeared to be about 5'9" by then so I suppose he could have been 5'10" when he was in his prime. He was certainly taller than both Tony Curtis and Kirk Douglas in various shots taken on the set of Spartacus. Curtis was five-nine in his prime and Douglas was five-eight. Douglas always wore lifts that boosted him by at least two and a half inches. In the film Seven Days in May he wore lifts that elevated him by over three inches. And here's an interesting fact: Just about all the major studios kept the shoes used by their contract stars in their wardrobe department. When I worked at MGM they had a gigantic auction of all of their props and wardrobe. After the auction was over they put all the stuff not sold on one of their biggest sound stages and then let the employees buy them at marked prices. I didn't buy anything, but while sorting through a lot of crap I discovered shoes that were tagged to various actors. They still had the lifts Charles Boyer wore in probably the film Gaslight. I could see they added at least two and a half inches. I found a pair of shoes worn by Clark Gable and for some reason they had a slight lift. I'd say they added about two inches. Why? I have no idea. They had some suits with Gable's name in them. I put on one of his jackets and it swallowed me up!