Lawrence Taylor's Height
6ft 2 ¼ (188.6 cm)
American, former NFL player who also acted in Any Given Sunday and In Hell. He was described 6ft 3 during his playing days, although pre-draft he was listed as both 6ft 2¼ and 6ft 2½.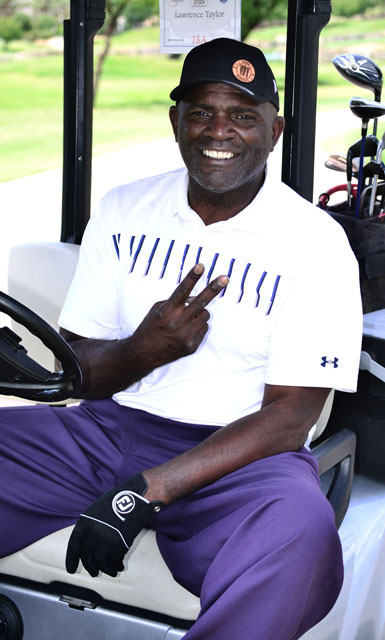 Photos by PR Photos
You May Be Interested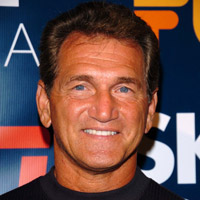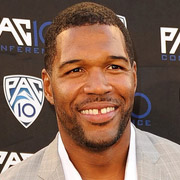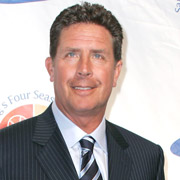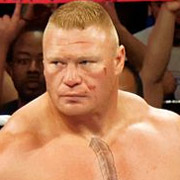 Add a Comment
23 comments
Average Guess (11 Votes)
6ft 2.93in (190.3cm)
Canson
said on 29/Oct/19
Agree with Bobby and Viper peak 6'2"
AAAA
said on 28/Dec/18
Can someone post a screen shot of his 6'2.25 measurement? I thought there was a link here but I never got to see it.

Editor Rob
I don't have it anymore, but there were both mentions in various news articles with both 2.25 and 2.5 figures.
.bobbyh3342
said on 30/Sep/18
he is a solid 6'2 but whether he is 6'2 or 6'3 i still would not want to be playing qb with him on the other side of the line, no thanks!!!
Canson
said on 29/Jun/18
Low would prob be worst case 6'2 1/8 peak
viper
said on 12/Mar/18
He was measured at 6-2 1/4
AAAA
said on 2/Mar/18
Taylor and Harry Carson
(Carson is also listed at 6'2 or 6'3 depending on the site) In this photo they are basically identical in height. If you zoom in and use the frame the top of Taylor's head is less than .5 inches higher than Carson's. Since it's on grass and we can't see footwear or posture, lets call them even with the chance LT is a smidge taller. Bear in mind they are both in their 50's here after brutal careers as LB's)
Click Here
Carson and Derek Jeter.
Jeter has been consistently called 6'3, but I know that some on this site (Viper being the one I remember who first brought it up) that Jeter is more in the 6'2 range. He seems marginally taller here, but it's back when he still had hair. Also, Carson is slightly in front, but with worse posture, and the camera seems to be angled. Decent photo but not good enough to gauge an inch or less
Click Here
My guess is that LT is 6'2.5-6'2.75. Jeter is 6'2.25-6'2.5 and Carson is 6'2-6'2.5
Danimal
said on 26/Feb/18
This re-affirms to be that Bam Bam Bigelow was a flat 6'0" (his early billing) and not the 6'3" billing he was given later on.
Click Here
Click Here
Click Here
Mayfield
said on 26/Feb/18
Well, just saw the downgrade. In this case, does that make Bigelow 6'1 1/2?
Borats Chicken
said on 10/Feb/18
rob why not 6'2 1/2? he could put that off

Editor Rob
It's possible he was measured at both the 6ft 2.5 and .25 marks.
Rampage(-_-_-)Clover
said on 8/Feb/18
Hey Rob, maybe 6ft2⅜ could come into play here based on those measurements?
checker
said on 5/Feb/18
This needs to be changed. He was measured at 6'2 1/4 in 1981.
Click Here
Always knew he was 6'2.
Mayfield
said on 15/Aug/17
Click Here
Here's something on Bam Bam Bigelow, around his death.... mentions his height where he claimed he was 6'3 but back injuries and surgeries reduced him to 6'1. Definitely claiming shoe height. He was a peak 6'2 but it sounds like he was around 6'0 when he died
Canson
said on 4/Jun/17
More 6'2.5 or strong 6'2" than 6'3. He may have lost burger who knows or may have always been this height he looks. Ow
Mayfield
said on 1/Oct/16
Click Here
Bam Bam with Ted DiBiase
Seeing pictures of him with LT and with TD, I agree with Derek's dad that Bam Bam was 6'2
AAAA
said on 27/Sep/16
First post in this thread in nearly a decade!!!!!
Found this picture of him with 6'3 7/8 Ndomnoking Suh and 6'4 1/6 Gerald McCoy.
Not looking a full 6'3 IMO. Camera angle isn't perfect but he looks 6'2.25-6'2.75.
Rob, any thoughts?
Click Here
anonymous
said on 8/Apr/09
6'4" sounds right if he stands up straight
Socom
said on 9/Dec/07
I have heard 6'4 many times. It was probably rounded up though.
Derek
said on 11/Apr/07
He was slightly taller than Bam Bam. My dad said Bam Bam was 6'2", so LT is 6'3", 6'2 1/2" minimum. I agree Viper, the video with Theismann was indeed disturbing. Needless to say, he never played again after that.
cantstop25
said on 25/May/06
LT adn bam bam were both around 6'3" LT may have been .5 inch shorter
Click Here
cantstop25
said on 23/May/06
actually bam bam was listed at 6'3"
Click Here
bam bam is prob more 6'2.5" just a tad bit shorter then LT
Jason
said on 23/May/06
You could do a Bam Bam Bigelow (wrestler) page now Rob as there's a pic of Bam Bam and Lawrence Taylor face to face. Might be pics of him with other wrestlers floating around too; he was involved in a WWF storyline with Bigelow and even wrestled a match vs Bigelow at Wrestlemania 11. Bigelow was listed by the WWF as 6'4'' yet was shorter than Taylor.
Viper652
said on 22/May/06
He looks this height. And that theismann video is disturbing.
Ball-A-Hallic
said on 19/May/06
i beleive he was like 6'3 he looks it hell of a hitter...poor theisman