Lil Pump's Height
5ft 5 ¾ (167 cm)
Gazzy Garcia is an American rapper, known for songs like "Gucci Gang" and "Boss".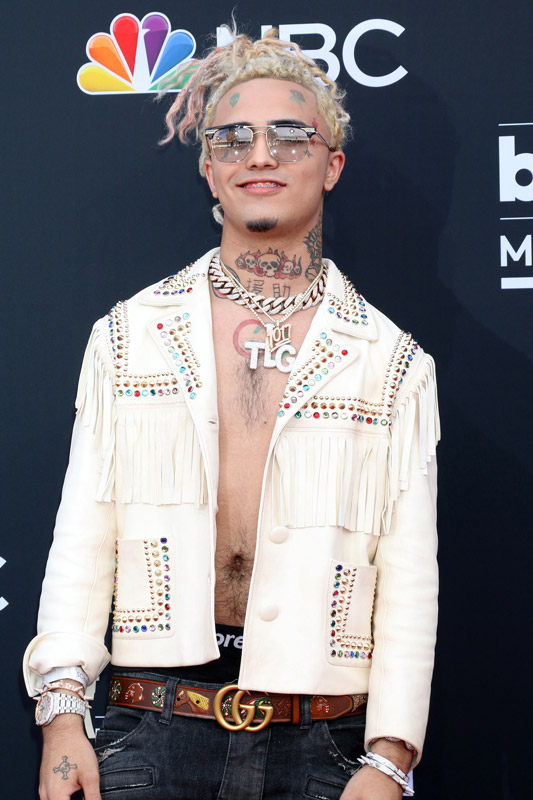 Photo by kathclick/BigStock.com
You May Be Interested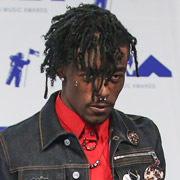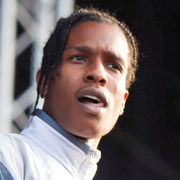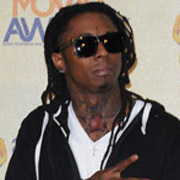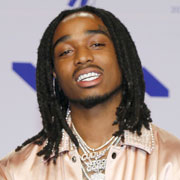 Add a Comment
53 comments
Average Guess (54 Votes)
5ft 5.83in (167.2cm)
Jacobb nash
said on 7/Dec/20
I think her height without dreads 5'5 , I ever have kind dreads hair like that , pack of hair really add about 1.5 cm in height
Roongoon
said on 8/May/20
I thought 166.5 is fair for him.Do you agree with me?ROBPUAL
Roongoon
said on 17/Apr/20
Rob,How tall is lil mosey google list him5'7 but I thought he's5'6.What do you think? ROB PUAL.

Editor Rob
I'm not so familiar with Mosey yet
Ionu?
said on 16/Mar/20
Hi rob, can you make a page for smokepurpp? He is a big rapper with a controvertial heigh he is listed either 5'10 either 6ft, he deserves His own page i must say
John Martinez
said on 13/Mar/20
Rob how tall do you think Lil Xan is? A quick Google search says he's 5'6 but other internet sources along with xans drivers license list him as 5'8 and 150 pounds. He looks small to me. And I can't tell if he's 5'6 or 5'8. What do you think? Can you make a page for Lil Xan?
sergiu
said on 23/Dec/19
Rob, how tall do you think his friend Smokepurpp is? last year he was listed as a 5'10 but now out of nowhere he is listed as a 6ft, do you think you could make a post about him or at least answer me here?

Editor Rob
5ft 10-11 range is probably likelier than 6ft
TheBat
said on 15/Dec/19
5'5.75" at best.
slothee
said on 27/Oct/19
He honestly looks over 5'6" nowadays it seems
Thomson89
said on 30/Aug/19
I think he is about 5'7
michael14375
said on 10/May/19
Lil Pump is 5'7 on his mugshot
Ethan-5'7.25
said on 27/Jul/18
He is 17 so still growing but now he looks a weak 5'6 in most pictures
Oi
said on 18/Jun/18
In the last Nardwuar vs Lil Pump interview it looked like pump was an inch taller than the interviewer,which is odd,since Google claims that Nardwuar is 5'8.
Faydee
said on 9/Jun/18
Click Here
With Lil Uzi. Not sure if he stands on something but they look similar height lol
PD 213
said on 16/Apr/18
Rob, you don't have a page for any of the rappers from the 2017 XXL FRESHMAN LIST, except for Kamaiyah.
The following anre my estimates for these 10 rappers
Playboi Carti: 6'2
MadeinTYO: 5'1
Ugly God: 6'1/6'1.5
xxxtentacion: 5'6
PnB Rock: 6'0/6'0.5
Kap G: 6'0
Kamaiyah: 5'6
Kyle: 5'10.5
A boogie wit da hoodie: 5'10
Amine: 5'11

Editor Rob
Playboi
and
Xxtentacion
do have a page here, the others are amongst a big list of potential names to add.
Bigshaq
said on 29/Mar/18
@69
Tekashi is no more than 5'7, and that's a very generous max height for him. He's always the shortest guy in the room. in a video of him playing basketball with 5'6 tory lanez tory looks taller
69
said on 21/Mar/18
Rob when u gonna do one on 6ix9ine (tekashi)?
I cant figure out how tall he is.
xxxas
said on 17/Mar/18
in a photo with lil uzi vert are of the same height
Rocky
said on 9/Mar/18
Did not see him in person. But he looks to be shorter than me. I was 5ft 5 ¾ since 14. Now I'm 19 and still growing, just rounded up to a Little bit above 5ft 7 at night time. I see him being shorter than that.
lmfao
said on 19/Feb/18
Rob, thoughts on this?
Click Here
isnt Drake bell like 5'9? they look same height.

Editor Rob
More 5ft 7 range than 9, but Pump is holding up close to Drake there, albeit his posture is better.
awkward
said on 8/Feb/18
For Chief Keef there is also the fact that he is famous until his 16yo. And many pictures are from 2013-2014-2015 so he could have grow. When he claimed 6ft (about 2014-2015) he was clearly under it, he is still under it but can look a good 5-11 in my opinion. But he have a very bad position, lets say it
so I continue Chicago crew guesses
Doowop : 5-3/5-4
Justglo : 5-4/5-5
Tadoe : 5-9/5-10 with a good position there is a picture with him and Lamar Odom and he looks like that and another one with Jamie Foxx where he looks shorter
Capo : 5-9
Lil Reese : 5-10/5-11 (there is a picture of him with Allen Iverson where he looks the same)
Lil Durk : 5-5 and sometimes 5-6 he looked tiny next to D. Rose and Joakim Noah
etc
awkward
said on 8/Feb/18
Lil Tracy don't give a 6'1 tall impression, such as Lil Peep. Lil Peep is about 5-6 cm on Bexey who looks 5'9. Playboi Carti is far from G-Easy height -pictures-
Dee
said on 8/Feb/18
@Frost
Keef is very hard to estimate you're right. At the 5:49 mark of this video with 5'10 ASAP Rocky, Keef looks about 2 inches taller than Rocky. So I would say that he is 6'0.
Click Here
Dee
said on 8/Feb/18
@PD 213
Yeah I agree with your estimates, Keef definetly has a chance of being a flat or weak 6'0. Carti is definetly more likely to be 6'2 than 6'1, and Jay Critch really is a walking tower. I've never seen a picture of him where he's not a head above everyone. Him being over 6'5 is very likely.
Frost
said on 4/Feb/18
also @Philzki tbh i wondered why keef wasn't added later till i realized just how hard it is to narrow down his height. i cannot tell you how many times he's looked as short as 5'10 and as tall as 6'1.
this is a strange lad.
Frost
said on 4/Feb/18
@awkward chief keef might even be taller than a flat 5'11
Click Here
He's very weird. He can look well over 5'11 at times, and often as low as 5'10. I can't get a reading on him at all. And I'm trying to find more stuff, but it's difficult. He's a reclusive dude these days.
@PD 213 You may very well be right. I had at 5'11.5 but he might even be the full 6'0 for all I know.
Which is crazy because it means he grew an entire 3 inches after the age of 17. Which is something very few have done and when you examine his lifestyle...
Philzki
said on 2/Feb/18
Yeah I think it's only right Chief keef gets a page on here at some point since he had a huge influence on these new rappers like lil pump,lil uzi,lil yatchy and carti
PD 213
said on 1/Feb/18
Dee
Most of your guesses are correct, but there's some errors:
Smokepurpp: 5'11.5 (towers Lil Pump, looks like a big guy in general)
Playboi Cart: 6'2 (same as Gucci Mane)
Chief Keef: 5'11.75 (always looks the full 6ft, anyways i have him at a weak 6')
Tee Grizzley: 6'1 (Meek Mill is 6'3. Still there is a clear 2 inch difference. Plus looks just an inch taller than yachty in ther music vid)
Famous Dex: 5'11.5 (well 5'11 isn't bad, but he could give a 6 foot impression at times)
Jay Critch: 6'7 (Mans a frikin building! Not joking, but gives me a 7 feet impression in all his instagram pics and music videos, maybe because of his body proportions. And also you have Rich at 5'10 and Dex at 5'11; considering that, from my opinion, has almost a whole head on Rich and Dex could prolly touch his mouth)
Dee
said on 31/Jan/18
@awkward
I would say some of your guesses are wrong. I have a friend who's 6'3-6'4 and met Warhol and they were about the same height. Also Peep is taller than Post Malone so he's def at least 6'1.
Here's my guesses:
Smokepurpp: 5'10(looked much shorter than Drake)
Lil Peep: 6'1(he was slouching in his pic with Purpp, also looked taller than 6'0.5 Post Malone in pics and videos that I've seen of them together)
Lil Tracy: 6'1(Looked same exact height as peep)
Playboi Carti: 6'1.5
Chief Keef: 5'11
Fredo Santana: 5'11(looked same exact height as Keef)
Gino Marley: 6'4(I saw a pic with him and Wiz who is 6'2-6'3 on here and he was much taller than Wiz)
Lil Pump: 5'5-5'6
Ski Mask: 5'9
Uno: 5'10-5'11( Never looked much shorter than Carti)
Fauni: 5'9
Warhol: 6'3(my friend was a similar height to him)
Trippie Redd: 5'7
Lil Wop: 6'5(He claims 6'5, i could see him being this height as he looks way taller than 6'2 Gucci, but him being very thin makes him look taller)
Hoodrich Pablo Juan: 6'3-6'4
Tee Grizzley: 6'1.5(slightly shorter than 6'2 Meek)
Rich The Kid: 5'10
Jay Critch: 6'5
Famous Dex: 5'11
awkward
said on 28/Jan/18
about the same as Dj Khaled
Shaq
said on 27/Jan/18
Quavo's hand is also a lot closer to the camera.
Nik
said on 26/Jan/18
I like his name, both of 'em! He is about said height!
Psychedelic Earth 187
said on 25/Jan/18
wow quavo's hands are so much bigger than his!
Ozzym9
said on 25/Jan/18
Rob is his facial hair a sign that he won't grow anymore ?

Editor Rob
over the last year he seems to have looked around the same range, so I think he could be finished growth.
Ozzym9
said on 24/Jan/18
Do you think has any chance of growing Rob as he's only 17 ?

Editor Rob
I would be surprised if he grew any more.
Ozzym9
said on 23/Jan/18
Only 17 can he not still grow ?
awkward
said on 23/Jan/18
Also Fredo Santana probably grew lately
Click Here
here he looks 5-8
awkward
said on 23/Jan/18
He looked very short on Gucci Gang movie clip.
awkward
said on 23/Jan/18
Lil Peep is absolutely not 6'1. Or Tracy is that tall too, but he dont looks so. Most website gives Lil Peep a 5'11, that looks right. And seriously, do you see 10 cm between Smokepurrp and Peep ? They are about the same (there is a picture with both of them). Same of Playboi, he is 6ft. He looks that tall next to Asap Rocky, next to 5-9 Fredo Santana. Next to most rappers.
My guess
Smokepurrp : 5'11 / 6ft
Lil Peep : 5'11 / 6ft
Lil Tracy : 5'10 / 5'11'5
Playboi Carti : 6ft / 6ft1
Chief Keef is 5'10 / 5'11 (in 2014 a mugshot put him at 5'9. He probably took some centimeters assuming he was around 19)
Fredo Santana : 5-9 (rather under than above)
Gino Marley : 6-3
Lil Pump : I would guess 5'5 for him, 167 is his maximum
Ski Mask : 5'9
Uno : he looks 5-9 but he looked amazingly good next to Bol Bol who is listed 7-2. He looked 6-1 or above with him while he is not. Pity Bol Bol deleted the picture on his instagram and I can't find it anymore. The only solution would be to ask to Bol Bol but I doubt he will answer.
Warhol.SS : 6ft/6ft1
Trippie Redd : 5-7
JJStyles
said on 21/Jan/18
how tall is the guy next to him?

Editor Rob
Over 5ft 10 for sure, the average guess for him is just over 5ft 10.75
Dee
said on 21/Jan/18
Rob can you add these rappers ? Here below is my guess for their height range:
Smokepurpp/ 5'10
Chief Keef/ 5'11-6'0
Lil Peep/ 6'1-6'2
Playboi Carti/ 6'2
Bones/ 6'3
:)
said on 20/Jan/18
@growtallerguru Yea they really doesnt eat much nutritious food. I doubt thy do any sorts of of exercising besides performing? Maybe the reason they are tnds to be shorter than average.
PD 213
said on 19/Jan/18
Lil pump looks about 5'6.5 to me.
Well can you also add Playboi Carti? He looks 6'2. He could be more since he looks a cm taller than Gucci Mane.
I added this here since this is one of your latest celeb heights.

Editor Rob
At first glance I had thought 6ft 1 might be possible for Carti, but will have to look a bit more.
Jacob
said on 19/Jan/18
He's about the same height as me dang lol
growtallerguru
said on 19/Jan/18
Rappers these days just don't eat their corn flakes.
Jake94 (5'9
said on 19/Jan/18
Damn this guy was born in the 2000's and is way richer than me......yeah I got nothing.
Dude180
said on 19/Jan/18
Rob thanks for adding him, can you please add other rappers such as Lil peep,6ix9ine,or Fatnick. Thanks
Chase
said on 19/Jan/18
He got some smalls hands. This seems right though. He wears a size 8 US in shoes too.
Borats Chicken
said on 18/Jan/18
rob, you heard his Gucci Gang song, do you like it?

Editor Rob
I can appreciate how popular rap is, although I'm not that much of a fan.

Frost
said on 18/Jan/18
Where would you put Chief Keef, Rob?
Click Here
Click Here
With garbage posture he seems to hold up better next to Pump than Quavo does.

Editor Rob
Not so sure on Keef, will need to have a look at some stage.
189Night
said on 18/Jan/18
Yeah could never pinpoint this guys height, but this looks right, should add Lil Xan, Lil Peep both fantastic artists who's height is also a weird one to pinpoint.
Don Julio
said on 18/Jan/18
Aye, a legit cloud rapper. Rob add his songs D Rose and Flex Like Ouu. I love these cloud rappers, but why they all gotta be 5'6" area, they should all be like Quavo's height. Getting to short these days