Lily Allen's Height
5ft 2 (157.5 cm)
British Singer known for songs such as Smile, The Fear and Alfie. She once said
"I'm 5ft 2in and a size 12"
I don't have a model's body, so I wear what I can work with. You won't catch me dead in the new kitten heels, for example – I'm 5ft 2in, if I'm going to wear heels, they're going to be five-inch ones.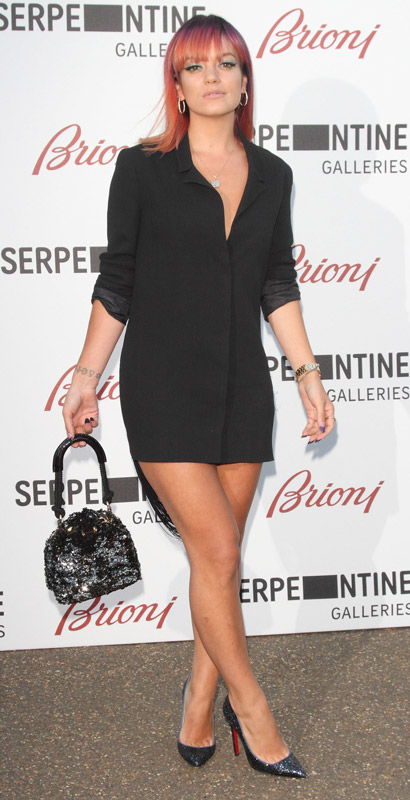 Photo by PR Photos
I'm really short, I'm 5'2", and all my friends are really tall and had these amazing legs. And I felt really insecure about the way I looked, and I figured out that prom dresses accentuated my waist but covered my legs.
-- Vice.com
You May Be Interested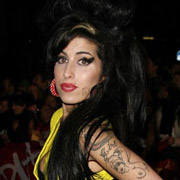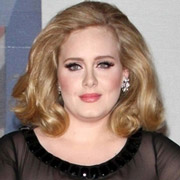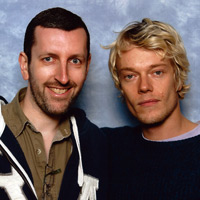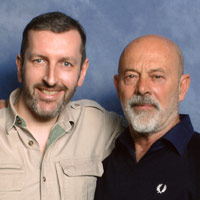 Add a Comment
41 comments
Average Guess (14 Votes)
5ft 2.14in (157.8cm)
Miss Sandy Cowell
said on 2/May/20
💝🎶🎂🌹 Happy Birthday Lily! 🌹🎂🎶💝
Congratulations to the musical English rose that is 🥀Lily Allen🥀 on turning 35 years of age today. Wishing her a fun-filled time. This talented girl writes her own songs with the cleverest of lyrics! 📝🎶🎵🎧
5ft2 😄👍
💝🎶🌹🎂💝🎶🌹🎂💝🎶🌹🎂💝🎶🌹🎂
Lara
said on 5/Mar/19
I would say she is about 1.57 m.
Sandy Cowell
said on 15/Jan/19
I couldn't believe my eyes yesterday when I was watching 'Elizabeth' with Cate Blanchett playing the first Monarch by that name; I noticed a familiar-faced small female among Elizabeth's ladies in waiting! The only other woman who came near to her in size was Kelly MacDonald. The others were much taller. Her brother, Alfie Allen, was also in the lavish production.
Lily gets 5ft2.
Nik
said on 22/Nov/18
It's very interesting to know that she is Alfie Allen's sister!
Junior Hernandez 1990
said on 7/Jul/18
She is Alfie Allen sister!
Hackney Harry
said on 20/May/17
Have seen a few times in Peckham... Tiny girl.
HonestSlovene
said on 26/Mar/17
Interesting how she and her brother have the exact average male/female height difference, which is 13 cm or 5 in.
Sandy Cowell
said on 26/Dec/16
I think Lily is superb! She is a 5ft2 bundle of fun, and clever, witty and opiniated! I love the lyrics to her songs as well - they reflect many girlish issues so well.
I am very pleased that Lily can celebrate Christmas with the kids she desperately wanted! Let's hope they bring her the happiness she so richly deserves!
Amy 777
said on 16/Dec/13
I'm roughly 5 ft and I'd say she was around 3 inches taller than me so I'd probably say she's around 5ft 2.5
Hola
said on 9/Nov/13
Her brother is 13 cms taller than her, the exact average difference between man and woman. I actually guessed her height based on knowing his. Interesting.
Lilian
said on 18/Feb/13
Even I am taller than her. I am 5'2 1/2
josh
said on 19/Nov/11
5'1 perfect for me i think shes hott.. and im a short guy
jaclynWMB
said on 6/Nov/11
She's actually pretty short,so she'a maybe 5'1??
James
said on 18/May/09
Wow they can make you look so much taller on TV.
Nina
said on 15/Jan/09
Lily doesn't look that short in tv. Well she is pretty and would look more if she was tall and slim.
Anonymous
said on 29/Aug/08
Lmao.
No way is she 5'2, she's about 5'4 - 5'5.
I've met her, and I'm 5'1, and I was wearing two inch heels.
and lily was wearing flats, and she was still 2 inches taller than me.
Anonymous
said on 8/Aug/08
Lily Allen herself says "I'm 5'2" in her blog today (8/8/08):
Click Here
n.
said on 8/Aug/08
yeah, probably something about 157cm. i've seen a fashion show and she was singing her songs there. standing next to models (who are about 175-180cm) she looked really short, and she was wearing heels. so 157cm is probably true.
Julita
said on 24/Jul/08
I was on her concert , she was really TINY -ot's about het height , but weight?! my god, she's got the biggest legs I've ever seen.
and the concert was bad.
lilly sucks.
Sid
said on 20/Mar/08
im thinkin more 160 for her but she had massive heels wen i was wid her, that might have thrown me off.
Sid
said on 19/Mar/08
her and girls like winehouse downgrade themselves me thinks. i was looking after both, wino more 5-3.5 and lily the same, just different body shapes.
Stacey
said on 18/Mar/08
I'd have said 5'2 is probably right judging by when I've stood next to her (albeit briefly). I was in a small heel making me 4'11 and she was about 3-4 inches taller but in flats.
mooie
said on 6/Jan/08
5'1 1/2 i should think
her legs are verrrrrry short and quite thick so she looks her height
Traemon
said on 31/Dec/07
5'2" is right. 5'3" MAYBE.
glenn
said on 8/Oct/07
rob get onto this photo. she is 5-1, maybe 5-2. met her in feb/mar.
[Editor Rob: unfortunately I haven't seen this pic admist the scans, else I'd have had her up. I will look again to see if I overlooked it in any scan.]
Salsero04
said on 11/Sep/07
This site has Common listed at 6'0" (which seems reasonable for him). In his new video "Drivin' Me Wild", she is signifigantly shorter than Common, doesn't even come up to his eyes. If he is in fact 6'0" she can't possibly be any taller than 5'3". I was assuming 5'0" or 5'1" since I didn't see her shoes and girls usually wear heals. But 5'11" is definitely out of the question, that was either a typo or a joke...
alex
said on 16/Jul/07
anyone see her next to george lamb on the chanel four program lily allen:still alright?
she looked sooo small next to him!
UNK
said on 6/Jun/07
with 5'3"(ish) blondie... lily has the obvious heel height advantage and still looks shorter
Click Here
Chris
said on 19/May/07
Asian Dude, I imagine it was a typo and they meant 5'1".
Asian Dude
said on 17/May/07
Check out this site, it says that Lilly Allen is 5'11".
Click Here
... They are clearing talking about the real lilly allen, as in - the famous one, because theres a pic of her and everything... If you can't go to this link, go to google and type in 'lilly allen height' its the second one the you can click on, right under this site actually. I think its ridiculas, shes not that tall!
matthew
said on 9/May/07
in some recent magazine, it said she was 5'6" and I thought at the time - "no way is that right".
[Editor Rob: she towers over Alfie in that video...some people think 5ft 11, they could be 0% right mind you.]
grace
said on 30/Mar/07
well i thought she was petite ,but not that short ,god i would skyrocket above her
anonymous
said on 18/Mar/07
I thought she would be taller
Astrid
said on 15/Mar/07
How do you meet all these celebs Glenn?
tenthirtyfive
said on 12/Mar/07
I think 5'2 is about right.. she did a SNL promo standing right next to Drew Barrymore, who is about 5'3 - 5'4-ish, and she looks about 2 inches shorter than Drew.. So, 5'2 is about right...
glenn
said on 28/Feb/07
yeah,real cute and petite'
UNK
said on 28/Feb/07
asian dude: you may have gotten a different lily allen. be careful when searching common names.. sometimes you will get some high school girls soccer player listings or something.. ha ha.
glenn
said on 28/Feb/07
met her last week.5-1 or 5-2.no photo.
asian dude
said on 28/Feb/07
I was searching her height on the web, and i found this website saying that she was 5'11". I was shocked. Come to think about it, maybe they accidently added an extra '1' to the 5'11", and meant to say that she is 5'1".
Yeah i think that you're right, she looks closer to 5'2".
UNK
said on 27/Feb/07
Sounds good. How did you come up with Lily's height specifically?
I couldn't come up with any height quotes or sightings on the web. I went off of pics, one next to Kiera Knightly, but that's about all I had to go on.
[Editor Rob: I saw a pic of her beside a liverpudlian photographer and another with tv presenter, and 5ft 2 is all she looked, no more. I don't know if she's claimed anything herself yet...]
UNK
said on 27/Feb/07
That was quick. I requested a height on her yesterday and here it is..thanks.
How did you come up with 5'2"? She pretty much looks that to me too, but am curious how you get an initial height?
[Editor Rob: how to get initial height, various ways maybe:

view pictures on various photo agencies

check for quotes about height in newspapers

for some british ones, I will ask people I know in the auto hunting/con world to see if they have a 'photo with' and then see if it can help. A lot of time it doesn't and not that many I know care about height though. Glenn is one of few who actually is interested in the subject and happily wants others to see his photo collection. His pics get a HEAP more exposure on this site than many would believe...I was talking about this with one guy who probably has 1/2 as much as glenn but refuses to put them online - I say what's the point in amassing a large celebrity pic collection if only a few people are seeing it, they'll just rot away in your photo albums or get measly exposure on some crappy geocities site...]