Keith Allen's Height
5ft 6 (167.6 cm)
British actor best known for roles in films such as Shallow Grave, Trainspotting, Captives, The Others and A Film With Me In It. On TV he appeared in Robin Hood (2006).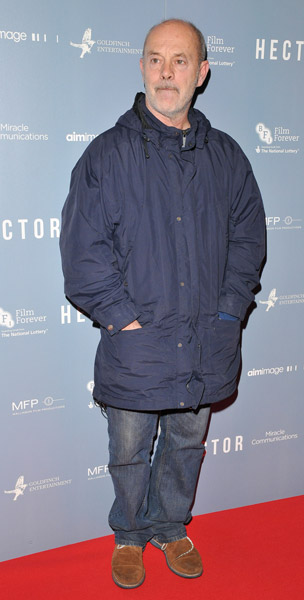 Photos by PR Photos
You May Be Interested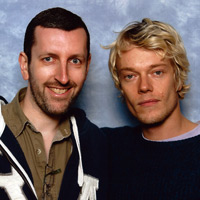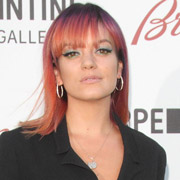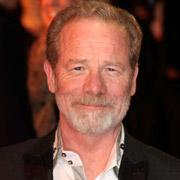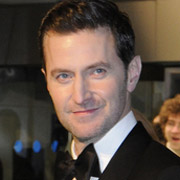 Add a Comment
13 comments
Average Guess (9 Votes)
5ft 6.06in (167.8cm)
Miss Sandy Cowell
said on 1/Dec/19
At long last, ITV3 are showing 'The Day of the Devil', the scariest 'Inspector Morse' episode ever, which only gets shown late at night.
Keith is a master of disguise, highly intelligent and always one step ahead of the police. He may be only 5ft6, but with brainpower like that and hellbent on Satanic evil, he is as terrifying as any supervillain I've ever seen.
One bloody good actor, Keith gets 5ft6.
Miss Sandy Cowell
said on 2/Sep/19
🎁🎈🎂 Happy Birthday Keith! 🎂🎈🎁
Keith Allen turns 6️⃣6️⃣ today! He must be very proud of himself and his two celebrity children. A year ago, I'd never seen his son Alfie act. Now I have, and he's absolutely fantastic, as, of course, is Keith and daughter Lily.
5ft6.
🎁🎈🎂6️⃣🎁🎈🎂6️⃣🎁🎈🎂6️⃣🎁🎈🎂6️⃣
Miss Sandy Cowell
said on 14/May/19
@ Nik - Hey! It's over a year ago that you wrote that reply!
Keith had a small part in the film 'The Others', and if you haven't seen it, I thoroughly recommend it. It's not the ideal film in which to judge his height; the main stars are the very tall Nicole Kidman, and Christopher Eccleston also makes an appearance. You could say that it's a tall cast, and that Keith isn't seen standing up very much is hardly surprising! I wouldn't want to either!
Finally, have you seen his son Alfie acting? I have, and I was most impressed. There's a great deal of talent in that family. Oh yay! 😁
5ft6 for Keith Allen.
Nik
said on 17/Nov/17
@ Sandy Cowell - Hi!
The "Inspector Morse Case Files" that Jim bought you must have been a fantastic Christmas present, they say don't judge a book by its cover but all the episodes came in a beautiful presentation box and they will have been a great watch too!
The episode called "The Day of the Devil" sounds very interesting and this brings me on to what you said about the height of Keith's character being a handicap to him in terms of being difficult to catch by the Police. The most difficult male criminals to pin down in terms of height will be those from about 5'7" to 5'11" and at 5'6" a criminal would find that he is on a narrower list of suspects than someone a few inches taller. I am not sure if there is anything a crook can do to change what height he/she looks by as much as 3 inches, but who knows?
It must be amusing to watch a film or television program if there has been a large amount of swearing cut out, and it would be hilarious, particularly if the edited out version doesn't make sense! This may not be helpful to your understanding of the storyline though!
Finally, comparing Keith to talk people, of known heights, is a good way of working out his height so seeing him in the company of Nicoke Kidman and Christopher Eccleston is a must, as long as they are all standing up!
Also you are right in saying that your autocorrect has a thing about brunettes, he seems to want to bring this word up a lot!
Cheers!
Sandy Cowell
said on 14/Nov/17
@ Nik - Hi! Thank you very much! It is my pleasure to take a lowly and sincerely meant bow!
My proper comment for Keith can be found a few scrolls down and covers the rather interesting subject of a rarely seen episode of 'Inspector Morse', called 'The Day of the Devil'. It is disturbing enough to only ever get shown way past the watershed and stars Keith as a devil-worshipping brute*who has escaped from prison to continue his reign of terror and pay a visit to the people he blames for his downfall and capture. It is a very exciting caper, especially as Keith changes his appearance so much! Just when Morse and Lewis think they know what he looks like, he goes for a total change! One thing, though, that would prove to be more effective than any would be if he changed his height, of course! Imagine how much the Police would be thrown if a crook they were after suddenly sprouted 2 or 3 inches! Would it even be possible to wear a pair of shoes that could pull off such a neat trick, without looking obvious? I don't know, but it wouldn't half contribute to ruining the description the Police have for him!
Never once through the entire duration of that episode does the viewer stop to think, "Well, he's not very tall so he should be a pushover to catch!" Oh no - for it is his cunning and clever plans and visual tricks that prove far more powerful than the presence of any burly six-footer!
They have just finished running the entire series of 'Inspector Morse' on ITV3, showing each episode in the afternoon, then at mid-night and finally again at just after 10 in the morning. They showed them all in order, but missed out 'The Day of the Devil'! There's always a possibility that it is shown next week some time (I hope so for the sake of those who don't own the whole collection, which happily, I do, thanks to Jim, who bought me the 'Case Files' one Christmas in a beautiful presentation box! Yet I still watch it on TV, that is apart from the aforementioned episode. But when I do play the 'Case Files', it is amazing to see how much is cut out, especially the swearing! Some of it doesn't even make sense when you know what has been cut out, like repremands for rude language! I can think of 3 such cases off the top of my head!
Another blinding film, this time with just an appearance or two from Keith, is the film 'The Others', complete with Hollywood royalty, Nicole Kidman. As we don't see him very much, other than sitting at a table during a sceance and walking to the house from his car with his family, it doesn't give away his height! If he stood next to the tall and statuesque Nicole, that would be a different matter, but they use another Great Brit to play her husband - The 6ft Christopher Eccleston!
Lastly, do take a look at that nose of his Nik! He's been pickin' it!
Cheers and have a great evening!
* My autocorrect wanted to call him a devil-worshipping BRUNETTE! 'He' seems to have a thing about the dark-haired, doesn't 'he'? 👧👦👩👨
Nik
said on 13/Nov/17
@ Sandy Cowell - Hi!
That's a very innovative use of your emoji stockpile!
Keith looks bang on 5'6" to me!
👍 - I don't know where it has been or where it is going!
Sandy Cowell
said on 11/Nov/17
The Keith Allen comedy emojis of his nose were meant to look like this:-
👃
👆
On this bright Saturday afternoon, I have picked out 5ft6 for Mr Allen!
Lmeister
said on 20/Feb/17
Looked 5ft7 in Trainspotting
Sandy Cowell
said on 18/Feb/17
Here's a little afterthought:
His nose looks like it's just been freshly picked! Take a look! Unless he's had his nostrils in lasts....! 👃
👆
Sandy Cowell
said on 18/Feb/17
I didn't know Keith was this short! He looked rather big and burly in the episode of 'Inspector Morse' he starred in! They must have used small actresses in it, as he looked rather huge and menacing compared to them!
I am truly surprised at this! I think I'm going to fetch my copy of 'Shallow Grave' now so as to see him with Christopher Eccleston, who is about 6ft. It hasn't even been seen since I bought it!
The 'Inspector Morse' episode Keith is in is called 'The Day of the Devil' and it's NEVER shown before the watershed because it's much too scary! That is the only episode I've noticed to get this treatment!
Anne d
said on 9/Dec/12
I saw Keith Allen at a function in Stroud recently. I'm 5'7 but I towered above him! If he's 5'5" I'll be surprised!
Razas
said on 8/Nov/12
I stood next to Keith a few years ago at Heathrow Airport. I would say he is 5'5" to 5'6" tall.
Apocytherion
said on 20/Dec/11
He can be clearly tip-toeing in a scene in Carry on Columbus ,when talking to Jullian Clarey lol. I think 5ft 6 is a rather generous height to bestow upon Keith , 5ft 4 is his closer actual height